Instagram has long dominated as a photo sharing social media platform, with big brother Facebook not popular amongst millennials and teens, both platforms have served different purposes and different audiences, although sharing similar features, such as stories. Up until now cross platform content sharing between both platforms has been very limited, however twitter user @MattNavarra discovered a new feature on Facebook that would allow users to share posts from their Instagram directly to Facebook, without having to leave the Facebook App.
Previously you could only automate sharing to Facebook via the Instagram app by accessing the settings on your profile and linking your Facebook account. You could also automatically repost your Instagram Stories to Facebook Stories via settings. However with this new feature being tested it would appear as though you will be able to pull content from your Instagram and post it on your Facebook via the Facebook app as can be seen from the screenshot below.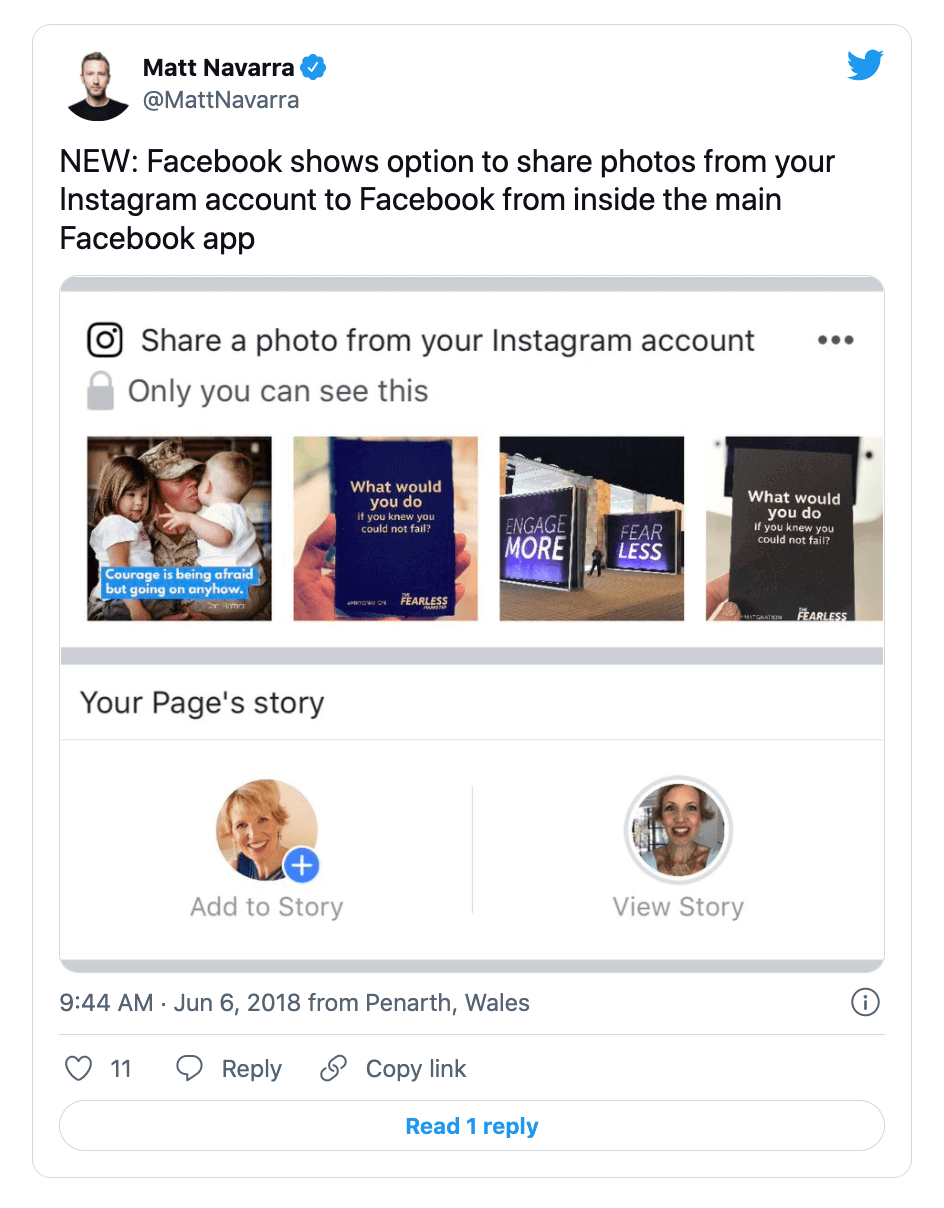 We're unsure why it has taken Facebook so long to allow cross platform sharing via Facebook, with the possible reasoning behind it involving focusing on the growth of Instagram. If this new feature does roll out to all users, it will be a welcomed addition.