Unsure of Instagram image sizes? Find all of the dimensions here…
Over the past few years Instagram has massively evolved as a platform and stepped away from just square photos! Now offering a multitude of formats and mediums to share with audiences, content creators have more possibilities that ever to make their profiles stand out. Between all of the different formats and mediums, there's confusion between what the correct Instagram dimensions are for each type of content. We've created this go-to guide to refer to if you're ever unsure!
#1 Instagram Dimensions For Profile Photos
First let's look at profile pictures, many Instagram users are unaware that the profile picture does have an optimum image resolution. We highly recommend following this to get the most crisp and clear profile picture, as it will have an impact on the aesthetic of your Instagram profile. Now bear in mind the dimensions will be in a square format as per the standard, however your image will be cropped to fit the circular frame of your profile picture!
What are the Instagram dimensions of profile photos? 320px X 320px (1:1)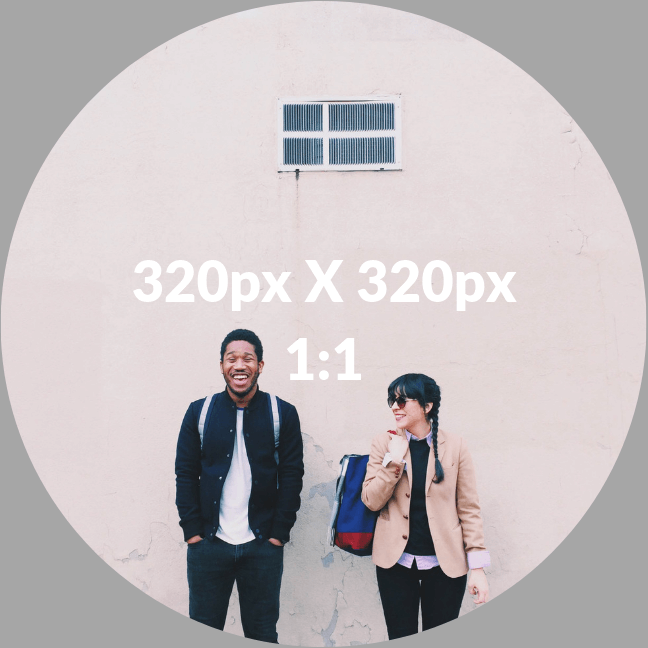 #2 Instagram Dimensions For Photos and Videos
When Instagram first launched, they pioneered the square image format. However a few years ago they decided to break the mould and allow users to upload both portrait and landscape posts, much to the delight of most users. It's worth noting no matter what resolution you upload an image, Instagram will automatically resize it to fit the dimensions below. However, uing Hopper HQ you can schedule your photo and video posts to your Instagram account directly from your desktop, without having to use your mobile!
What are the Instagram dimensions of square posts?
1080px X 1080px (1:1)
The original, square photos are the bread and butter of Instagram content. Due to Instagram profiles being made up of equal squares, this is a good dimension to go for if you'd like to avoid unwanted cropping when users view your whole grid.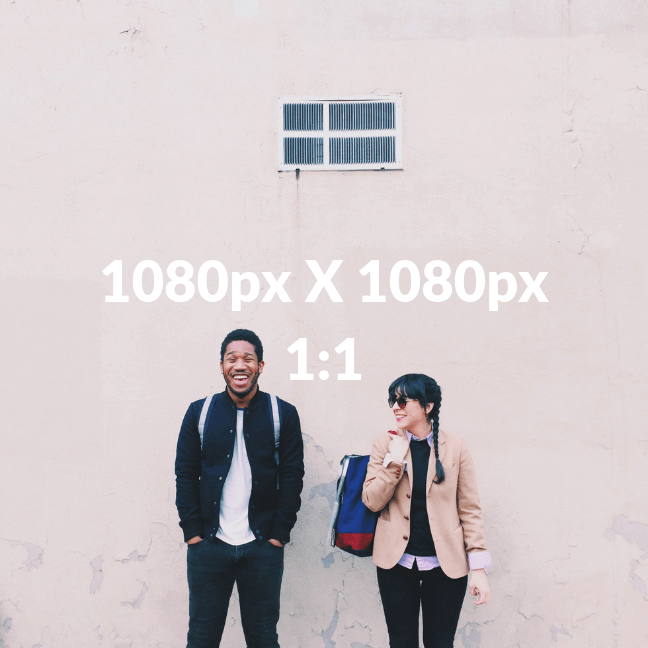 What are the Instagram dimensions of portrait posts?
1080px X 1350px (4:5)
Portrait should be a marketers favourite dimension, as this content occupies most real estate on users' screens as they scroll down their feed. If your aim is to grab attention and inspire action, consider using 4:5 ratio but bear in mind the post will appear square when viewing your profile grid.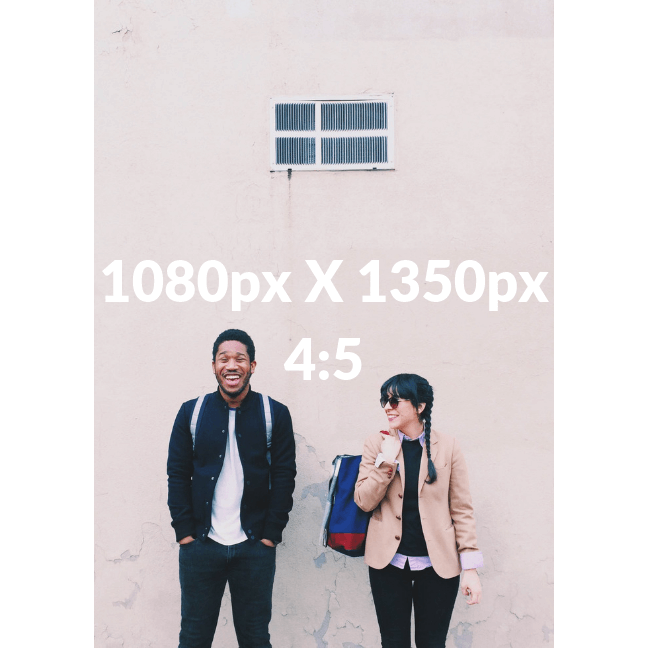 What are the Instagram dimensions of landscape posts?
1080px X 566px (1.91:1)
Useful for photographers and big group photos, less good for brands due to the small size. Landscape photos are easier to miss as you scroll in feed view.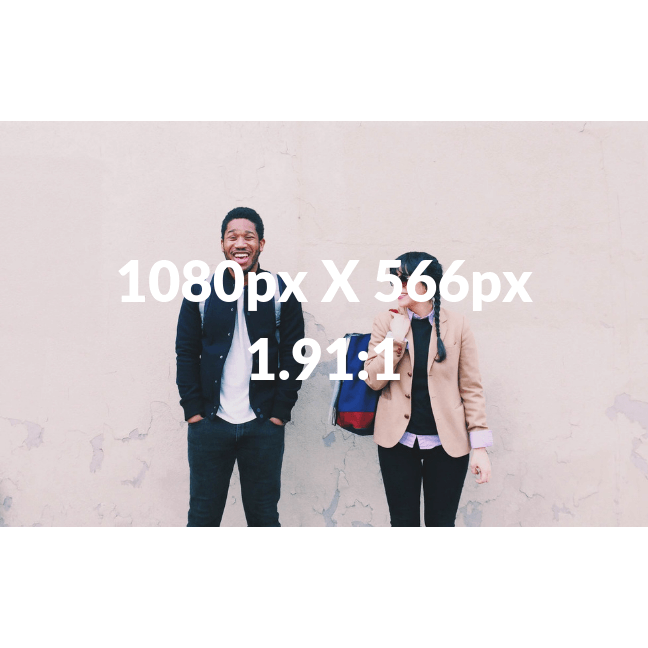 How to post portrait and landscape photos to Instagram?
You can make your posts portrait or landscape on Instagram with the click of a button — or the pinch of your screen! When you upload from mobile, Instagram will automatically crop your photo or video to a square (1:1). However you can tap the button in the bottom right hand corner of the post to zoom out to its original dimensions. You can also achieve this by pinching out just as you would zoom in your camera roll.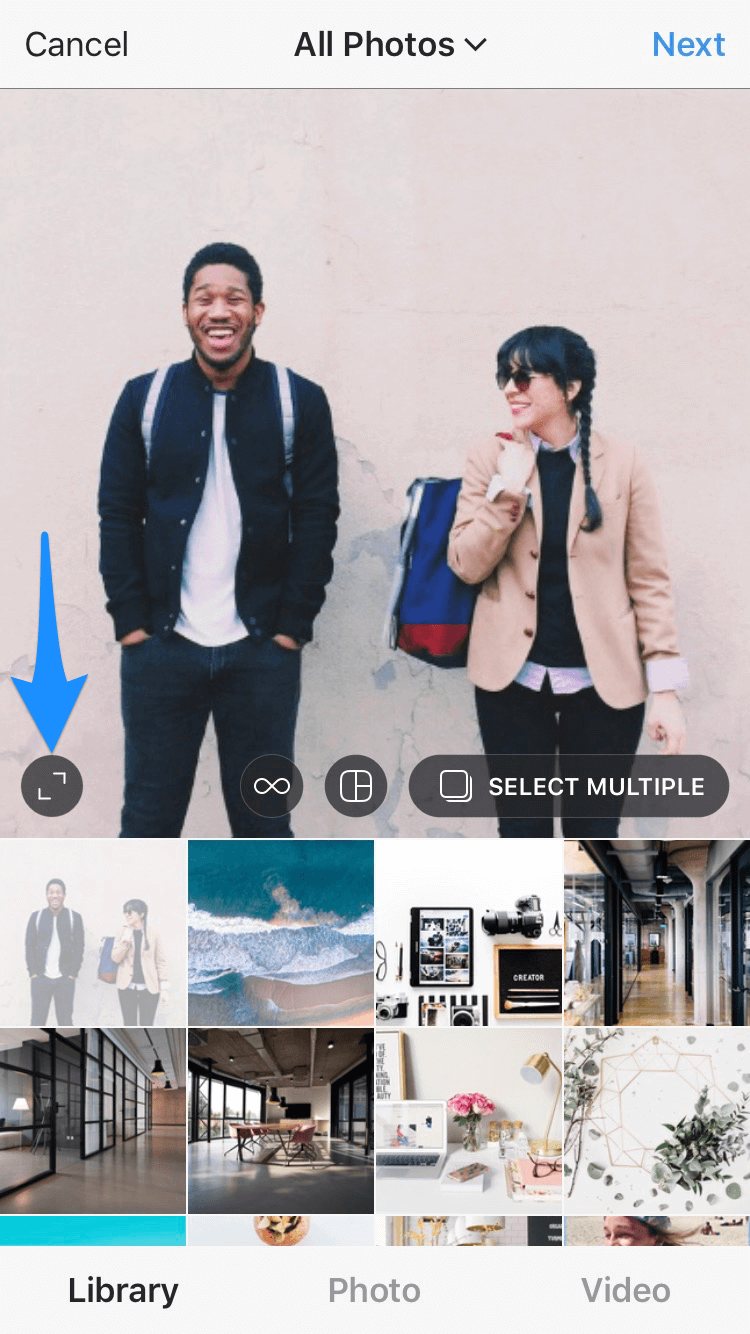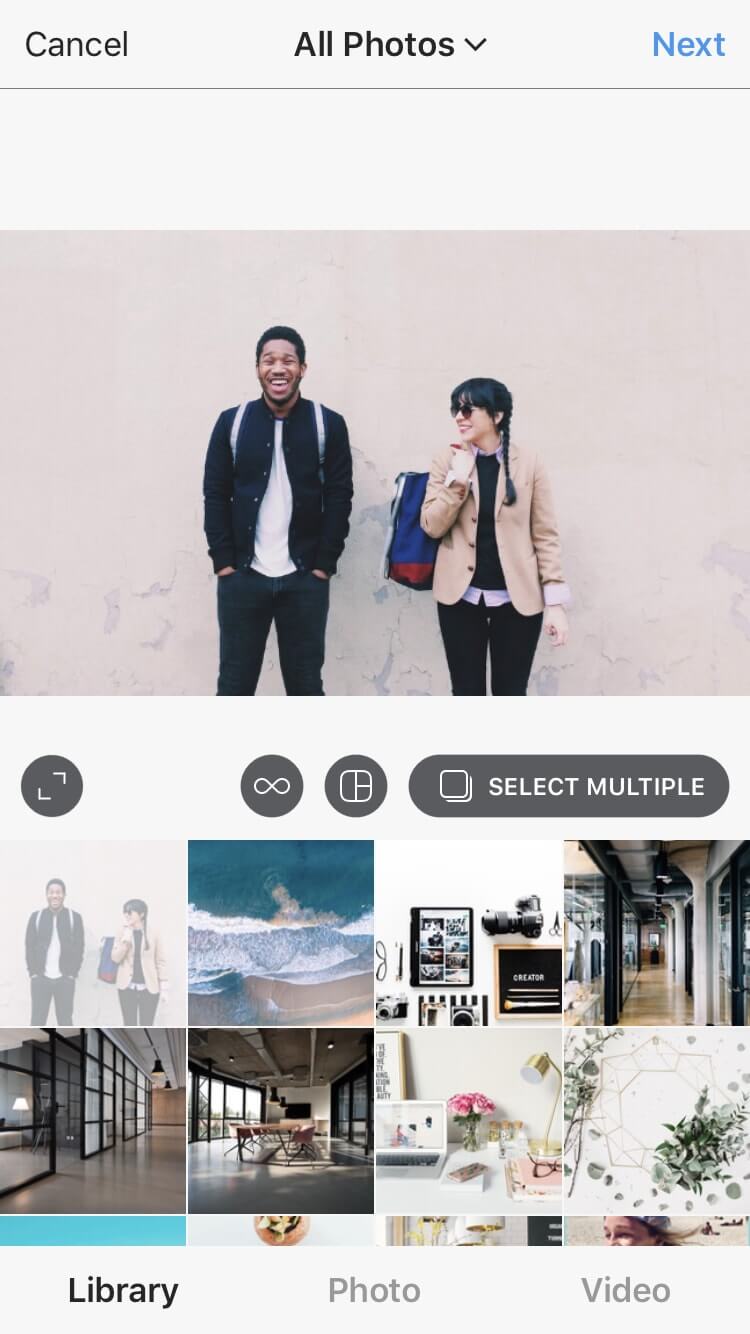 Simple Post, Story + Reel Scheduling ✨
Visually plan your social content. Instagram, TikTok, Twitter, Facebook, LinkedIn + Pinterest
What if I want to post a photo/video that does not fit Instagram's dimensions?
Sometimes, you might wish to post content to Instagram outside of these dimensions, for example, a full screen 9:16 image taken on Stories or Snapchat. If you do not want to compromise the photo by cropping it to Instagram dimensions, you can put it in a square frame using a number of photo editing apps.
For this example, I used Afterlight. However, almost any mobile photo editor will have this feature or one similar!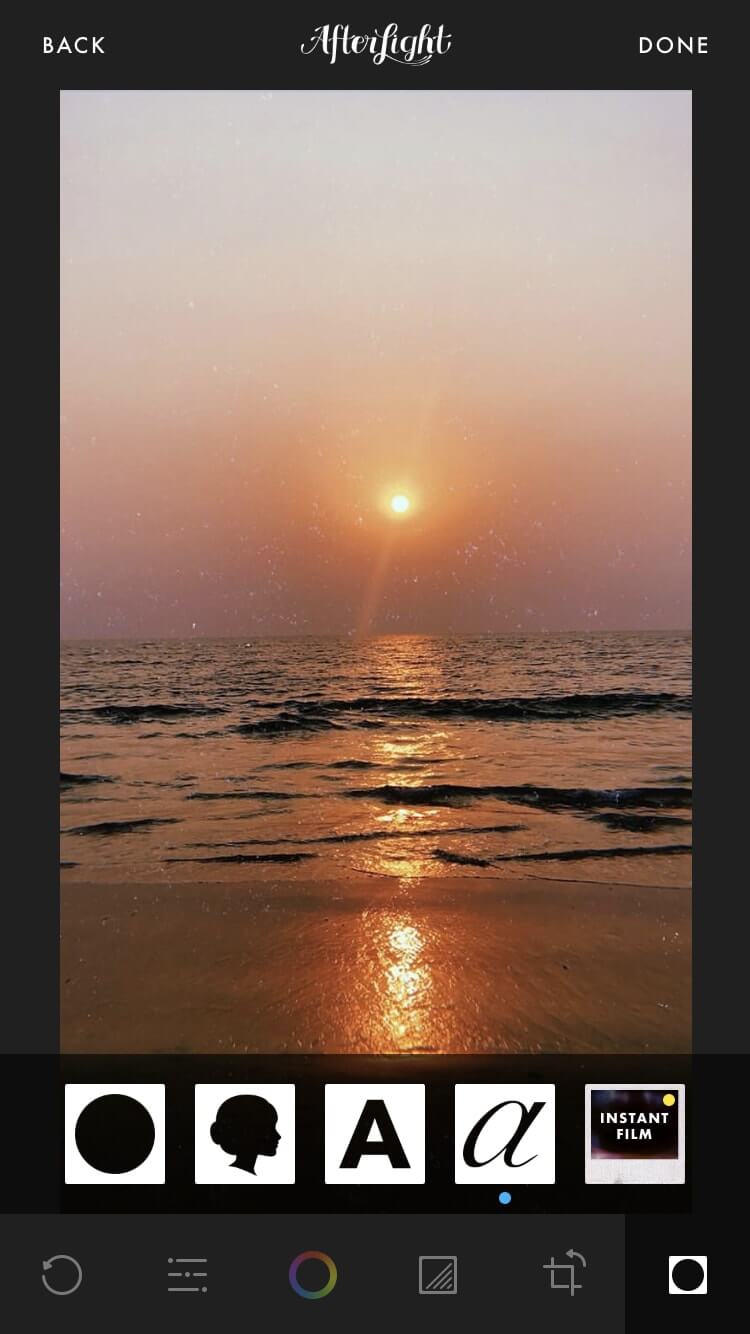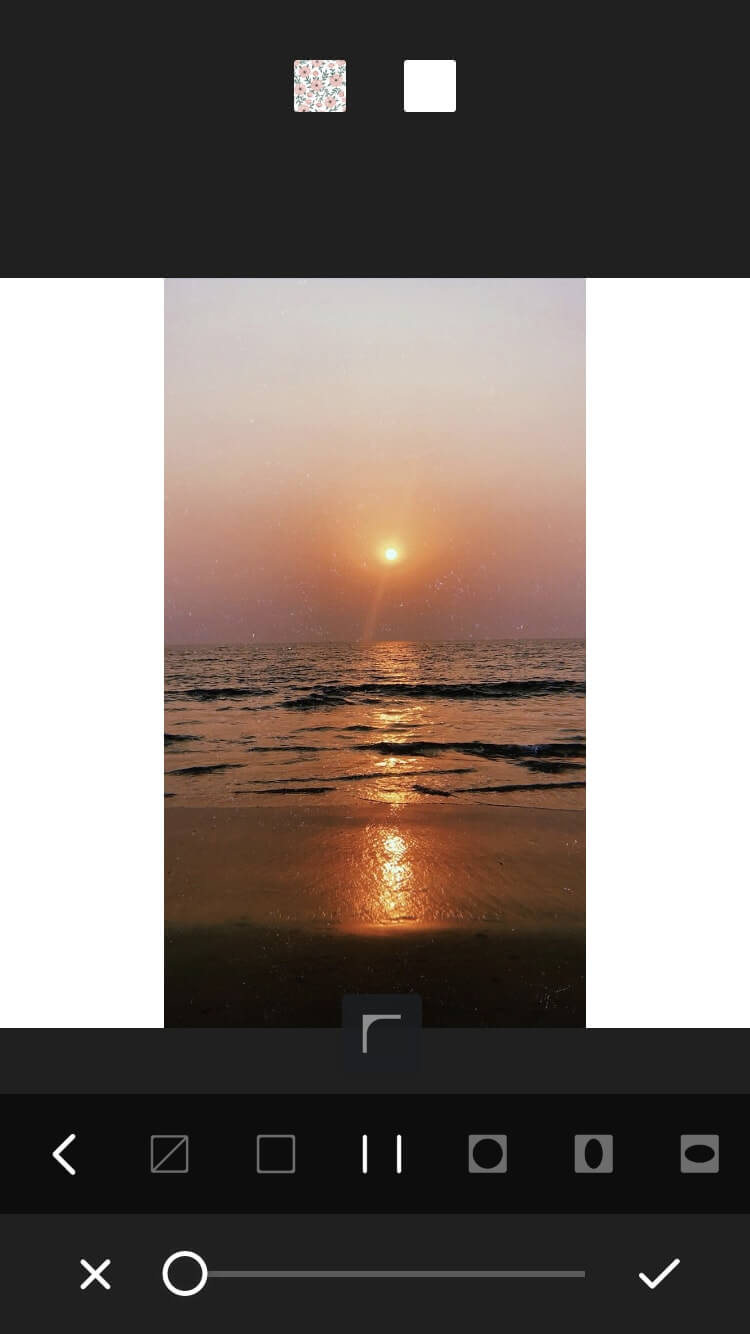 Once you place it in a square frame you can upload to Instagram without cropping! However, bear in mind if using this trick that the frames will affect how your Instagram grid looks when viewing your profile as a whole. If you're trying to achieve a cohesive grid theme or feed aesthetic it might not be the best idea unless all of your posts are in frames — remember consistency is key!
#3 Instagram Dimensions For Stories
Instagram Stories are different to profile posts. They take up the full real estate of your screen rather than just a portion, and only last for 15 seconds. You should utilise this extra real estate with the content you post on your Stories, particularly as you have a short window of viewing time before people tap on. Check out our full guide to Instagram Stories for business for more tips and content ideas!
In a recent update at the end of 2018, Instagram changed the limits to Story dimensions, now allowing you to zoom and place images and videos from your camera roll like a scrapbook!
What are the Instagram dimensions of Stories?
1080px X 1920px (9:16)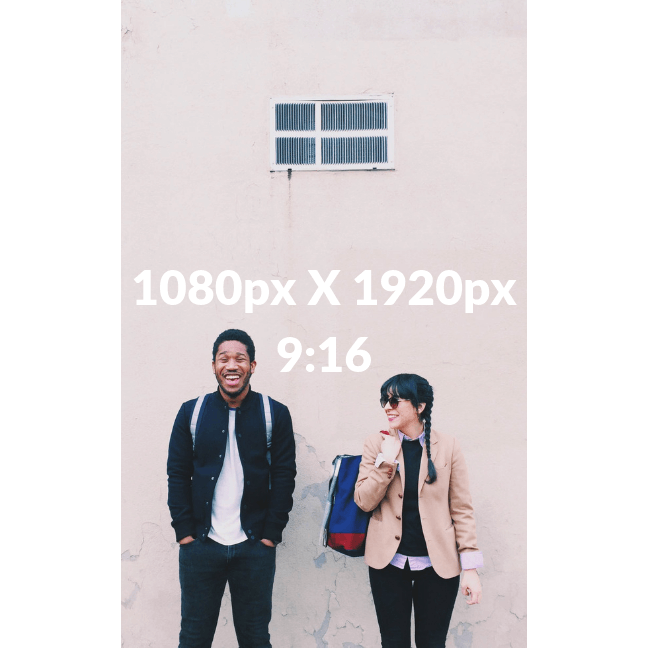 #4 Instagram Dimensions For Carousel Posts
Carousel posts work in the same way as regular posts, however, all the photos/videos in the carousel must be the same dimensions! The first photo/video you select will determine the dimensions of the carousel, and all subsequent photos/videos will be cropped accordingly! This is important to bear in mind when uploading carousel posts to Instagram.
#5 Instagram Dimensions For Ads
Ads are no different to normal posts in terms of Instagram dimensions, with square, portrait, landscape and Story content being available to turn into a paid ad. However, we would recommend using portrait content, as this will take up the most screen real estate when your target audience is scrolling through their feed, giving the ad more chance of being noticed!
#6 Instagram Dimensions For IGTV
Launched in 2018, IGTV was a big step into the vertical video space for Instagram, introducing a new form of content for brands, influencers, and creators. IGTV videos can be between 15 seconds – 10 minutes at 650MB or less, with verified accounts being privy to the hour long feature video at up to 3.6GB
Instagram dimensions for IGTV are the same as Instagram Stories 1080px X 1920px (9:16) as they fill the whole screen. They require a minimum frame rate of 30 frames per second and min resolution of 720px. All IGTV content must also be in MP4 file format.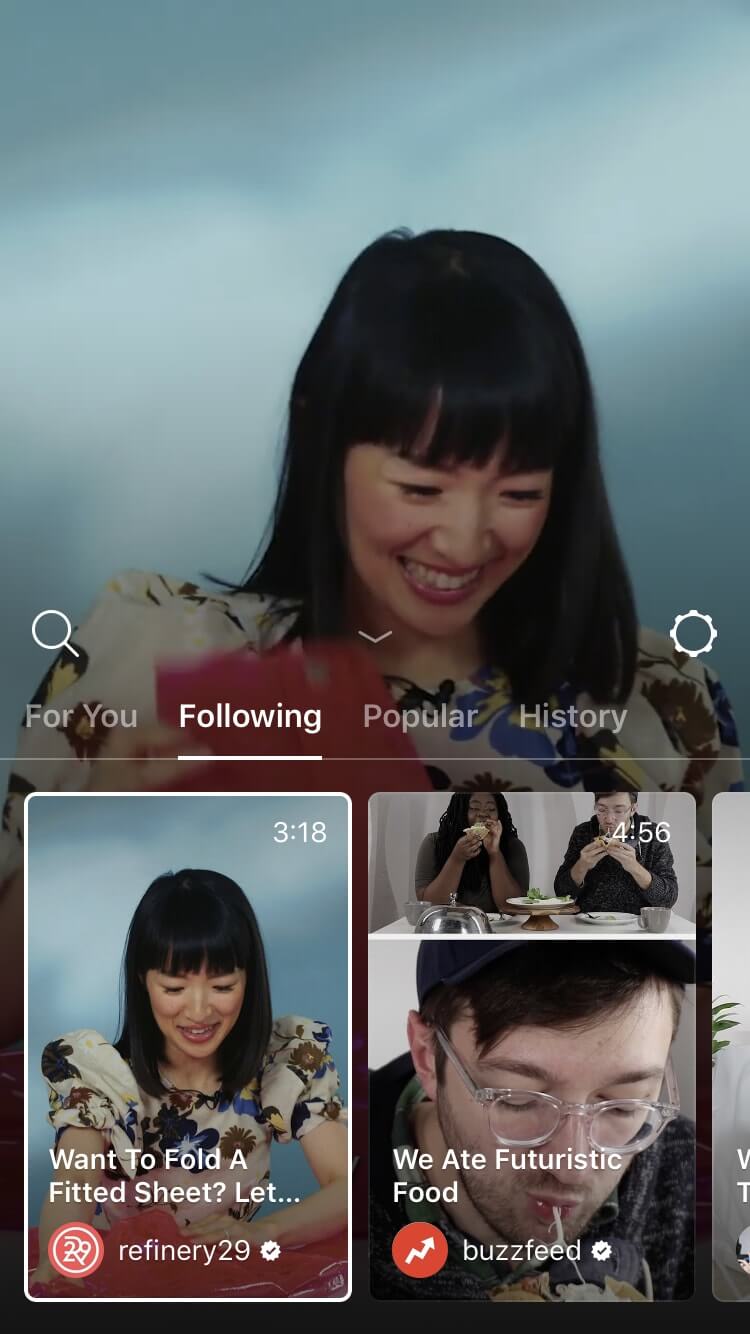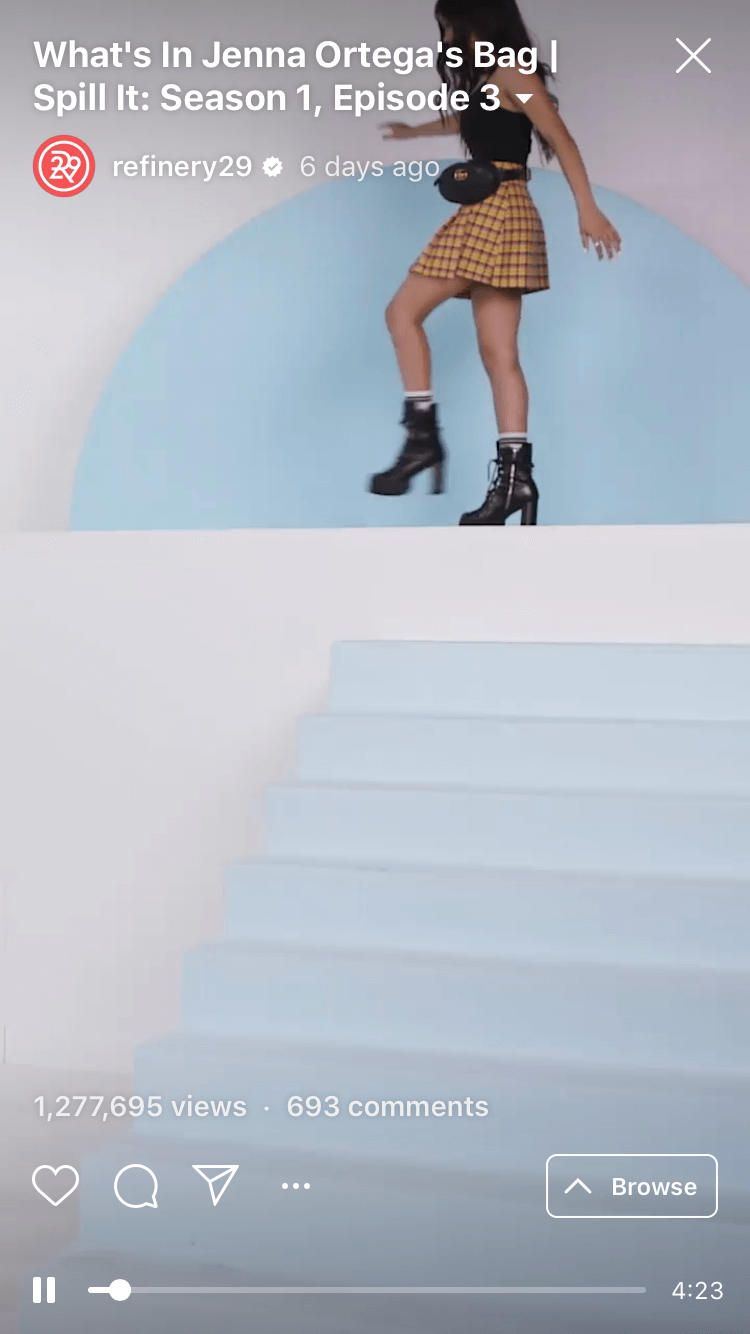 What are the Instagram dimensions for IGTV cover photos?
420px X 654px (1:1.55)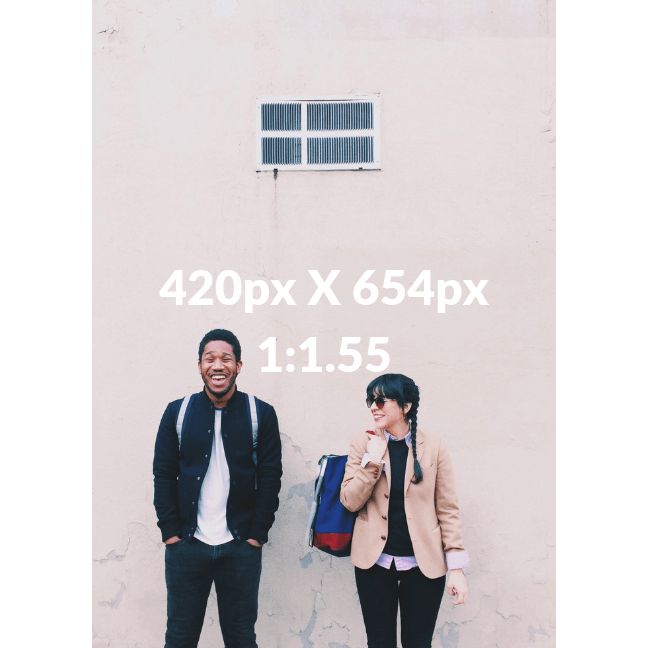 #7 Instagram Dimensions for Reels
The recommended aspect ratio for Instagram reels is 9:16 and the recommended size is 1080 x 1920 pixels.
Reels are full vertical videos, so it's best to follow the recommended Instagram reel size when uploading video footage from your gallery to avoid reels being automatically cropped. When recording directly from the Instagram reel screen, the size is set by default, so you do not need to worry about resizing.
That's all! Happy posting, and for more marketing guides and resources head over to the Hopper HQ blog!
Plan & schedule social media ahead of time.
> Video, gallery & image posts
> Calendar, feed & grid preview
> Instagram, Facebook & Twitter