Look at what it means to be an online marketing expert and why digital marketing experts are becoming so important. Moreover, how marketers are becoming more proficient in their field.

Top-rated digital marketing experts could be the key to your online success!
Marketers today need to be more than average talent to stand out from the crowd, likely through experience and evidence of outstanding results.
Considering their achievements, we gathered a group of digital marketing experts who have succeeded in their field of expertise. Be sure to track their success and listen to what they say!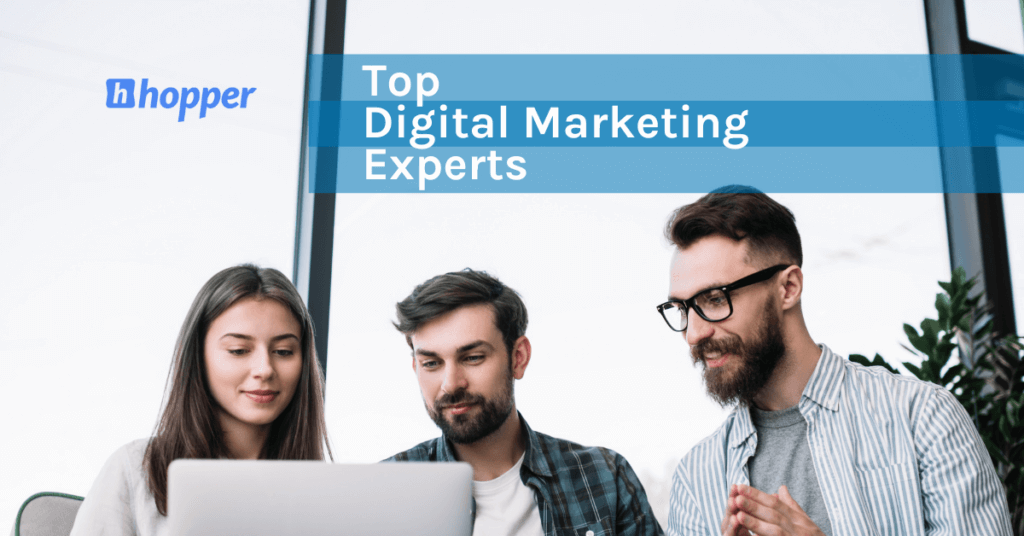 What is a digital marketing expert?
They are leaders in online marketing and influencers in social media. Their work has an excellent track record in their field.
These people have been active on social media for years. They grow their audience daily with valuable content that helps others succeed in digital marketing.
The best digital marketers have learned from their mistakes and failures to become successful.
Hence, inspiring us by their success and wisdom from their journey.
Why is digital marketing expertise so necessary?
These digital marketers' experiences are essential because internet marketing is a relatively new industry that many do not know how it works.
They show us how to do it by doing it themselves. Besides, you can learn directly from digital marketing leaders by following their proven tactics.
Although digital marketing has a few decades under its belt, it's still in its developmental phase. Here are a few interesting facts to give you an idea of how young the industry is.
Now you can realize why it can be challenging to learn digital marketing on your own.
There are so many things to acknowledge; for instance, today, you dominate the latest tactics and be immersed in new marketing trends to learn.
Of course, to pay for an agency or have a marketing team is possible but can be daunting for small businesses with a tight budget.
Therefore, following those skilled marketers already thriving can lead to growth and, at the same time, frustration and money-saving.

Can I access the top leaders in online marketing?
It can be expensive to hire an online marketing expert; some of these marketers have even consulted for companies worth millions of dollars. But it turns out you can have access to the best marketing experts!
Fortunately, in the world of modern marketing, there are influencers on social media who are willing to show off their expertise and share quality content regularly.
For this reason, adding their content to your social media feeds will help you, undoubtedly, to get the best from the internet marketing experts around.
Who should follow these social media marketing influencers?
If you are still reading this post, you are probably on the hunt for the right way to make the most of your digital marketing strategy. So, here it is for you.
Anyone can use this list, but if you are a marketing agency, business, brand, or influencer, you can find answers such as how can you increase conversion rates on your website? Does video marketing work? Does marketing automation work? And so on.
Simple Post, Story + Reel Scheduling ✨
Visually plan your social content. Instagram, TikTok, Twitter, Facebook, LinkedIn + Pinterest
Who is leading the way in the digital marketing space?
In this group, we find founders, marketing managers, best-selling authors, writers for significant publications, search engine experts, popular speakers who have found ways to excel in online marketing.
The following social media influencers are perfect for staying ahead of the curve!
They are digital marketing experts known for their ethics and success in the industry. Not only do they know their stuff, but also they have failed and learned and overcame many challenges.
The List. The ultimate collection of the best digital marketing experts

#01 Neil Patel:
Neil Patel is one of the top digital marketing influencers. Listed as the world's leading marketing ad consultant, and now boasts a track record as an investor and co-founder of software companies. For instance, Crazy egg and other startups.
His digital marketing course and free resources in digital marketing advertising, and his groundbreaking efforts in obtaining organic search results, have helped his business clients achieve outstanding returns.
Neil Patel specializes in explaining the fundamentals of the internet business world and has become one of its leading online marketers.
He keeps them engaged by sharing his latest blog posts, insights, and thoughts on digital marketing.
LinkedIn: Neil Patel
Twitter: @neilpatel
In his YouTube, Neil Patel discusses his career and explains the progression of his own business. Check it out,

#02 Ann Handle
One of today's most widely read and influential DMEs, Ann Handley's passion for social media, content marketing, integrated marketing communications, and customer experience is contagious.
Ann Handley is the co-founder of MarketingProfs, which helps business professionals learn about digital marketing and stay up to date.
Ann is a best-selling author on content creation, writing for the Huffington Post. She covers topics like finding your voice in writing or tips for improving your blog posts. Ann's articles are intelligent and actionable: she makes you want to take notes!
Her Twitter account has over 457k followers, and she seems to share her blog posts frequently. Her feed is a great way for digital marketing experts to stay updated with the best content creation practices!
Ann Handley's LinkedIn account has over 450k followers (and counting)!

#03. Rand Fishkin
Rand Fishkin is a hard working SEO professional with a notable reputation in digital marketing. He was the co-founder of SparkToro and MOZ, an SEO company, and is very active on Twitter and other social media platforms.
Rand Fishkin is a digital marketing expert with a lot of knowledge to share on search engine optimization; in the case of his SEO company (MOZ) has received many awards.
Rand's Twitter account has over 454k followers, and he tweets about a variety of digital marketing topics, from SEO to online advertising. Moreover, it is nice to know that he likes to answer questions and interact with other DMEs.
LinkedIn: Rand Fishkin
Twitter: @randfish

#04. Andrew Warner
Andrew Warner, Founder and CEO of Mixergy. An online business school that teaches budding entrepreneurs how to get started online.
Mixergy is a fantastic story to read. His high-quality interviews are must-listen-to content for anyone looking to gain valuable online marketing skills.
Andrew Warner has more than 35,500 followers on Twitter. He tweets about a variety of digital marketing topics, including SEO to online advertising.
LinkedIn: Andrew Warner
Twitter: @andrewwarner
In addition to creating excellent resources for digital marketing advice. Andrew Warner does an incredible job of extracting actionable insights from his guests.
Weekly Content Inspiration Direct to Your Inbox
Get free content inspiration delivered straight to your inbox and learn from real brand accounts.
Level up your social media marketing game with actionable tips from Hopper HQ's experts with new advice every week.

#05. Neil Strauss
American author and journalist. New York Times Best Seller Neil Strauss is an award-winning journalist who authored several dating and relationships books.
His investigative journalism background was instrumental in applying new knowledge of digital marketing to create success online, helping men learn the secrets of online dating. He is a contributing editor at Rolling Stone and a regular contributor for The New York Times.
Neil writes about pickup artist culture and other topics related to dating advice. He has written for Men's Health, Rolling Stone, Esquire, and The New York Times. His Twitter account has over 122k followers!
Neil Strauss's Twitter account is an excellent resource for dating advice, pickup artist culture, and other topics related to men's health. His tweets are funny and engaging, making it worth the follow!
Twitter: @neilstrauss

#06. Ben Settle:
Ben Settle is a New York Times bestselling author and the founder of "The Ad Commune," an agency specializing in digital marketing.
The best-selling author is known for providing up-to-date information and tools that allow entrepreneurs to use the power of social media. To show that Facebook marketing can generate leads, boost sales, and land new customers.
Facebook: Ben Settle
Get Your Dream Social Media Job In 6 Weeks.
Get your foot in the door with tips from industry experts. Learn the skills needed to help brands level up their social media marketing with your expertise. Build an outstanding CV and get your first social media job.

#07. Shama Hyder
A best-selling author and international keynote speaker, and media personality. Forbes recognized her as one of the "Top 30 under 30" entrepreneurs in marketing.
Her success led to her becoming a winner of several awards. LinkedIn has named her one of their "Top Voices" in Marketing & Social Media. Hence, her outstanding followers +600k.
Shama Hyder's Twitter account has over 45k followers (and counting)! Her tweets are engaging and informational.
LinkedIn: Shamahyder
Twitter: @Shama

08. Tim Ash
Former digital agency & conference founder. He is one of the world's foremost experts on search engine optimization and pay-per-click advertising.
Tim, CEO and co-founder of SiteTuners for 19 years, has deep expertise in user-centered design, persuasion, understanding consumer behavior, and neuromarketing and landing page testing.
In the mid-1990s, he became an early innovator in website conversion rate optimization.
Twitter: @tim_ash (with more than 28k followers)
LinkedIn: Tim Ash

#09 Jay Baer
Get your site converted by Jay Baer, a leading digital marketing consultant. Born and raised in the suburbs of New York City, Jay Baer has always been a big-city guy.
He is an internationally acclaimed speaker and bestselling author. He was featured in the Wall Street Journal, The Harvard Business Review, and The Atlantic.
Apart from being a strong proponent of community, Jay also has always spent a large portion of his time on issues relevant to people outside the business world.
Twitter: @jaybaer +276K followers
LinkedIn: Jaybaer +32k followers

#10 Mike Allton
The founder of The Social Media Hat provides extensive information and regular updates about social media, tools, and best practices. While he offers paid services, his updates give a detailed, actionable explanation.

Twitter: @mike_allton with 49.6K accumulated Followers

#11 Brian Fanzo:
He becomes a well-known keynote speaker and panelist for his vast knowledge of digital marketing, social media, and technology. As a result, He has been featured in Forbes and Entrepreneur Magazine.
Brian has a passion for digital marketing. Furthermore, Fanzo welcomes new developments and technologies openly and looks into using them in the best possible way.
LinkedIn: Brian Fanzo (with more than 19k followers)

#12 Melonie Dorado
Author of top dog's social network websites, Dorado has been listed as a leading Digital Marketing Specialist. Moreover, she teaches how to leverage social networking to get maximum results using LinkedIn.

LinkedIn: Melonie Dorado 53,778 followers
Twitter: @meloniedorado 94.2K Followers

#13 Tami Cannizzaro
Tami is a proven marketing executive with a high-performance track record of building category market leadership teams and driving revenue.
Her expertise includes digital marketing, social media, Web, SaaS, and communications. Evidently, Tami has been successful in all her roles, managing demand generation for both B2B and B2C markets. She has won numerous awards.
LinkedIn: Tami Cannizzaro
Twitter: @tamicann
Trends, Tips & Inspiration to Supercharge Your Instagram Marketing.
Join 50,000 other subscribers. Getting inspired & supercharge your social media marketing with tips from our experts. Prepare for upcoming trends and social media holidays before they happen.

#14 Mari Smith
Mari Smith has been ranked fourth on Forbes among 100 social media influencers and thereafter named the queen of Facebook. So, go and follow her; I think she holds some hacks that we all should know.
IG: @mari_smith with 43.6k followers
LinkedIn: Mari Smith
Twitter: @MariSmith (566.1K Followers)

#15 Linsey Anderson
Digital Marketing Expert Linsey Anderson is a well-known digital marketing expert. She is the Manager at Search Engine Land as well. In addition, Lindsey Anderson is an expert in search engine optimization (SEO) and pay-per-click advertising (PPC).
LinkedIn: thelindseyanderson (4,238 followers)
IG: @the.lindsay.anderson (6,329 followers)
FB: Buildandmonetize

#16 John Lee
John Lee is the co-founder and CEO of Wealth Dragons Group PLC. Which is set to become one of the largest E-learning platforms for business entrepreneurs. Additionally, He started investing in property in his early 20s and by the time he was 27, John had achieved his goal of becoming a self-made millionaire. Certainly, worth checking!
IG: @john_lee_official ( 2.7m followers)
LinkedIn: John Lee

Anita has been working in the industry since 2003 and has more than 12 years of experience in digital marketing. Currently, she's focused on the industrial internet marketing sector. As a result, Anita excels at what she does best: helping businesses grow their online presence through innovation. She manages topics such as Search Engine Optimization (SEO), website development, pay-per-click (PPC) management, content creation, and marketing campaigns.
Twitter: @arpvaldez
LinkedIn: Anita Perez

#18 Gary Vaynerchuk
Gary Vaynerchuk is the self-made entrepreneur and social media influencer known as the "King of Twitter." As a result, his story, and success, embody all about building a brand. Although the business space can be intense at times, people worldwide can't get enough of Gary, his sassy style, and how he uses social media to break down barriers in business.
Twitter: @garyvee (2.8M Followers)

Finally, we hope you enjoy our ever-expanding list of top digital marketing experts that will continue to grow, so keep an eye out for new and noteworthy names to add to your network.
We also want to hear from you. For instance, share with us who would you add to this list? Let us know in the comments below, and we might feature it in this article or a future blog post!
Furthermore, If you enjoyed this list, please share using the social sharing icons below, so your audience can benefit from this list as well.
Thank you!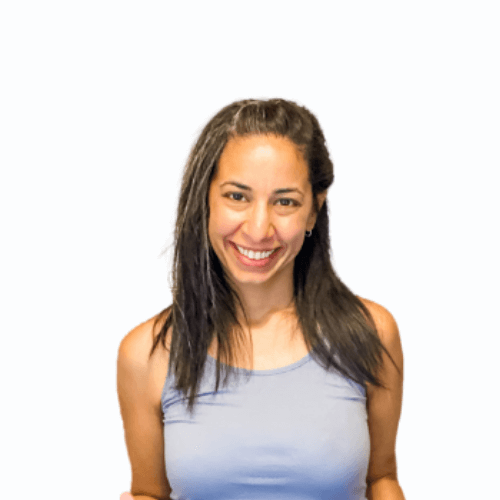 About the Author: Mariela Casanova is a creative content writer, digital marketing expert, and marketing researcher. She is always on the hunt for the best strategy to scale your content marketing.
How to Schedule TikTok Posts on Desktop & Mobile

Want to learn how to schedule TikTok posts on desktop and mobile? You've come to the right place. Tired of being glued to your phone trying to keep up with your TikTok posting schedule? Ever wished you could just set your TikTok content to post at a specific time, freeing you up to focus on…

Why Are My Instagram Story Views So Low & How Can I Increase Them?

Have you recently noticed a drop in your Instagram Story views? You're not alone… Instagram Stories are full of amazing features that drive engagement and offer a direct line of communication with stories reactions and DM replies, they're also a great way to show off your brand personality and leave a lasting impression. The downside?…

How to Create a Social Media Landing Page That Wins Customers (with Examples)

Want to create a social media landing page that turns your followers into paying customers? This blog is for you 🎯 Vibrant themes and catchy captions on social media are great. They engage your audience and keep them coming back to your social media content. However, your goal isn't just to make social media page…

How to Remove The TikTok Watermark in 7 Easy Ways

Find out how to remove the TikTok watermark in 7 different, easy ways ✨ TikTok's short-form video content has made it a popular platform with millions of users and brands creating entertaining and educational TikToks to engage with their target audience. If your videos are doing well on TikTok, why stop there? You may want…

Webinar | Mastering TikTok for Business

The latest Hopper HQ webinar, Mastering TikTok for Business, will set you up with the key knowledge to nail your brand TikTok presence. With over 160 thousand followers on Tiktok, our guest, Ghita El Haitmy (TikTok: @tech.bible), CEO of mytechbible, helps businesses adopt a video-first approach to interacting with their users and coaches teams on…

The Best Time to Post on TikTok in 2024

In a world where everyone is vying for their moment in the spotlight, you may be wondering, when is the best time to post on TikTok to get more views, engagement and ultimately followers. TikTok has emerged as a juggernaut, captivating millions with its short-form videos and an endless stream of creativity. From hilarious skits…

Perfect Your Instagram Layout With an Instagram Grid Planner ✨

We're all after the perfect Instagram layout — here's how to achieve it using an Instagram grid planner… Why plan your Instagram feed? In recent years Instagram has become a primary marketing platform for businesses, to the point where Instagram profiles are as valuable as company websites. Despite people finding new Instagram accounts via Reels…

How to Get More Views on TikTok

New to TikTok? Whether you are a beginner to TikTok or if you are struggling to get views on your videos, the social media site is worth investing your marketing dollars in. TikTok records the highest Social engagement rate per post. Tiktok has considerably more engagement than Instagram or Youtube. For example, micro-influencers have engagement…

TikTok Videos: How to Make, Edit, Save & Delete TikTok Videos

TikTok has become extremely popular in recent years, especially with young Millennials and Generation Z. 167 million TikTok videos were watched in one internet minute. Want to make Tiktok Videos that grab the attention of your audience? Check out this comprehensive guide to learn how to create scroll-stopping TikTok videos! Related: Check our latest blog…

12 Creative Instagram Reels Ideas to Grow Your Brand

As a brand owner, the need to get creative with your products can become overwhelming, especially when you run out of creative Instagram reels ideas. Enter Instagram Reels marketing ✨ Instagram Reels are short videos on Instagram where you can express your creativity and bring your brand to the limelight. With an average of 500…

TikTok Explained: A Complete Beginner's Guide

"I was reluctant at the beginning, but if you dig out the dances, the memes, and challenges, you can really find great pieces of information there. Tiktok has helped me grow my business around 20%" @SirHeldarAmos – Twitter The first perception of most business owners of TikTok is that it is a social media platform…

The 2022 Pinterest Rich List: Who Earns The Most from Pinterest Sponsored Pins?

See which Pinterest influencers make the most money from sponsored pins with the 2022 Pinterest Rich List 💰 Pinterest is a great place to find inspiration for different niches. Its greatest strength is that it's visual first. People can create, pin and share images and videos of interest to them and add them to dedicated…

The 2022 TikTok Rich List: Who Earns The Most from TikTok Sponsored Posts?

For the first time ever, Hopper HQ presents the 2022 TikTok Rich List 💰Since TikTok launched in 2016, it has become a full-time career for many, with influencers and celebrities earning big bucks from TikTok paid posts.So, following the success of the Instagram Rich List, and the launch of the Pinterest and TikTok Scheduling on…

The 2022 Instagram Rich List — Who Earns The Most From Sponsored Instagram Posts?

The 2023 Instagram Rich List is NOW AVAILABLE!💥 Instagram remains one of the most popular social media networks for influencer marketing, but who's the highest-paid celebrity on Instagram in 2022? In 2022, we continue to see women dominate the leaderboard, accounting for a whopping 67% of the highest-earning influencers on Instagram, compared to 56% in…

The Ultimate Guide to Instagram Reels

If your business is on Instagram, then knowing how to use all the different post types and features is no walk in the park. From image and carousel posts to stories and Instagram reels, landing the perfect Instagram strategy will take your brand to the next level. So, we've rounded up everything you need to…

Top 40 Social Media Tools for Agencies, SMBs, Creators and Brands

Using the right social media tools lets you turbocharge your social media marketing and stay ahead of your competition. According to the Sprout Social Index, 90% of marketers agree that social media data helps them stay ahead of the competition. Imagine how far your business could go if you could find out your customers' needs,…

How to Add Music to Instagram Stories: 7 Ways to Do It

In 2018, Instagram launched a feature that lets users add music to Instagram stories. Instagram even lets users add their custom audio tracks to their stories. According to Instagram, over 500 million accounts use Instagram stories daily. 58% of those users say they become more interested in a brand or product after seeing it on…

8 Tips for Social Media Marketing for SaaS Startups in 2023

Having a solid strategy for social media marketing for SaaS startups is crucial for success. Here are 8 tips to help you do precisely that. With over half the world on social media, it makes sense that your new SaaS startup should be on social media as well. But where do you begin? Facebook can…

Top 10 Tips for Instagram Growth for Small Businesses

Learning how to use Instagram for small business growth can be crucial for success. Instagram is the fourth most popular social media platform in the world, trailing only Facebook, Youtube, and Whatsapp. With nearly 1.5 billion active users, Instagram boasts a wider reach than Reddit, Twitter, and Pinterest combined, making Instagram growth a premiere strategy…

Your Ultimate Guide to Instagram Carousel Posts

Finding a home for your business on social media is the first step toward a successful social media marketing strategy. Knowing how to create Instagram carousel posts that engage your audience can take you closer to meeting your business goals. Instagram is a place where you can easily connect with your audience, engage and build…

How to Choose The Best Social Media Management Tool for Your Business

Social media has become a core part of life and business. According to DataReportal, about 4.24 billion of the 7.9 billion people on earth use social media. Social media offers tons of opportunities to connect with customers, generate leads, build trust, and increase your Return on Investment through social media. A search for a social media…

How to Create a Social Media Strategy for Your Small Business in 8 Steps: A Complete Guide

When it comes to social media success, a little planning goes a long way. Developing a strong social media strategy for small business will eliminate a lot of the guesswork from your marketing efforts and ensure that the time and resources you invest deliver the best return. The effectiveness of social media marketing is undeniable;…

How To Get Likes On Instagram – Ultimate Guide 2023

Introducing the ultimate guide to get likes on Instagram in 2023… Double taps, hearts, faves, whatever you want to call it — likes are the main form of currency on Instagram and have been the driving force for users putting out great content for a long time. This guide is going to talk you through…

How to Download Instagram to PC with Windows 10

You may not know but you can now download Instagram to PC with Windows 10. We've compiled an essential guide on how to download and install the Instagram Windows 10 app. We'll also go through how to upload, edit and post photos straight to Instagram from Windows 10. UPDATE: Trying to post to Instagram from…

How To Get More Subscribers On YouTube

Both newbies and YouTube veterans are continuously trying to figure out how to get more subscribers on YouTube. This article will hopefully help you find new ways of growing your channel. YouTube is a powerful platform that helps you reach a global audience and build a successful brand. But with over 2.7 billion active users,…