Ah yes, the blue tick of Twitter. When it comes to this powerhouse of a social media platform, the verified blue tick is one of the most essential sources of credibility you can have. Whether you're an influencer, public person, blogger, or just someone with something to say, having the blue tick instantly makes other users realize you mean business.
Boosting your credibility in this way is essential if you want to grow your audience, expand the reach of yourself, your business, and your personal brand, and you want more control over your account, such as being able to filter your notifications to only other verified accounts.
"The coveted blue tick is all about making sure your account is authentic, and people know you are who you say you are. In this post, we're going to show you how to get it on your own Twitter account," shares Dan Harris, a tech writer at Revieweal and Assignment Writing Service.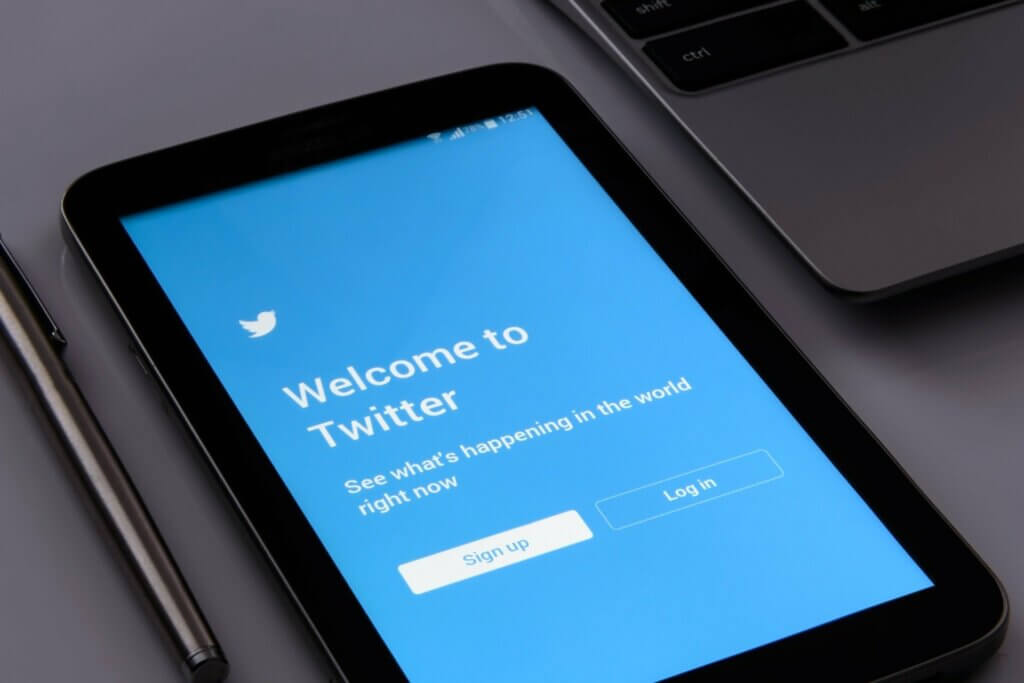 How to Get Verified on Twitter
Getting the blue tick isn't difficult; it's just an application process where you'll need to make sure you fulfill all the criteria and then wait for the application to be approved. Here's how:
Step One – Add Your Phone Number
If you haven't done it already, make sure you're adding your phone number to your account. This is a type of authentication process to confirm you are who you say you are. You can do this by following the link here.
Step Two – Confirm Your Email Address
Again, this should be something you've already done, but if not, you'll need to add your email address to your account and confirm it. You'll receive an email where you'll need to click the link to verify this. You can add your email by clicking this link.
Step Three – Complete Your Profile to 100%
You can't get verified on Twitter if you don't have a 100% completed profile. This means going through every aspect of your profile and making sure the data is there.
You'll need to look at things like;
• Adding your name
• Adding a bio (profile description)
• Adding your birthday
• Adding your geographical location
• Uploading a profile picture and cover photo
• Adding a website link
Step Four – Set Your Tweets to Public
You need to set your account to a public account if you want to be Twitter verified. You can do this by going into your Settings > Privacy and Security and then making sure the 'Protect your Tweets' box is unchecked.
Once you've completed all the steps above, you'll be ready to apply for the prestigious blue tick.
Step Five – Applying for Twitter Verification
Click this link, and you'll be taken over to the verification form on the official Twitter website.
Simply log in to your account and follow the on-screen instructions, and then you'll need to await a reply. This could take between a few days and a week, but once accepted, you'll have the blue tick displayed next to your profile name, and you'll be all good to go!
Please note: When Twitter receives a large number of verification applications, they can sometimes put the application process on hold and won't accept any new requests. When this happens, you'll need to keep checking back to see when the application process reopens to submit your request.
Will Any Account Be Verified?
Twitter won't just verify any account. You'll need to be some kind of public figure, representative of a brand or personal business, and you'll need to be growing or have some kind of large following. In short, you need to hold some kind of public interest.
Typically, you'll need to have an account in one or more of the following areas;
• Music
• Fashion
• Acting
• Government & Politics
• Journalism
• Business
• Sports
• Media
• Religion
Tips to Help You Get Verified on Twitter
To improve your chances of having your account accepted by the verification program, there are several things you can do. The most important, of course, is being of public interest so the tips will follow this line of thinking.
Be Active
If you're not posting on Twitter regularly, you're not going to be verified. You need to make sure you're posting consistently, and the content you're posting is quality. If you're not providing value to your followers, you're not going to get verified.
Be Concise
"Being verified is all about being authentic and interesting to your audience, so get specific with how you present yourself. Who is going to be interested in what you have to say? Who are you trying to connect with? Make this clear in your content, profile description, and any place you can," explains Sarah Harding, a twitter expert at Eliteassignmenthelp and Simple Grad.
Tag Verified Account in Your Bio
The last tip we can give you is to connect and tag other already-verified accounts to your account. For example, if you're a journalist or writer at the Huffington Post, make sure you're linking them in your bio. This gives you authority, which can boost your chances of getting the tick.
---
Author – Beatrix
Beatrix is a writer at Online Assignment Help and Essay Writing. She writes about Twitter. She also is a manager at Best essay writing service UK website. She helps businesses and brands make the most of their opportunities on social media and assists in growing audiences exponentially.