Learn how to create a social media sales funnel from scratch and target your content to fit each stage of the buyer's journey with real examples to inspire you.
The purpose of social media platforms has changed in the last decade. Today, internet users spend 2 hours 27 minutes on social media daily and they use various social media networks like Facebook, Instagram, Pinterest, and Twitter for shopping purposes. People use social media platforms to constantly search for new products and buy products based on recommendations they see there.
The demand for social shopping has grown, so businesses of all sizes and niches have an opportunity to attract their target audiences on social media, spark interest in products, and convert them into paying customers.
Plan & Schedule Your Social Media Posts
Visually plan your posts. Drag & drop everywhere in seconds ✨
Case in point:
Many customers have named American Express the best business credit card in recent years for giving its Card Members the ability to shop on Twitter with #hashtags.
This means the importance of creating a social media sales funnel is on the rise, too.
Before buying your product, modern customers go through different customer journey stages. At each stage of the sales funnel, the customer is at a different knowledge level, experiencing different things.
Luckily, you can reach your goals, increase brand awareness and get more leads with your social media content strategy. To acquire more customers on social media, it's important to learn more about different stages of the customer journey and create a social media sales funnel that drives results.
Table of Contents
What is a social media sales funnel?
A social media sales funnel is a path that your social media followers go through from discovering your product on social media to making repeat purchases.
When it comes to the social media sales funnel, here are four main stages:
Awareness/discovery
Intent
Conversion
Loyalty
It's important that you create content targeting all of these stages to get a conversion and then cultivate loyalty.
Research from McKinsey & Company shows that the sales funnel is circular. More and more customers experience it as a circle with them re-engaging at different points with your business.
Despite multiple interactions that customers have with your brand's social media handles and the lack of a linear model to map the interactions, it's still possible for you to create content for people at different stages of the sales funnel and help them seamlessly transit from one stage to another.
How to research information for your social media funnel
Every brand has its target audience and every individual buyer's journey is unique. However, your potential customers may have a lot in common, so it is useful to understand and reflect on customers' needs to run your marketing efforts.
With the right questions, you have a possibility to better understand your audience at each stage of the buyer's journey. The intent behind these questions is to figure out how customers are finding you and your brand online.
Here are several questions that help to research information for your funnel:
What's the information your customers need to transit from one stage of the funnel to the next?
How do you understand if customers have made the transition from one stage to the next?
Here's the blueprint for making a funnel:
Create buyer personas based on interviews with your customers
Identify the segments of your funnel to move people ahead in the journey
Create different types of content for different funnel stages
Set up Key Performance Indicators for your funnel
Measure the changes
Test and iterate again
Once you know your customers better, it's time to create a social media sales funnel. In this article, you will find ideas for each stage. Let's dive into it!
How to create a social media sales funnel
Having a social media presence doesn't mean attracting your target audience who show interest in your products or services to become customers. To create a social media sales funnel that brings results, it's important to take a look at your profile and its content from buyers' viewpoints.
Once you know your customers' needs and use social media to solve their problems, you get a chance to remove uninterested people and work closely with your target audience.
When you have a strong social media marketing strategy and you create valuable content, people are more likely to interact with your content–like, comment, or share it. They can also engage with a brand hashtag campaign or watch your ads. For your business, this means a possibility to focus on interested followers who are about to become your customers.
Here are four stages of a social media sales funnel with actionable tips on how to improve each of them.
1. Awareness/Discovery
Any marketing funnel begins when your people discover your brand. For a social media funnel, that process begins on social media sites.
During the awareness stage, people have a chance to learn more about your business, its values, and its products to understand whether your company aligns with their needs and wants.
Remember that there's no need to pitch your products or services during the discovery phase. Start with simple things. Offer value in a way that potential customers remember your brand and come back to learn more.
Long story short: your content should be eye-catching and engaging.
If you grab the attention of your audience, you can tell your social media visitors more about your company and its products to prove that you have a solution for their problems. That's why your social media profile should be cohesive and eye-catching.
Weekly Content Inspiration Direct to Your Inbox
Get free content inspiration delivered straight to your inbox and learn from real brand accounts.
Level up your social media marketing game with actionable tips from Hopper HQ's experts with new advice every week.
No matter what social media platform you use, start with making stunning visuals as 65% of the population are visual learners. This means the majority of people perceive visual information better than texts or audio. To stand out from the crowd and boost sales, lay a bet on creative visuals that grab attention.
With a big number of effective photo editing tools, making professional-looking and eye-catching social media posts is no longer a problem for big brands or even small businesses. For example, Photoleap is an all-in-one photo editing app that offers a ton of filters and effects to make artistic masterpieces with photo mixing, blending, and layer editing. Moreover, users can resize their images or choose from a variety of fonts to unleash their creativity while sharing a message.
Example 1: Aiko Reiki
Let's take yoga trainer Aiko Reiki as an example. She made an eye-catching photo to grab the attention of her audience to her podcast about yoga practice, prove her niche expertise and therefore turn followers into listeners who may ask for her services in the future.
Example 2: Zoho
Take a look at how Zoho uses a short video to introduce what Zoho Commerce can do for you as an online retailer:
Example 3: NYX
Here's another example from a beauty brand NYX, a leader in the beauty niche. The company posts frequently on social channels to get more likes, comments, and shares which also means an opportunity to boost engagement and reach a wider audience of interested social media users.
To tell potential customers about their product variety, the company made a series of product shots. One of their TikTok videos—a simple tutorial on creating wings— got more than 357,000 views million views and generated more than 12000 engagements.
2. Intent
Once you reach the right people during the discovery phase, your business gets a chance to interact with potential customers who are more likely to make a purchase. During the intent stage, customers are looking for more specific information about your product or service to make sure your business is right for them. This includes researching why your service or product stands out from your competitors.
Now it's time to generate more leads and the best thing you can do is to provide even more detailed content about your products and services.
Here are some ideas on creating content that helps people walk through the intent phase:
Guides
Explainer videos
Influencer endorsements
Product reviews
Customer testimonials
Example 1: Hubspot
The easiest way is to create image posts with a focus on the product's features as it doesn't take much time or effort. When you write captions for these posts, remember to include a CTA that guides users on what to do next, as Hubspot did:
You can also use retargeting ads on Facebook or Instagram to target people who interacted with your website or content in the past. Or you can also include a website to redirect interested users and drive traffic to your site's pages through social media. Not only does it increase the number of visitors you get, but it also gives space for people who are visiting to explore more of your products and services.
Example 2: Wishfulskin
If you want to stand out from the crowd and wow your hooked followers, one of the best ideas is to post tutorial videos that provide viewers with handy information and market your products at the same time. As a health and beauty, Wishfulskin shares helpful tips and skin care tutorials as reels:
Example 3: Seattle Coffee Gear
Here's another example, this time from Seattle Coffee Gear. The company uses its Youtube channel to post informational content that coffee makers will love. By doing coffee machines reviews, viewers get valuable information that solves their problems: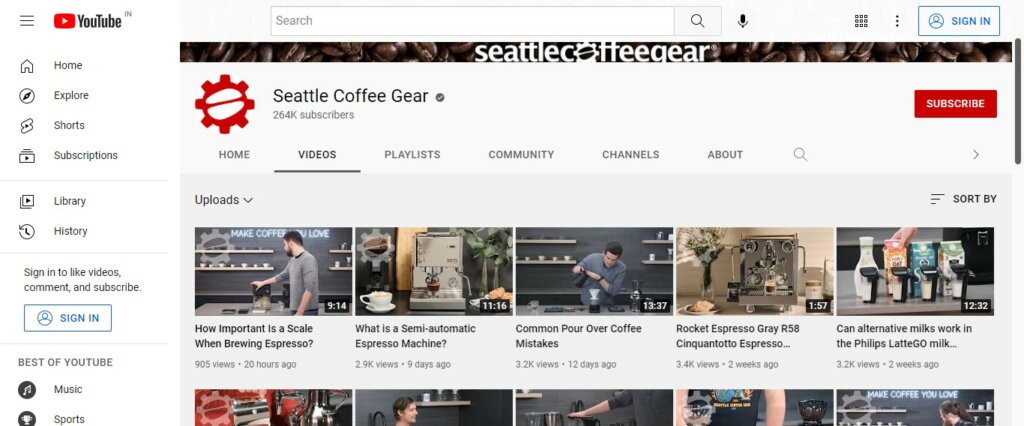 3. Conversion
By the time people reach the stage of conversion, they show clear intent to buy products from you. During this phase, fans become customers if you help them make a purchase.
When building a social media sales funnel, it's important to optimize your profiles for social shopping and therefore help customers buy from you without leaving the app. In other words, you need to turn your social media profile into a storefront and do your best to help people make in-app purchases, some ideas to help include the following:
Create product catalogues
Add product stickers
Include clickable links
Provide followers with discounts or promo codes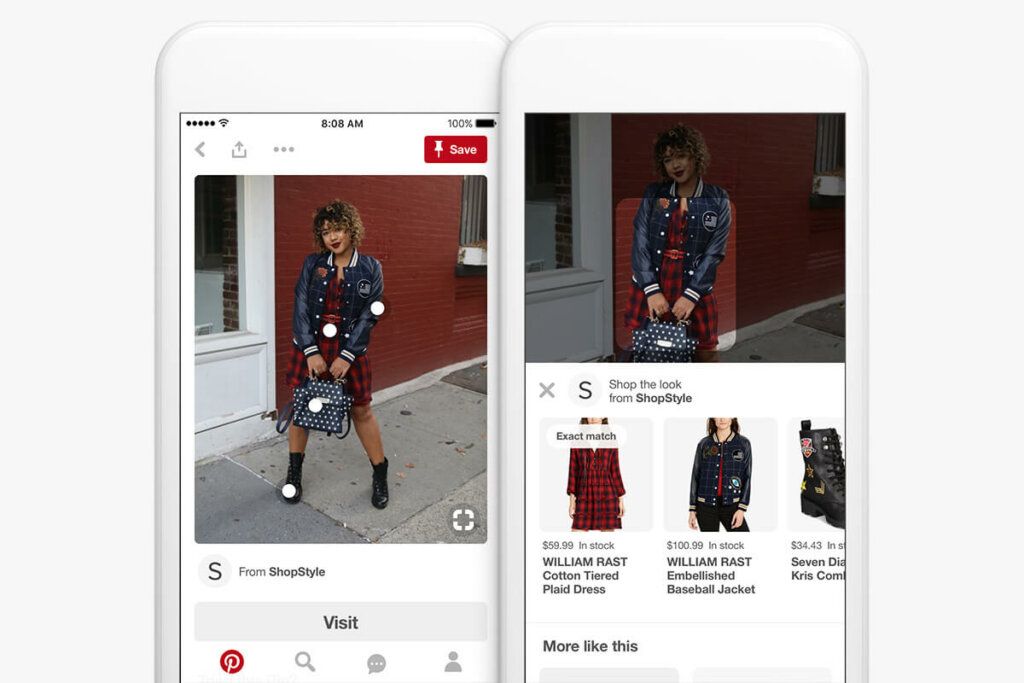 Example: Freshbeauty
You can also create remarketing ad campaigns that re-engage anyone who has shown interest during the early stages of the funnel and offer a time-limited discount to turn these users into customers.
Fresh is a good example of this strategy; to celebrate Black Friday, the company made a campaign that announced a 25% discount, and within 4 days, the campaign resulted in 8X more content views and it generated 32% of sales from Instagram and Facebook.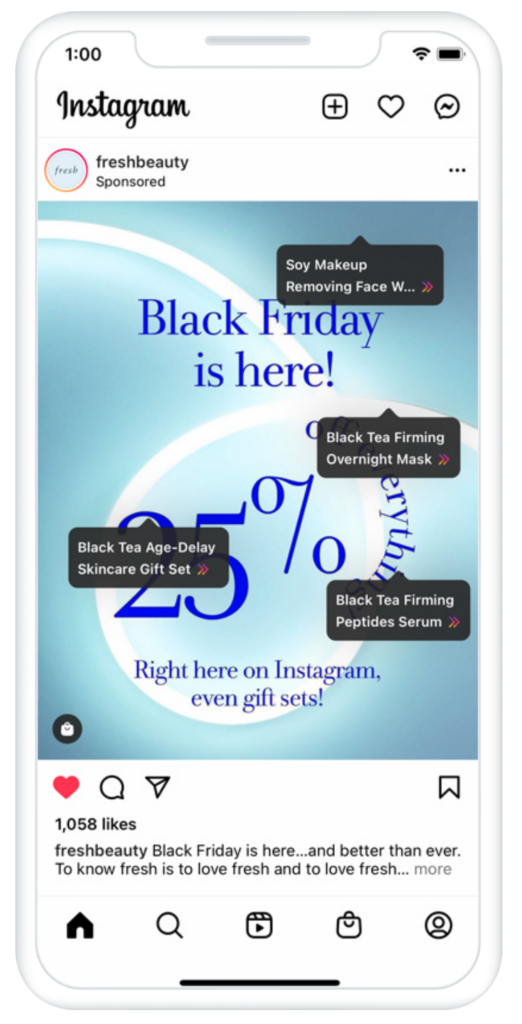 When you give a solid reason for interested social media users to buy from you, be ready to receive a big number of questions about your product, delivery time, or payment methods. If you have a customer service team who monitors social media accounts, that's great. However, you can also include a phone number in the bio section and use call tracking to understand where your interested customers come from.
4. Loyalty
Practically every business aims to acquire customers. If you have reached more customers on social media, that's great. Now it's time to do your best to keep these consumers loyal. Why? Acquiring a new customer is 5x more expensive than retaining an existing one.
Having a loyal following, not only do you get repeat purchases, but you can also encourage people to share positive recommendations with their friends and family. People trust word-of-mouth recommendations.
Never forget about the audience once the sale is over. Continue building relationships so that customers never forget about you.
The buyer's journey is circular, so nurture relations with first-time visitors to increase brand loyalty. One of the strategies for this phase is to provide valuable content or so-called lead magnets.
Example 1: Baremetrics
For example, you can offer an ebook and provide your interested social media followers with a lead magnet in exchange for their contact information.
If you're a B2B company, you can immediately engage a first-time visitor to sign up for a lead. You can also use remarketing ads to offer free trials as a big incentive to start getting interested customers to come back for more.
Here are examples of ads Baremetrics ran for their product: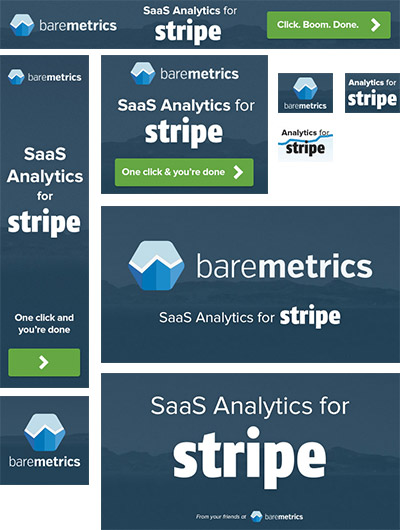 Example 2: Essie
Another idea is to show love to your customers. Essie values its customers, so the company has created the #essielove hashtag campaign to post photos of how customers are using the product. The hashtag is an opportunity for customers to feel like a part of the bigger community and share their content with Essie's two million followers.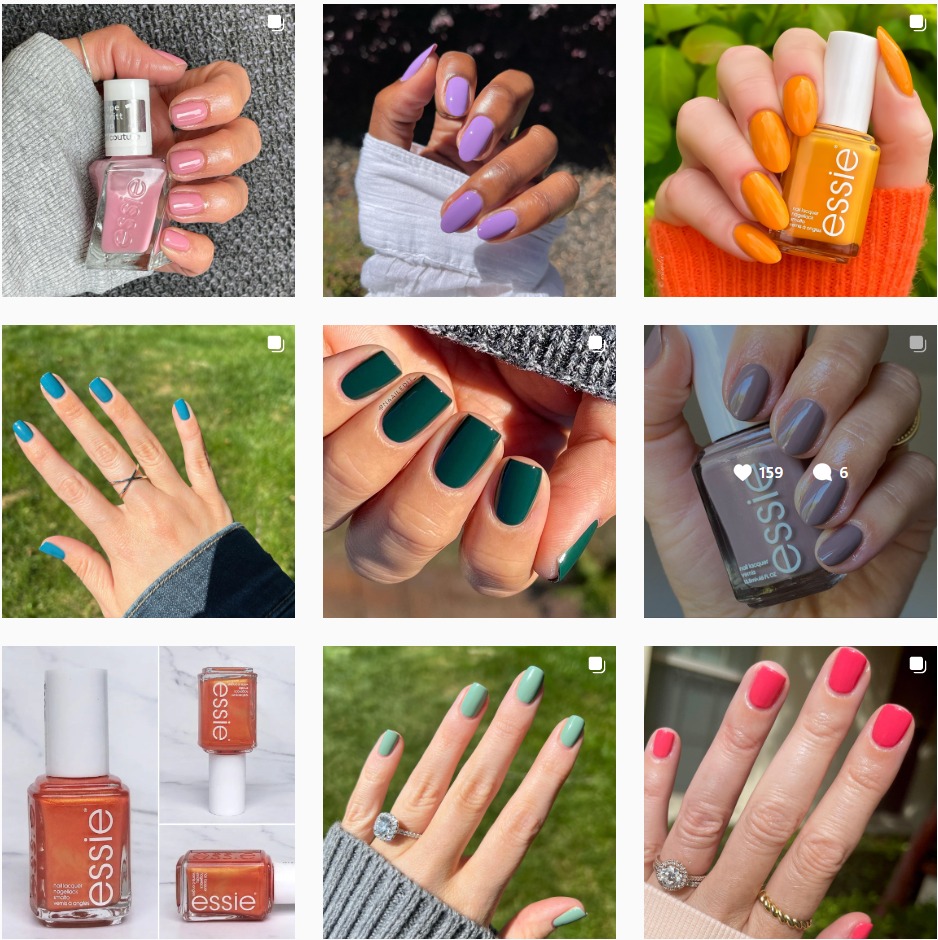 Example 3: Wise
What is more, you can share customer testimonials to show your loyal customers and therefore set an example for other customers to show appreciation for your business if they are happy with your products or services. For instance, Wise has invited several real customers to share their experiences of using Wise to describe how you can send money for the cheapest fees anywhere in India. Check it out below:
As a business, you will have at least a few happy customers in your industry. Make use of feedback from happy customers to put a quote on the image or create a video testimonial for your social media profiles.
Example 4: Dove x CartoonNetwork
Keep existing customers engaged with the brand by providing them with engaging content. Let's take this Instagram video from Dove as an example where they partnered with Cartoon Network:
This video generated 1+ million views and drove a 37.3% engagement rate as fans started commenting on the self-esteem project in droves. The action Dove took by fighting against established gender notions resonated with fans. It was the year's most engaging post from Dove.
Conclusion
Today, customers choose social media platforms to keep in touch with brands, discover new products, or even make purchases.
No matter your business niche or size, it's high time to create a social media sales funnel if you market your products on social media. To achieve business growth, it's important to interact with your fans during each of the four stages of the customer journey. The above-mentioned tips can help your business build a sales funnel for social media that drives results and brings your business to the next level.
TRY HOPPER HQ FREE
Refreshingly Simple Post, Story + Reel Scheduling
Visually plan all your social channels. Instagram, TikTok, Twitter, Facebook + LinkedIn.
FAQs
How do you build a social media sales funnel that sells?

You can use any of these tactics:

Start a YouTube channel and post videos to get free subscribers
Run social media contests
Do videos using Facebook Live
Participate in Facebook or LinkedIn groups
Post free content like guides, blog posts, and more
How do you make a funnel on Instagram?

A social media funnel on Instagram works in the same way a typical funnel works anywhere else. It has four stages: awareness, consideration, conversion, and loyalty.

Your funnel on Instagram should address all the different stages of the buyer's funnel.
What is Facebook funnel?

The Facebook funnel is the path that guides Facebook users to a desired action like making a purchase or visiting a link. Unlike other sales funnels, the funnel is used to convert users from Facebook alone.
About the Author: George is a writer and blogger at Kamaybloggers.com, a site he started to share cutting-edge marketing insights.