In recent years, Instagram has become a full-time career for many, with influencers and celebrities earning huge pay cheques from paid posts and partner marketing campaigns.
But just how much are some of the top Instagram stars making from these posts?
For the second year running, we have produced the official Instagram Rich List! Based on internal Hopper HQ data, influencer rate cards and public information, you can now find who's raking in the most cash through Instagram.
We can confirm that the top 10 highest paid celebs and influencers on Instagram in 2018 are…
👥 110 million followers
💵 $1,000,000 per post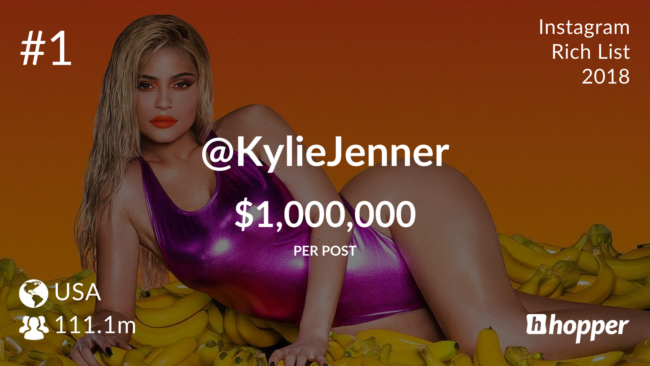 👥 138 million followers
💵 $800,000 per post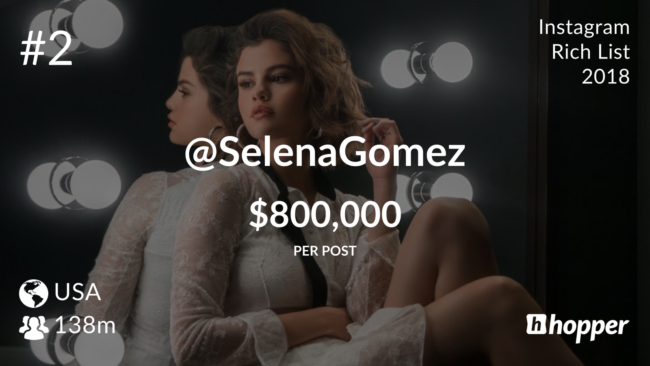 👥 133 million followers
💵 $750,000 per post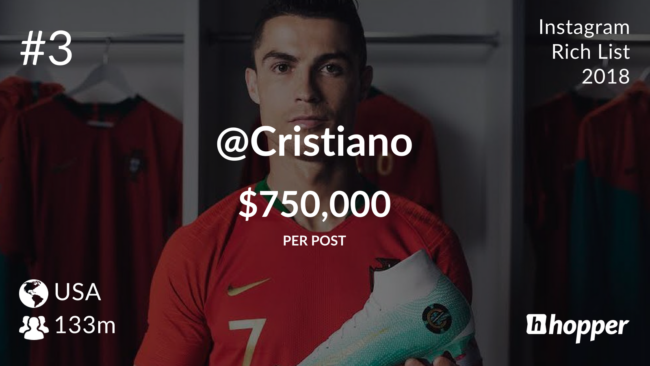 👥 113 million followers
💵 $720,000 per post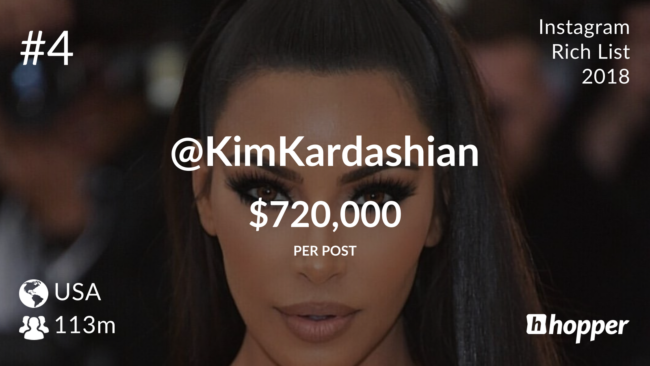 👥 115 million followers
💵 $700,000 per post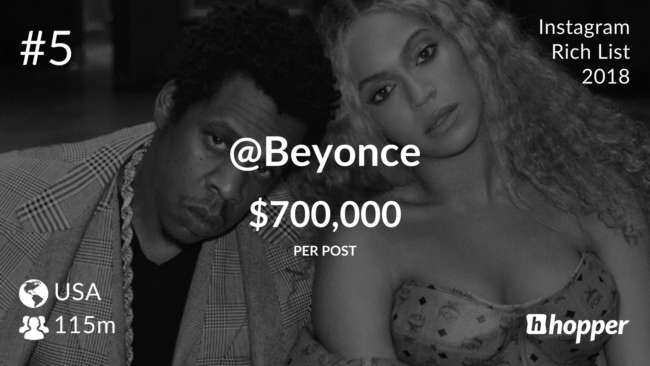 👥 109 million followers
💵 $650,000 per post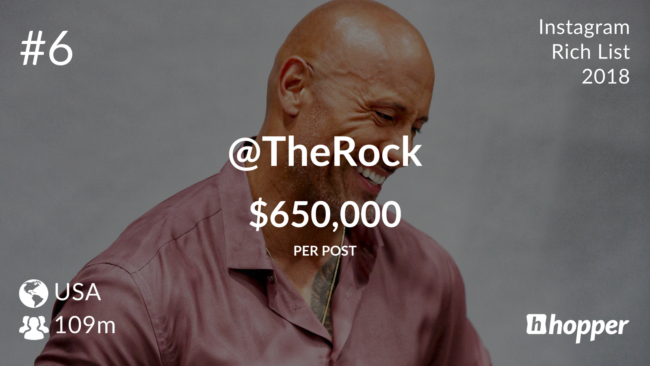 👥 100 million followers
💵 $630,000 per post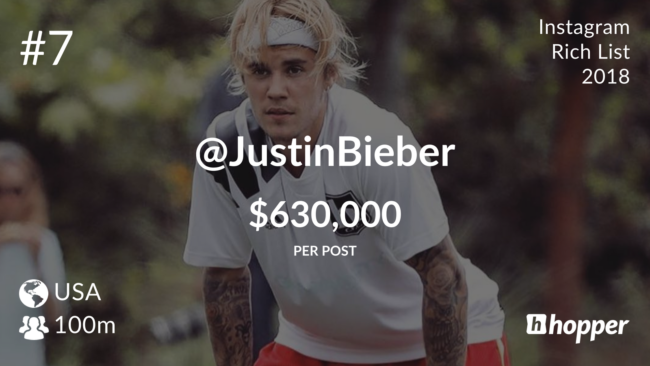 👥 101 million followers
💵 $600,000 per post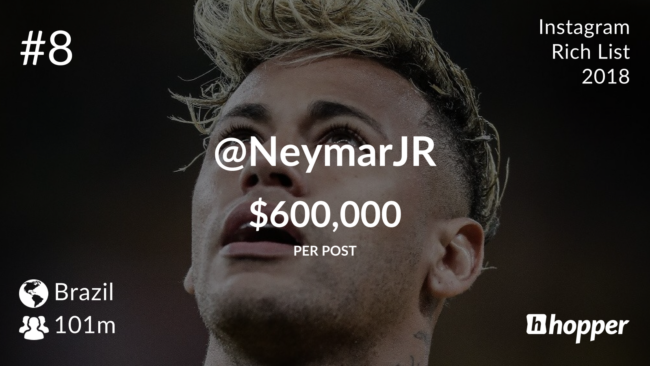 👥 95.3 million followers
💵 $500,000 per post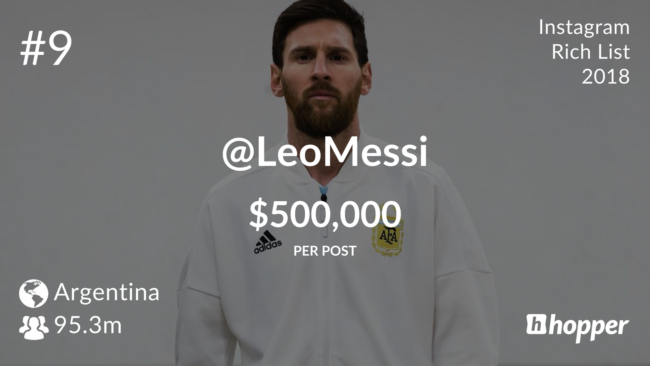 👥 92.4 million followers
💵 $500,000 per post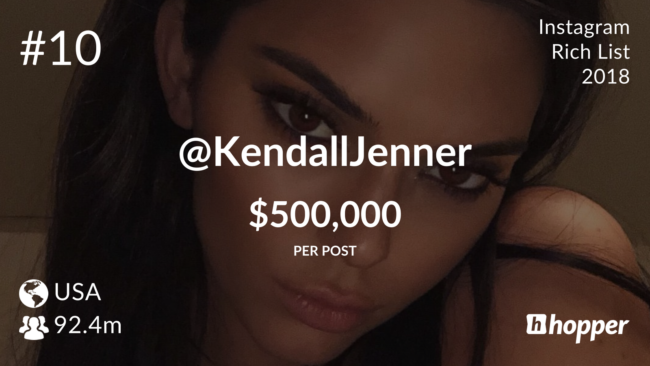 Simple Post, Story + Reel Scheduling ✨
Visually plan your social content. Instagram, TikTok, Twitter, Facebook, LinkedIn + Pinterest
Kylie has knocked Selena off the top spot since last year! When charging up to a million dollars per Instagram post, you can see why she was recently named in Forbes' list of America's Richest Self-Made Women.
Hopper HQ Co-Founder Mike Bandar commented:
"Social media marketing has grown so much within the last year, and a tool that continues to yield results for brands is celebrity and influencer social endorsements. It's truly amazing what influence these professionals have over their audience, and in terms of sales and exposure many of their clients claim that they're worth every penny."

"I'm not surprised that Kylie Jenner has topped this year's list, as far as social media marketing goes, she has it down to a tee. Kylie was introduced to the public through her family's reality show, but she has forged her own billion-dollar career and harnessed the power of Instagram to build a global, loyal, engaged following that brands are willing to pay top dollar for!"
We have now updated the Rich List with 2019's data! Click here for the full 2019 Instagram Rich List – featuring the highest earning social media stars in across Celebrity, Beauty, Fashion, Fitness, Food, Lifestyle, Sport and Travel.
Plan & schedule social media ahead of time.
> Video, gallery & image posts
> Calendar, feed & grid preview
> Instagram, Facebook & Twitter