A content calendar allows you to plan ahead so followers receive a momentous flow of stimulating images on their feed 2 or 3 times a day, every day. Leaving large gaps of 'no posting' between days will make them question whether they should keep following you.
Every successful social media campaign has a supporting backbone plan in place. If you're an agency, then you should have a plan for each client. A content calendar forms one chunk of this plan that helps you to organise all your available resources. It requires forward planning which involves a significant investment of your time but is key to pay off dividends at the end of each campaign.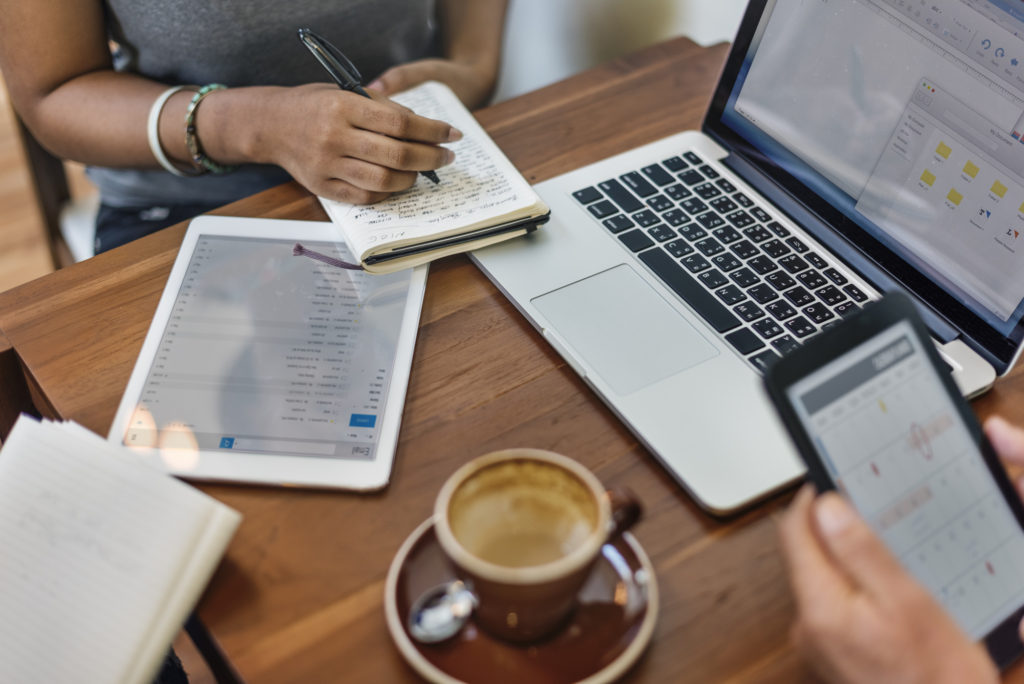 Keep on Track
"Keep control of the expansive river of images flowing into your content calendar and out onto Instagram in front of audiences' eyes. Ensuring there is always something in the pipeline to engage with followers, the detail you include will require innovative thought to make each post stand out in front of your target viewers."
So the idea is to create a marketing strategy that is so well formulated, that you know what you will be posting 3 Tuesdays from now. Or even the third Tuesday, three months away.
A content calendar will give you clear vision, so you can focus on:
Clear Communication
Meeting Deadlines
Assigning Resources
Creating Your Content Calendar
On social media terms, calendars should be attractive as possible. It's what gets us motivated and excited to plan ahead and always be 5 steps ahead of the future.
Excel is a basic accessible tool to outline all your information with options to highlight cells to make them stand out. Compatible for sharing with others, it's easy to populate with data and you should always aim to keep it looking clean and simple, so it's easy to retrieve information at a glance.
CoSchedule is a fancy tool (WordPress plugin) that will ensure you never miss a deadline. It even has a drag and drop feature.
Collect Ideas
Before you can start padding out your calendar, you will need to schedule regular fortnightly, monthly workshops to get creative input on content from all the resources involved, namely your social media influencers, research panel audiences and the marketing manager themselves.
The content ideas you take away from your workshops should align parallel to the marketing goals the brand wishes to achieve. So if your objective is to market a new line of party-ware ceramics for weddings or birthdays, the images should contain enough image power to showcase this; the theme should be party and the props could include mouthwatering canapés served in ceramic platters, alongside crystal clear champagne glasses.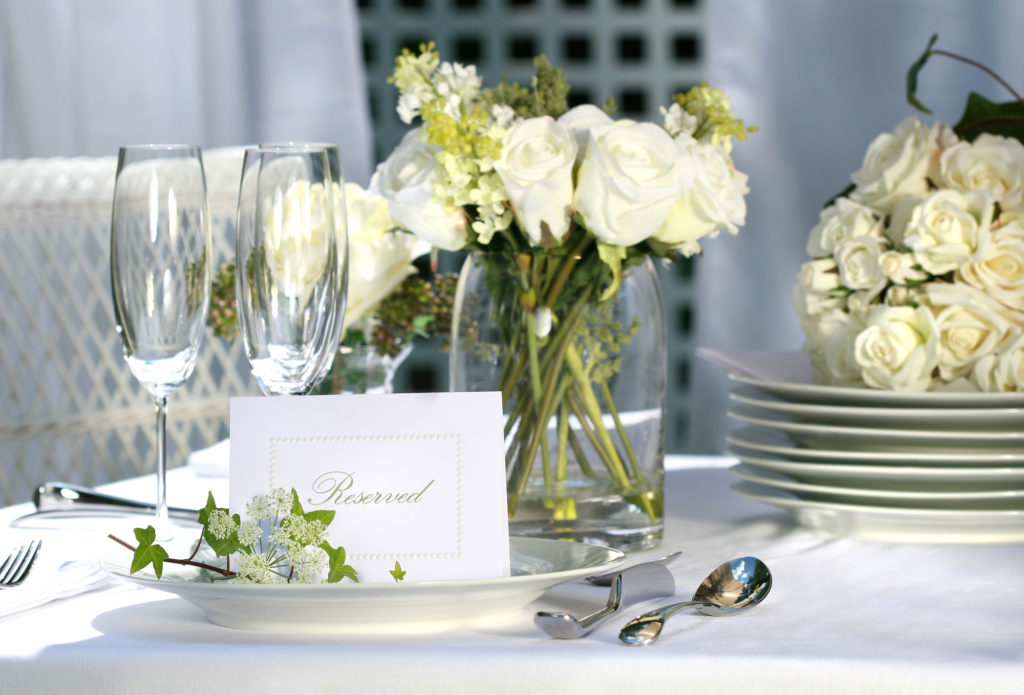 Populating Your Content Calendar
An annual high level calendar outlining all the months is useful to label all the upcoming campaigns you wish to promote throughout the year.
Your content calendar schedule images against days and times, as well as outlining:
the type of content you want to publish
how you plan to create it
the target audience
the social media influencer
location tags
hashtags
captions
promotional codes associated with any products being advertised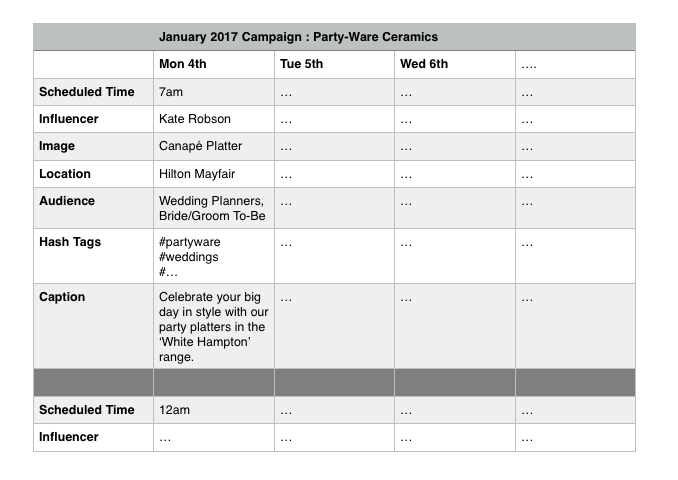 Your content calendar will give you the flexibility to swap posts around to alternative dates. Just remember to communicate the latest version to other members of the campaign project, e.g influencers. Version controlling is an effective way to ensure everyone is working from the latest document.
Don't forget to fill in any gaps!
Review your content calendar periodically
Once you have scheduled your posts on Instagram, make it a point to revisit your content calendar periodically to make sure that your submissions continue to be relevant. This is to make sure that you do not miss any new developments in the industry or the world at large.
Weekends are for relaxing, so schedule Hopper to post your Instagram images weeks in advance, so you don't have to!