There are plenty of things one can do with Instagram Stories. But sometimes adding multiple pictures on Instagram story is just what you're looking for.
Inspired by Snapchat's ephemeral content format, Stories gives Instagram users the ability to post photos and videos that disappear in 24 hours. 
Today, it is one of the stickiest features on the Instagram app. It is estimated that nearly half a billion users interact with Instagram Stories every single day. This gives businesses a terrific platform to market their products and be seen.
You may, for instance, tag your products from within an Instagram Story that your followers can click and buy. You could use stickers to organize a pop quiz, or a survey, ask questions, add a countdown timer, display the current time, and so on.
Business users can also include a swipe-up link on their Story that takes users to their product page.
Automate Instagram Marketing
Schedule posts in bulk in just minutes!
But having said that, Instagram Stories can be a little confusing for the first-time user. There are a number of different icons and terms that can be intimidating.
This article will make it all easy for you. You will not only learn how to add multiple photos to Instagram Stories but also learn what these different icons do. 
Let's get started.
How To Post An Instagram Story
Before adding multiple pictures on Instagram Story, you need to first learn to post one!
This is where Stories posted by everyone else you follow get shown.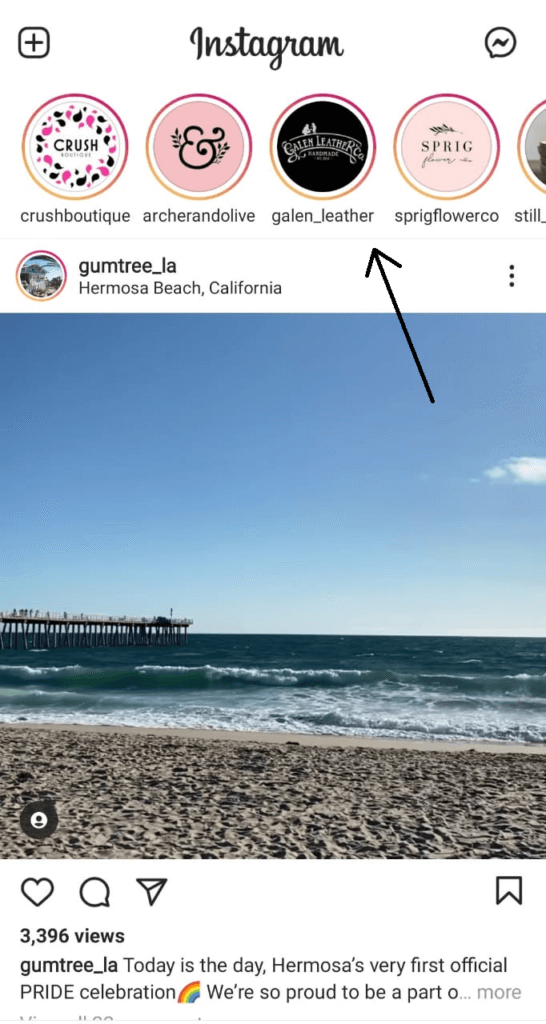 There are three ways to open the 'New Post' window to post your own Instagram Story.
Option 1: Tap on the + sign at the top left of the Instagram app.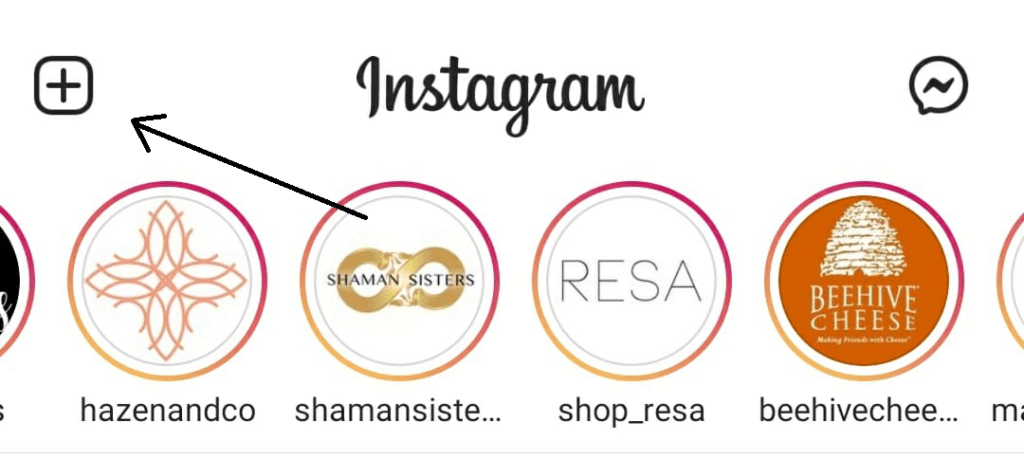 When you do this, you will launch the 'New Post' window from where you may pick 'Story' from among the different posting options you see at the bottom of the screen.
Other posting options you will see here include 'Post', Reels', and 'Live'.
Option 2: I showed you where the Stories from all the other people you follow get posted. Here, the first icon you see will be your own profile pic with the text 'Your Story' below it.
Tap on this image and you will end up on the same 'New Post' window as earlier.
Option 3: This is the easiest alternative. While on the homescreen of Instagram, swipe left to reach the 'New Post' window.
How To Add Multiple Pictures To Instagram Story
Step 1: Once you are on the Instagram "New Post" window, scroll through the options to the bottom of the screen to pick 'Story'. 
Step 2: Tap on the image you see at the bottom-left of the app screen.
Step 3: You will now see images from your gallery. Tap on the option on the top-right of the screen. Sometimes, you will also have the text 'Select Multiple' displayed here.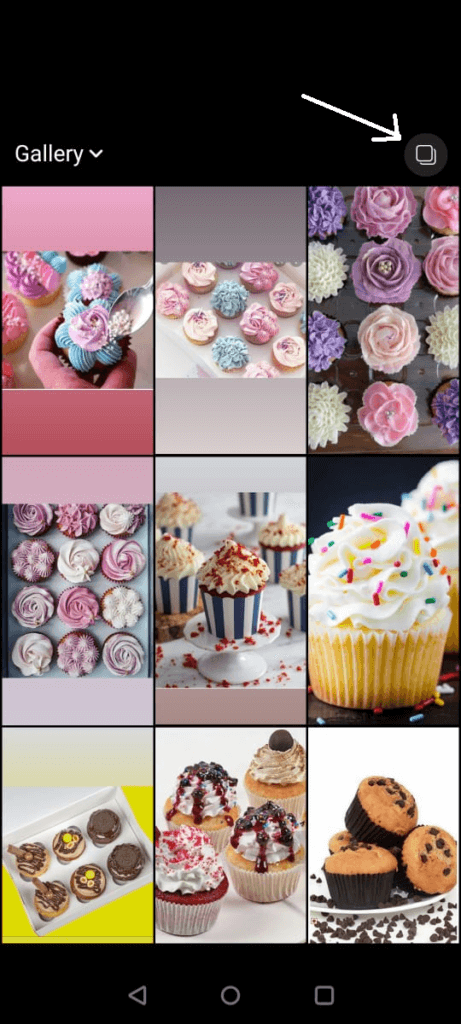 Step 4: You will now be able to pick as many images as you would like from your Gallery. Tap on the 'Next' button once you are done.
Step 5: You are now shown the different stickers you could add to your Story. Swipe up on this screen to view all the different options.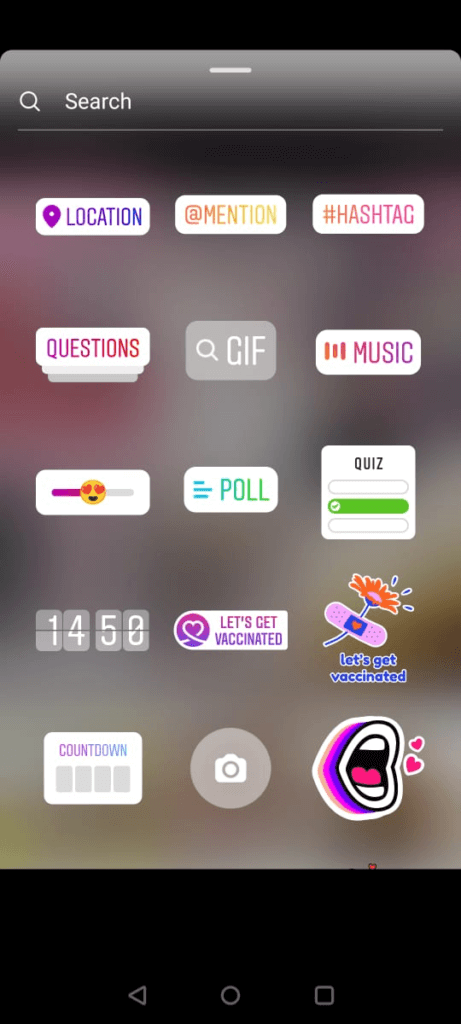 Once you have added your sticker, tap on the 'Next' button to continue.
Step 6: Instagram will now display a list of your followers you can send the Story to. But if you want to make a public Story, simply tap 'Share'. Tap on 'Done' to publish. 
There you have it. You can now add more than one photo to your Instagram Story.
There are however times when you do not have the photos you want to share on your Gallery.
What if you want to snap several new photos right from the Instagram app and share them as a Story?
One way to directly add multiple photos to your Instagram Story from a camera is to use the 'Layout' option. 
Add multiple pictures using the "Layout" option
Step 1: Launch the 'New Post' window by tapping on the '+' icon at the top of your screen (or any of the other methods described earlier)
Step 2: Tap on the 'Layout' icon on the left side of the screen.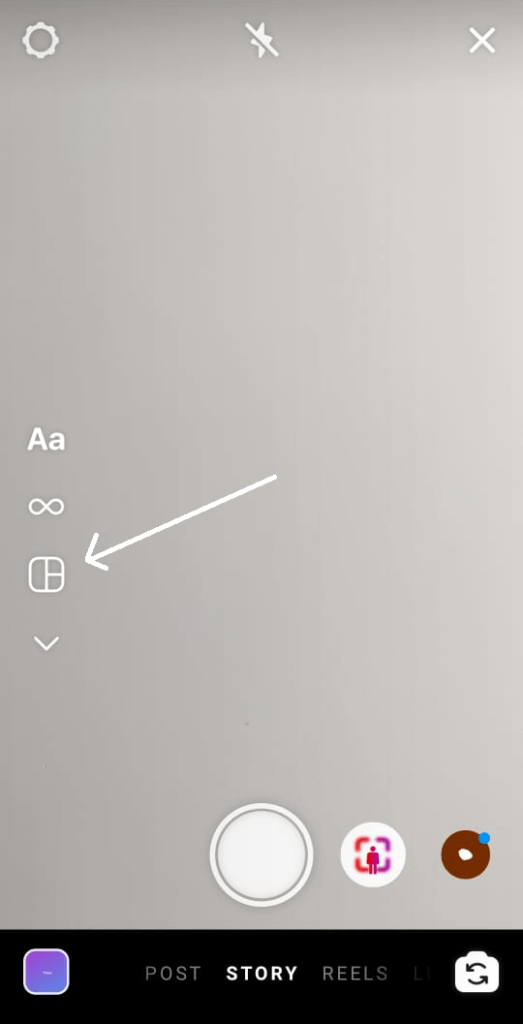 Step 3: Instagram will now provide you with different grid options to choose from. Pick from any of the alternatives by scrolling up or down.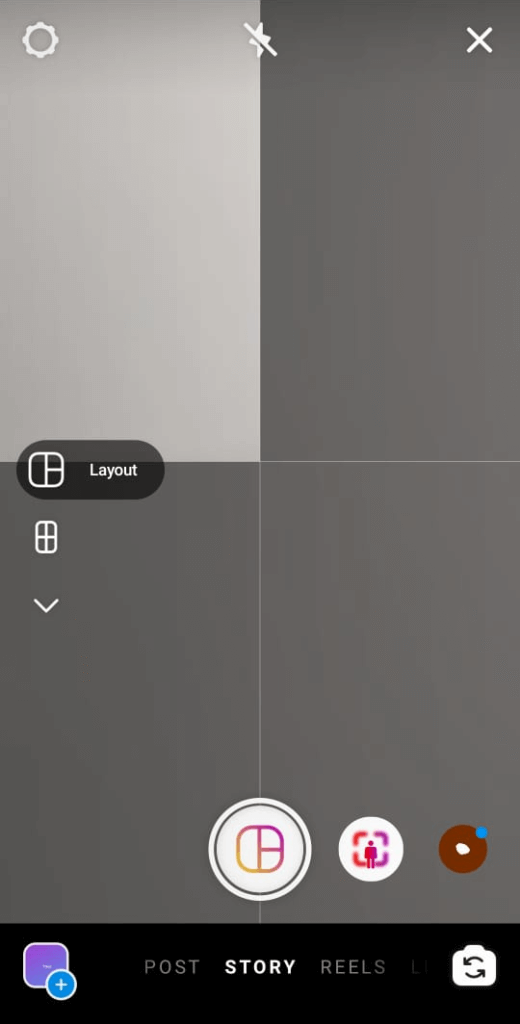 Step 4: You may now capture photos one at a time and they get added into your Instagram Story.
At present, you may capture up to 6 photos in one layout.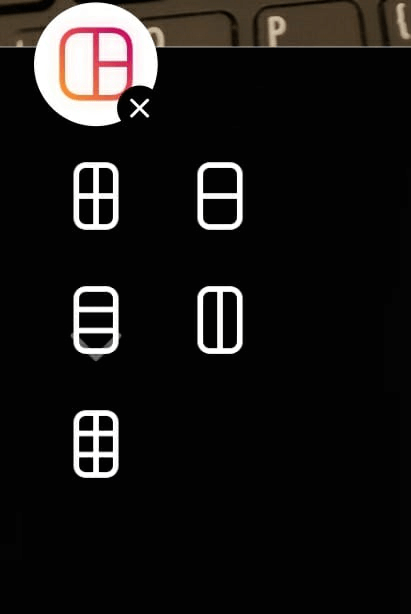 This is not the only way to post several photos in an Instagram Story though. There are several other ways for users to showcase multiple photos within a Story.
All these different options can be accessed on the left part of the screen from where you accessed the Layout option.
[Quick note: Instagram offers the ability to push these sets of options to the right side of the screen. So, depending on your settings, you might be seeing them on the right side]
Boomerang on Instagram
Instagram's Boomerang feature lets you capture a burst of photos in quick succession and show them in a fun GIF-like format.
What's the point? Well, if you are at a racing event, or at a New Year party, you may want to capture a burst of photos and show them in a single Story.
It's a little quirky and users seem to love it.
Multi-Capture on Instagram
This is the classic way to add multiple photos from your camera to your Instagram Story. Once you have launched multi-capture, simply start snapping photos. They get added to your Story in succession.
Instagram's Multiple-Capture feature lets you add up to 8 photos at a time.
Photobooth on Instagram
Photobooth is a feature that is similar to the photobooths you may have used at fairs. When you launch this feature, the app runs a 3-second countdown timer and then captures four photos one after the other. 
This is a nice feature for users who want to post multiple selfies to their Instagram Story. It may not hold a lot of value for business users on Instagram.
What's the best way to put multiple pictures on Instagram Story?
So, as we have seen there are a number of different ways you can add more than one photo to your Instagram Story. Your choice ultimately depends on what you want to capture, and how you want to showcase it.
Business users who want to showcase the latest deals may like the traditional option that we described early in this article. However, there are cases where you want to pick other options. For instance, someone at a trade fair may prefer the Boomerang or Multi-Capture option.
Experiment with these different options and identify what works best under different settings. That's the best way to maximize the use of Instagram Stories for your business.