Since its launch back in 2010, Instagram has grown into one of the most popular social media platforms and a powerful marketing channel. In fact, Instagram is the second most downloaded free app in the Apple store with a monthly audience of 1 billion users! Also, Instagram's potential advertising research is almost 850 million users!
As a marketer or a business owner, you definitely want to take advantage of the platform's enormous popularity.
Not particularly sure how to use Instagram for sales? We've got you covered. This article was crafted to help you make sense of the best ways to increase your Instagram conversions.
1.
Tell your brand's story
Our desire to hear and tell stories reflects the fundamental human need to understand ways of life. For millions of years, people invented fictional stories that allowed them to cooperate effectively in large numbers. Entire communities revolved around telling stories and having others believe them.
Why not use the immense power of storytelling to your advantage? Telling your brand's story has the potential to increase your Instagram engagement, conversions, and build trust with your audience.
A good story must be driven through your brand's personality. To develop your brand's authentic story, look for inspiration in your corporate spirit, values, and social mission.
Make sure to deliver stories with a consistent tone of voice and ideas regularly. For example, you can create posts about your production process. If social responsibility is central to you as a brand, you want to cover stories about a particular issue you're addressing.
Here's a great example by Ben & Jerry's. Notice how they use Instagram to tell visual stories about climate change and drive attention to the issue.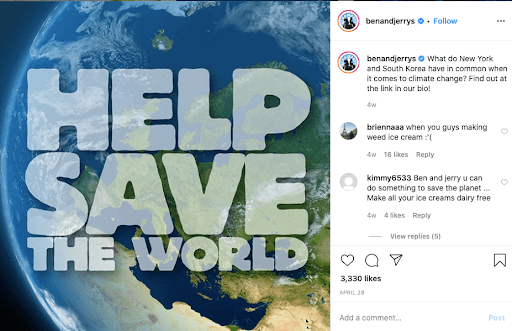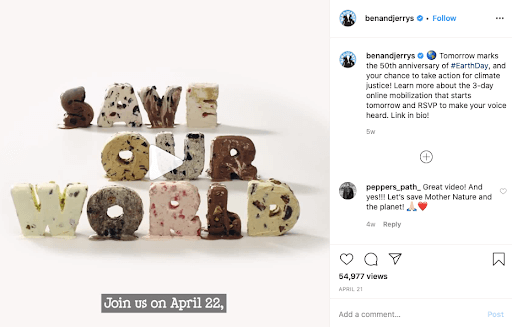 2.
Communicate with your audience
Interacting with your audience is another way to increase your Instagram conversions. The more you engage with followers, the more likely they are to convert into paying customers.
Communication with followers is what distinguishes successful brands. Oftentimes, users ask product-related questions or try to reach out to brands via Instagram. Make time to reply to all direct messages and user queries.
Another thing you want to do is to facilitate communication. Ask open-ended questions in your posts and encourage users to write their answers in the comments.
Respond to users' comments and feedback. It's particularly important to respond to negative feedback. Ensure your followers that you're working to improve your service and thank them for leaving a comment.
3.
Use Instagram stories to their fullest potential
Did you know that 500 million people use Instagram stories every day? Stories are a big deal on Instagram. The lifespan of 24 hours creates a sense of urgency, which encourages users to watch more stories.
When strategically implemented, the following stories' features have the potential to majorly increase engagement and conversions.
Polls, Questions and Quizzes
Users are eager to express their thoughts on social media. Give them the opportunity by adding questions, polls, and quizzes to your stories. For example, you can ask your followers which product of yours they enjoy the most. Here's a great example by a fashion retailer ASOS.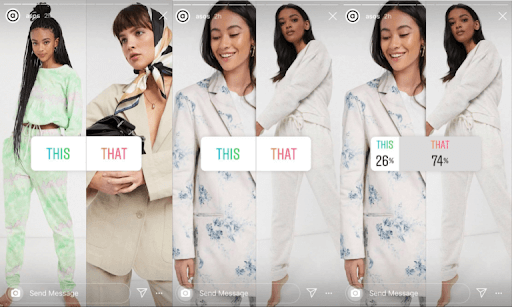 Location stickers
Adding a location sticker to your story is a great way to expand your reach and increase conversions. The more users see your content, the more chance you have that they will convert to customers and sales.
Swipe up links and shoppable stickers
These two stories' features are a direct way to encourage conversions. Add swipe up links and shoppable stickers to allow customers to directly purchase your products. Here's how a fashion brand Calvin Klein uses shoppable stickers in their stories.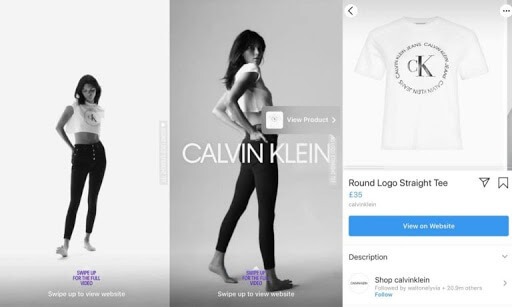 Play around with other story features, like emoji sliders, filters, live videos, and countdowns, to increase your Instagram engagement and conversions.
Additionally, you can use stories to inspire user-generated content (UGC). Ask your followers to share pictures of your products, unboxing videos, and reviews.
4.
Take advantage of the rich influencer market
Studies show that 49% of consumers depend on influencer recommendations when making their buying decisions. This means that when users trust influencers' recommendations, they're more likely to convert into paying customers.
Experts from Essay Tigers suggest that the best influencer marketing campaigns are very organic and don't look like advertising at all. That's why you want to choose influencers who broadcast the same values as your brand does. Also, make sure that the influencer's followers align with your target audience.
Here's an example of how Kim Kardashian 'recommends' products on her Instagram page.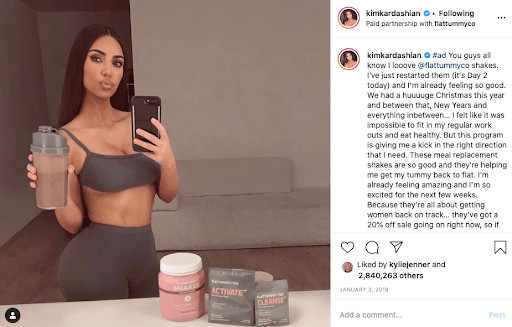 Final thoughts
Instagram is a great place to convert more prospects into paying customers. The most important advice is to be ''human' in your approach to social media. Turn your Instagram account into a communication channel between you and your potential customers. Make time to answer all product-related questions and queries in your stories, posts, comments, and direct messages.
---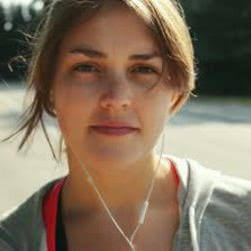 Stacey Wonder is a content marketer who enjoys sharing best practices for self-development and careers with others. In her free time, Stacey is fond of contemporary dance and classic French movies.