Understanding how the Instagram algorithm works means you can use it to your advantage and increase engagement…
An algorithm (See definition; algorithm) is a list of rules to follow in order to solve a problem, much like a recipe.
So when we talk about the 'Instagram algorithm', don't think of it as something to 'beat', 'outsmart' or 'hack' your way around, but something to abide by so that you can get the most out of the app!
The first thing to remember is that Instagram is all about engagement (see definition; engagement). This goes beyond likes and comments these days, to the point of saves, shares, direct messages, copying links and turning on post notifications from a single post.
Instagram is tracking all of it, and every new update enhances the way we engage with content. Not just any content, but particularly what Instagram deems as good content for us.
To the world's uproar, when Instagram ditched the chronological news feed, they were replacing 'time posted' with 'probability you'll like it' as a ranking.
As a result of drastic changes to the app such as this one, we know that the Instagram algorithm sets out to:
Evaluate how 'good' content is based on engagement
Prioritise that 'good' content to users who are likely to also engage with it
How does the Instagram algorithm work?
When you post a photo or video on your Instagram profile, it's initially only shown in a small percentage of your followers' feeds (estimated to be as low as only 10% 😱)
The algorithm then tracks how quickly those followers engage with it — so there's not only pressure to get likes, you're against the clock too ⏱😰
It also evaluates that photo or video's 'success' based on your average engagement rate and speed 📊
If it's performing well, the algorithm deems it as 'good content' that people want to see. It's therefore shown to a larger percentage of your audience, is featured higher up in people's feeds, and will potentially even appear on the 'Explore' page 🎉📈
Sounds quite stressful, I know. Your average user will go day-to-day without having to worry about any of it. But for brands and businesses, knowing how the Instagram algorithm works can be tantamount to engagement and marketing success.
So let's harness this knowledge and play along, here are 5 ways to increase your engagement based on the rules of the Instagram algorithm:
#1 Get the figures
Waste no time figuring out what kind of content the Instagram algorithm favours! With Hopper HQ Analytics, you can easily compare the performance of your recent posts by sorting them by number of likes, comments and engagement rate.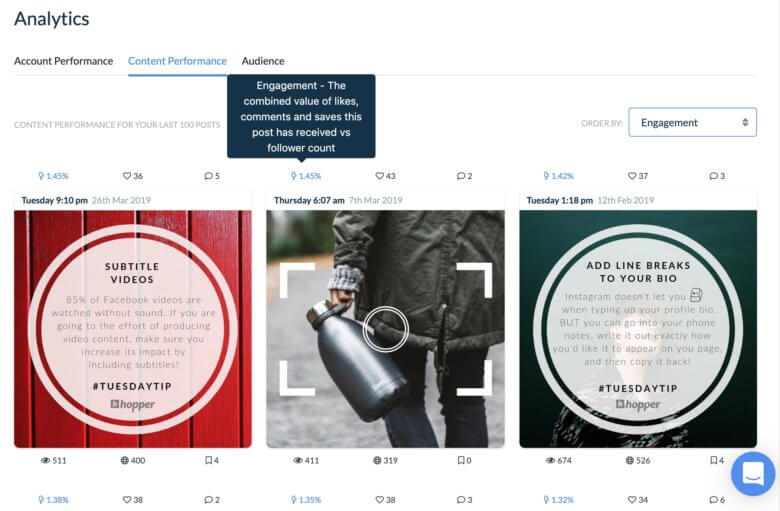 This way you'll be able to see the kinds of posts that do best with your audience: whether it's behind the scenes insights into the business, videos, text-posts or user-generated content.
Once you notice these trends, you can best cater your content to what your followers want to see. Track your overall engagement rate using this handy engagement calculator.
Then sit back and let the Instagram algorithm do its work!
#2 Post when your audience is online and active
As the engagement game now factors in speed, it's important that you're putting out content when people are actually there to interact with it. Nobody wants an amazing piece of content to fall into the Instagram black hole, do they?
Using Instagram Insights you can see the times of day when the majority of your followers are using Instagram. Take note of your peak times and plan your content to go out during these hours.
Similarly, avoid posting when your followers are inactive, as it's likely your content will have very little reach, and that would be a very sad waste.
If you want an even quicker and easier way to find out when you should be posting, use our best time to post on Instagram app! Connect your business Instagram account now, no sign-up required: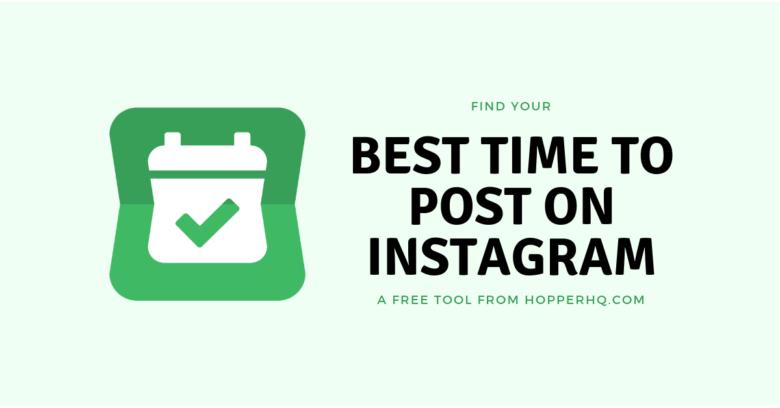 To make this process even easier, you can schedule your content in advance to post at the time your audience is most active! Hopper HQ allows you to bulk upload up to 50 photos and videos and schedule them to be published in the future at any given time, making all our lives that little bit easier.
#3 Use Instagram Stories
Instagram Stories are more important than ever, and are a great way to interact and engage with your audience.
Due to the immediate nature of Stories, and the algorithm race to get fast engagement, we've seen the 'NEW POST' craze emerge.
This has been cleverly adopted by users to lure people off their Story and on to their profile to engage with a post. I use the word 'lure' because people often screenshot their profile and hide the new content with emojis or drawings in order to incite intrigue in the viewer (we know your game 👀).
If an account has over 10,000 followers it's privy to the 'Swipe Up' feature of Stories where celebrities, bloggers and brands often link to their most recent post in a call to action for their followers to go and like/comment. Due to the fact that the Instagram algorithm tracks user behaviour on Stories as well, content will be ranked highly if people have clicked through from a Story and then engaged with that post.
Check out this article for more Story tips:
💡 14 Ridiculously Easy Ways To Use Instagram Stories For Business 💡
#4 Hold their attention
Are people scrolling straight past your content on their Instagram feed? Or stopping to read, watch and engage? As the Instagram algorithm is keeping tabs on how long people are looking at your posts for, make sure there's something to hold them there.
Consider using more videos in your content strategy, which you can schedule alongside your photos using Hopper HQ. Videos naturally keep people on a post for longer, and grab attention as people are scrolling because they start automatically.
Similarly, think of ways that you could incorporate carousel posts into your Instagram content. This is a great feature enabling you to upload up to 10 photos and videos into one post.
The act of swiping through the images will be considered an 'interaction' by the Instagram algorithm, as well as keeping people on that post for longer. Utilise galleries to show off your product, give valuable information or step-by-step guides.
You could also include an engaging caption reminding people to 'swipe to see more'!
On @hopper_hq's Instagram, we use gallery posts to offer weekly digital marketing tips! They allow us to deliver information in a visual way without cramming it all into the caption. 
💡TOP TIP 💡 use portrait (4:5 aspect ratio) content as much as possible on Instagram as it takes up the majority of your followers' feeds when they're scrolling!
#5 Engage with your audience
We have a lot of reason to believe that the Instagram algorithm tracks how frequently you're engaging with other people's content.
Remember, Instagram is all about community. This is a 2-way street, so you have to give a little to gain a little. Interact with your followers by replying to their comments on your posts and their questions in your DMs!
Spend time on the app liking and engaging with other people's photos, videos and Stories and the Instagram algorithm will recognise you as an active user. You're almost guaranteed to see an increase in engagement as a result (basically, make some friends!)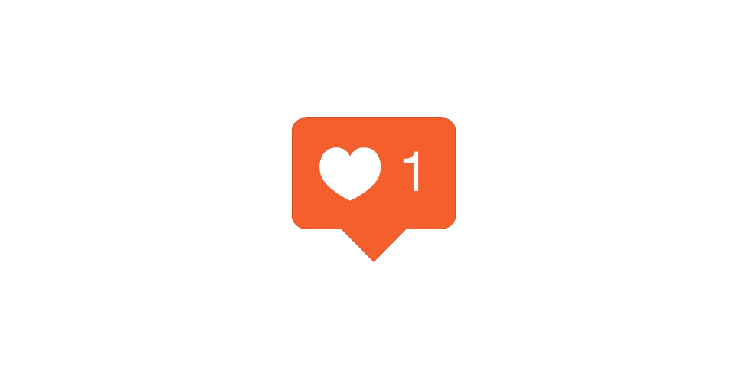 Use your knowledge of the Instagram algorithm and these 5 tips to increase your engagement and build your presence on Instagram! Happy posting 😍
---
Hopper HQ is an Instagram content scheduling and management platform that saves social media managers and agencies time. Start your 14-day trial today!