With so many users flourishing on Instagram it's becoming more of a challenge to stand out now than it used to be, and the rules to building an aesthetically feed and developing a successful Instagram account have matured and evolved over time. Your Instagram feed is the world's window into your account, it needs to draw attention, be engaging, insightful, and encourage users to follow you or take a call to action. Often, planning an Instagram feed or grid is overlooked when building and maintaining a successful account.
So are we saying having a beautiful Instagram feed will help you grow your following and be successful on Instagram?
Well essentially yes!
If you take a look at some of the most popular accounts in Instagram, it's clear they take the aesthetics of their feed very seriously, and having such aesthetics has propelled them into Instagram fame.
💡 Check out How To Create A Winning Instagram Marketing Strategy for more tips 💡
5 Essential Tips For Planning An Instagram Feed
Now you're probably wondering what the secrets are to creating an amazing Instagram feed? Well at Hopper HQ we've worked with 10,000+ brands helping them plan and schedule their Instagram posts, along the way we've gained expertise and shared significant knowledge on the topic. We've compiled a list of our top tips to plan the best visual Instagram and help you grow your account.
#1 Aesthetics
The first and foremost piece of advice we can give you when planning an Instagram feed is to start with thinking about aesthetics. What do we mean by this? Essentially the look and feel of your Instagram feed. An important note to remember is when a user follows you, they overview your entire profile before deciding they'd like to see your content on their news feed. Naturally we like looking at beautiful things that are pleasing to the eye, and if your profile is pleasing to the eye of the visitor they'll be more inclined to follow you. The content you post is temporarily an individual piece, however you should bear in mind it's part of a greater picture which is your feed.
So what makes an aesthetically pleasing feed? Well there's a few points you should follow:
Consistent Colour Palettes
If you check out many popular accounts, you will notice a similar colour theme across all their content, the theme may gradually change overtime, but the key point here is consistency. A consistent colour pallette will automatically present your feed in a cohesive way and add a layer of aesthetics otherwise achievable. Check our how @coconutlaneuk focus on the pink and green color palette across their feed.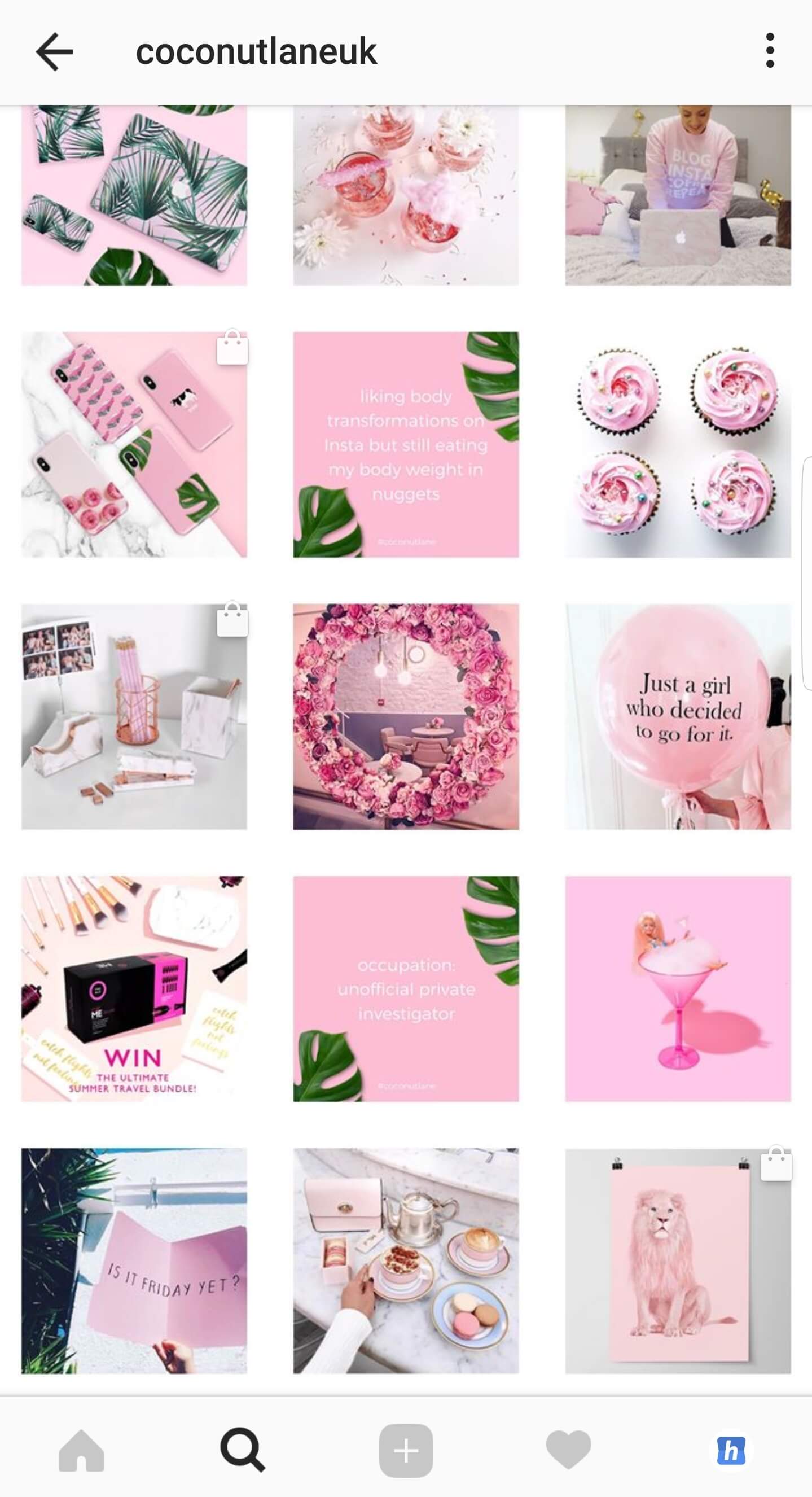 The Content Of Your Content
It's easy to just upload every picture you capture or image you create, however this isn't proactive when it comes to planning your instagram feed. Decide on a niche to focus on when producing content, and think about what your followers want to see. You don't have to think so far out the box but often times unique creativity is rewarded.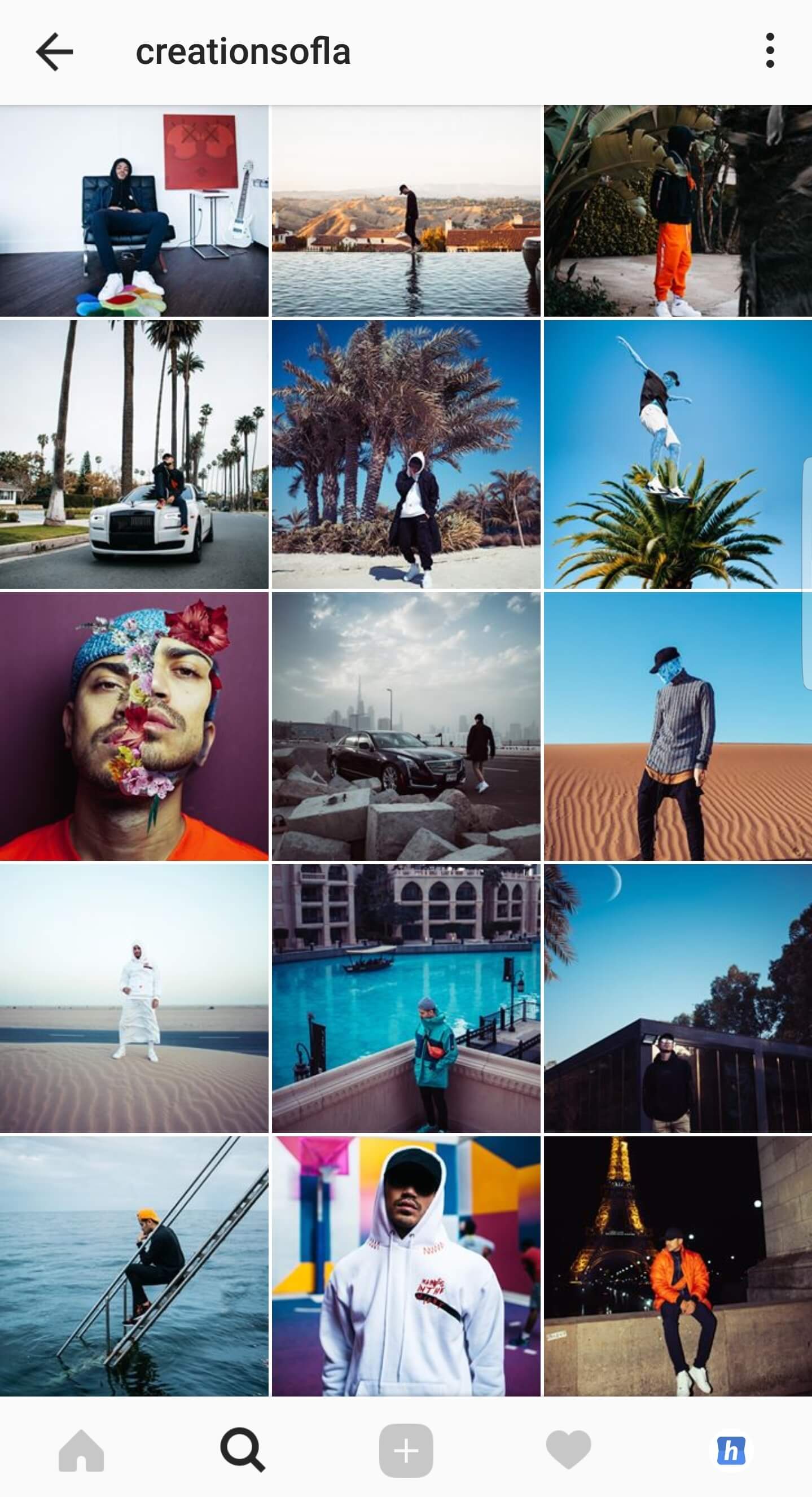 Bad quality images, poorly lit photos and generally badly created content will never perform well on Instagram. Start taking your photography a little more seriously, think about the composition of your photo and use another app to edit your photos, rather than using default filters. Less is more. We've also compiled this list of the best photo editing apps, if your looking to edit like a pro.
#2 Plan and Schedule Ahead
Of course one of the most important aspects to planning an Instagram feed is just that, planning. In order to ensure you have the best looking feed possible, you need to prepare and execute, without making any mistakes. Rather than post spontaneously as and when you can, you should plan and schedule your Instagram posts in advance, this carries many advantages including better content management, saving you heaps of time and also streamlining your workflow.
Here's a step by step process of how one brand we work with at Hopper HQ, plan and schedule their content to build a beautiful feed (this is a industry secret not everyone will share!)
Step 1: Create Content
Take a day or two out to create your content, whether its an outdoors photo walk, or indoors shoot. Use the creative momentum to produce at least 30-60 pieces of content to fill at least a months worth of posting.
Step 2: Edit Edit Edit
We aim to edit all our content in one session. We filter out all the content we've produced and hand pick the best of the best, this also helps us ensure consistency with our editing, sharing the same filters and photography effects across all our content.
Step 3: Scheduling In Advance
This is perhaps the most important step for us, as scheduling saves us heaps of time. Using Hopper HQ Instagram Scheduling Tool we schedule our content upto 8 weeks in advance. From here we can plan exactly when each piece of content will be posted with captions and everything. This gives us better control of our feed and allows us to time our posts to upcoming trends to get maximum engagement. Hopper HQ is available on a free 14 day trial.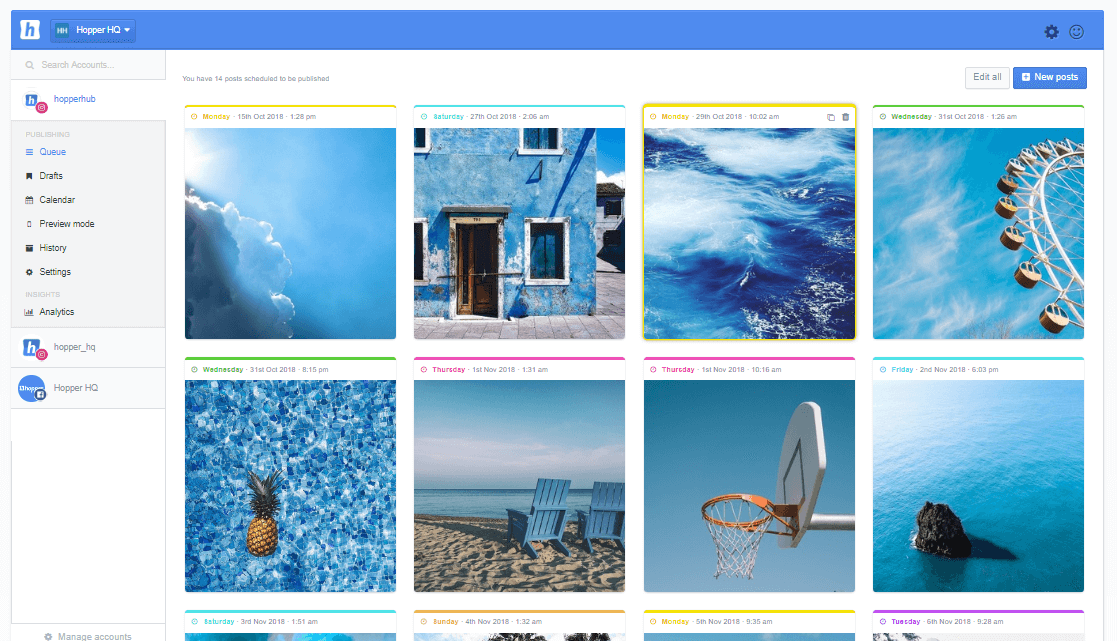 To find out how you can start scheduling your posts, and beging planning your Instagram feed check out our how-to guide on scheduling.
Plan & schedule Instagram posts ahead of time.
Video, gallery, image & text only posts
Fully automated. No 'reminders'
Instagram, Facebook & Twitter
START PLANNING YOUR POSTS NOW
#3 Grid Preview
When it comes to planning your feed another really valuable practice you can start implementing is to preview what your feed will look like before you publish your content. This will allow you to preview the aesthetics of your feed, and visualise what your feed will look like from the perspective of your followers.
Using a grid preview tool when planning your feed also carries the advantage of you being able to quickly switch the order of your content around in your feed, to see what looks best. When deciding on the order of your feed, it's good practice to put content that share similar colour palettes next to each other, which will set off a nice aesthetic. A grid preview can also help you draw patterns with your feed, for example putting a quote image in every third tile, or creating a mosaic tile effect with one piece of content (more on that later).
There were reports of Instagram beta testing their own version of Grid Preview, currently the feature is unconfirmed with Instagram having no immediate plans to release a Grid Preview. However you can use a tool like Hopper HQ's Instagram Scheduler that has a Grid Preview feature allowing you to plan what your feed will look like before you publish your content.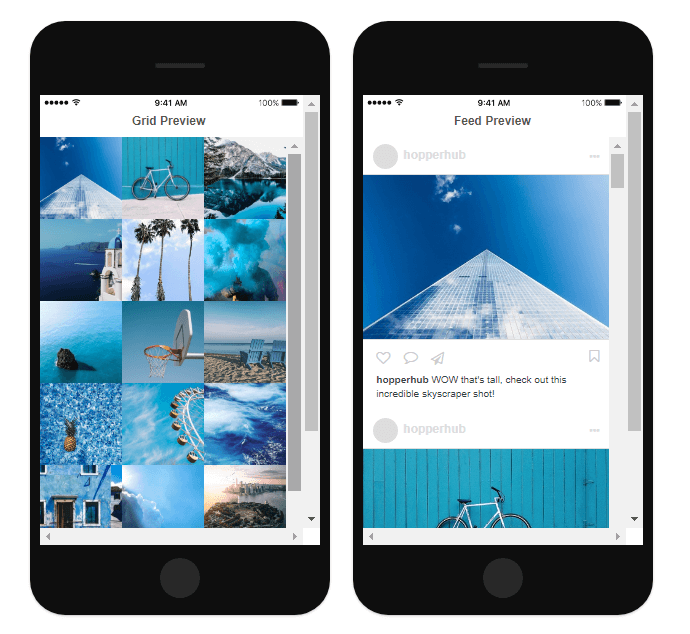 #4 Mosaic Tile Effect
A very cool and powerful strategy many popular Instagram accounts use is a mosaic tile effect on their Instagram feed.
What do I mean? Well you may or may not have come across this before, but a mosaic tiled feed, is when a piece of content is cut (literally) into upto 9 different squares, the user then uploads them onto their Instagram feed, to create a larger image that can be seen when viewing the whole feed. Check our how fashion designer Sabyasachi uses the mosaic tile effect on his Instagram account to showcase his latest designs.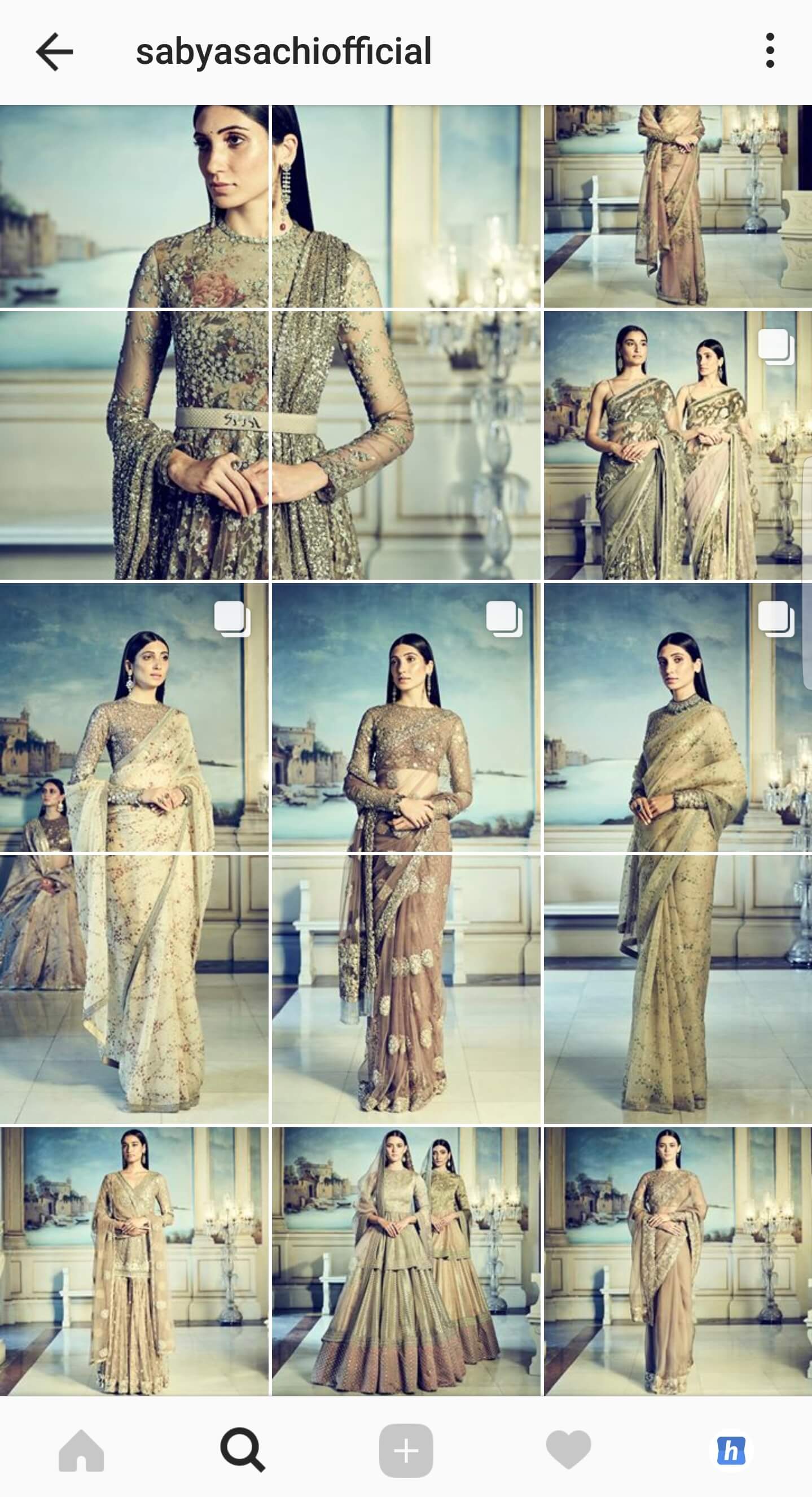 A mosaic tile effect adds another layer of creativity to your Instagram account, and could help you stand out from other Instagrammers in the same niche as you. Previously this tactic had its disadvantages as, users scrolling through their news feed will only see a portion of a bigger image, however with the introduction of Instagram Gallery posts, you can add the whole image as a second gallery item in the post, so news feed scrollers don't miss out! However in order for this to work you'll need to utilise a grid preview and scheduling tool, in order to avoid any awkward mistakes.
Schedule your Instagram posts.
Fully automated posts. No phone required.
#5 The Shop Front Dynamic
Our final and perhaps most valuable tip when planning an Instagram feed; we like to call it the Shop Front Dynamic. If you're an influencer a brand or a business, having quality followers that are interested in what you have to offer is very important, a general rule I would say it is better to have 200 high quality followers that are engaged with your Instagram account, rather than 2000 passive followers that rarely interact with you. You may be wondering how your feed can affect or influence the quality of your followers, and this is where 'The Shop Front Dynamic' comes into play.
As part of our Ultimate Instagram Marketing course, we developed an in-depth curriculum to teach and share knowledge on Instagram Marketing, as part the curriculum we developed many frameworks, methods and theories, to help users increase their followers on Instagram, improve their engagement rates and create amazing Instagram feeds. The Shop Front Dynamic is a theory designed to change a users perspective on how they perceive and portray their Instagram account.
Essentially The Shop Front Dynamic promotes the idea of viewing your Instagram profile as a shop front.
What do we mean by shop front?
Allow me to introduce an analogy…
Imagine a shopping mall filled with hundreds of different retail stores, restaurants, cafes and all sorts. As a visitor to the mall, the only idea you have of what each store has to offer is from what you can see from the store window, or shop front. Through this you might see the latest offers from the store, the merchandise they have to offer and generally the flavour and vibe of the store. Your perception of the shop front is perhaps your main influence into deciding whether you will enter the store or not.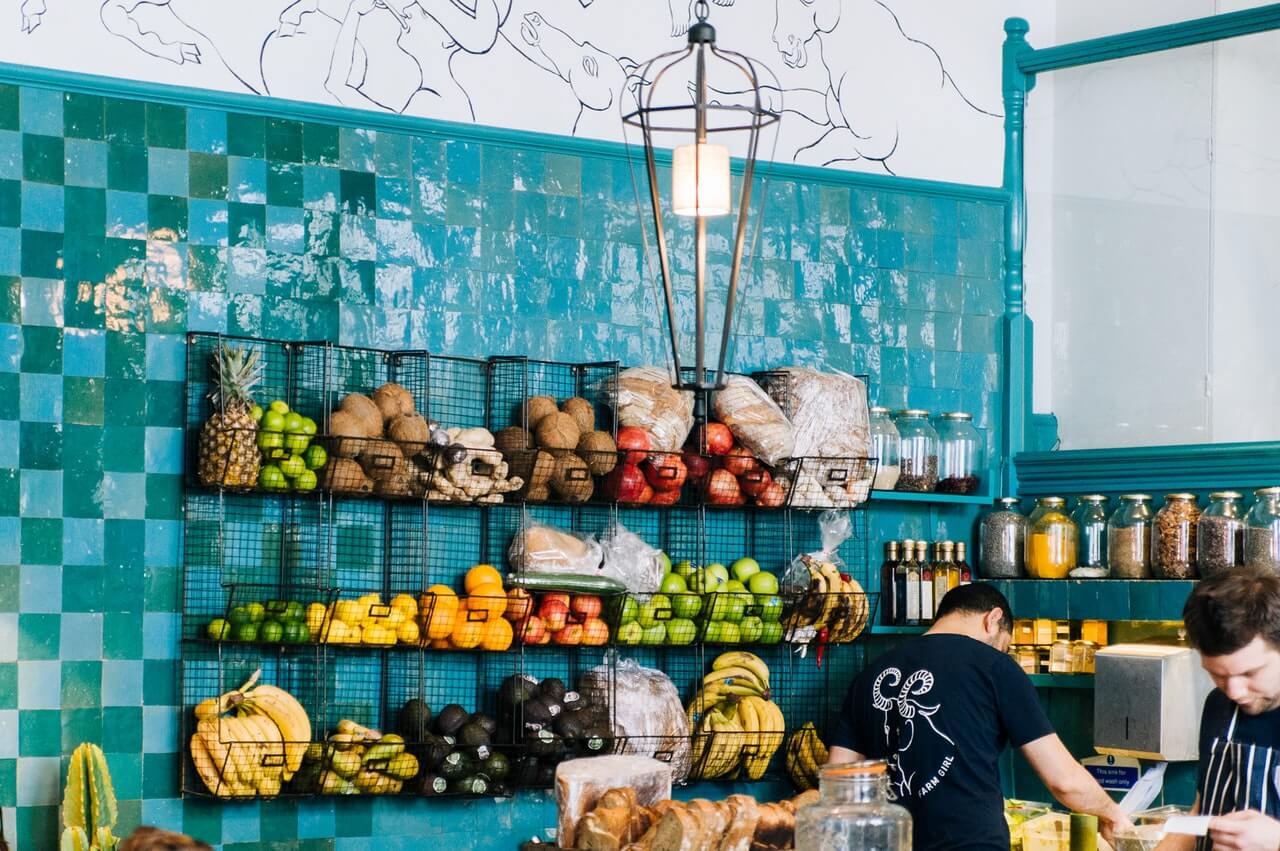 Now as a parable to this, think of the shopping mall as Instagram, the shopping mall visitors as random users on Instagram, the store as your Instagram account, and the shop front as the first page of your profile. It's important for you to display what your Instagram account is about and what you have to offer. in the first page of your profile (your shop front), allowing passers by to decide if they wish to follow you or not.
There's four parts of your profile you must consider when building your shop front:
Name – The only bold section of your bio, this will stand out most.
Bio – Think of it as the 10 seconds you have to tell someone about yourself
Link – Supplements your bio, and offers visitors a chance to find out more information
First 9 Posts – First impression is the last impressions, and many users will judge your content based on your nine most recent posts.
You should carefully decide on the content for the four parts above when planning an Instagram feed, taking in to consideration that you need to translate as much value and information across as you can, as well as capturing the attention of visitors to your profile and giving them a reason to stay.
That wraps up our five essential tips for planning your Instagram feed, be sure to incorporate all these tips into your Instagram feed planning to ensure you have the best feed in your network!
The Ultimate Instagram Course
Learn how to build a relevant & engaged following. Create better content & leverage Instagram for your business.
Register Now
Free for Hopper HQ customers • Updated October 2017