Here's how to you can get your best nine 2017 Instagram posts into a nifty little collage
The year has almost reached its end, we're in the final stretch and countdown has begun to the new years, but before you sign off for the year we have something special to help you finish off your social calendar with a little bang! Instagram recently released their 2017 Year In Review, and we have a way to review your year with your best nine 2017.
Now the end of the end of the year usually marks the perfect time to look back at the past 12 months and reflect on the highs and lows of the year, and most of us love a good wander down memory lane, that's why we have got the perfect memory for you!
Introducing the Top Nine 2017 , powered by Hopper HQ, a nifty tool designed to create a collage of your best nine 2017 Instagram posts. A great way to gather the best nine 2017 highlights from your Instagram, to share with your followers or even just for your retrospective wonder.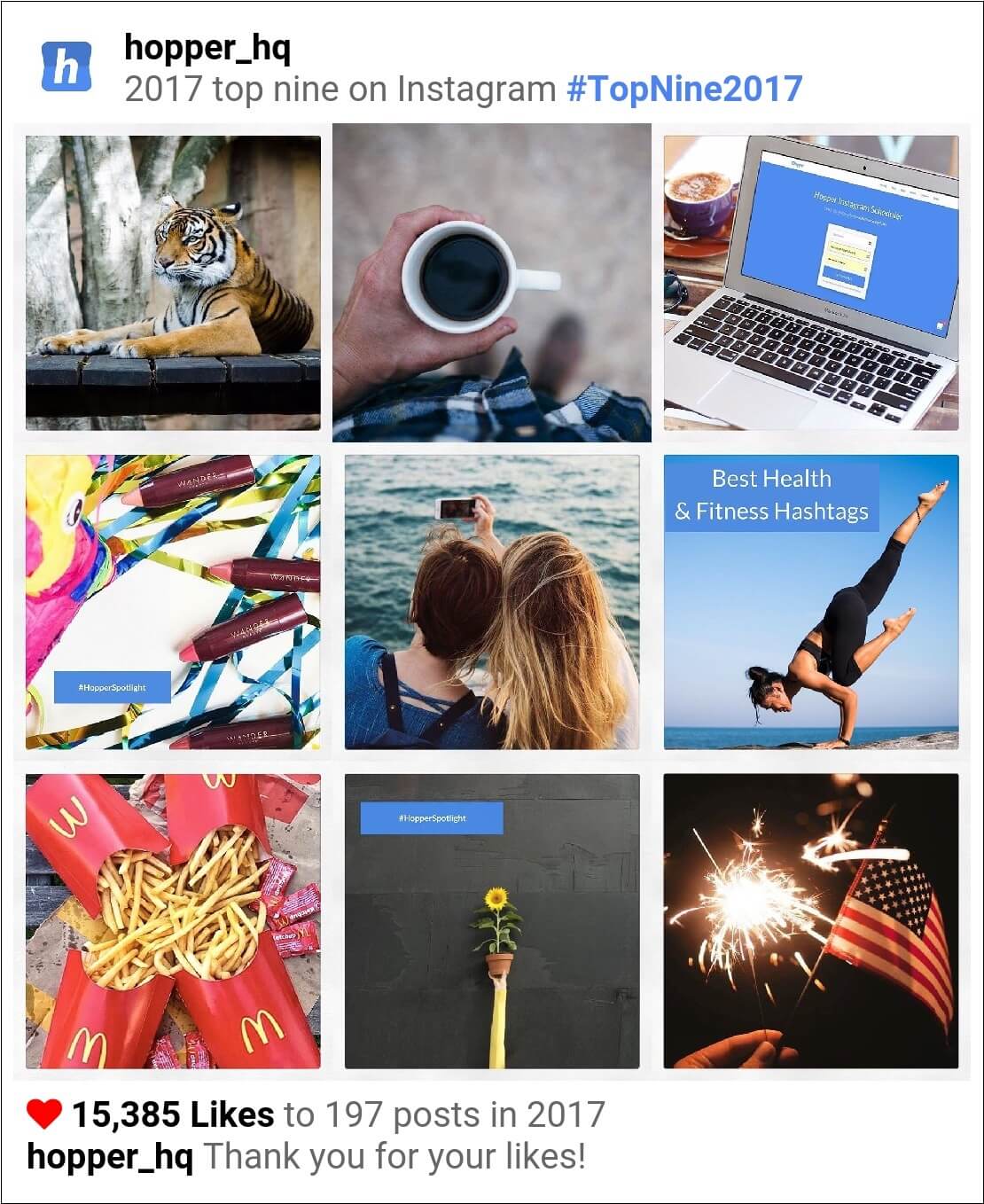 To get your best nine 2017 Instagram posts all you have to do is head over to topnine2017.com  search for your Instagram account and download your best nine 2017 collage. You can share it via Twitter, Facebook & even schedule to your Instagram account, don't forget the official hashtag #TopNine2017
Top Nine 2017 is free and will work with both private and public Instagram accounts, and its fully approved by Instagram.
And Voila! There you have it, that's you can get your best nine Instagram posts for 2017, a great way to collect your memories of the year and share them with your friends & followers. Also the perfect most awesome last post for your Instagram feed!