Introducing Marie-Therese from Fenix Media. Initially a photographer, Marie-Therese and her partner Ewa Thorsell have expanded and created Fenix Media.
Fenix Media focusses in design and web production, they offer to take care of your entire web presence. From web development, design, layout, content, operation and domain management to search engine optimisation, further development and social media. The full package!
As well as this, Marie-Therese founded Photogenique Academy, a professional photography business specialising in professional portraits and branding.
We had a lovely honest chat about her businesses, the importance of social media and good content creation.
Introducing Marie-Therese…
I'm Marie-Therese and I have a media bureau called Fenix Media. It's a company that helps other companies with their Instagram, Facebook and LinkedIn.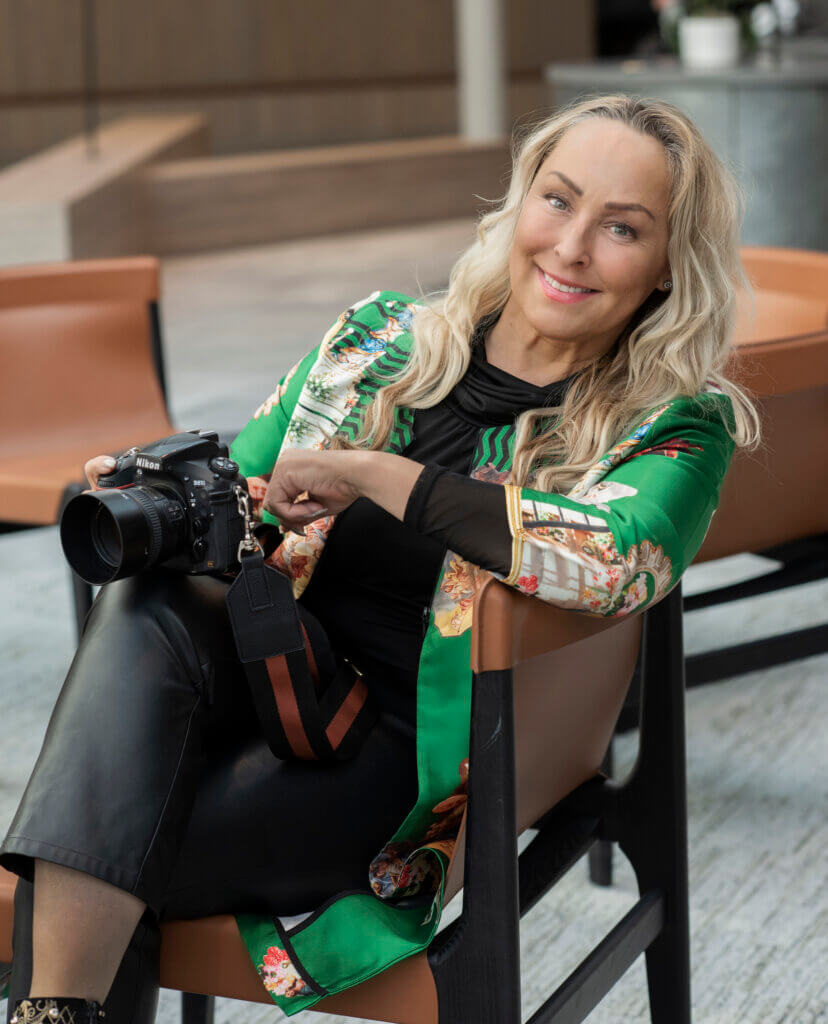 How did you decide to create Fenix Media?
Well, I'm a photographer and two years ago my clients didn't use my photos on social media as they were supposed to use them. And they said: oh, I don't know. I don't know what to write. I don't know how to do this!
Thus, I found out that it's better for us to take care of their social media as I can take the picture and then schedule it on Hopper HQ.
And then me and my clients have open communication, whilst I schedule for the month ahead. And if they want something unique, they can schedule it themselves – but often they don't do that. They are so happy that we, Fenix Media, do everything.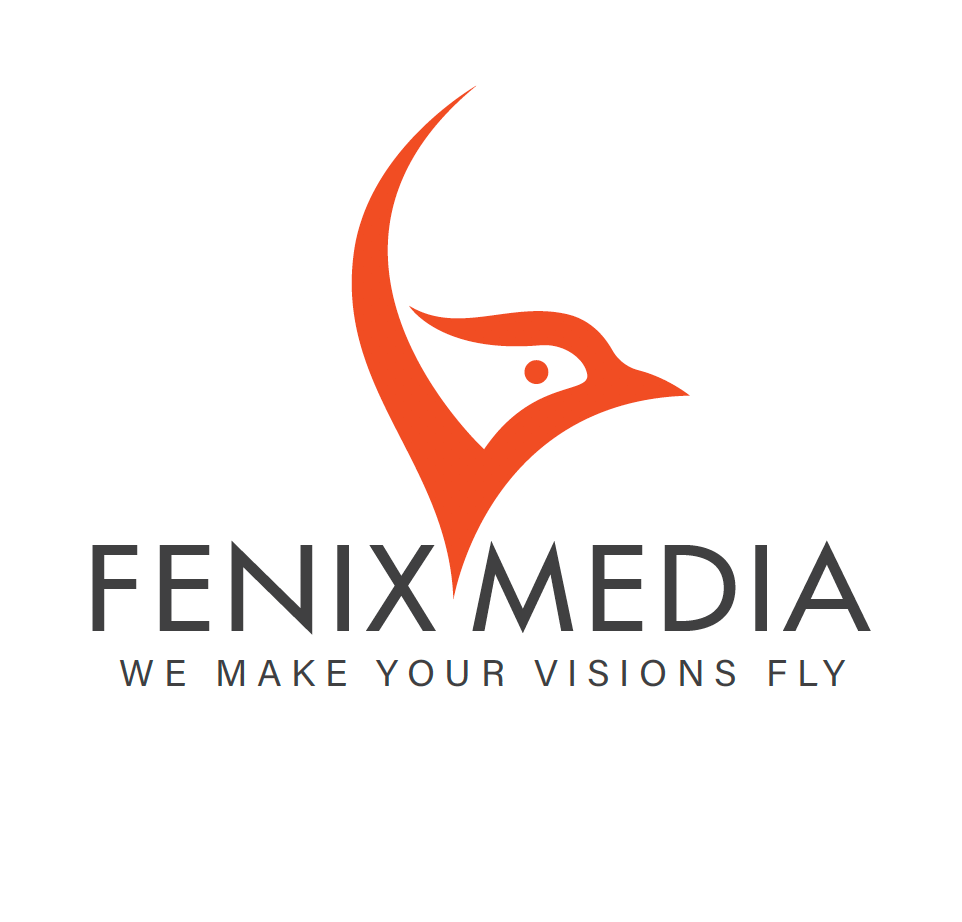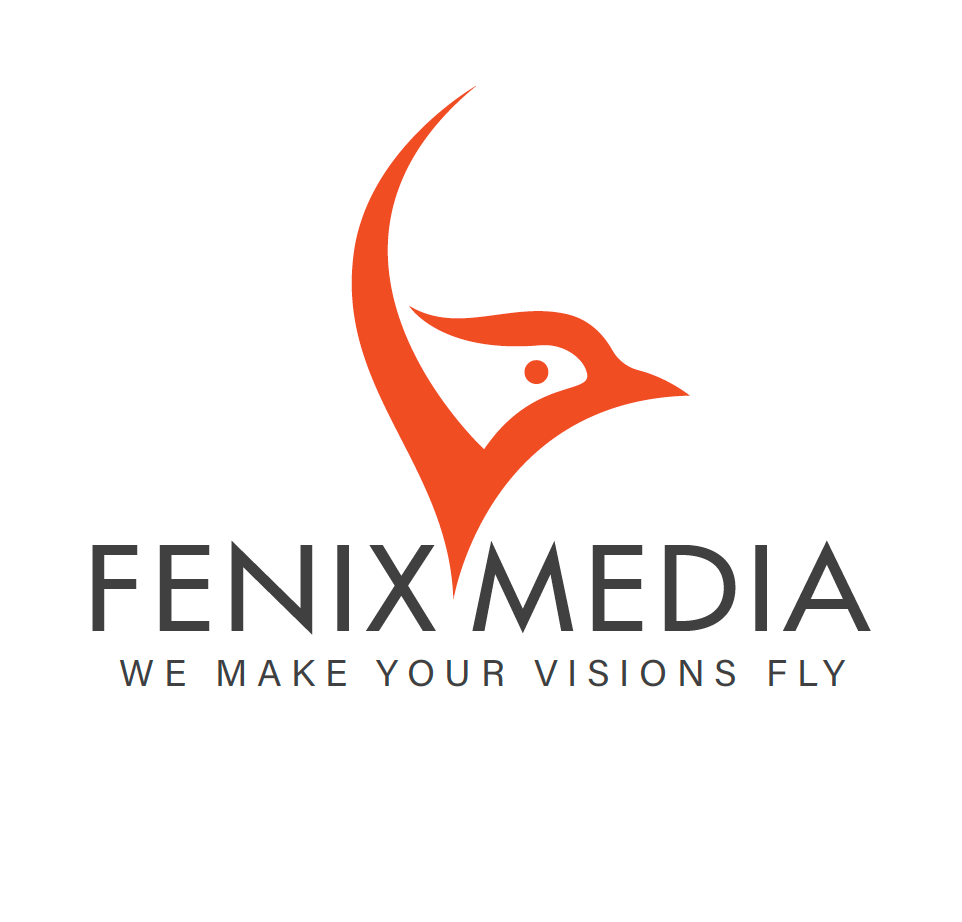 Is Fenix Media completely solo or do you have a team around you?
We are two people – myself and Ewa. We're working together now and we want to continue growing our business together.
We have been doing social media management for one year. I've been a photographer from the beginning. I have my accounts and my colleague, Ewa, has her accounts. However, now we like to take a more cooperative approach around each account. Ewa writes the texts and I make the pictures and the graphic.
Ewa's the communication side of things and likes to write and I don't!
How did you meet Ewa?
We have known each other for a long time living in Sigtuna in Sweden. Both of us live in Sigtuna. Sigtuna is near Stockholm Arlanda Airport and is one of Sweden's oldest towns. It is very beautiful.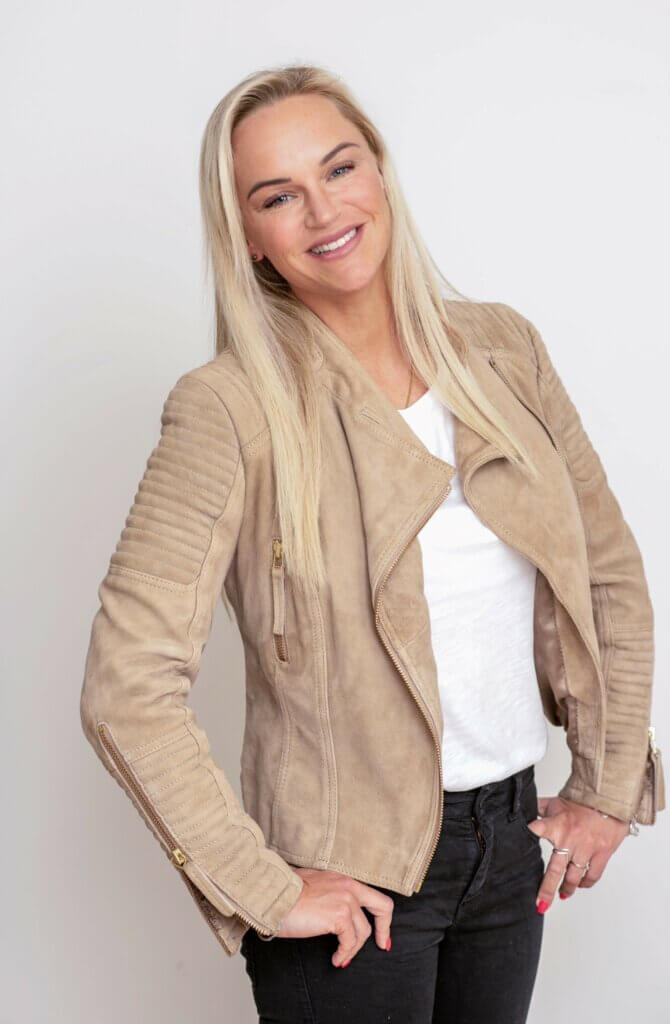 Are most of Fenix Media's clients Swedish?
Yes, they are mainly in the city of Sigtuna and some others in Stockholm.
What does Fenix Media offer clients in regards to social media management?
It's different per client. We have companies where we help them a little bit and we have other companies like @activkonsult_sigtuna – a consulting agency – where we do everything.
I think it's so funny for my clients, such as @activkonsult_sigtuna, to see what comes up on their Instagram everyday. Although, it's not optimal because I do think it should be a cooperation between the client and me. And I think they should do something also because it can get a little impersonal.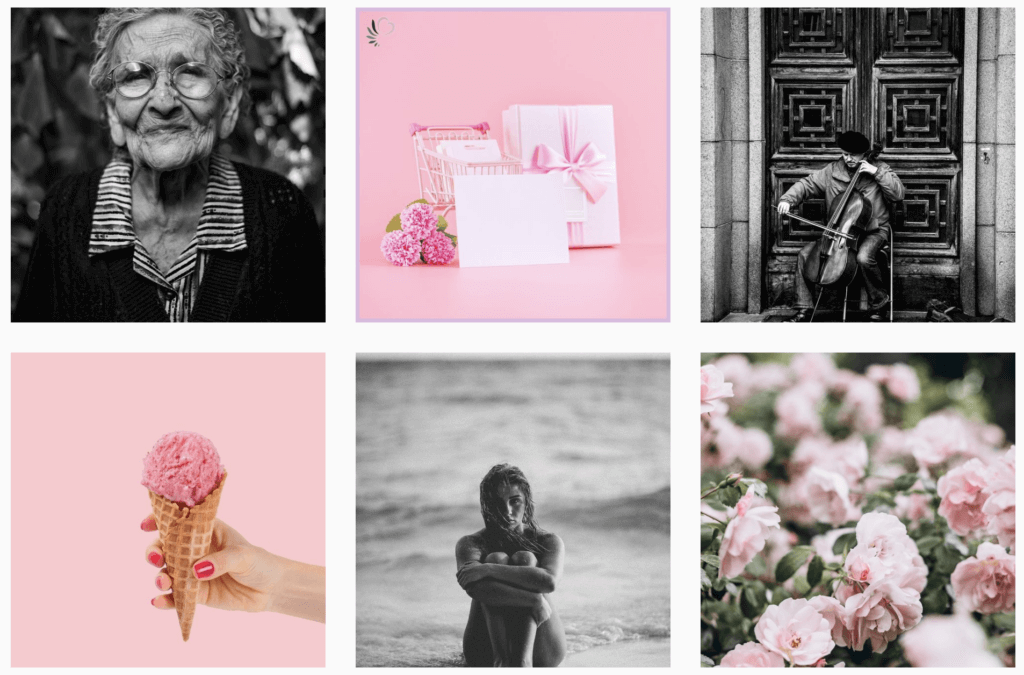 What other accounts does Fenix Media have?
We have an account called @vasamamma – a private midwife clinic. I think it's a lovely account, especially because the client doesn't interact too much. Meaning, that I can do what I like, and make a nice grid with nice photos. However, when I go up and take pictures at @vasamamma, I have to tell them what clothes to wear, because if they don't, I may have to change the colour of the clothes manually afterwards so I don't destroy my grid.
We also have a scaffolding client, @safeconab, which is nice because I can take nice pictures of the guys working. I am going to start working harder on this account, because the account can be so beautiful. And everyone else in the construction business tend to not be aesthetically focused accounts. I enjoy going in and fixing this. Our clients can count on that. I hope I get more clients like that.
We work with graphics as well. We have some clients who own restaurants and things like that, and we make the menus for them for example. I'm not graphic-educated, but now I work so much in Canva I think I'm good enough!
Why did you choose Hopper HQ for Fenix Media?
We like Hopper HQ. We think it's very, very good to post through Hopper HQ as we have a lot of clients, you know, house brokers and magazines, etc. So we have maybe 10 different kinds of accounts, which is made easier by Hopper HQ.
I haven't seen any other programme that is similar to your system. I tried Buffer and Hootsuite but it was complicated. I looked at them both, but I think it's too complicated for me.
Also, we're not doing much analysing either – and that's bad. We should be better at that. This year, we are just getting things started. And then, moving forward with our accounts we will do more analysing and make it more professional.
What do you think the key is to high quality content creation?
I think consistency throughout. You have to avoid bad pictures and you have to hold your colour in the feed for it not to get messy.
For example, with @fenixmedia, I recently decided how I would like the Instagram to look! This is because it can get messy with the customer's pictures and they have their colours and we have our colours. And so, I decided to make the grid a grey theme, and have each picture with a grey background.
Check out our Instagram page where you can see our aesthetic and what we're doing at Fenix Media! We have grey, empty squares here and there, to ensure it doesn't get messy.
I was actually inspired by the Netflix series Dark and they have a lovely Instagram (@darknetflix). And I thought: what a nice feeling with this clean account, and the ongoing and building puzzle with everything fitting together – I don't have the patience to do that. So, I skipped the puzzle, also because when it's not in place, I think it's messy.
What photo editing tool do you use?
Photoshop in past years, but more recently Canva.
You know, in Canva, you can take the background off in one second. If I do that in Photoshop, I have to sit for one hour to do it. Canva is amazing.
Another app is Picsart. It's good because you can change the colour of things in Picsart very easily. I have lots of photo apps because obviously you can do some things you can do very much faster in your phone than in your computer in Photoshop.
How important do you think social media is for businesses like in 2021?
There is no alternative. Where else are you going? Show yourself? And say, hello! Here I am! There is no other place.
I think before it was Facebook, but now more and more I feel like Instagram is number one. It's quicker and people have little time.
What tips would you give to other people starting out on social media?
I think the most important thing when you're working with social media is that you have to have a plan. And that's why companies themselves, they don't have the time and they don't have the knowledge and they don't make a plan. So we, as social media managers, plan for them.
For example, we had a @photogeniqueacademy event yesterday. We were doing a photoshoot for a businesswoman. And for the first time, in my own company, I did it by the book. I worked in Notion and I wrote down everything: time, date, what kind of picture. Everything is planned in advance. So, before and during the event we had a social media manager that was taking videos and we sorted it into stories and feed posts, when and where we should publish it. And now I'm working with the result and publishing the results – which is exciting.
And if I didn't do that, it is impossible! Because when I am in an event, my event, and I am taking pictures and then, you know, time runs and I can't really do all the social media myself. And make it successful with hashtags, usertags, captions and story script.
I think it's fantastic nowadays to run the Instagram account for my clients because I take new pictures for the website, new portraits each quarter. At that time, I also take pictures that I can use on Instagram. It's perfect because I have a plan when I go out to take the pictures, I know what I need. I go out, take pictures and then make their social accounts, it's really easy for me.
So it will be very, very problematic if you don't plan. Planning is one of the things you have to do. My advice: make a plan.
What is your favourite Hopper HQ feature?
I think it's just so easy to click and make decisions about where everything goes. It's easy to duplicate posts, it's easy to click the picture to edit. I like it. And also I like the way you can edit and write on the picture.
Another thing is that I can take 50 pictures and upload them at one time. And then afterwards I choose where and how they publish.
It's so easy. I can't think of any other way to do this better.