I had the pleasure of speaking with Sophie Greenwood, Founder and Creative Director of Season Communications, about her company, the past year, social media and Hopper HQ.
Season Communications make positive changes through standout branding, solid strategy and compelling communications that cut through the noise. They are dedicated to nurturing authentic brands at every stage of their journey. They pride themselves in not being an agency or consultancy, rather, they work as an extension of the businesses they partner with.
What became very apparent from the get-go is Sophie's passion to make a difference in other companies. Sophie speaks fondly of her client's businesses and her cohesive and rounded approach to Public Relations is clear.
Be sure to check out her website and socials! Instagram, Facebook and Twitter
Introducing Sophie Greenwood…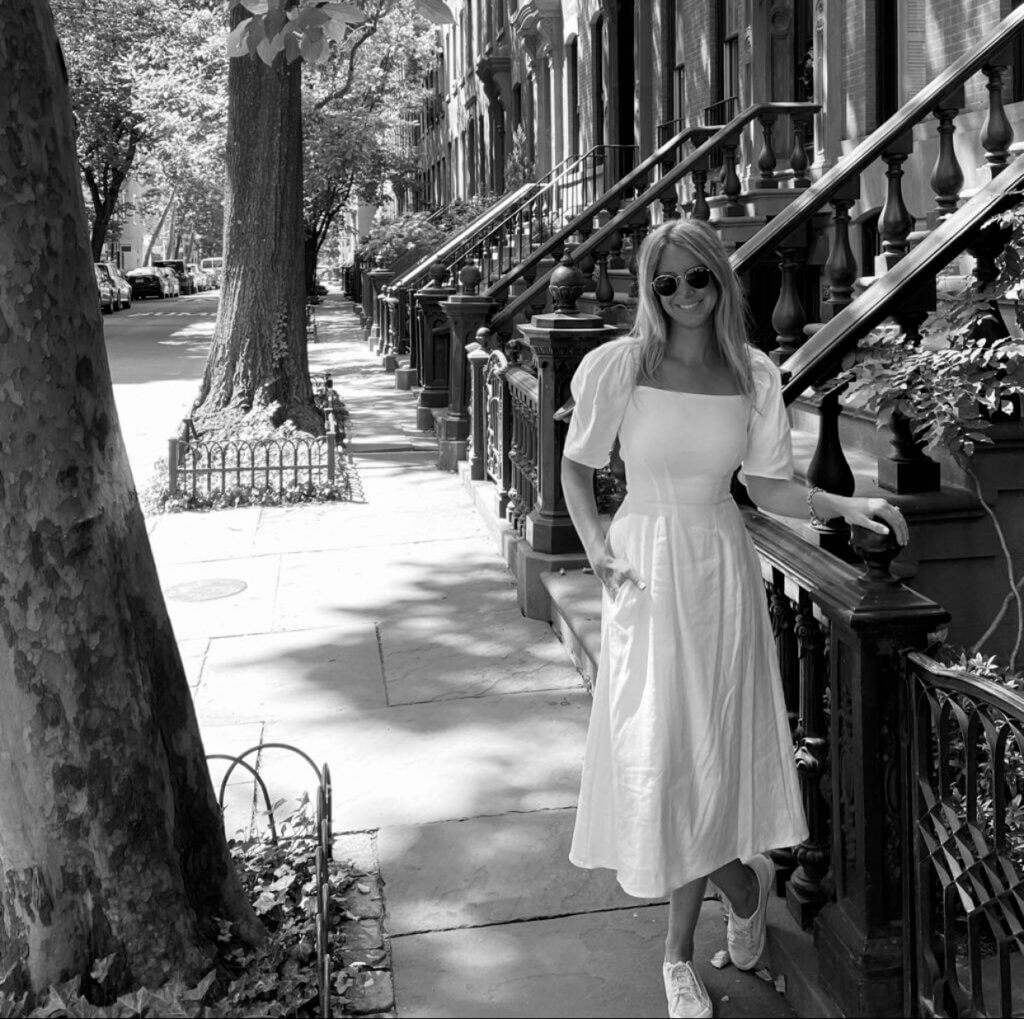 Sophie Greenwood has over 15 years of experience as a multidisciplinary creative, with work spanning design, copywriting as well as fresh, strategic PR and marketing strategies, all in order to scale businesses.
Her and her company, Season Communications, nurture brands at every stage of their journey. Season positions itself as not an agency, or consultancy but instead as an extension of their partnering businesses from small independents through to established brands, tailoring services to meet and exceed their unique needs and goals.
What is Season in your own words?
Thank you for that introduction! As I always say, we don't operate like an agency because we really do become part of the team with the companies we partner with. Every business requires entirely different approaches and levels of service, whether that be to build the right foundations, re-energise or gain clarity.
I started Season because it's safe to say I'm fairly obsessed with building brands! Branding is the most valuable asset any business has and when it's done well, it's extraordinarily powerful. I've always loved writing and telling stories. When I was little, I used to memorise adverts, create magazines, radio shows – I always have to be doing something creative so it was only when I felt I'd gained enough industry experience having been privileged to work with all sorts of brands around the world, that I took a leap of faith and started my own company. At Season, we offer the full shebang, from brand strategy to design, PR and comms management that's truly thoughtful and executed in a way to attract our clients' dream customers. It's come full circle for me because a brand is intrinsically linked to storytelling; we drill down into how it can make people feel and get to the core of who those people so they connect.
You know, none of us are here to just buy into goods and services. We're all buying into stories and experiences that spark new ways of feeling so when we work with businesses, we reiterate that the brand is so much more than just their logo, website, social feed, e-signature, brand book or name and that their PR also isn't just column inches. Their brand is all encompassing. It's the intangible feelings that pull it all together with how you're consistently carrying the brand across every platform, including how you sign off your emails and answer the phone!
What's your process with taking on a new client?
First and foremost, we go through a very thorough brand strategy process. This always delves into the nitty-gritty and uncovers everything from their ideal target audiences, the pinch points of the business, what they really want to be pushing, dream partnerships and so much more to understand the direction we ought to be going in both strategically and creatively. Everything has to connect across all touchpoints of communication to instil a level of consumer trust, so in all the work we do, we're continually joining the dots.
Once we have a robust strategy in place, which always uncovers so much more than previously considered, we get cracking on next steps. Businesses come to Season for a number of reasons, think of us like a pick 'n' mix stand for brands! If we're creating a logo or developing their social for example, we would at this stage start creating mood boards to develop possible creative routes or if it's copywriting, we'd begin with first drafts to start carving out tone of voice routes. No matter what, it's fundamentally looking at what's going to really shift the needle for that brand and help construct their audience perceptions. Writing and creative when they collide in the right way, can touch so many people and make them form an opinion. Together, they're so powerful. We can inform people, we can be more transparent and make it all the more fun too.
How has this past year been for you?
We were a team of five at the beginning of 2020 and then had some part time help during the first few months and now we're back to a strong, nimble team of four. I was living in New York at the time of everything shutting down overnight and there was a real sense of, "well I can't afford any PR or marketing right now" and so despite their integral importance to any business, they were amongst the first things to be considered in new varying capacities during those first few months.
I was fortunate in that all of our clients said they wanted to keep Season on but the ways in which how, naturally changed. We came up with fresh pivot strategies because there really wasn't a better time to be adopting a growth mindset. It was incredible to witness the power of community and thinking of new ways to be adding even more value. That was more important to me than anything else – being there to support and help as much as possible. We are all one, nothing exists in isolation and brands are like us. We're all living, breathing organisms that continually evolve and adapt and we need each other for growth. It disrupted modern society in a way none of us had ever experienced before and with that, there was a real sense of all being 'in it together' and we worked tirelessly day in, day out to ensure every business we worked with remained buoyant with continual positive impacts to their bottom line – everything they feel, we feel too.
I thrive on identifying and creating opportunities for brands and taking them far beyond where they had expected they could go and it's all possible, which we've realised even through a global pandemic! I've always dreamt big and with every brand we work with, give them as much love as if they were my own and know with the right creative, copy and seamless consumer experience, the sky really is the limit. You just have to trust in the journey and plan to get there.
What are consumers looking for from companies and their social media presence?
Authenticity really drawers people in. That sense of belonging. There's a strong feeling that people are getting a little tired now of the overly manufactured, super perfect feeds. We all just want and crave some real content. You know, no matter how big that business is, who's behind it? How have they got there? And why do they love what they are doing so much, in order to build this business in the first place. If I asked you what brand you always look at on social, it's probably one that has hooked you because of their written, relatable word, so great copy that achieves this is definitely up there in terms of what people are looking for as well as more behind the scenes content to show who and what's behind the brand.
In 2021, I can appreciate it's pretty intimidating to launch on Instagram. It's so polished. Every client we work with we very much like to tap into their unique story, so that we can convey their product or service (I hate using this word, I feel like it's so overused) in the most 'authentic' way. The brands you see doing this well, connect with consumers on an honest, shared sense of belonging level. I keep coming back to this because it comes down to value-aligned consumerism. We're unlearning old ways of marketing and rewriting the script that's finally true to ourselves. Consumers are too savvy for anything else. 2020 definitely helped with stripping everything back.
When we're curating content, we look at filters such as whether or not we're making people laugh, connecting on an emotional level, sharing a great piece of advice or recommendation. If it's not one of these filters which we agree with the client, then you have to ask, what are we doing? We're in a transitional time still at the moment but successful brands of the future will certainly all be providing opportunities for enhanced connection.
It also depends of course which platform we're working on. Video content is booming. TikTok for example is much less profile and vanity centric than Instagram. It's much more content centric and the barrier to entry is a lot lower too. With a one minute video in front of you – do you like it or not? It's a lot easier to start creating short form video and if it's great content, it doesn't matter how many followers you have, if it connects with people, it connects. It's very egalitarian in that sense which is so nice and refreshing.

Before you schedule with Hopper HQ, how do you create your social media content?
First and foremost, depending on the platform, it all again still comes back to telling stories. Coming at copywriting from a social perspective is really interesting for me through captions and increasingly for some brands we work with, meme creation. When strong creative and copy collide, it's magic and definitely the (not so) secret weapon for businesses to grow!
As humans we are very much visual beings, 90% of what we absorb is visual and so we will always think about the design with Instagram as the foundational platform given how the content is laid out in grid format. It's the best place to start and easy for the client to understand the overall proposed look and feel as of course, all other platforms are in a scroll format. We will also sometimes slightly adapt the copy to go with each one in order to convey a different tone where necessary.
There's also a fine line that we're always careful with when creating content for a brand, in that it's not too product or service heavy. We're wanting to instill that sense of belonging and community, but it's better to lead a horse to water and win a customer over in their heart and then the sale follows rather than trying to always insert the product or service. Millennials and Gen-Z especially don't want to be marketed to. If I think about who I follow, if I already buy your product, why would I follow you? You'd have to really be adding something to my day. Nobody wants to see pictures of pure product or constantly be told what services you provide. They follow to be inspired, to laugh, to feel emotion so this is where we come in. That's the kind of content that moves the needle most in terms of seeing upswings of followers and engagement.
With all platforms though, you just have to adjust for your target audience. Thinking what does my audience care about? How can I get this message across for people who need to know? There are so many touch points these days with social media it can be like the wild west to connect to your consumers, but it's really all in crafting the right strategy from the get-go.
Most used Hopper HQ feature?
For me, using the Hopper HQ analytics! It's always so great to be able to go in and at any given time to see the data, especially on such an easy-to-digest analytics platform.
I'm really data-driven and a bit of a geek at heart. I do love a bit of data. It's very helpful for us to be able to say to clients that this is the difference that we've made to your business each month and how we're on track with meeting and exceeding targets.
Why do you use Hopper HQ for your scheduling?
I've worked with so many scheduling programmes, and sing your guys praises to high heaven, recommending Hopper HQ to all Season clients. They all love it too! I've had the fairly tedious task over the years of trying and testing just about every social media management platform out there and so when I discovered Hopper HQ, it stood out head and shoulders above the rest.
It's so intuitive, no matter what level you're coming into social management at, Hopper HQ has the ability to hold your hand along the way and really make the process an enjoyable one. Visually, Hopper HQ is very appealing. You've made it easy to see what's going on over multiple accounts or at a glance for any platform, as well as viewing historical posts too.
Also, Hopper HQ having the flexibility to add the first comment, it's not something that a lot of platforms do. I am a great advocate of not putting hashtags in captions and often think, you've crafted a really beautiful caption, why would you want to make it messy by just putting loads of hashtags in it? I've never understood that. I would always recommend putting hashtags in the first comment, and then after a couple of weeks if you don't want them there anymore, you can just delete them, because chances are that hashtag is probably so far down the pecking order that your post won't be found anyway, unless of course it's very niche! You can always have your hero hashtag in the caption. That, as well as allowing multiple tags and a quick location finder. And just being able to push content through very easily into the different platforms.
As soon as I discovered Hopper HQ I was very easily converted. All in all, it's great and I'll always be here championing it all the way – it's vital to delivering the very best work we can at Season for clients who work with us for social. Thank you!