It was an absolute pleasure to finally get to chat with Anne Buttar, winner of the 2017 Hopper HQ Instagrammy for Social Media Marketer of the year, about all things social media and how changes to Facebook could affect small businesses.
Dedicated to helping brands navigate the rabbit hole of public relations, marketing and social media, Anne and her co-founder (and husband) Glen, have a combined work experience of over 25 years. With the recent changes to Facebook and Instagram, Wonderland are now helping small to medium businesses in New Zealand and beyond, navigate the rapidly changing social media marketing landscape.
Working with Anne over the last couple of years has been an absolute dream, so I was eager to finally pick her brain about why SMEs shouldn't be afraid of social media marketing and what her secret sauce is to killing it on the 'gram!
Anne, for those who don't know you already, please introduce yourself…
I'm one half of Wonderland Firm PR & Social Media, the business I run with my husband. I'm also an American romance author who now lives in Wellington, New Zealand.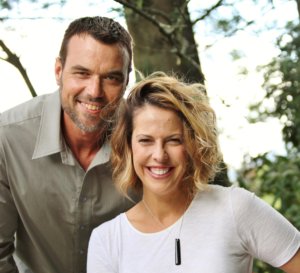 Could you tell us a fun fact about yourself and Wonderland Firm?
Fun fact about me: I was one of 4 people who provided clapping as extra percussion  for a song on Michael Jackson's 'Invincible' album. I also worked for Jason Alexander for a number of years – he played George Costanza on Seinfeld.
Fun fact about my business: It started in my living room in LA, years ago, but it took me moving to Wellington NZ, and partnering with my husband Glen, for us to get Wonderland up and running.
What a claim to fame! So, how long have you been on Instagram and in your opinion, why should more brands be adding it to their own marketing mix?
I posted my first Instagram picture on November 4th 2011 and since then I've watched this amazing network ebb and flow.
Brands should add Instagram (IG) into their overall marketing plan because it adds a visual and very interactive element to the mix – not to mention, most folks find it easier to deal with than Facebook these days.
With IG also working with Shopify for added shopping features, it has the potential to put smaller businesses, without a lot of reach or in not-so-populated parts of the world, on the social media map with brand awareness while also increasing sales.
I think Instagram is amazing when it's used as part of a larger strategy, definitely don't have all of your eggs in JUST the Instagram basket or JUST the Facebook basket. Diversify!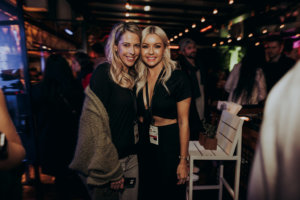 Businesses' relationship with social media has changed significantly, even in the last few months. With Facebook re-prioritising friends and families, where do you think this leaves businesses? How should small to medium businesses prepare themselves for the change?
With everything we've seen with Facebook's privacy issues I think it's a great time for all of us to adapt! Change isn't pretty – it's uncomfortable and it's unknown, but guess what? If you want to market and rep your business on Facebook, then you've got to look at your strategy and tighten it up.
I think SMEs need to either devote time or fill a role where this is a priority to social media or hire third parties to do this for them. If I've learned anything myself, I see our roles changing as social media strategists. The addition of stories and groups requires more time and energy, if you want to do it right.
Small to medium business are at the heart of Wonderland Firm – what would your advice be to SMEs that can't afford a social media manager and what are your top tips to success on social media? Are there any essentials you'd recommend for their tool kit?
Schedule your posts, with a platform like HopperHQ, and get a strategy together – this is a collaborative process, so it's all hands on deck when you're an SME. Plan, prepare and be patient.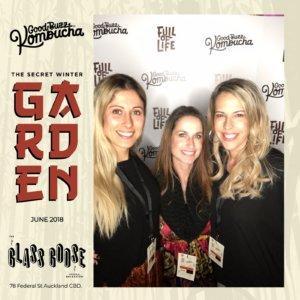 What would you say to small businesses and brands that don't feel their product or service lends itself to Instagram, but are eager to join the community?
Why not try, just think out of the box? If it's an industry where people struggle with content, like law offices or construction, get an intern or someone who can take behind the scenes pics and share.
Run some tests with the audience and your content, and maybe look into an engagement tool to help you target even more specifically, with an aim to drive traffic to your site.
I tell people to look for the humour, the funny to share – we all need a laugh these days, don't we? Last resort, if you try and try and feel like your posts are just hitting nothing, try another platform. There ain't no shame in that game 😉
As Instagram push new features to make e-commerce even easier on the platform, do you think having a strong Instagram shopfront has become more important than a beautiful website, or should they be considered equally weighted?
Equal for sure! One thing I learned long ago is that a social network can disappear, so keep up a website or blog because you JUST NEVER KNOW. I'm not saying that Facebook nor IG are ever going away, but with this year's events it has made our offices pause and look at our back up strategy as a Plan B (and does anyone remember Friendster?).
Keep your site or blog updated and keep it a part of your overarching plan.
If you're in Wellington, New Zealand be sure to check out Wonderland Firm's upcoming 'How to Become a Social Influencer' workshop taking place on the 14th July. There are limited spaces left and you can find more information over on their Facebook Page.