From Scandinavian blondes and minimalistic feeds to vintage lovers and boho vibes, Instagram has become the home of creativity and fashion lovers. More and more bloggers have been flocking to the platform to share their lifestyle and outfits of the day, making us all want to live in a permanent Clarendon filter.
But there is much more than this behind an intriguing feed; and here is where we come into play. Sit back and take notes – our top tips will make your Instagram grow instantly!
1. Create your own style
Long gone are the days where we simply used Instagram to upload a snap of our food or that shameless Saturday night selfie. Instagram is not only a picture, and it must be viewed as a whole rather than lots of separate images. Whether it has warm tones or a dark look, a theme is essential to add character and personality to your feed. And keeping the same lighting, composition and editing approach across the images will ensure a beautiful and consistent visual content that will get you more followers. So pick the right style, stick to it, and make sure the colours of your breakfast match the ones of your outfit!
Below are some examples of great bloggers that will give you total Instagram feed envy.
@klemenswhite's feed sticks to dark and creamy tones. Pulling off both rock and sporty elements, the German blogger features only sophisticated and high-quality pictures.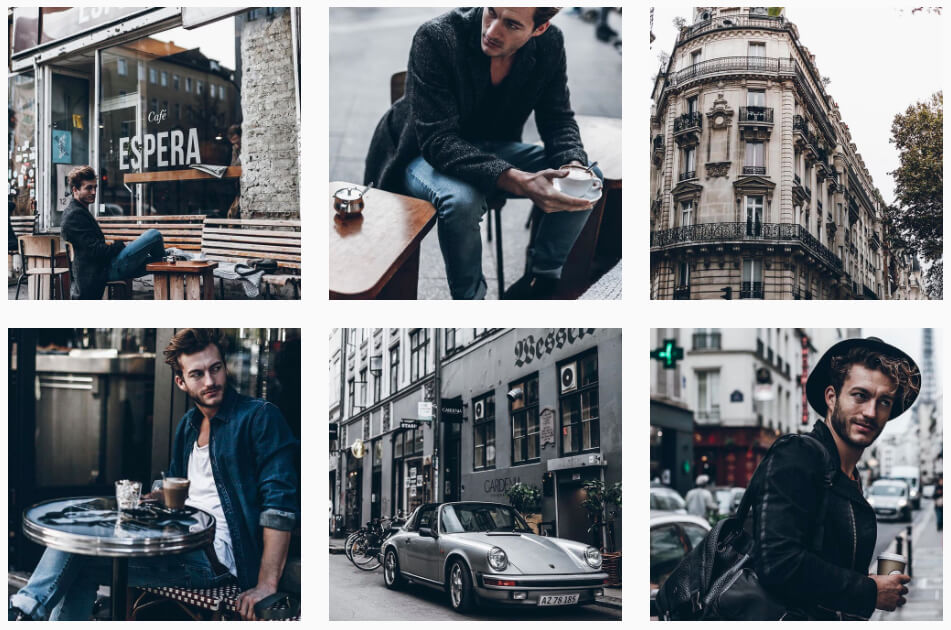 Minimal taken to the extreme – @figtny's style is one that certainly doesn't get ignored by Insta-maniacs. The monotone color palette of her feed balances fashion shots and a minimal urban look that never goes out of style.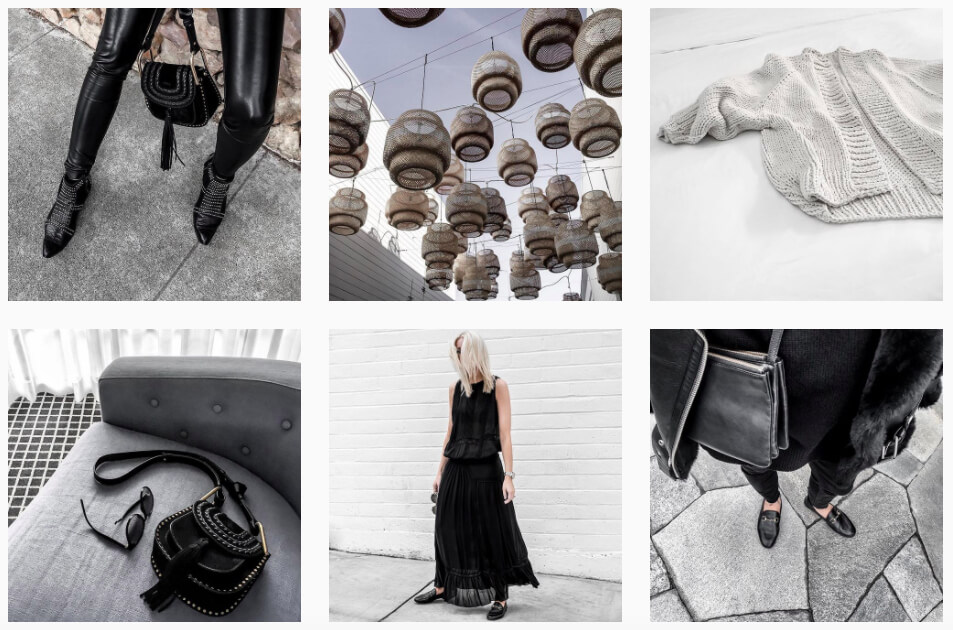 With her laid-back Cali look and a jet set life, the L-A based blogger @sincerelyjules takes the visual expression to another level. Her colourful, high-resolution shots have now captivated millions of followers.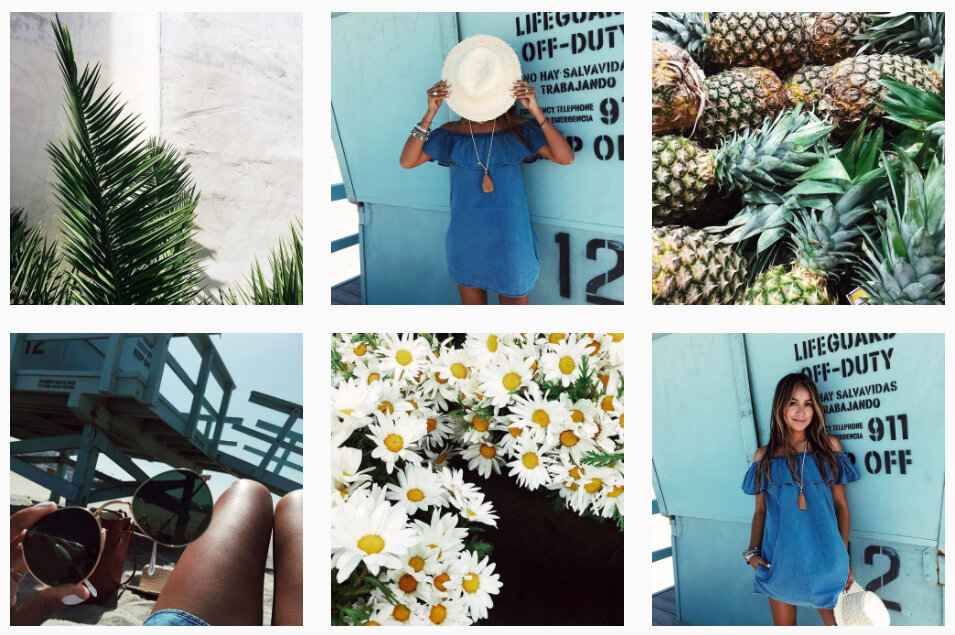 Bearing in mind it is the first thing people read when clicking your names, your Instagram bio is not less important. A short but interesting description of yourself is the good way to add a cheeky flavour to your page. Want to know more? Head over to our ultimate guide on How to Write Intriguingly Good Instagram Bios and you will not go wrong.
And don't forget your profile picture – tiny but powerful! Although it may look too small and insignificant, your avatar is what makes you more recognisable and easy to identify.
2. Post consistently: plan & schedule
Unless you already have a legion of a million fans willing to wait for your next picture, posting consistently is the key to grow your Instagram following. This doesn't mean you should be spamming your page with a post every two hours, but always try to keep a constant rhythm and get in a regular flow. Nothing can kill off any interest people have on your account more than irregular posting.
Helping you to create, plan, schedule and post to Instagram automatically, scheduling tools like Hopper enables you to keep a consistent content curation and make your followers happy. Understand the timings at which your target audience engages with the posts the most, and then post on your behalf.
According to Hubspot's infographic published in 2016, the best time to post on Instagram is any time on Monday or Thursday except between 3:00-4:00 pm. Some businesses have also seen better performance with posting at 2:00 am, 5:00 pm and Wednesdays at 7:00 pm. Test if these work with your audience!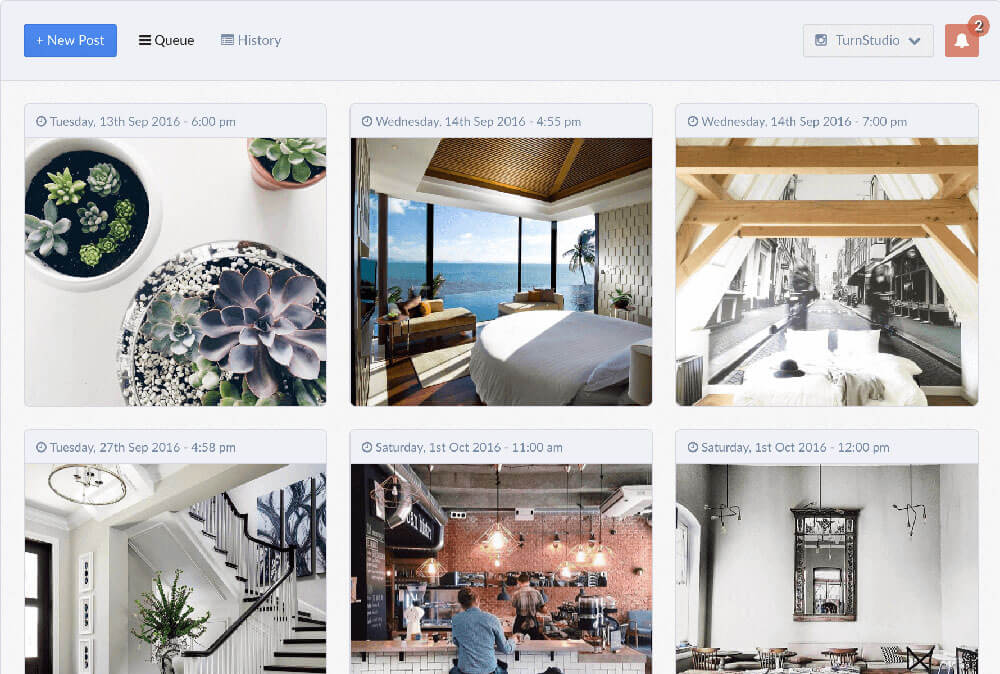 3. Be social
Likes and comments play a very important role on Instagram; your followers want to know that behind your photos there is a real person, and both interactions are imperative to develop relationships. Stay in touch with the latest trends on the Search and Explore tool and reach out to the community. Sharing giveaways and running contests will also encourage more fashion lovers to engage with you.
4. Use smart captions (and hashtags!)
A picture is said to be worth a thousand words, but add the right caption and your post is gold. Will your titles be short and catchy, or deep and poetic? This is the chance to show off your personality and attract your audience, so find your own style and give a voice to your photos!
Our main advice is to stick to a familiar length and cut out unnecessary words in order to keep it as entertaining as possible and easy to read. Crack a joke, ask a question to encourage interaction or add a call-to-action: as long as it is intriguing your followers, you're doing great.
Hashtags
You either love them or hate them, but if you love them you know that one isn't enough. Hashtags are indispensable to help you reach a wider audience, be strategic and pick them wisely!
Instagram allows up to 30 hashtags per post. You can add them through your caption by highlighting keywords as this will add an extra dimension to your post; but if you don't want to give the impression of a desperate spammy blogger, avoid overdoing it! The trick is to separate the hashtags from the rest of your caption and hide them beneath dots and line breaks in a second comment.
•
•
•
•
•
#fashion #instafashion #love #style #coffeenclothes amazing #outfit #blog #musthave #womenswear #menswear #fromwhereistand #girls #boys #currentlywearing #bohoway #communityfirst #igersuk #blogger #Ihavethisthingwithfloors #ootd
In this way your followers won't be distracted by a sea of ugly-looking hashtags as your comment will show up with only three dots instead of the whole block of text.
The most popular hashtags with a broad appeal (e.g. #Fashion) will give you fast results, although your photo will get soon lost in the archives; while most specific hashtags (e.g. #CurrentlyWearing) may take longer to be effective, but will help you connect with your niche and produce longer-term results. When in doubt, use both.
And if you don't want to miss any chance of showing off, stay tuned to the @Instagram account every Friday and remember to enter the Weekend Hashtag Project: a creative weekly challenge with a designated theme. Shoot your image or short video and simply post it on your page including the week's official hashtag; each Monday Instagram feature some of their favourite submissions on their channel, so you want ensure to produce really cool stuff!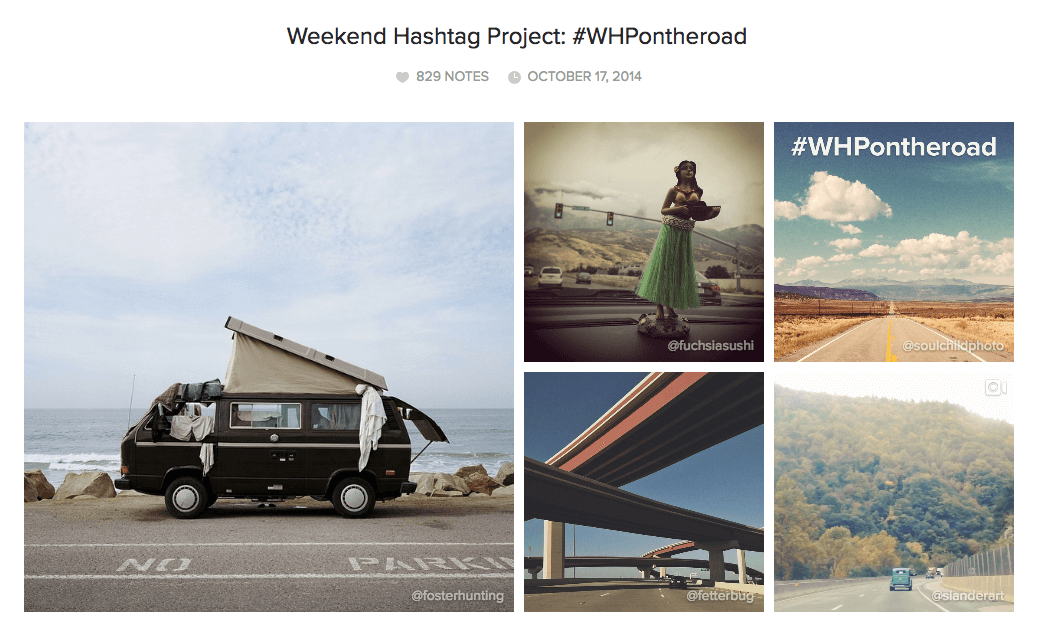 5. Instagram Stories
No need to introduce them – it came as shock when Instagram rolled out "Stories". Allowing you to post 24-hour ephemeral photos and videos, the amusing feature is a powerful new way to engage.
With Instagram Stories, you don't have to snap the perfect shot or worry about over posting. The self-destructing posts allow you to be more spontaneous and share goofy, off-the-cuff content that you won't normally post on your feed. What better excuse to show off your too-cool-not-to-share outfit when lacking an Insta-worthy picture !
However, in order to maximise engagement, try to upload quality content that is still fun and appealing. And follow a theme – this makes for a more captivating story that will make your followers want to see more.
Also, getting back to the importance of interacting, the more you connect with other Instagrammers the more chances you have to appear as one of their "suggested stories" and increase your visibility.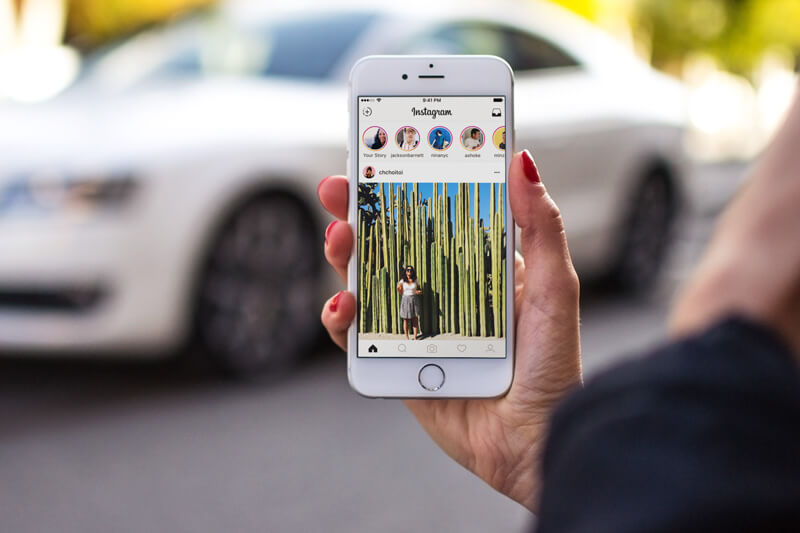 So there you have it, all our top tricks to skyrocket your channel, rack up thousands of double taps in a few minutes and make that cute #OOTD a hit among the fashion crowd!
Simple Post, Story + Reel Scheduling ✨
Visually plan your social content. Instagram, TikTok, Twitter, Facebook, LinkedIn + Pinterest