The Instagram Rich List is back for the third year running…
With Instagram continuing to grow, 2019 has seen the highest amount of money for paid Instagram posts to date.
In a recent statistic from Facebook, 83% of Instagram users say they discover new products and services on Instagram, so it's no wonder the influencer and sponsored post industry is still on the rise.
Just as we did in 2017 and 2018, Hopper HQ have produced the official:
Based on internal data, agency rate cards and public information, you can now find out just how much your favourite Instagram stars are earning for their #spon posts…
🤑 The Top 10 🤑
👥 140 million followers
💵 $1,266,000 per post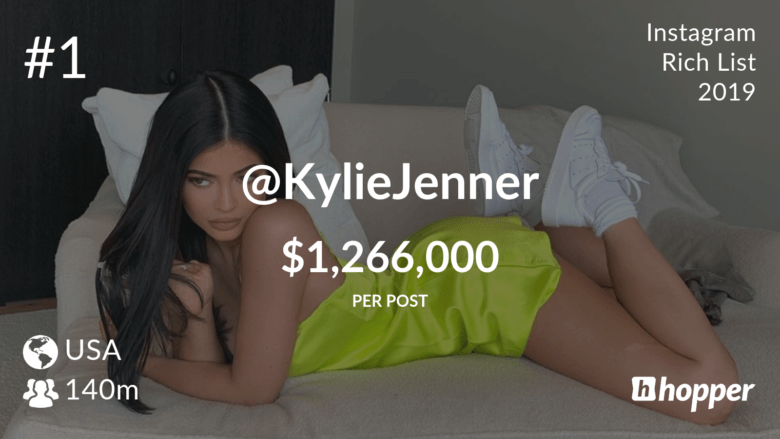 Kylie Jenner still tops the charts in 2019, having become the youngest self-made billionaire of all time this year according to Forbes.
👥 159 million followers
💵 $996,000 per post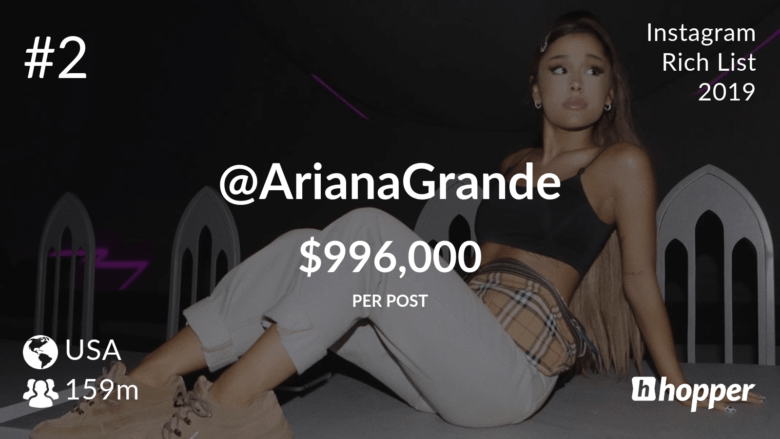 Ariana Grande has knocked Selena Gomez from second place since last year.
👥 173 million followers
💵 $975,000 per post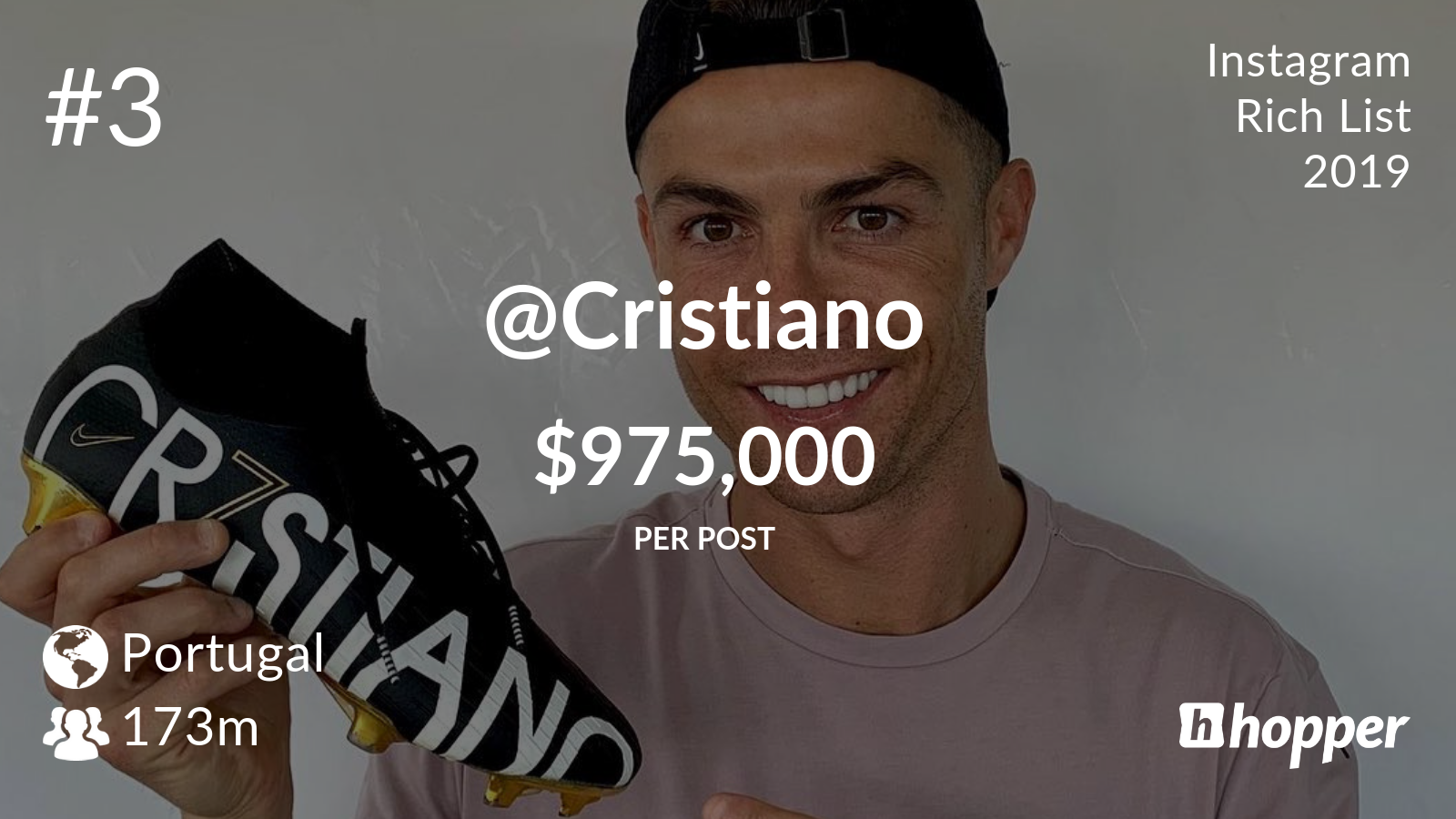 While Ronaldo remains the only man in the top 5 and only European in the top 10!
👥 143 million followers
💵 $910,000 per post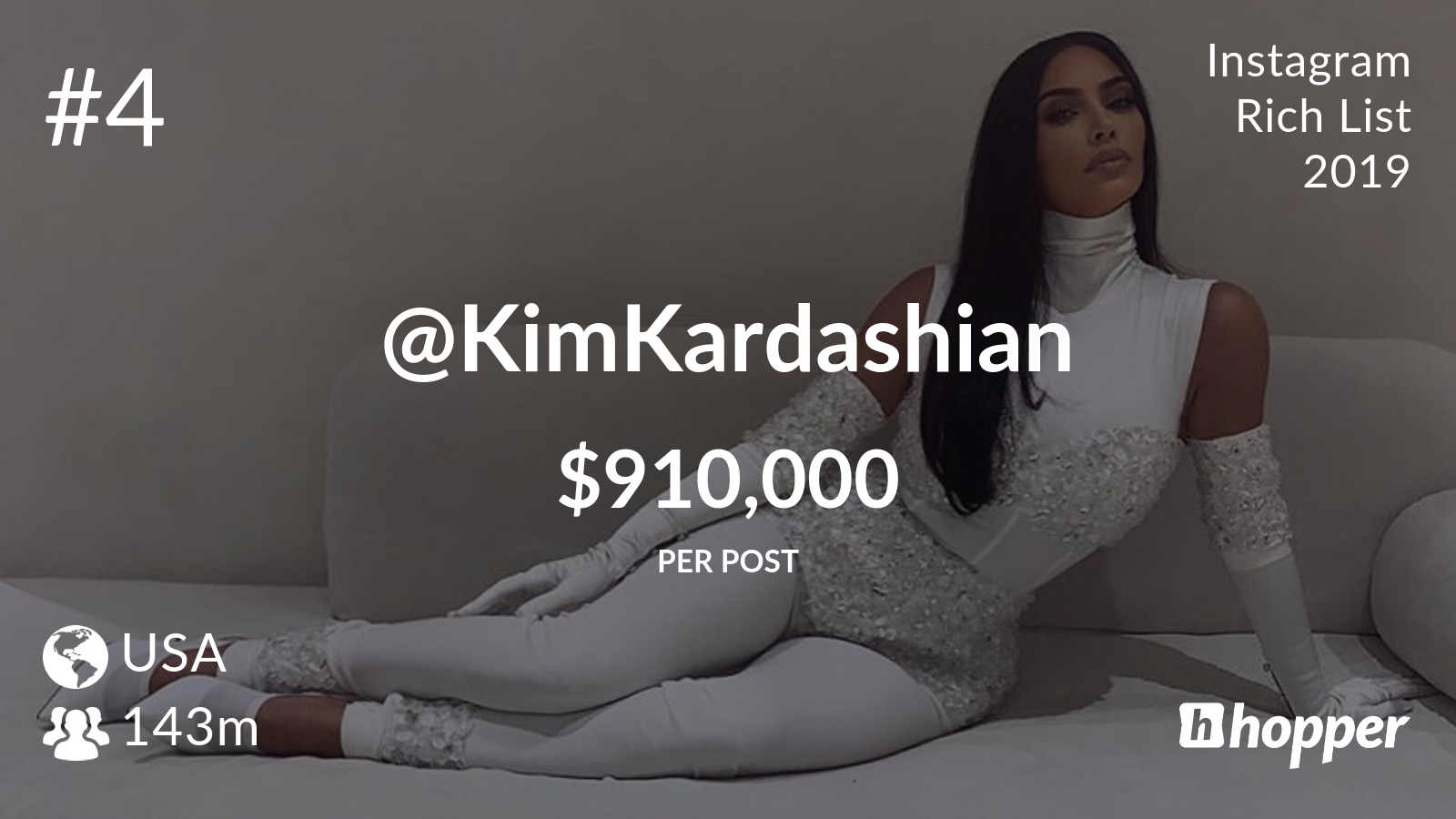 Kim Kardashian just keeps growing, having gained 40m more followers in the past year alone.
👥 153 million followers
💵 $886,000 per post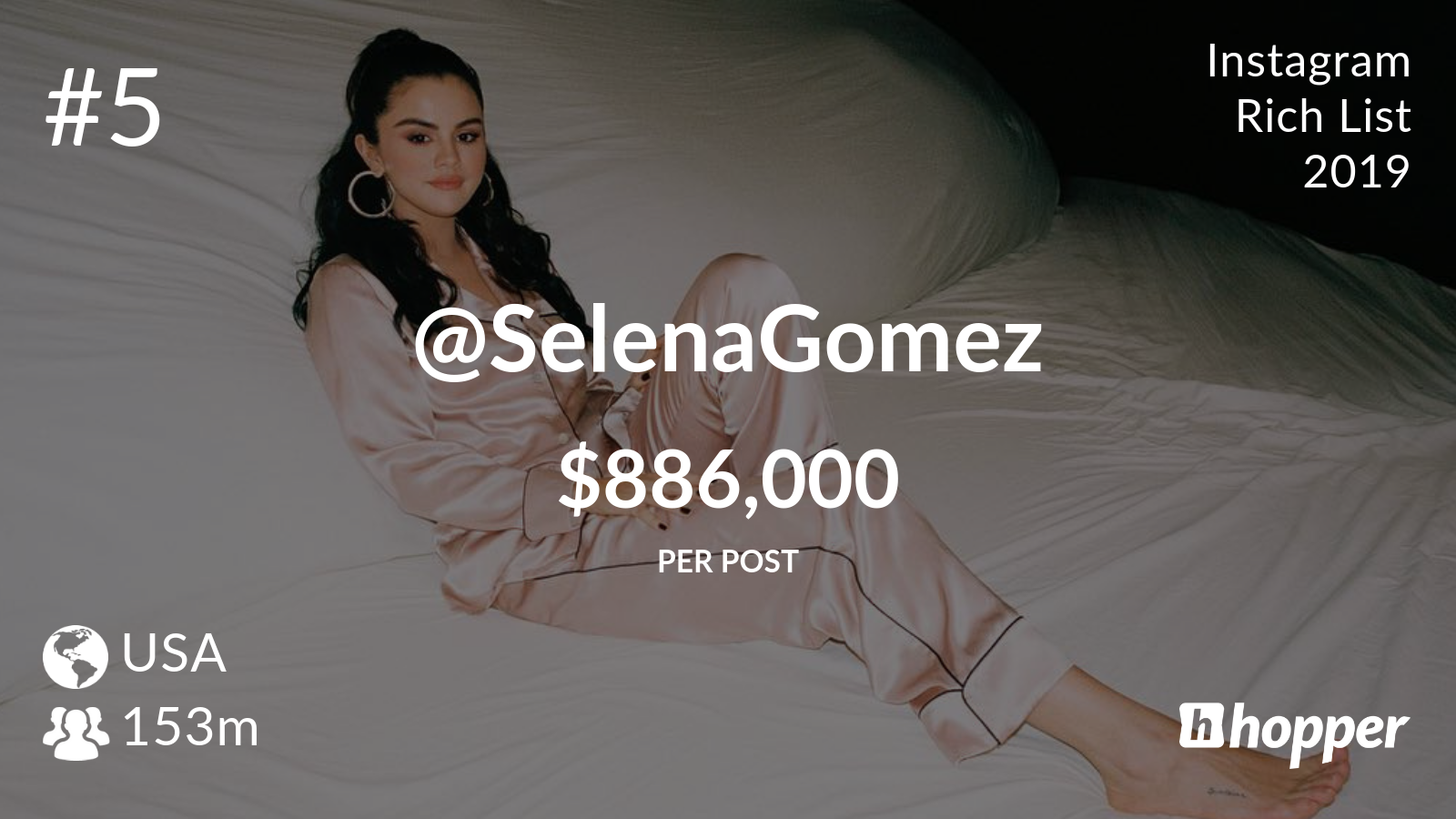 For a long time, Selena Gomez was the most followed celebrity on Instagram, and she topped the 2017 Instagram Rich List. However, with the rise of the Kardashians and other pop sensations, she's fallen 3 places since last year.
👥 148 million followers
💵 $882,000 per post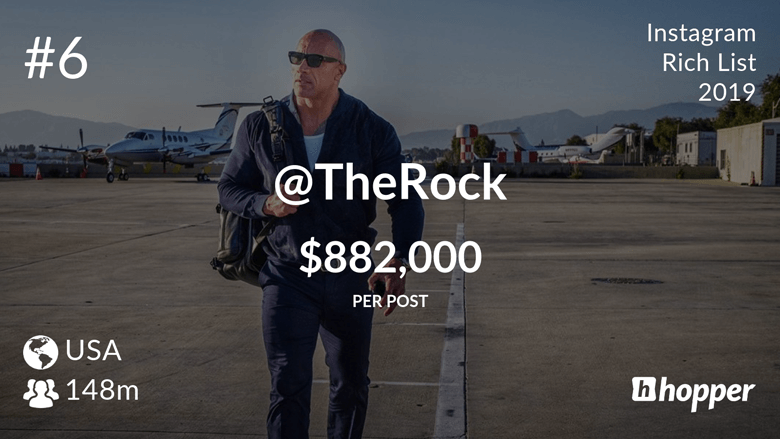 Keeping his place at #6, Dwayne Johnson is the only male actor in the top 10.
👥 129 million followers
💵 $785,000 per post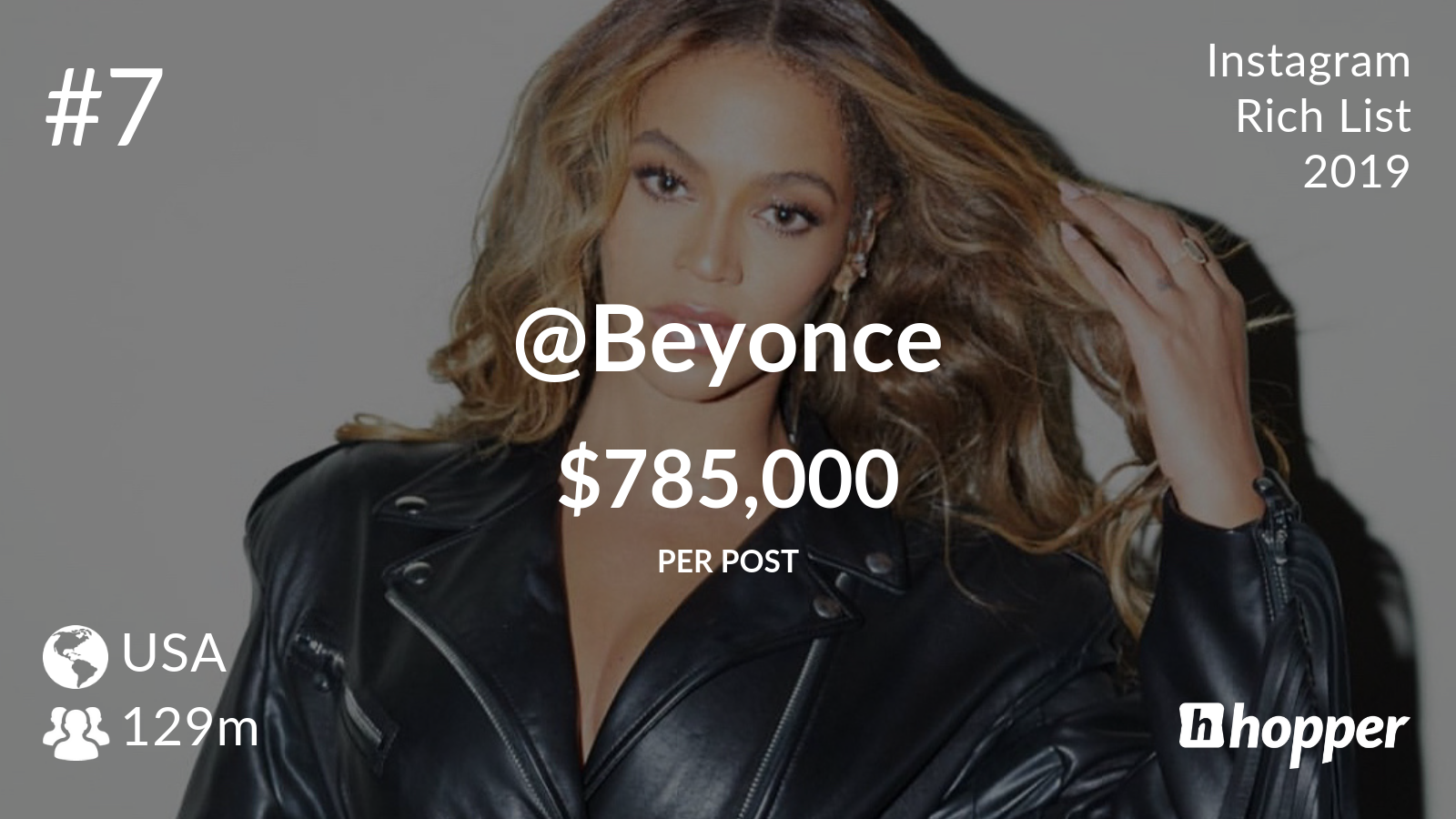 Beyonce has dropped 2 places since 2018 but is still firmly in the top 10.
👥 119 million followers
💵 $748,000 per post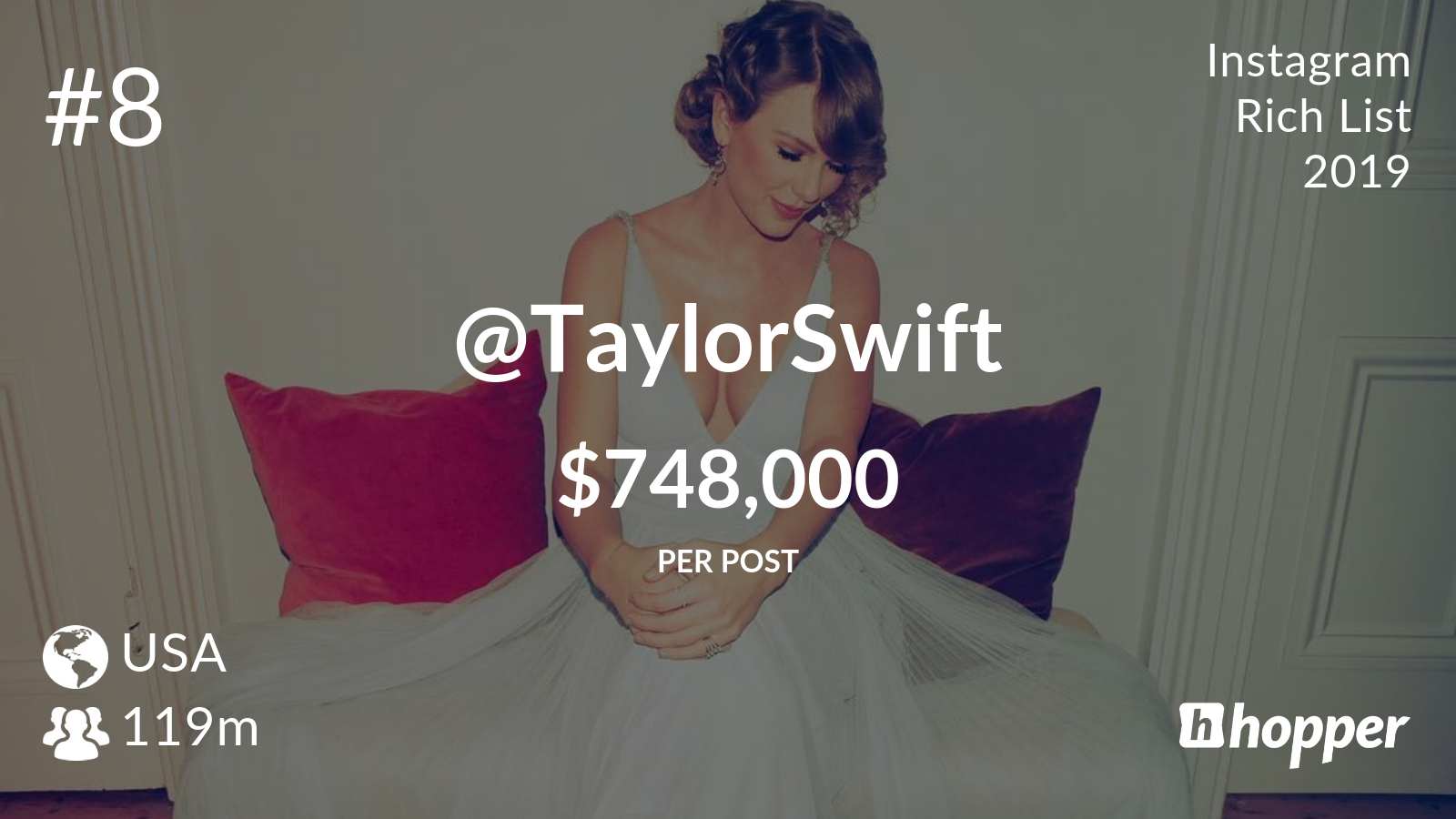 New to the Instagram Rich List this year, Taylor Swift joins the other queens of pop Ariana, Selena and Beyonce in the top 10.
👥 122 million followers
💵 $722,000 per post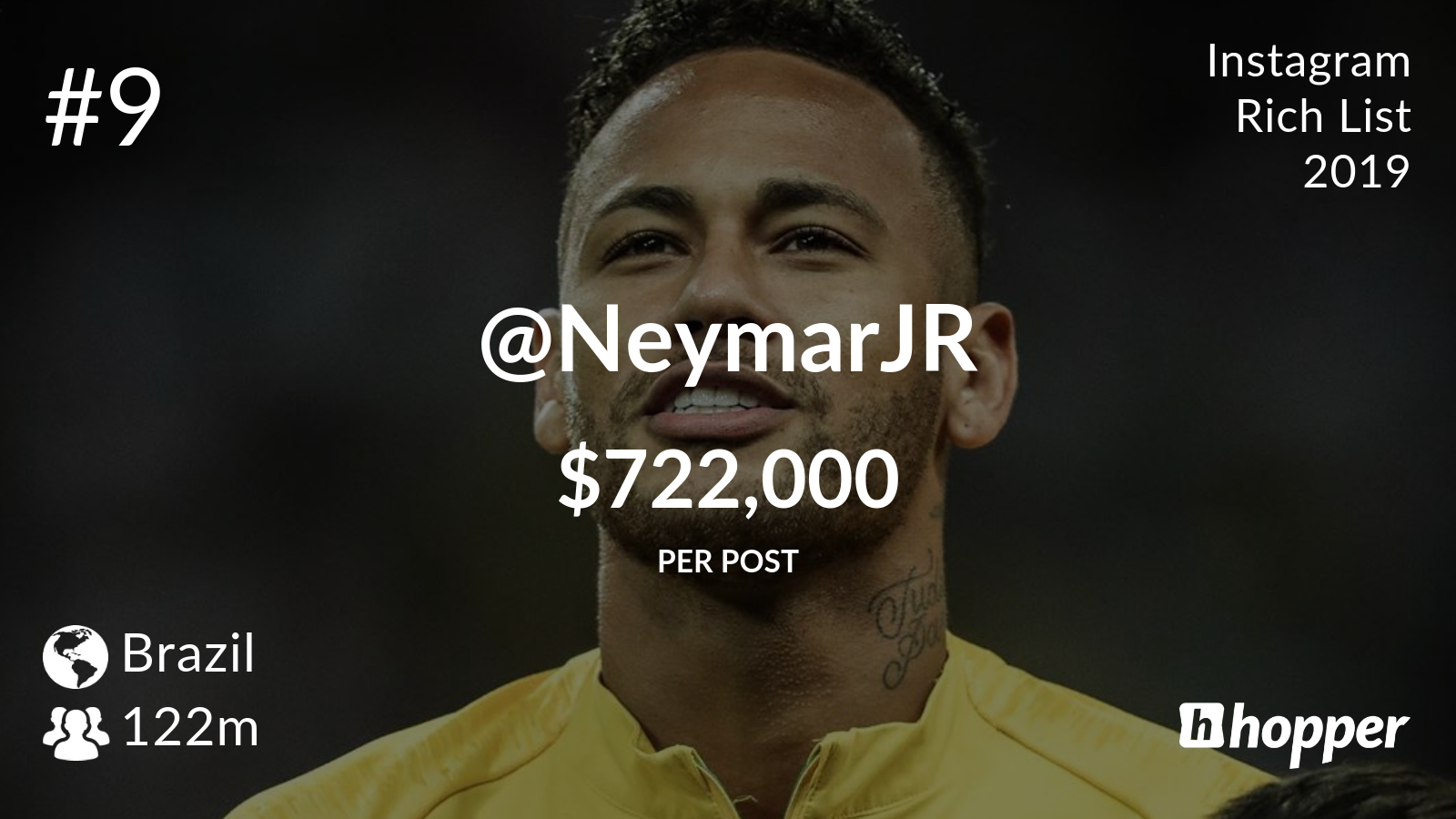 Neymar has slipped one spot but remains the only other sports star in the top 10 besides King Ronaldo.
👥 115 million followers
💵 $722,000 per post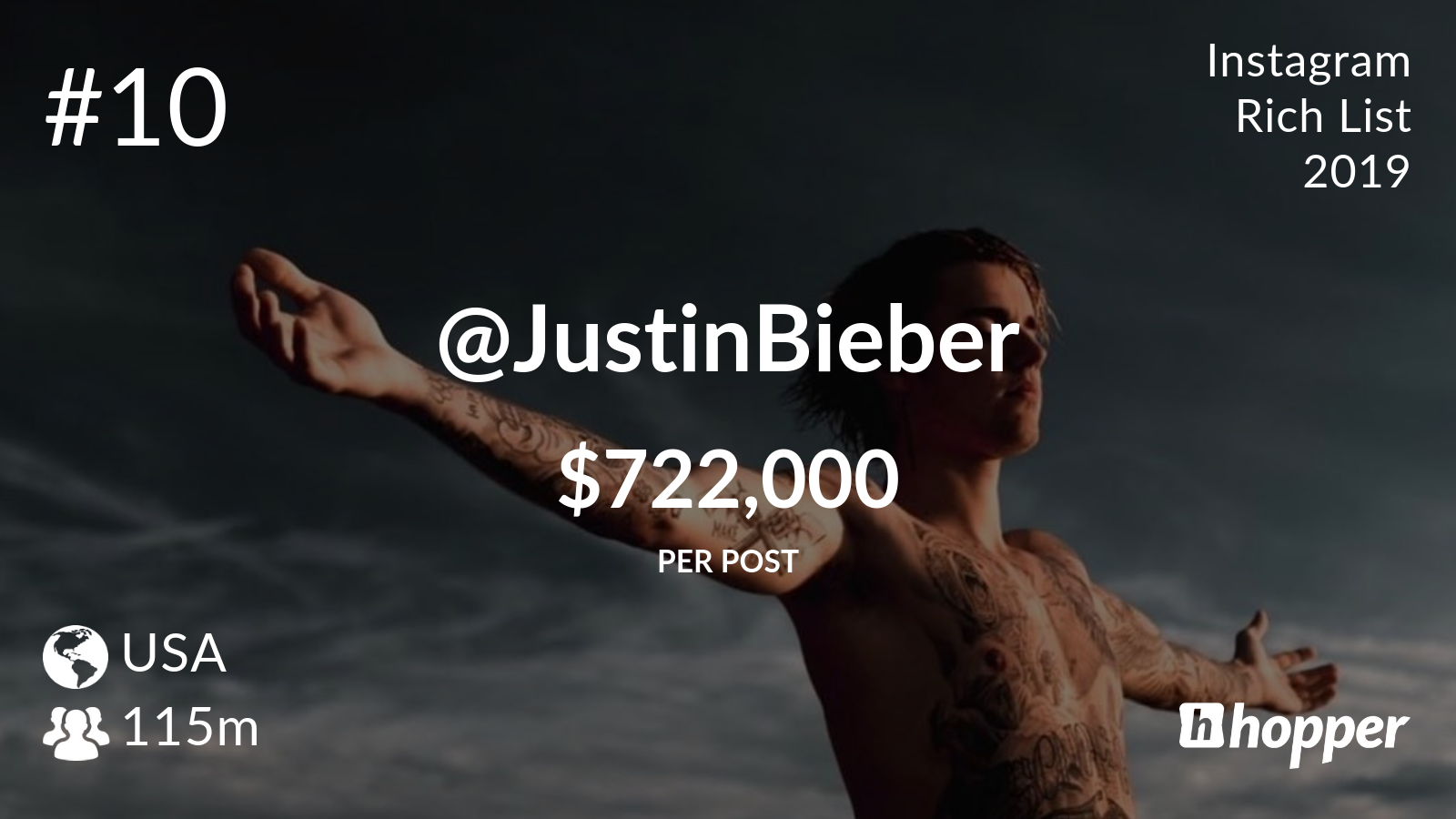 Justin Bieber has made his way into the top 10 this year, and is the only male musician there.
Plan & schedule social media ahead of time.
> Video, gallery & image posts
> Calendar, feed & grid preview
> Instagram, Facebook & Twitter
Check out the full 2019 Instagram Rich List here – featuring the highest earning social media stars across:
Celebrity, Beauty, Fashion, Fitness, Food, Lifestyle, Sport and Travel.