Every day there seems to be a new Instagram update! It's hard to keep up! We've taken a look at what's been changing in the world of Instagram and how this affects brands, businesses and users. You've probably missed an update or two, so this is essential reading…
Unified inboxes for business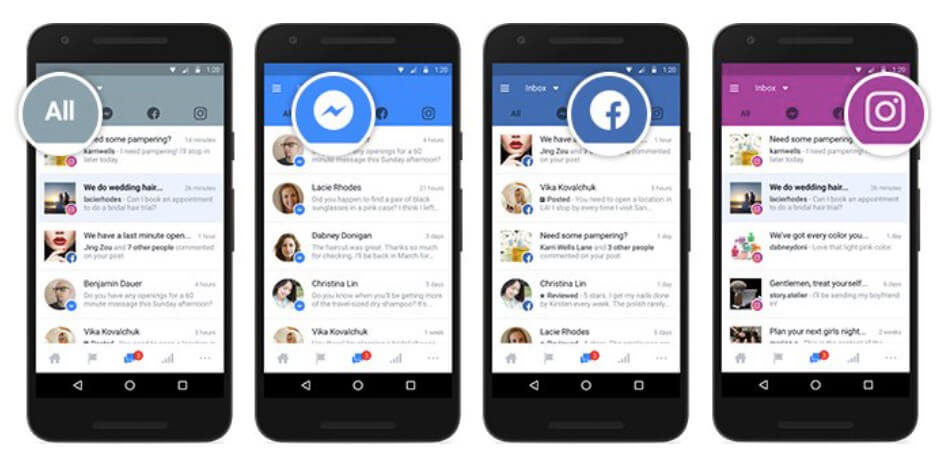 For many business, social media has become a big part of the customer service process. Not only can users express their thoughts to you in second, those opinions are there for the world to see. That's why it's important customer service representatives are up to date on messages sent to them, no matter the platform. Instagram and Facebook have now made that easier.
Business will now be able to access a unified Pages Manager inbox, allowing them to see and respond to messages on Facebook, Messenger and Instagram. Businesses will also find it easier to see users public social history, as well as if they've spoken before. This all helps social media managers answer queries in the best, most personable way.
This will change: how you conduct customer service and interact with users.
What does this mean? For customer service teams that use social media management tools to keep an eye on messages, this update may not be that useful. Why use one app to manage Facebook and Instagram messages and another for every other platform? But if you get a lot of interaction on Facebook and Instagram and want to stay on top of it, this will be a life-saver.
Links (!) and Mentions in Instagram Stories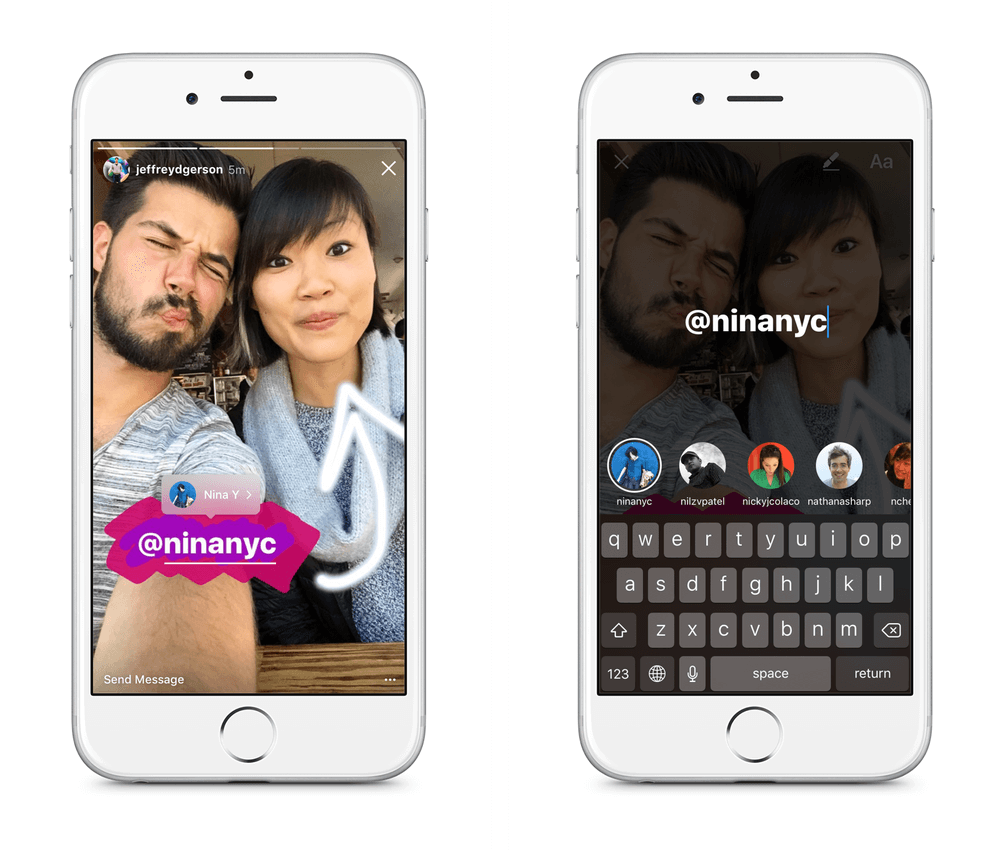 Is it time to say goodbye to the awful #linkinbio hashtag? Instagram users (with verified accounts) will now be able to add links directly into their Instagram Stories. Users can tap 'See More' to give more context to the story, and from there click a link to open a page in the Instagram app. This feature has been widely requested by brands to help turn their Instagram following into an effective traffic source. Non-verified accounts aren't missing out either. Instagram Stories also allow tagging of other Instagrammers, allowing users to click and see the account of up to 10 users featured.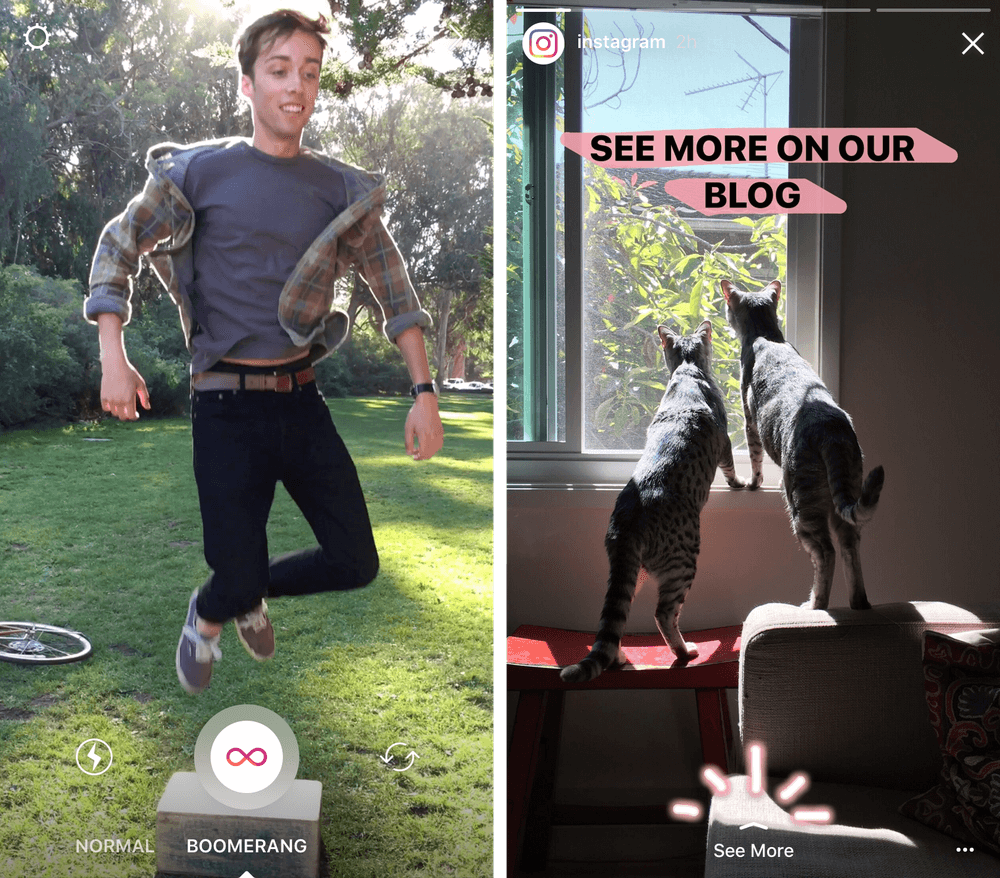 This will change: Make it easier to turn your Instagram following into traffic, sales, leads, etc.
What does this mean? If you've been struggling to turn your Instagram following into traffic to your site, this will be news to your ears. From brands trying to sell products to news outlets trying to get readers to an article of theirs, direct linking within Instagram  will definitely have a big impact on business.
Instagram for Shopping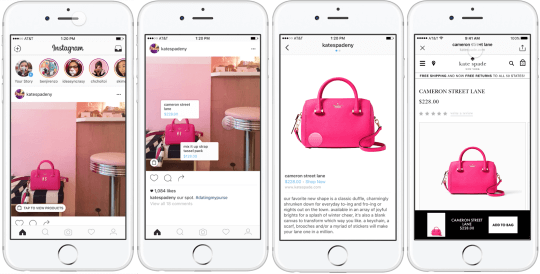 More and more consumers are getting on board with Shopping on mobiles/tablets and Instagram are cashing in.
Instagram has announced a test phase of a new shopping feature. Qualifying posts will be able to have a 'tap to view' icon at the bottom of the photo, when tapped tags on up to 5 products will appear with info and prices. After selecting a tag you'll be taken to a more detailed info page with a 'shop now' button taking you to the brand's website.
Unlike Instagram's other features, this is still very much in the test phase – currently only  available to handful of users in the U.S. with iOS devices. Instagram is looking to roll out this feature with more updates (adding product recommendations, changing how products are 'showcased to shoppers') to other countries soon.
Instagram Live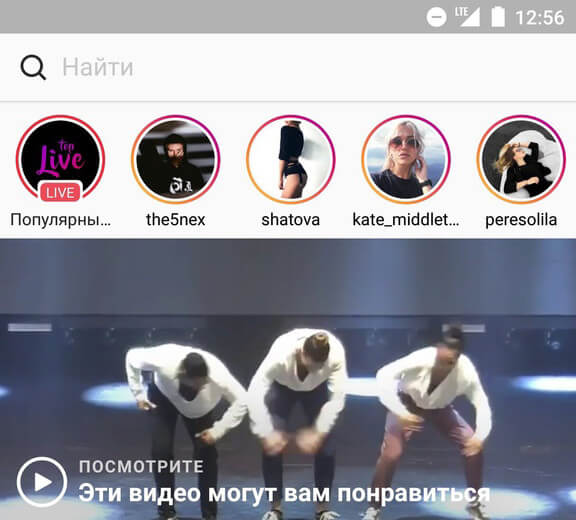 Facebook live video debuted back in April, in November Instagram CEO Kevin Systrom confirmed the feature will now be available on Instagram.
Rumours about the feature surfaced in October when users spotted an Live icon on certain Instagram Stories. According to screenshots obtained by Russian publication T. Journal the feature will work much in the same Facebook Live does. On the camera page, it seems a 'Go Insta' button will start a live broadcast. Unfortunately, there's no details on when this will be rolled out.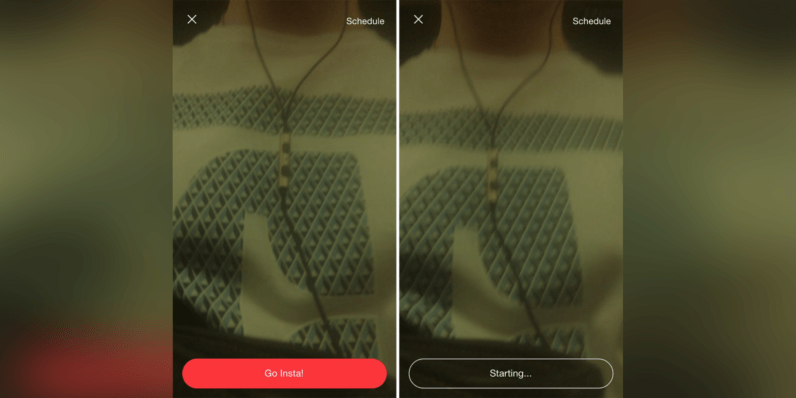 This will change: According to the Independent, for Facebook Live 'the aim of the game is to grow your number of followers' – Instagram Live will likely offer the same.
What does this mean? Live video has jumped in popularity in recent months, like everything else it's up to brands to keep up. Live video offers a new way for followers to interact with your brand, as well as attracting new followers.
Instagram and Mental Health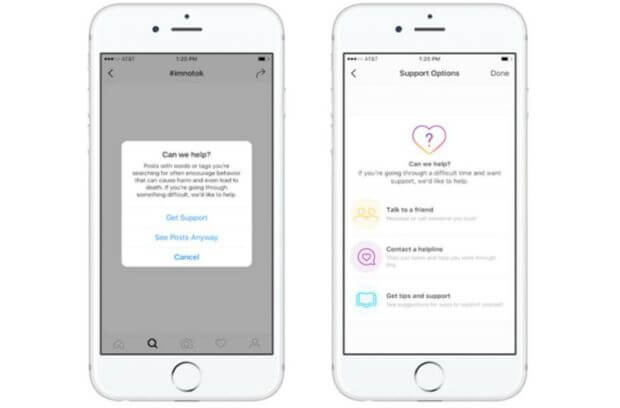 Instagram is looking wider in what part in plays in the lives of social media users. A new anonymous reporting tool now lets people send an alert to Instagram if they are worried about a fellow user's mental health.
The at risk user then gets a notification saying 'someone saw one of your posts and thinks you might be going through a difficult time. If you need support, we'd like to help'. This then directs the user to a new support system which offers advice and contacts to professionals.
This isn't the first time social media has played a part in the fight against mental health issues.  Back in February, Facebook launched a suicide prevention tool which also allowed users to submit anonymous reports of worrying social media behaviour (http://www.wired.co.uk/article/facebook-suicide-prevention)
What does this mean? With social media's reach growing everyday, it's comforting to see it playing a part in significant social issues. Instagram understanding this will help in continuing to portray the platform as an integral part of people's lives.
And best for last, Boomerang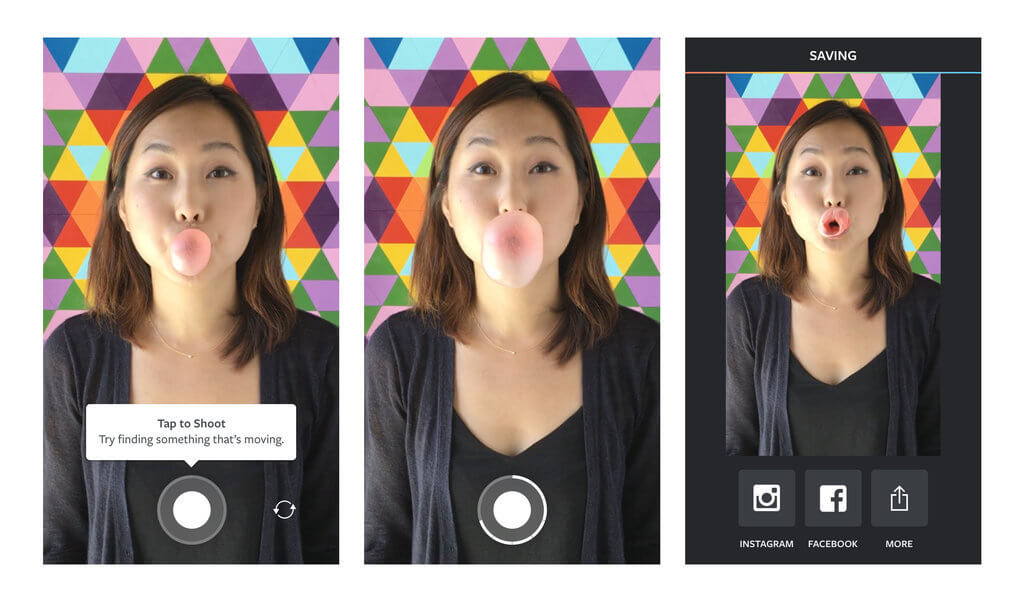 You didn't know you wanted it, but you've got it and you can't stop. Boomerang is now an integrated feature to Instagram Stories. Simply by swiping right you can film in Boomerang mode, allowing you to create a videos of up to 5 photos played on a continuous loop. It's a lot more fun that it sounds, we swear!