New Usage Insights Is to Be Added To Instagram To Help Users Monitor How Much Time They Spend In The App
We're all guilty of spending countless minutes endlessly scrolling through our Instagram feeds, well soon you'll be able to monitor those minutes and see exactly how much time you're spending in the app. Code hidden within the Instagram android APK revealed a new feature titled "Usage Insights" which will show users how much time they're spending in the app.
The feature was discovered by @wongmjane and shared via Twitter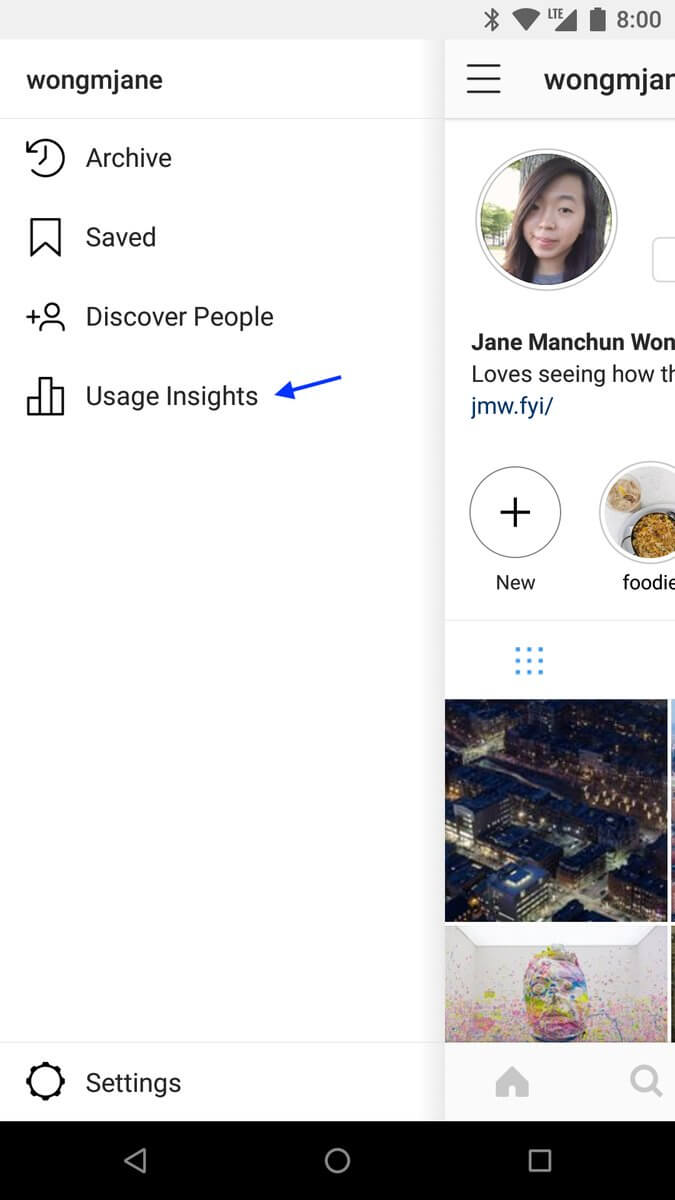 Instagram is testing "Usage Insights" to show the amount of time users have spent on the app

Be self-aware or be prepared to be ashamed for Instagram addiction pic.twitter.com/WzyRGWIOgZ

— Jane Manchun Wong (@wongmjane) May 15, 2018
The new Instagram Insights feature was later confirmed by Instagram CEO Kevin Systrom via Twitter with the following words:
"We're building tools that will help the IG community know more about the time they spend on Instagram – any time should be positive and intentional."
The screenshot above discovered by Jane, also shows a new hamburger icon menu (yet to be confirmed), which also contains a users Saved & Archived posts, as well as a link to "Discover People".
There has been much talk around the impact apps such as Instagram have on mental health, with several studies suggesting social media having an overall negative effect on mental health. Introduction of features such as Usage Insights could be a reaction from Instagram to help tackle concerns surrounding user behaviour and mental health on the platform. Interestingly last week Google also announced a similar new feature in their latest Android operating system update, which will allow android users to take control over which apps they spend the most time.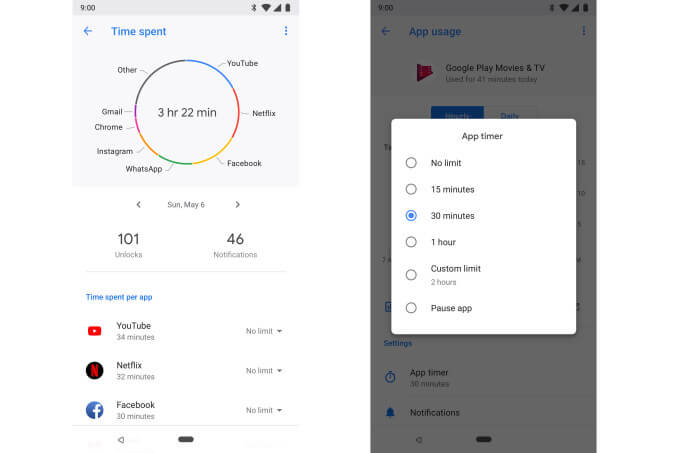 Image Credit: The Verge
No official date has been given for the release of the new Usage Insights feature, and we're still unsure how the information will be presented. However chances are the update will roll out soon, considering it has been confirmed Kevin Systrom on Twitter.