Are you a total fashion addict looking for new ways to impress on Instagram? You're in luck. After sharing our ultimate top tips on How To Take The Perfect Photo, we have now rounded up 7 snap ideas that'll give your #OOTD the fame it deserves. From envy inducing closets to matchy-matchy looks, here's what you need for bringing fresh new vibes to your feed!
1. Show off your closet
Whether you're an obsessive organiser grouping colours together or a messy disaster shedding piles of clothes on the floor, your closet is the next thing to share on Instagram! People are curious; by allowing them personal peeks into your life you are pleasing their inquisitive nature and make them see something that's not often shared. This is why more and more bloggers are jumping on the trend and share tons of shots of their stylish corner! Just like @collagevintage always does by giving us serious closet envy…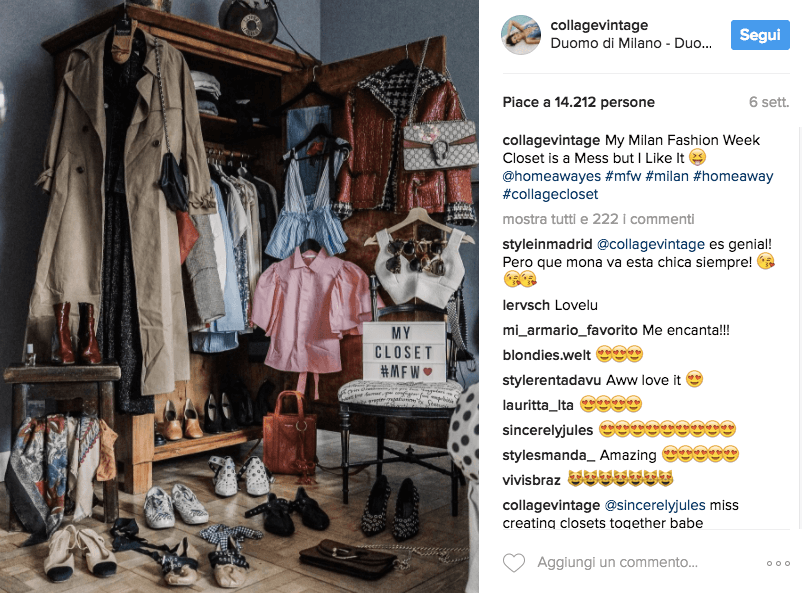 But don't limit yourself to pictures. The much-talked-about Instagram Stories are also a great way to get more personal with your followers. So why not take a cheeky video tour and show us the whole room? Don't worry if it's not the highest quality, the video won't show up on your feed and it will just disappear after 24 hours.
2. Explain your outfit
Go beyond just posing in an outfit and tell us something else! Where are you going? What are you doing? But most importantly, WHERE DID YOU BUY THAT CUTE SHOULDER BAG? ? Whether you're currently rocking the look or throwing it back to last year, try and make good use of the post's caption (cheesy quotes such as "Life isn't perfect but your outfit can be" are totally forbidden). Also remember to tag the brands of your clothes! Driving the viewer to extra information will open the door for more likes and engagement and ultimately grow your followers.
You might then want to save time and use the trending Like To Know It app. If you haven't heard of it already, the feature allows you to shop all Instagram outfits linked with the #Liketkit hashtag or link just by double-tapping the photo you like! Sign up here to share with fans all the details of your looks: http://liketoknow.it/login

3. The more, the better
Take a creative background, throw in a quirky outfit, and you're ready for a dream-worthy Instagram shot. Adding extra colour and texture to your photos will give something more for the eye to catch and ensures your pics don't go ignored! This doesn't mean you're allowed to post tons of pictures at the gym; unless you're working out with Ronaldo or a Kardashian, nobody cares.
We're thinking more about cute frameworks and stylish looks, all caught in a candid moment that'll make your followers blow away! How to do that? Well, easy – just head to the jungle with @sincerelyjules…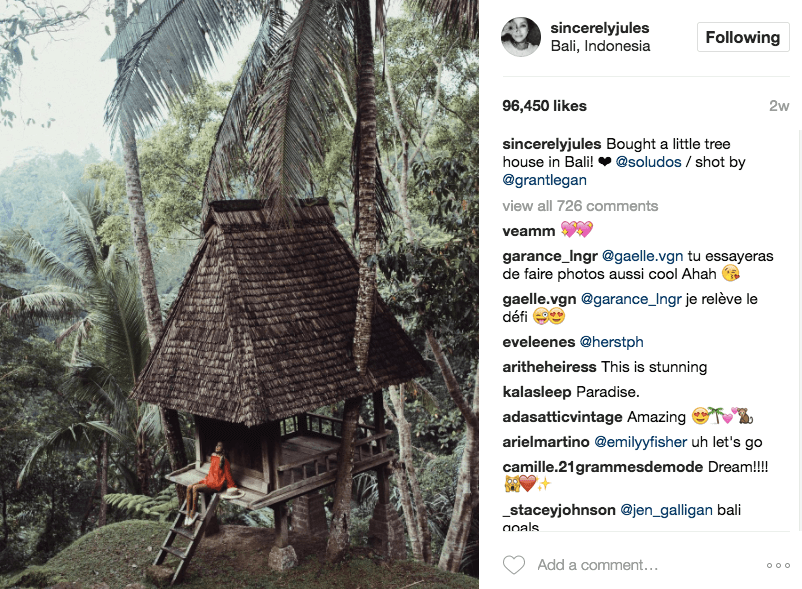 Just joking. Bali might be the ideal landscape for your feed, but trust us – even a railway station would do the trick! @Irinahp's conquering followers with creative boomerangs that turn everyday moments into something fun and unexpected. Have a look at the other videos and be ready to fall in love with her feed (we did) !
4. Twinning is winning
We know what you're thinking: showing up in the same look as someone else is a terrible fashion faux-pas. Well, not for Instagram! From matchy best friends to copycat couples, Twinning is officially a thing and it's taking over the platform. The idea isn't to look like identically-dressed twin 5 years old – mastering a Twinning means doubling down the same outfit but still wearing it in a slightly different way!
Take something that is similar in structure, style or colour. Or maybe an identical bag, but two different dresses. @twiceblessed_ are queens of the trend and a great inspiration! With more than 2000 matchy looks ideas, the super stylish twins are amassing followers everyday.
Seeing double ain't no trouble, when your BFF is your best accessory ?

5. Outfits slideshow
One post, 3 different outfits. So much love for the new Instagram Albums! As you all know, the carousel feature lets you upload up to 10 photos and videos in one single post; just what you need to style your new statement piece different ways and ask your followers what they like!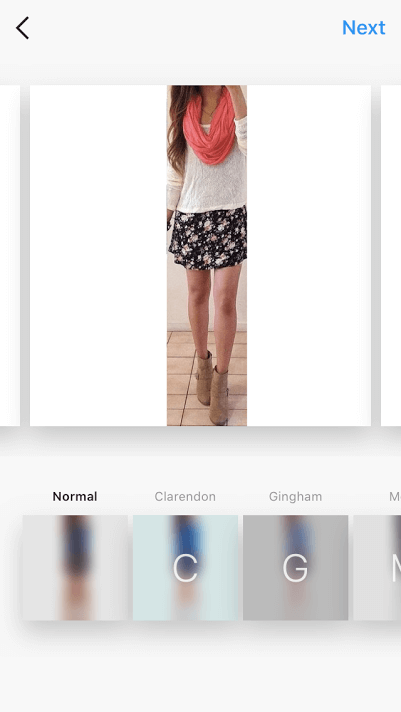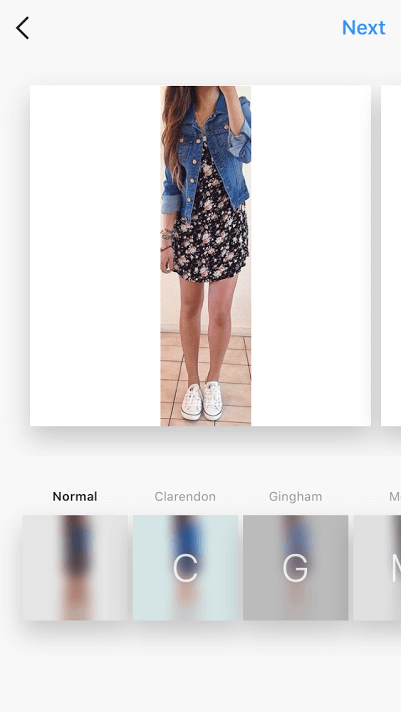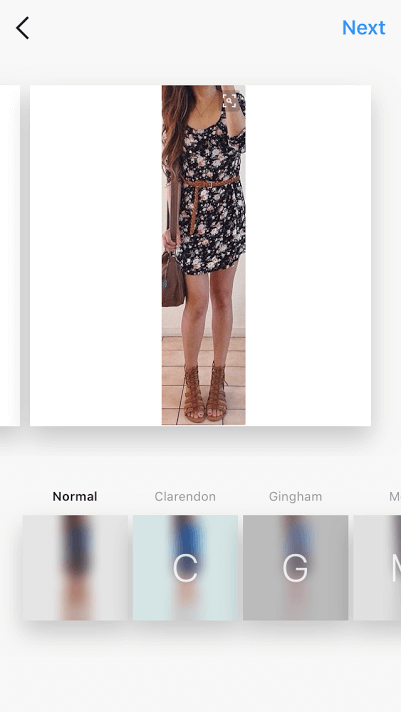 So there you have it, the top 5 fashion trends taking over Instagram! Then what are you waiting for? Pick up your phone and get gramming – just try to resist the urge to double-tap your screen.
Simple Post, Story + Reel Scheduling ✨
Visually plan your social content. Instagram, TikTok, Twitter, Facebook, LinkedIn + Pinterest