Have you recently noticed a drop in your Instagram Story views? You're not alone…
Instagram Stories are full of amazing features that drive engagement and offer a direct line of communication with stories reactions and DM replies, they're also a great way to show off your brand personality and leave a lasting impression.
The downside? It's hard to stand out and get more eyes on your content.
Instagram has recently shut down bots generating fake views, followers, likes, and comments; The fake accounts generated exposure and drove engagement. Influencers, brands, and businesses saw a drop in their Instagram story views when the bots were eliminated.
But does this mean the end of your brand presence on Instagram stories?
Thankfully, no. There are several ways to cut through the noise and increase your Instagram Story views organically.
In this blog post, we'll look at possible reasons why your Instagram Story views dropped and how to increase them.
Table of Contents
What are Instagram Story Views?
Simply put, Instagram Story views show you the number of people that have viewed your Instagram Story. Essentially, each impression of the Story counts as a single view.
Simple Post, Story + Reel Scheduling ✨
Visually plan your social content. Instagram, TikTok, Twitter, Facebook, LinkedIn + Pinterest
How to Check Instagram Story Views?
There are 2 ways to check your Instagram story views depending on whether your story is still up or has disappeared after 24 hours.
Before the 24 hour window:
Open the Instagram app on your mobile
Tap on the Story icon in the upper left corner of your screen
In the lower-left corner, you'll see multiple circles with Instagram profile pictures
Tap on that icon to see the number of views and who viewed your Instagram story
After the 24-hour window:
Instagram stories disappear after 24 hours of posting them, and while you can't view profiles who have viewed your stories after 24 hours, you can still check your story impressions and reach from your Instagram story insights.
Reach refers to the number of individual users who viewed your Instagram story, while Impressions express the number of times your Instagram story is viewed. Impressions are sometimes higher than reach as it counts multiple views by the same user if they view your story more than once.
How to see Instagram story insights
Open your Instagram account and go to your profile
Tap the three horizontal lines on the top right corner
Tap insights from the list
You'll see a section titled "Content You Shared", tap "See All"
Filter to see insights for Stories

You will see a page with individual stories and impressions

T

ap on any individual story to see its detailed insights
Explore The Data Behind Your Social Media Accounts 📊
Find the best time to post, track your follower growth, and understand what content works best with post and account analytics.
5 Reasons Why Instagram Story Views Drop
Bots are not the only factor responsible for your Instagram Story views going down.
Here are other possible reasons that may contribute to your Instagram Story views dropping and strategies to get more Instagram Story views:
1) Your Content is Stale
Instagram users like fresh content. If your content is unoriginal or doesn't offer any value, it won't get engagement.
You need to optimize your creative strategy to create content that resonates with your followers.
That's why it's critical that you head to the Explore page on Instagram to find trending topics and create story content around them. You can also look at what other brands in your niche are posting to get an idea of where to start.
Once you've found a topic, create a Story around it and publish it. Considering the topic is trending, your Story is likely to gain traction.
For instance, note how McDonald's UAE got creative and used the FIFA World Cup 2022 trend on its story.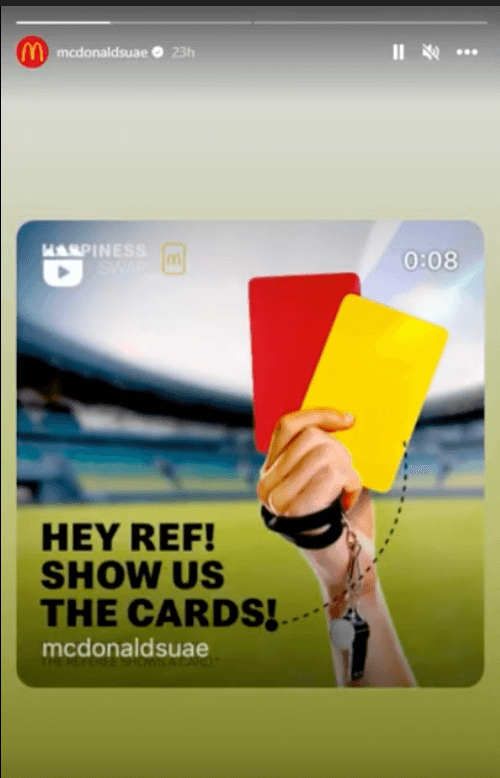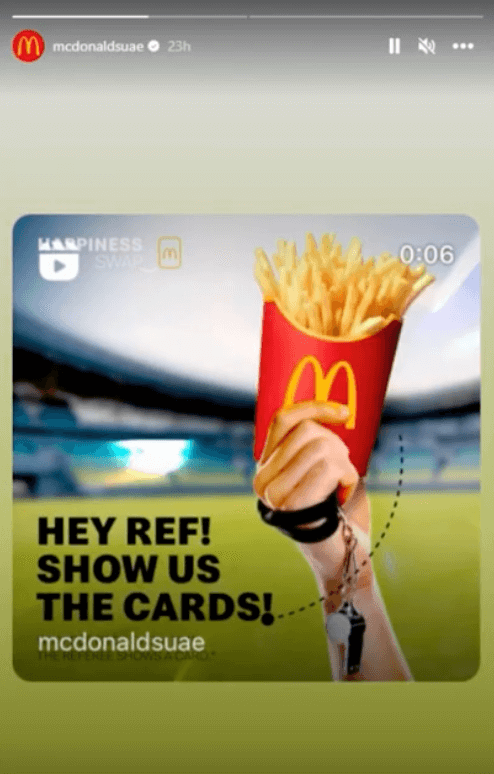 Solution: Publish Diverse & Trending Content
Your audience expects new and engaging content from your brand. Therefore, it is up to you to generate diverse content for your Stories that matches their preferences.
Tip: Use your Instagram analytics to gain insight into what content your audience prefers for Stories. Then, tailor your content to meet those needs by highlighting the product or service features they like most.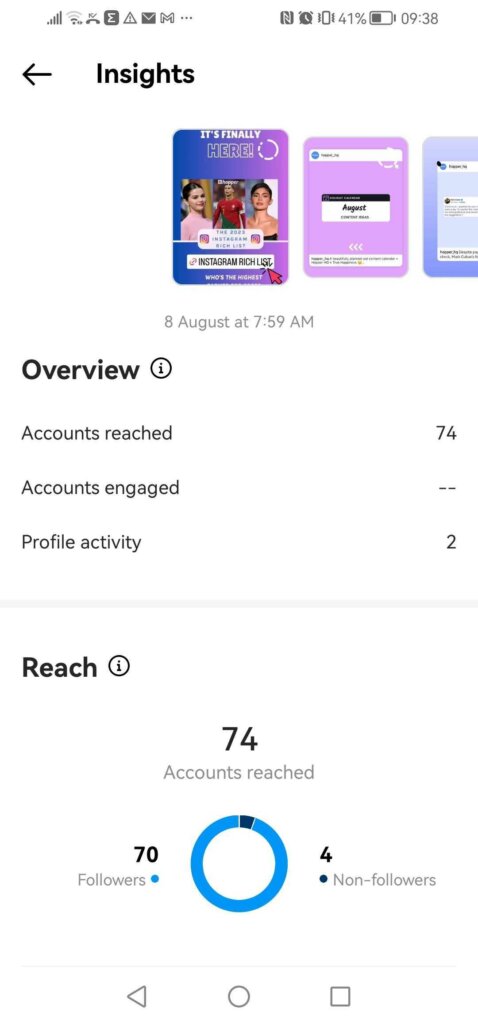 You can also leverage digital marketing tools or content marketing platforms to ensure that your audience gets meaningful content. These platforms will help you plan, produce, and optimize your Instagram Stories.
Use high-quality Story formats, including photos, shoppable videos, and boomerangs. According to Hubspot, people are more likely to tap the following types of Instagram stories to the end:
Short narrative stories with photos, videos, or text
Stories with quizzes or polls
A mix of all these elements put together
Demos and tutorials
Behind the scenes
Stories with open-ended question stickers
Testimonials
Documentary-style stories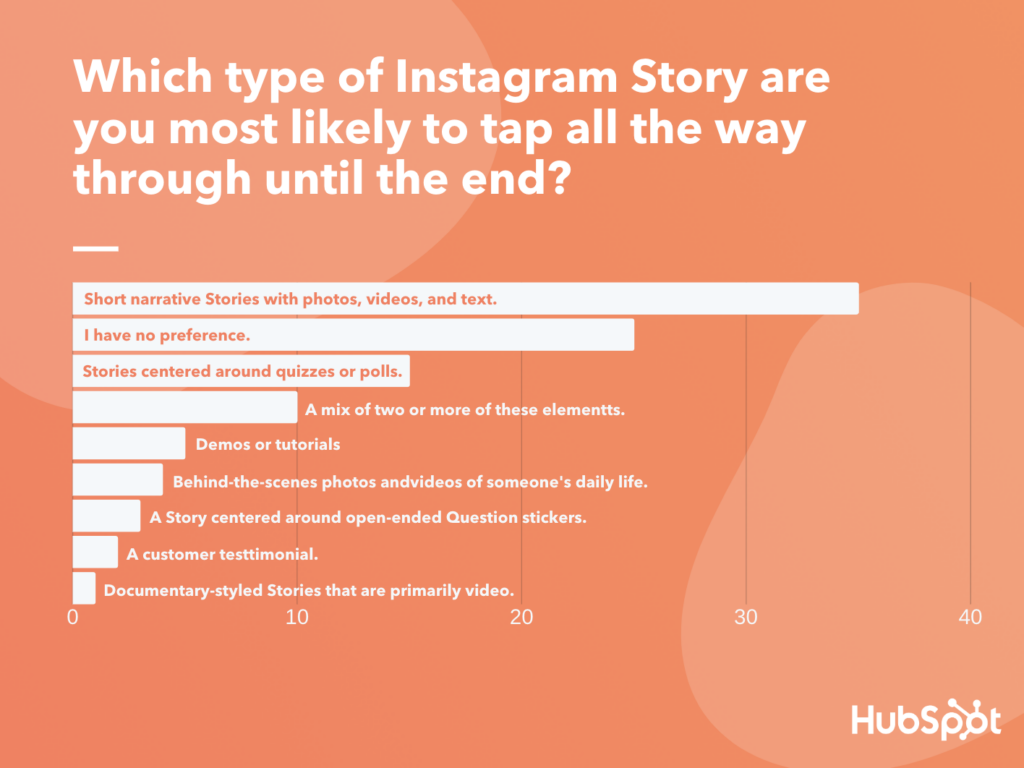 Use content to tell your brand story, share customer stories, sell your products, or communicate brand offers. This brings better engagement.
The History Channel is an excellent example of a brand maximising Instagram stories for engagement. It posts regularly, utilises user-generated content, and includes hashtags to pique interest.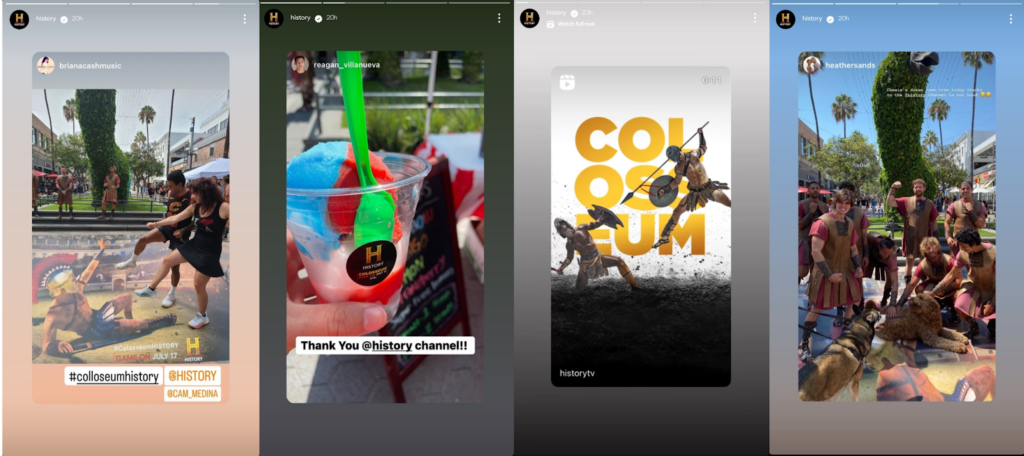 2) You're Not Using Hashtags Right
Using relevant hashtags allows audiences to discover your Stories, even if they don't follow you. This helps you get more views on your Instagram Stories.
The improper use of hashtags, or no use at all, can have the opposite effect and be the reason for fewer Story views.
Solution: Use Hashtags in Stories
Find hashtags relevant to your content and business by conducting hashtag research. Then, select the hashtag sticker and search for a hashtag related to your content, combine it with branded hashtags, and use them on your Stories. Incorporate popular or niche hashtags for better targeting.
Here's an example of a hashtag sticker in a Story.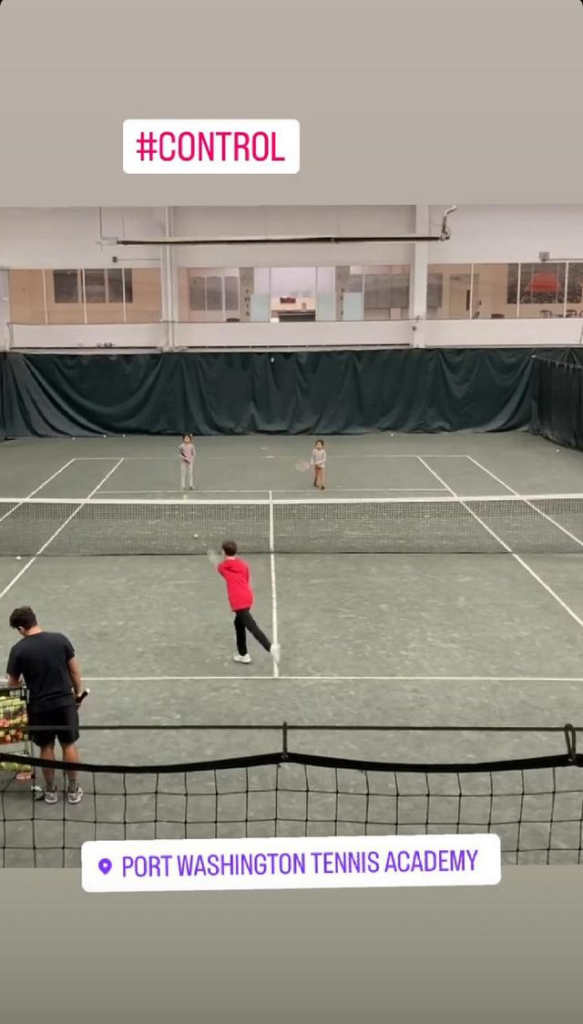 To find the right set of hashtags, you can use the Hopper HQ Hashtag Explorer to search for hashtags and get a list of similar hashtags, find trending hashtags, or choose from preset hashtag categories. You can then compare them based on various metrics, such as post count, competition, likes, comments, and more.
Grow Your Audience With #Hashtags
Discover better hashtags to reach the more people, grow your follower count and get more engagement on your posts.
With such in-depth data on hashtags, you can make data-driven decisions to select the best-performing hashtags for your Stories and help them gain traction.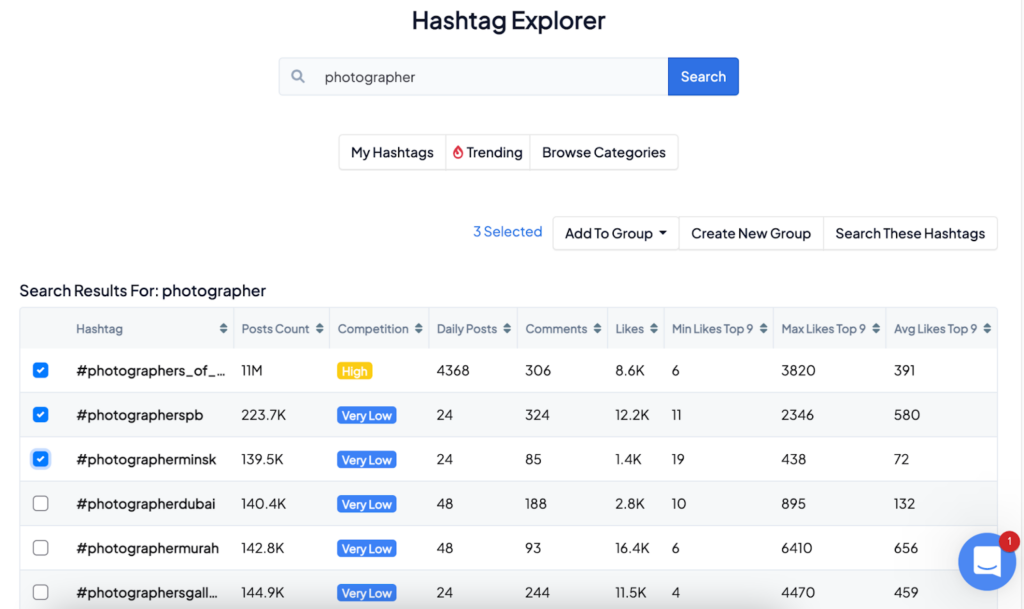 3) You're Posting at the Wrong Times
Are you posting when your audience is most active? This is one of the questions that should guide your Instagram content strategy and when you post Instagram stories.
Finding out which days and times your audience is most active on Instagram is essential, especially because Stories only last for 24 hours.
If you end up posting them at the wrong time, they might not garner enough views.
Solution: Use Analytics to Improve Your Strategy
After analysing millions of posts, Hopper HQ found that the best time to post on Instagram varies depending on the day of the week.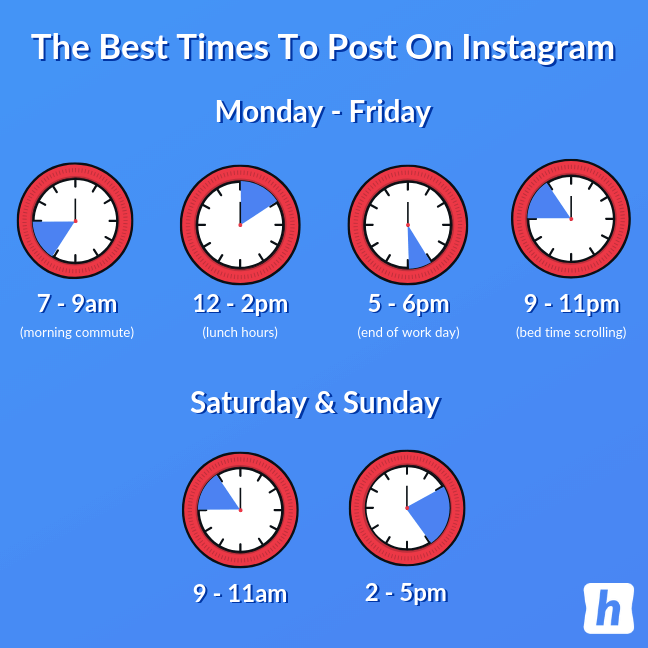 But this is a general guideline. To understand the right timing for your audience, it's best to start looking at your Instagram analytics.
Check out our detailed guide on the best time to post on Instagram.
With analytics, you'll be able to figure out when your audience is the most active during a particular day. You'll also discover the days when they're the most active. These are the days you should target.
But that's not all that you can find using Instagram analytics.
You can also use analytics to establish why your Story views have dropped. To view your Instagram Story analytics:
Open your Instagram account
Click on the "Insights" button on your Story Highlights
Scroll down to "Content you shared" and expand on shared stories.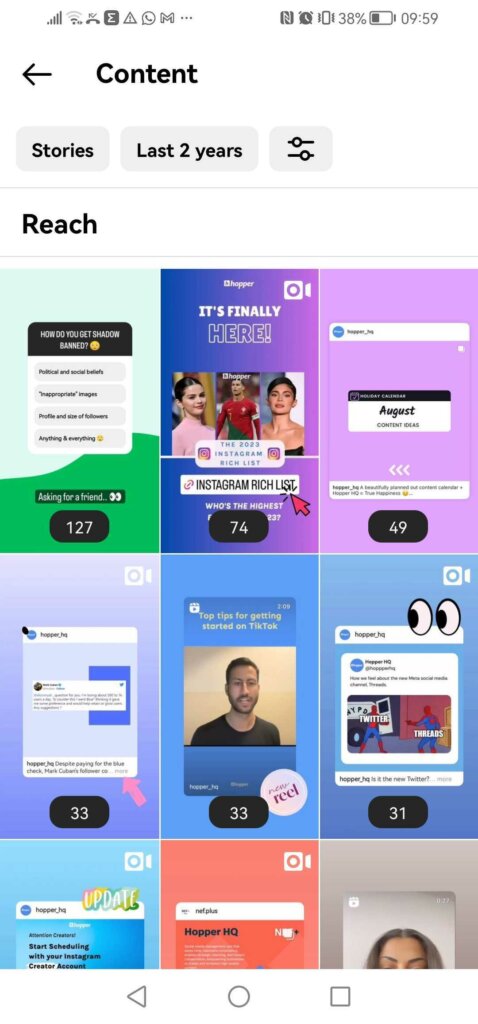 The impressions figure indicates the number of Instagram Story views. At the same time, the reach shows you the number of accounts you've reached through your Stories.
Using this data, you can determine which content performed best and fine-tune your content strategy accordingly.
What's more?
You can also bring your CRM into the mix. One of the many advantages of CRMs is that it holds a lot of customer data. With this data, you can figure out their likes and dislikes, which, in turn, can help you create more compelling Stories for them and get more views.
Find your best time to post ⏰
Schedule your social media posts at your optimal times and watch your engagement skyrocket with Hopper HQ! 
4) You're Not Very Active on Instagram
If you want the audience to engage with your Stories, you must do the same. Instagram's algorithm assesses your history of interaction with others to determine the level of engagement your content will get.
If you rarely reciprocate community interests, your content will likely be buried. That makes it essential to connect with your audience through comments and messages.
At the same time, if you don't create enough content, you'll come across as inactive. In fact, according to a recent study, you need to post up to five Stories a day to maintain an engagement rate of over 70%.
Solution: Add Reels to Stories
Producing a lot of original content takes time and effort. So, how do you create numerous Stories without burning a hole in your pocket?
The answer lies in Reels.
According to an analysis, Reels drive about 35% more engagement than other content types like videos, images, and carousels. So, creating Reels and sharing them through your Stories is a great way to increase your views for both Reels and Stories.
However, not just any Reel will generate engagement.
You need to craft captivating Reels that can stop your audience from swiping to the next Story.
Plan & Schedule Your Social Media Posts
Visually plan your posts. Drag & drop everywhere in seconds ✨
For instance, you can share a short testimonial video as a Reel. When you share it on your Stories, you can combine it with stickers to have users offer their thoughts.
It is also essential to add trending music in videos before sharing them as Reels. When a user recognises a song or a clip on your Reels shared in Stories, they will likely stop scrolling and watch it. They might also react, like, or message you due to it.
Here's an example of Daniel Wellington sharing a Reel through their Stories.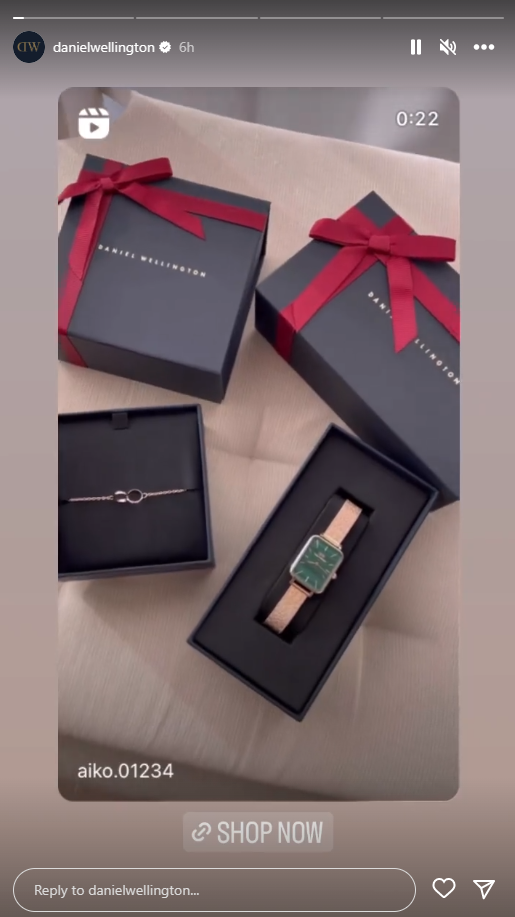 Related: How to Add Music to Instagram Stories
5) Previous Story Views Were Bot-Generated
One of the greatest mistakes you can make is purchasing Story views. It serves little purpose and doesn't do you any good in the long run. It does work well as a vanity metric though for a short time, but don't expect it to have long-lasting effects.
But even if you haven't done anything like that, there's also a possibility that bots generated your previous Story views.
When Instagram eliminated these bots, the number of inauthentic accounts engaging with your account reduces, leading to a drop in Instagram Story views.
Solution: Employ Tactics to Increase Story Views
Not opting for fake views is an obvious point to start. But how do you push your organic views up?
Tips on how to boost your organic views
1. Run Contests & Giveaways
Accounts that run Instagram contests or giveaways grow 70% faster than those that don't. Running contests, therefore, is one of the best ways to use Instagram Stories.
You can, for example, ask followers to reply to your Stories and win a reward. Or you can ask them to share your Story with their friends and also share the contest on their Stories.
Basically, if you offer a lucrative reward, people will happily perform all the engagement-boosting steps you want them to take.
Running contests at regular intervals with effective reactions to messages will drive engagement and increase your Instagram Story views.
To boost your contest Story views further, you can leverage paid promotions. Reporting tools will provide you with valuable insights into your potential audience, and this can go a long way in helping you craft more compelling Story content for them.
Here's how Hankki used a Reel to invite people to its giveaway.
2. Run an Influencer Takeover
Instagram influencer takeovers can be a great strategy for driving up your Story views as they bring in the influencer's fans to your account. This creates a better immersive experience, something 80% of audiences desire.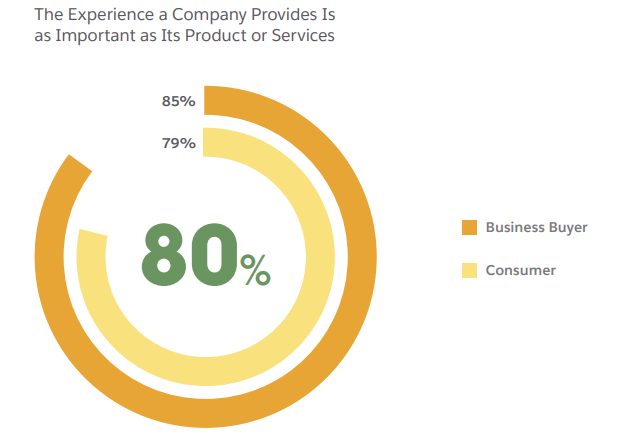 As the influencer's fans run to your page, your Instagram activity will increase, boosting Story views.
For example, if you are running a campaign for your skincare products, you can find skincare Instagram influencers or partners and get them to take over your Stories for the day.
This will bring the respective influencer's followers to your account, thus increasing Story views and engagement.
For instance, note how Glamping Canyon Lands took over Go Cherish Tours Instagram page for a day.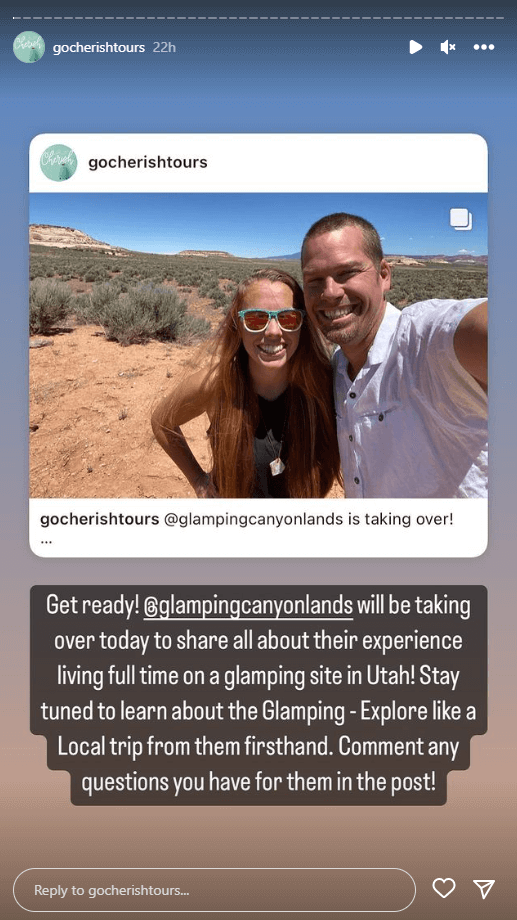 3. Add Stickers
Adding stickers to your Instagram Stories is a great way to increase their views and engagement. For instance, polls are excellent for social media, particularly when soliciting customer feedback. They are fun, easy to create, and highly engaging. In fact, they allow for two-way communication between you and your customers.
Here's an example of how Fenty Beauty used a poll feature with a slider to engage its audience.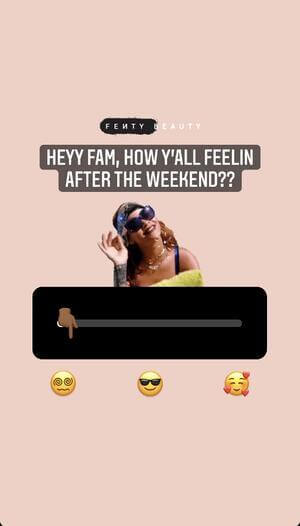 While at it, include emojis, time, weather, GIFs, and other stickers on your Stories. You can also use quizzes, Q&A, and countdown timers to boost engagement.
Here is an example of how you can use the question sticker on Instagram Stories: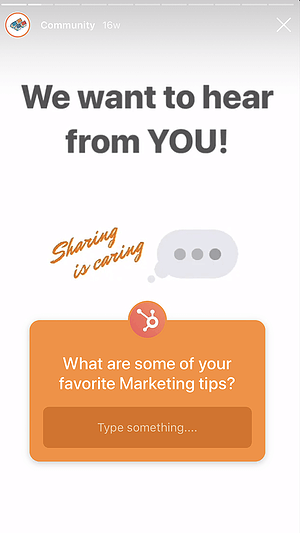 4. Use Location Tags
Similarly, location tags increase the chances of audiences finding you when searching for location-specific posts; there's a special spot for Stories related to that location on the location search result page.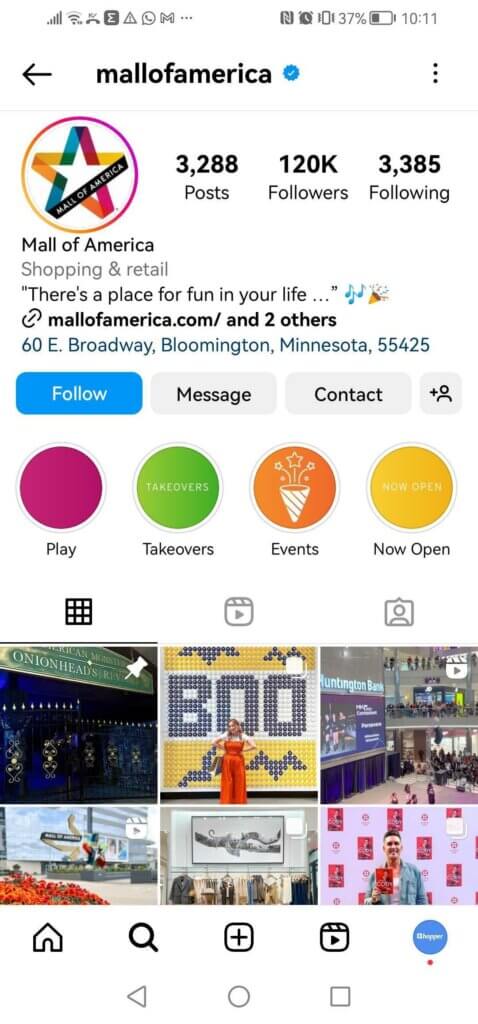 Conclusion
So your Instagram Story views have dropped. Does this translate to poor sales? Not really.
You now have a perfect idea of where you're failing and solutions to remedy the situation. Using the above tips can help you boost Story views organically.
Remember, adopting a quality content strategy is better than trying to beat the Instagram algorithm. Master this, and you can enhance your brand presence sustainably.
Looking for more Instagram Story tips and strategies for driving engagement?
Check out this ultimate guide to using Instagram Stories for valuable insights.
Instagram Story Views FAQs
What counts as views on Instagram?

When a user opens your Instagram Story, it's counted as a view. For other formats, a view is only counted after 3 seconds.
Why don't I get views on Instagram Stories?

The most straightforward answer is because your Story content is stale and of poor quality, or you post when most of your followers are offline.
How can I boost views on Instagram Stories?

Post interactive and engaging Stories at the right time, and use a mix of stickers, geotags, and hashtags.