One of the major introductions in social media was Instagram Insights, which allows users to view analytics measuring the performance of their content, and better understand their audience.
Instagram, has gone through much change over the last few years. Algorithm improvements, feed changes and more updates have improved the way content is received and interacted with.
In this all-in-one guide, we'll outline everything you need to know about Instagram Insights: how to access them, what they mean, and how you can use them to improve your Instagram strategy and your engagement rates.
Explore The Data Behind Your Social Media Accounts 📊
Find the best time to post, track your follower growth, and understand what content works best with post and account analytics.
Table of Contents
---
How To Access Instagram Insights
If you've already activated Instagram Insights you can skip to the next part of our guide here. If not, to access your Instagram Insights you'll have to take the following steps:
1) Open the Instagram app on your mobile or desktop
You can easily switch your Instagram profile to a Business account using the Instagram mobile app. To begin, launch the app and tap on your profile picture located in the bottom right-hand corner of your feed.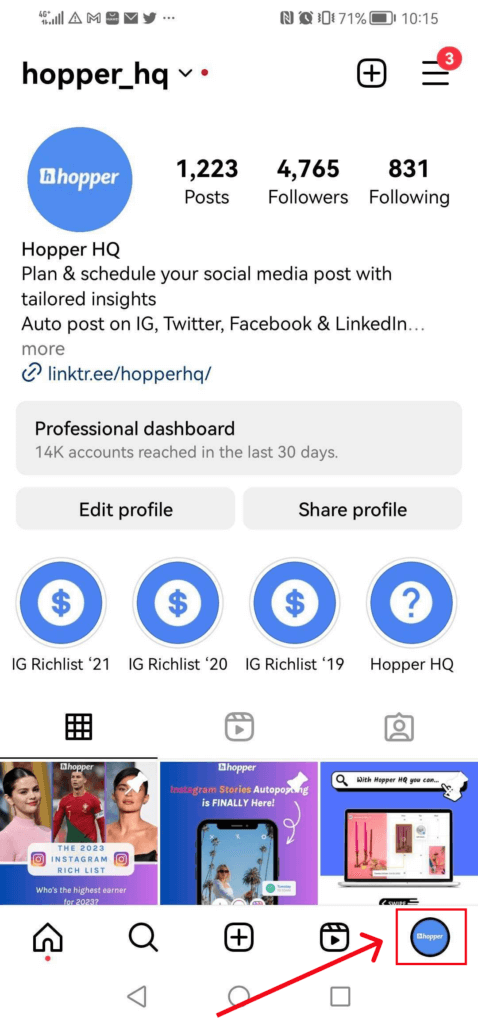 2)Access the "Settings and Privacy" page
Now that you're on your profile page, click on the hamburger icon on the top-right side of your screen. Then, select what should be your first option or one of the first " Settings and Privacy".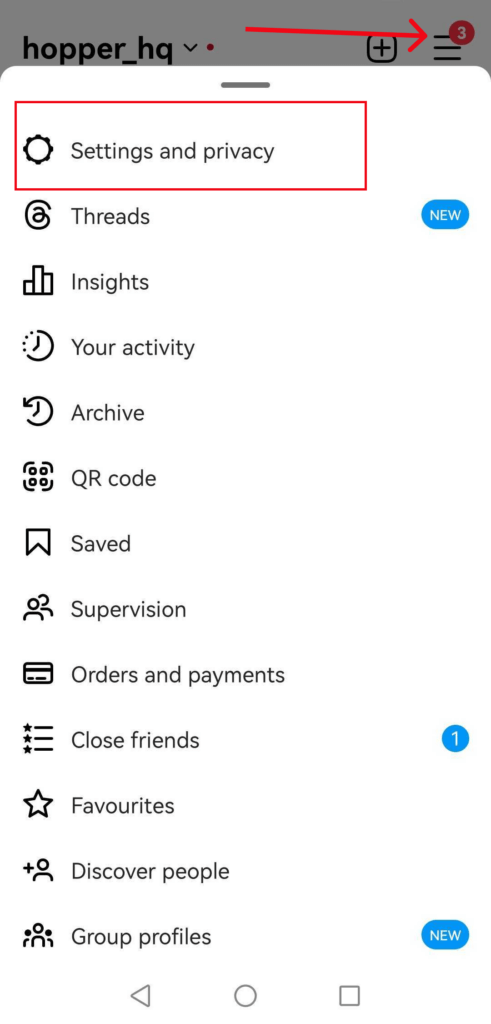 3) Head to "Account Type and Tools"
Now that you're on the Settings and Privacy page, scroll through until you see "Account type and tools", click on this option.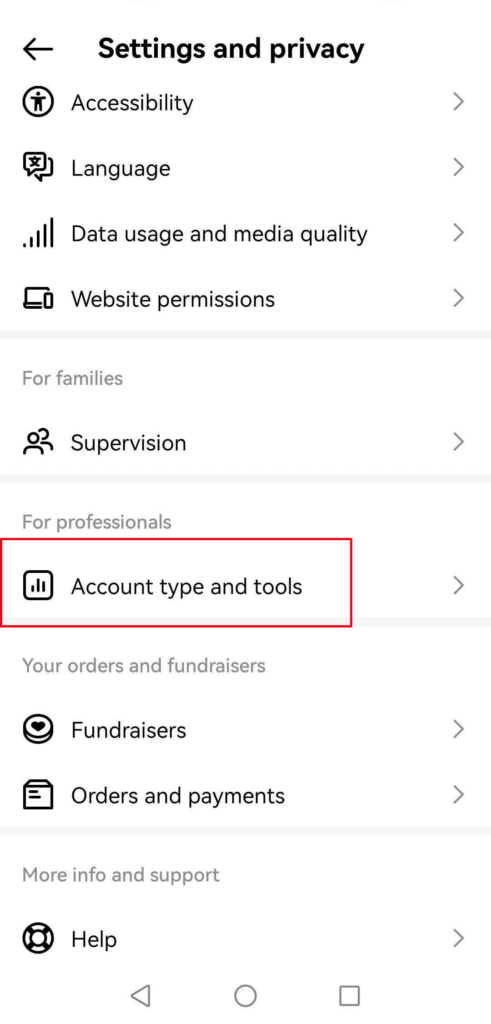 4) Switch to a professional account
On the Account type page, select the option "Switch to Professional account" and follow the instructions that appear. You will be asked what category your account is related to and then you can click "Done".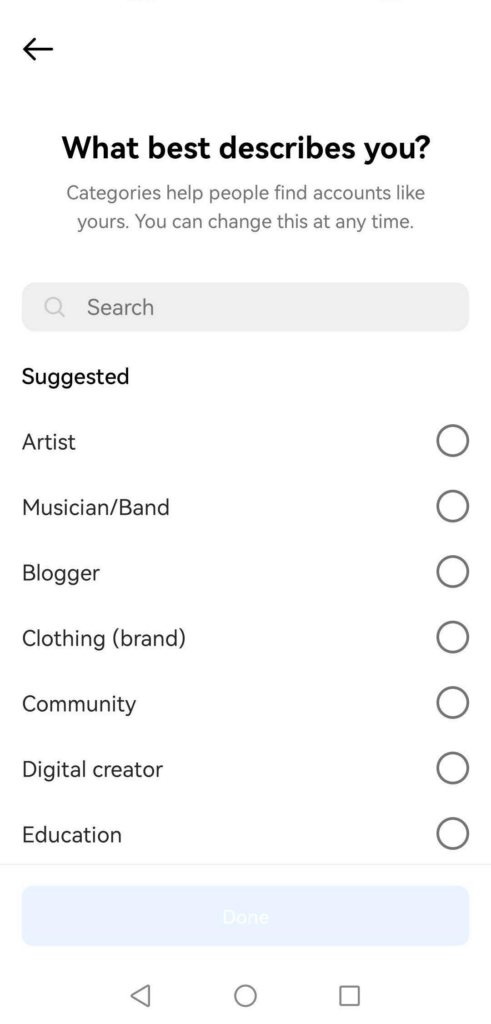 5) Go to Instagram Insights on your profile
Now that you have a professional account, head back to your profile page and you can either access your insights through the Hamburger icon or by clicking on it right on your profile.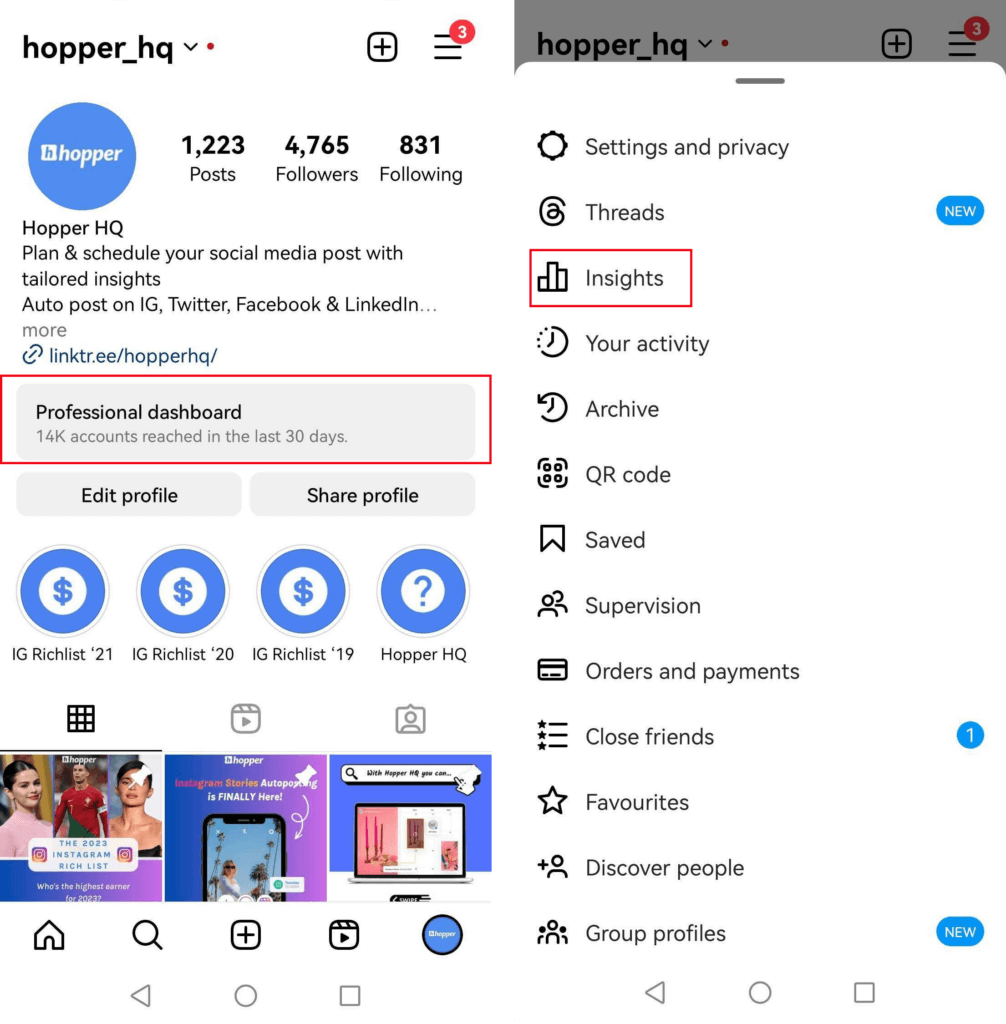 Instagram Insights will now be available to you via your profile page. So let's move on to finding out what these Instagram Insights actually mean and how you can use them to improve your Instagram marketing strategy…
Video Tutorial: How To Access Instagram Insights
Clip from Everything Instagram: The Ultimate Instagram Marketing Course
Plan & Schedule Your Social Media Posts
Visually plan your posts. Drag & drop everywhere in seconds ✨
---
Difference between Professional and Business Account
On Instagram, both Business and Professional accounts offer distinct features tailored to specific needs. Here's a brief breakdown of the key differences:
Business Account:
Instagram's Business accounts are primarily designed for companies and brands seeking to promote their products or services. With a Business account, you gain access to valuable tools like Instagram Insights, which provides in-depth analytics about your audience, reach, and engagement. You can also create and run ads, making it easier to target your desired audience. Additionally, Business accounts allow you to add a "Contact" button, making it simpler for followers to get in touch with your business.
In order to have an Instagram Business account, you must have a connected Facebook Page. The Facebook page doesn't have to be branded or have any content on there, it simply has to exist.
Professional Account:
Professional accounts, on the other hand, are geared towards creators, influencers, and public figures. They provide additional features like category selection (e.g., fitness, photography) and a "Creator Studio" that helps you track your content's performance. Professional accounts also offer more in-depth DM filtering options and the ability to hide specific metrics like follower counts.
In essence, the choice between a Business and a Professional account largely depends on your Instagram goals and whether you are a brand or an individual content creator. Each type caters to specific needs, enabling you to make the most of your Instagram presence.

Instagram Insights Meaning
When exploring Instagram Insights, you'll come across many different terms, graphs and numbers which all indicate important metrics. We'll now delve into Instagram Insights, defining the meaning of each of these figures and how you can extract valuable and practical information from them!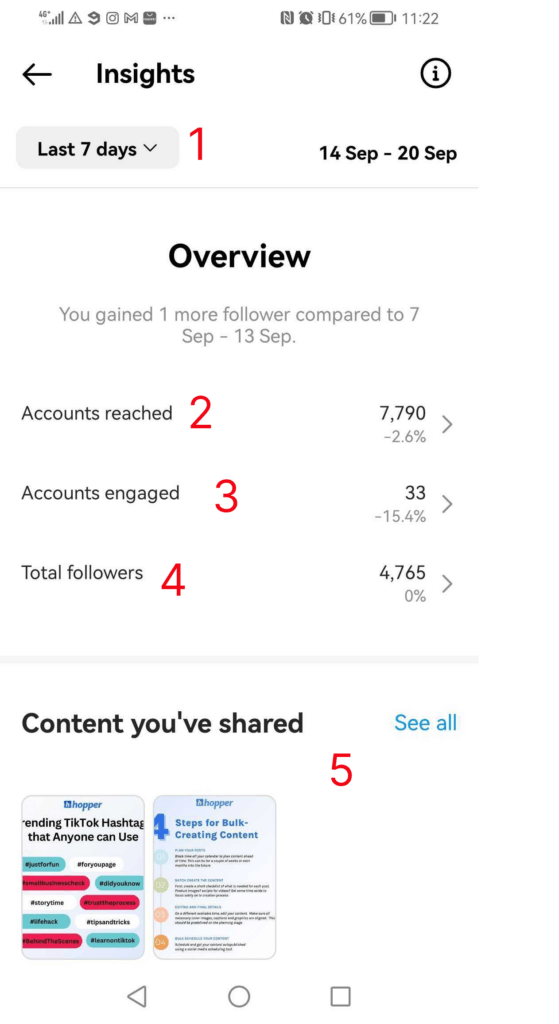 1) Date Range: This represents the data from the days or weeks selected on the screen. You can change the timeframe by clicking "Last 7 days" in the left-hand corner.
2) Accounts Reached: represents the count of distinct individuals who has viewed your content, encompassing posts, stories, reels, videos, Live videos, and promoted ads, at least once.
3) Accounts Engaged: Consists of the number of users who have both been reached by your content and have interacted with it in various ways. These interactions encompass actions such as likes, saves, comments, shares, and replies.
4) Total Followers: Quite straightforward, the number of users who follow this specific account.
5) Content You Shared: This section shares the overall number of content like Stories, reels, videos, Live videos, and promotions that you've shared.
---
What is Reach on Instagram Insights?
In the "Accounts Reached" section, you'll find detailed insights about the individuals who have encountered your content and engaged with your profile in some capacity. Let's dissect the various pieces of information available in this section:
Reached Audience: Within this subsection, you'll gain insights into the number of unique users who have come across your content. This audience is further categorized by follower status, gender, age, and geographical location (countries and cities), and also includes those reached through advertisements and promotions.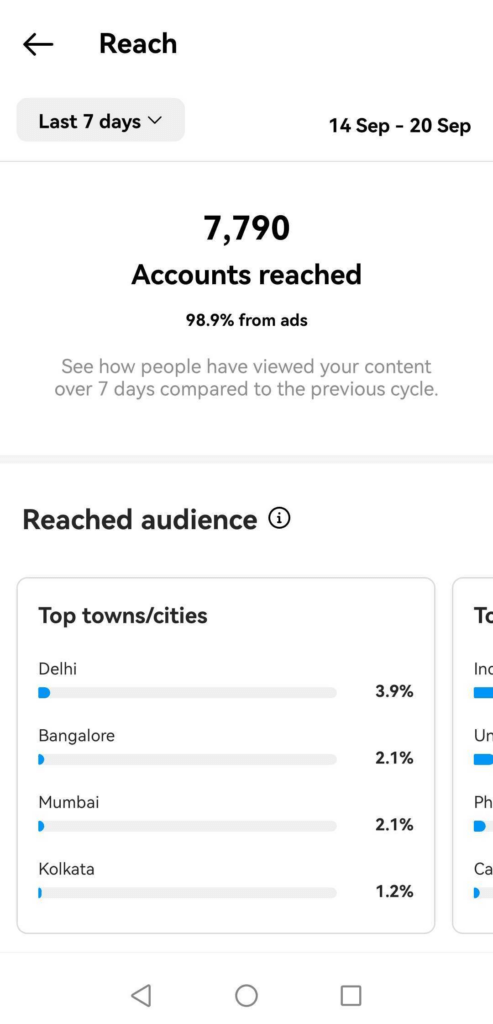 Top Content: The " Top Content" segment empowers you to identify which types of posts have garnered the widest exposure. You'll first encounter a graphical representation displaying the number of users (both followers and non-followers) your posts, stories, reels, IGTV videos, and Live videos have reached. Below the graph, you'll discover individual posts that have excelled in terms of reach.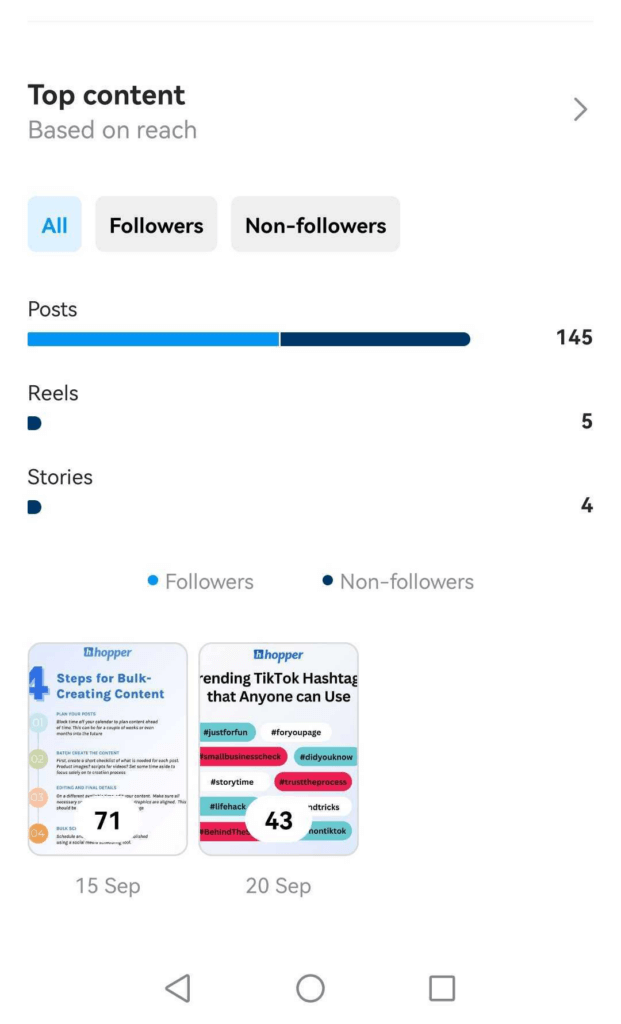 Profile Activity: The "Profile Activity" section dissects the actions users take after visiting your profile. It reveals the number of interactions such as profile visits, website taps, business address taps, call button taps, email button taps, and text button taps. It's worth noting that to access these metrics, you must have set up the respective buttons on your profile.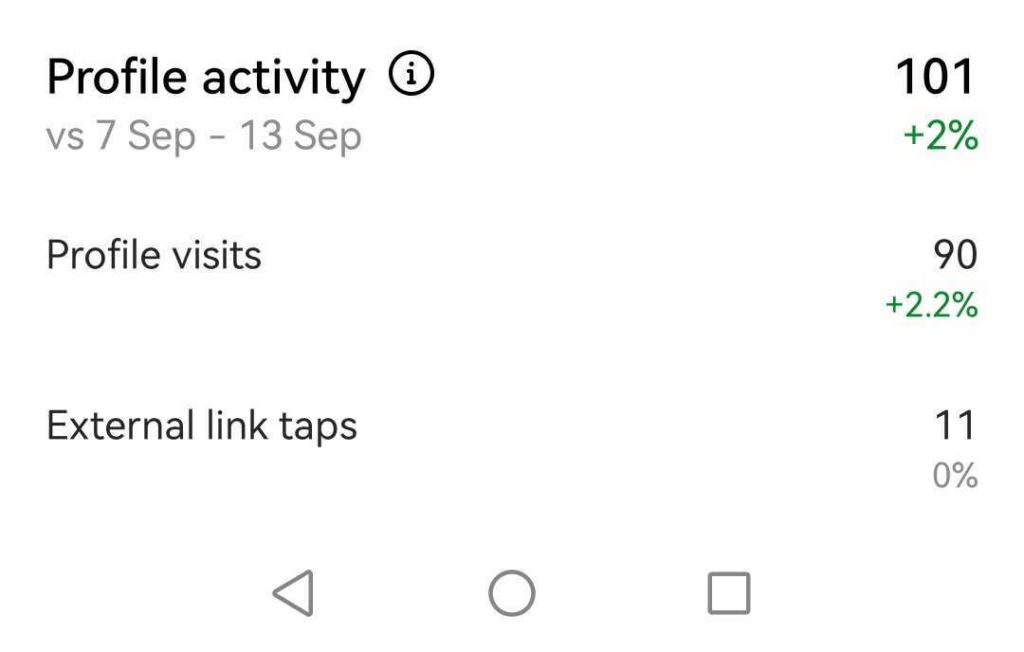 What is Accounts Engaged on Instagram?
"Accounts engaged" refers to the count of users who went beyond merely viewing or scrolling past your content, and actively interacting with it. Let's delve into the sections available on this page:
Engaged Audience: In the "Engaged Audience" segment, you'll find insights into the number of unique users who have taken actions such as liking, commenting, saving, sharing, or replying to your content. This engaged audience is further categorized by follower status, gender, age, and geographical location (countries and cities).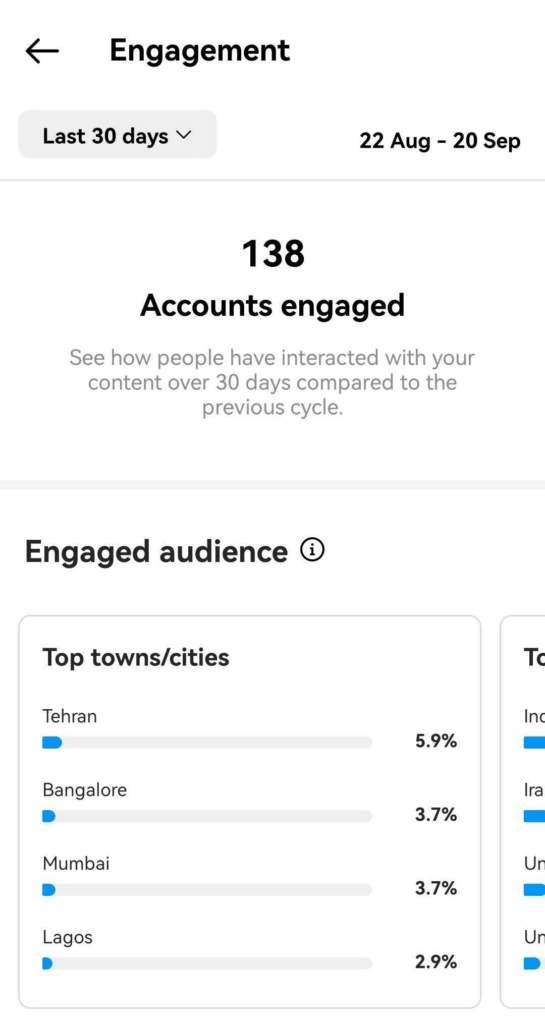 Content Interactions: Within the "Content Interactions" section, you'll discover the cumulative count of interactions like likes, comments, saves, shares, or replies generated by your content. This count is further dissected on a per-post basis, allowing you to discern the impact of individual posts. Additionally, you'll gain insights into your top-performing posts in each category.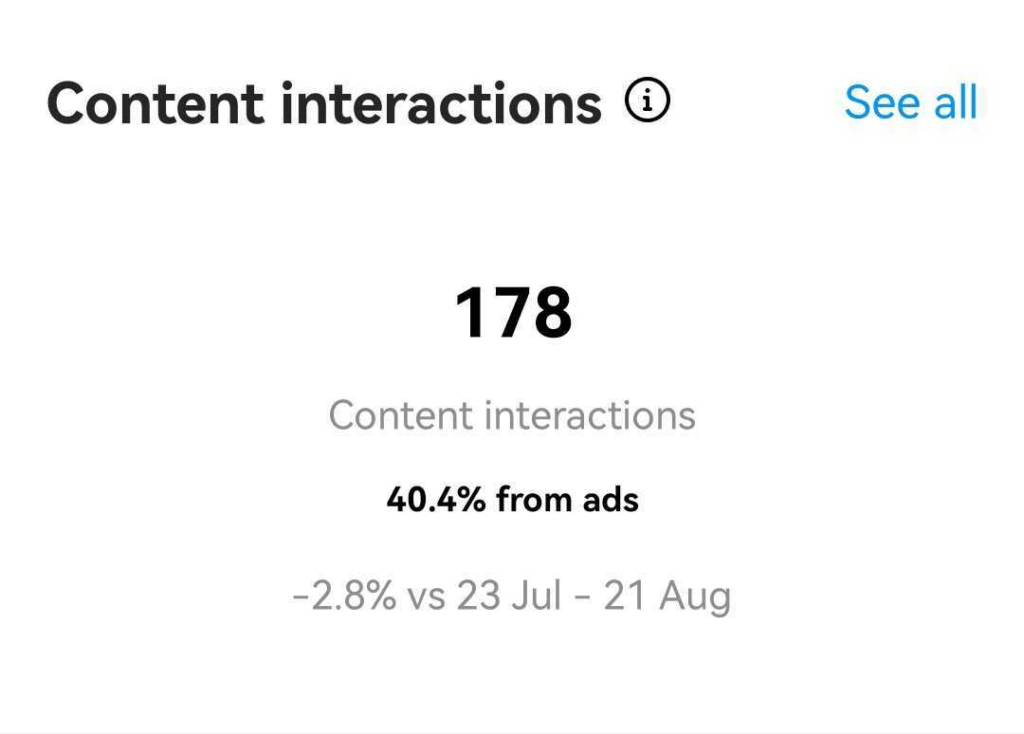 You can also delve deeper into each post to get more information by clicking on each post.
Under this section of Instagram Insights, you can see the total interactions from each post, the breakdown of the engagement, and most interestingly, the breakdown of the discovery of your post. This includes where all your impressions came from: be it hashtags, directly through your profile, home feed or other.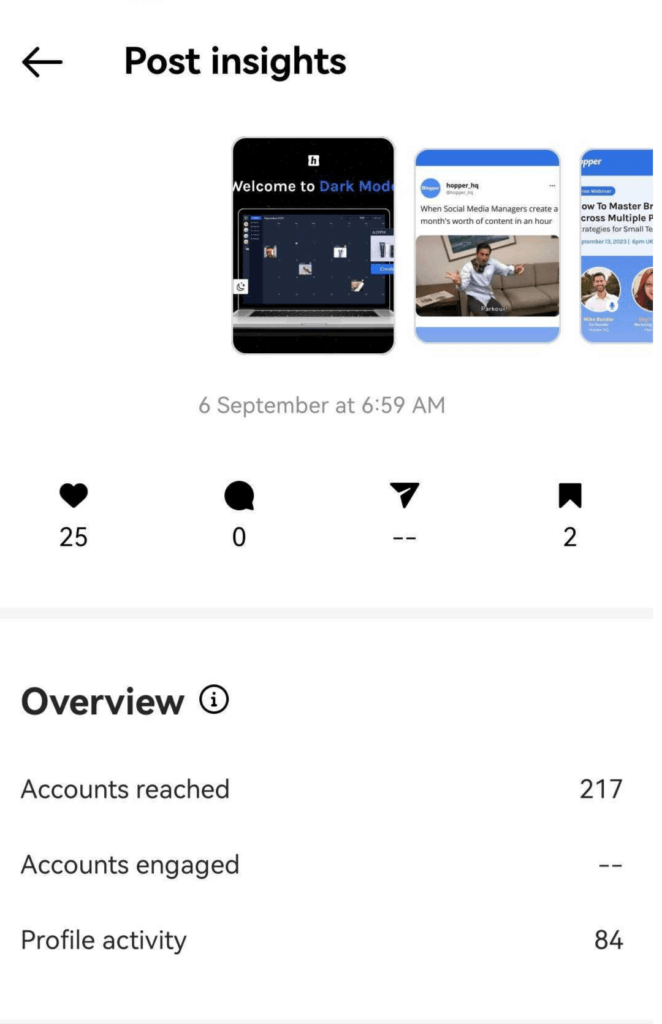 What is Total Followers on Instagram Insights?
The Instagram Insights "Total Followers" page provides you with a comprehensive overview of your follower base. Here, you can access data on your total follower count, as well as insights into follows and unfollows. Additionally, it offers valuable demographic information, including top locations, age ranges, and gender breakdown.
Beyond the demographic details, the "Total Followers" page includes another crucial section called
Most Active Times: This section reveals the specific hours and days when your followers are most active on Instagram. This insightful data empowers you to strategically plan your posts, ensuring that you reach and engage with the maximum number of your followers during their peak activity hours.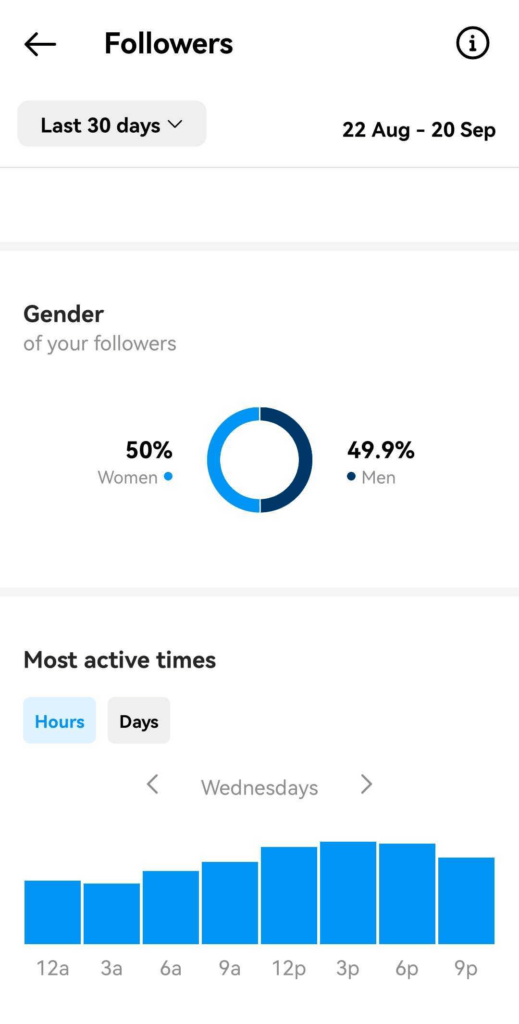 ---
Grow Your Audience With #Hashtags
Discover better hashtags to reach the more people, grow your follower count and get more engagement on your posts.
The Feed section of Instagram Insights is the easiest way to see what type of content is performing best with your audience, and also track how your engagement rate varies over time! In the Discovery section, you can see if your hashtag strategy is having a positive impact on reach, an equally valuable metric in Instagram Insights!
How to use Instagram Insights for Stories
Stories is another subsection under the Content tab where you can view the Instagram insights of your Stories. These metrics shed light on how users view and interact with your Stories, which can help you shape and plan Story content for the future…
The Instagram insights you can access for Stories include:
Impressions – The number of times your Instagram Story has been seen
Reach – The number of unique accounts that viewed the post on your Instagram Story
Exited – The number of times a user swiped away from a specific story
Replies – The number of replies to a particular photo or video in your story
Viewers – The specific users that have seen a particular post on your story
Forward – The number of users that skipped this Story post
Backwards – The number of users that went back from this Story post
Next Story – The number of taps to the next account's story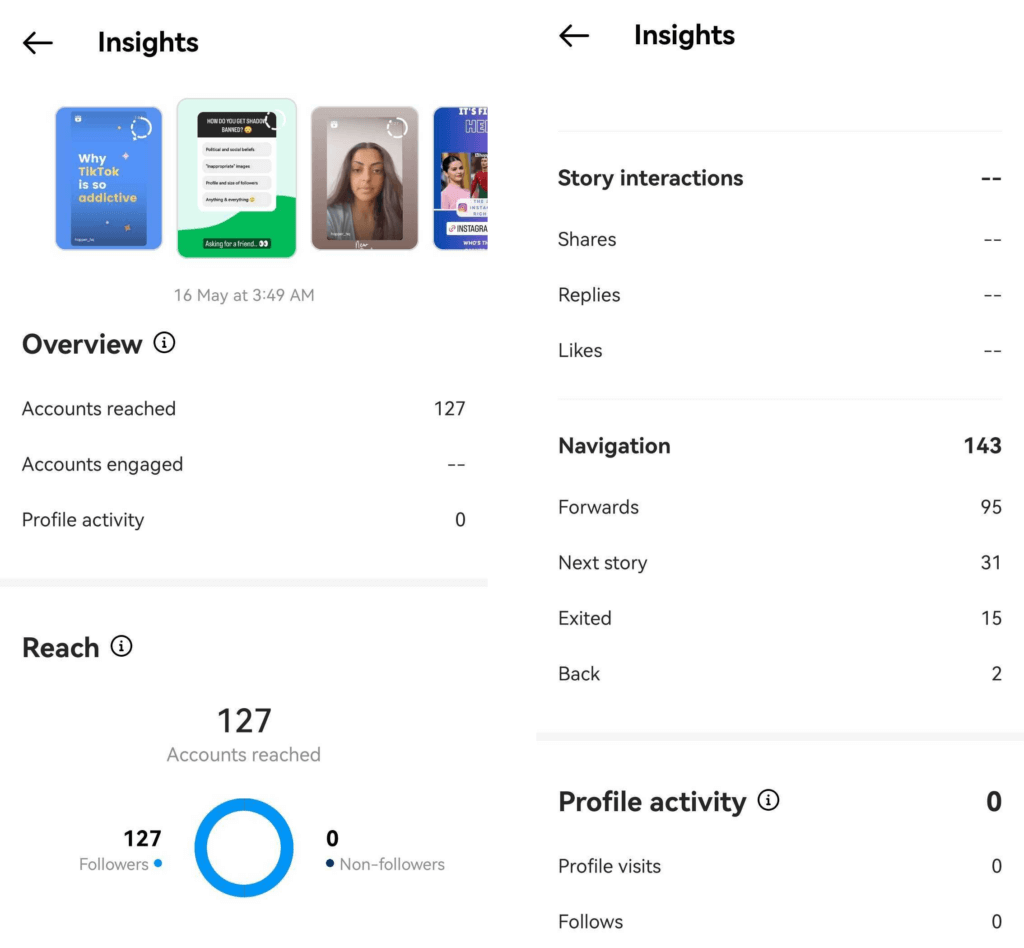 Using Instagram Insights for Stories can derive conclusions on the type of content that works best. The Navigation section offers key performance indicators such as Forward, Back and Next Story you can gauge your audience's interest in your Stories.
TRY HOPPER HQ FREE
Refreshingly Simple Post, Story + Reel Scheduling
Visually plan all your social channels. Instagram, TikTok, Twitter, Facebook + LinkedIn.