Everything Instagram – The Ultimate Instagram Marketing Course
We have a very special announement We are very excited to announce the launch of our first online course; Everything Instagram – The Ultimate Instagram Marketing Course.
The Ultimate Instagram Course
Learn how to build a relevant & engaged following. Create better content & leverage Instagram for your business.
Everything Instagram is the ULTIMATE Instagram Marketing course developed and produced by Hopper HQ. Having worked with thousands of brands, influencers, agencies and creatives helping them grow their Instagram account with our planning and scheduling tool, we at Hopper HQ are very proud to be able to present all that we know and have learnt to you guys. Our Instagram experts have curated all their knowledge. expertise, industry insights and any up-the-sleeve-tricks to teach you everything you will need to know to be successful on Instagram and develop your own Instagram Marketing Strategy.
With such a huge audience available at your fingertips, it's no surprise to see many businesses establish themselves and become successful on Instagram, strengthening their brand presence, boosting sales and building customer relationships. Instagram truly is an amazing platform to be on, to market your business, develop yourself as a creator or even to become a highly paid social media influencer.
In this course, Everything Instagram will teach you everything you need to know about Instagram & Instagram Marketing, whether you're a beginner that's just starting out or already have a presence on Instagram, this course was designed for users of all levels. The main aim of this course is to provide you with all the necessary, tools, information and advice for you to succeed on the most popular social media platform, Instagram.
In this course you will learn:
How to utilise the fastest growing social media platform
How to access an audience of 800 million users
How to establish a successful Instagram account
How to excel at Instagram Marketing
How to use Instagram for business
Simple Post, Story + Reel Scheduling ✨
Visually plan your social content. Instagram, TikTok, Twitter, Facebook, LinkedIn + Pinterest
We will cover a wide spectrum of topics including:
The course is designed to be concise but very informative, for you to invest a couple of hours of learning all you need to know and then develop your Instagram Marketing Strategy as you go along. The course is hosted on Udemy, once you sign up you'll have full access to 30 lectures, dozens of resources and full life time access to course materials.
Everything Instagram, The Ultimate Instagram Marketing course could not have been created without our amazing Hopper HQ users, we've worked with 10,000+ brands in 70 plus countries, sharing a wealth of knowledge and insight. As a token of gratitude, we are offering the course free to Hopper HQ customers. If you're a current Hopper HQ user, email us at [email protected] for a promo code and we'll get you set up on the course for free.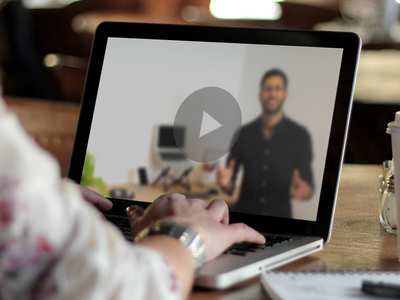 Register for the Ultimate Instagram Marketing Course
---