With social media management becoming such a top priority for most industries, becoming a social media manager is hot property. The demand is there. Now, there is a big difference between using social media well and working within the industry as a social media manager.
If you want to land that dream job in social media, this guide will help you to get started.
So What Is A Social Media Manager?
A social media manager creates and manages a brand's social media marketing plan. It's as simple as the title suggests. As a social media manager, you will be in charge of a company's social media channels, such as Instagram, Facebook, Twitter, Linkedin, YouTube, and any other social media channels the brand may have.
A social media managers goal is to ensure they keep engagement growing, post consistently across each platform, and use tools and techniques to demonstrate return on investment (ROI). The social media manager's ultimate aim will be to help define a social media strategy that will support the company's broader business goals.
Sometimes, depending on the business's size, the social media manager will have to be equipped to understand various parts of the business. For example, in smaller companies, you'll have to know how to measure data, report on the findings and create content. Whereas in larger businesses, you may have a team of experts for further support. However, the more skills you obtain, the better social media manager you will be.
What does a social media manager do?
You become the King or Queen of the castle! No, we're just joking; you are the company's voice and branding on social media. With that, the role comes with creating strategies based on proactive and reactive messaging. Your attention to detail is KEY. The role includes a lot of writing for captions and more, so be creative while also checking for grammar and spelling.
The social media manager will control responding to their audience comments, managing partnerships with brands and Instagram influencers, and create and schedule valuable and shareable content.
Working as a social media manager can be a hectic day of work; we've put together 5 essential tips to becoming a social media manager. Keep Reading!
Plan & schedule social media ahead of time.

> Video, gallery & image posts
> Calendar, feed & grid preview
> Instagram, Facebook & Twitter
Becoming a Social Media Manager Tip #1: Communication
Over the years, social media has focused on visual elements, although, as the name suggests, it's all about being social.
The fundamentals of social media include community management, great captions and customer service. They are all essential parts of what your followers expect across the different platforms.
Good social media managers know how to edit their writing for different platforms. For example, Instagram allows up to 2,200 characters and 30 hashtags, whereas Twitter have increased the number of characters per tweet from 140 to 280 for most users. Understanding how each platform works will help save time when planning your social media.
Writing for social media requires multiple skill-sets. You will need to be ready to write excellent captions with reactive call-to-action, have an expanding imagination, and avoid typos because, unfortunately, you still can't edit and fix that tweet – (Imagine a tweet going viral with typos – the horror!).
Suffering from writer's block? Take inspiration from these Instagram caption ideas.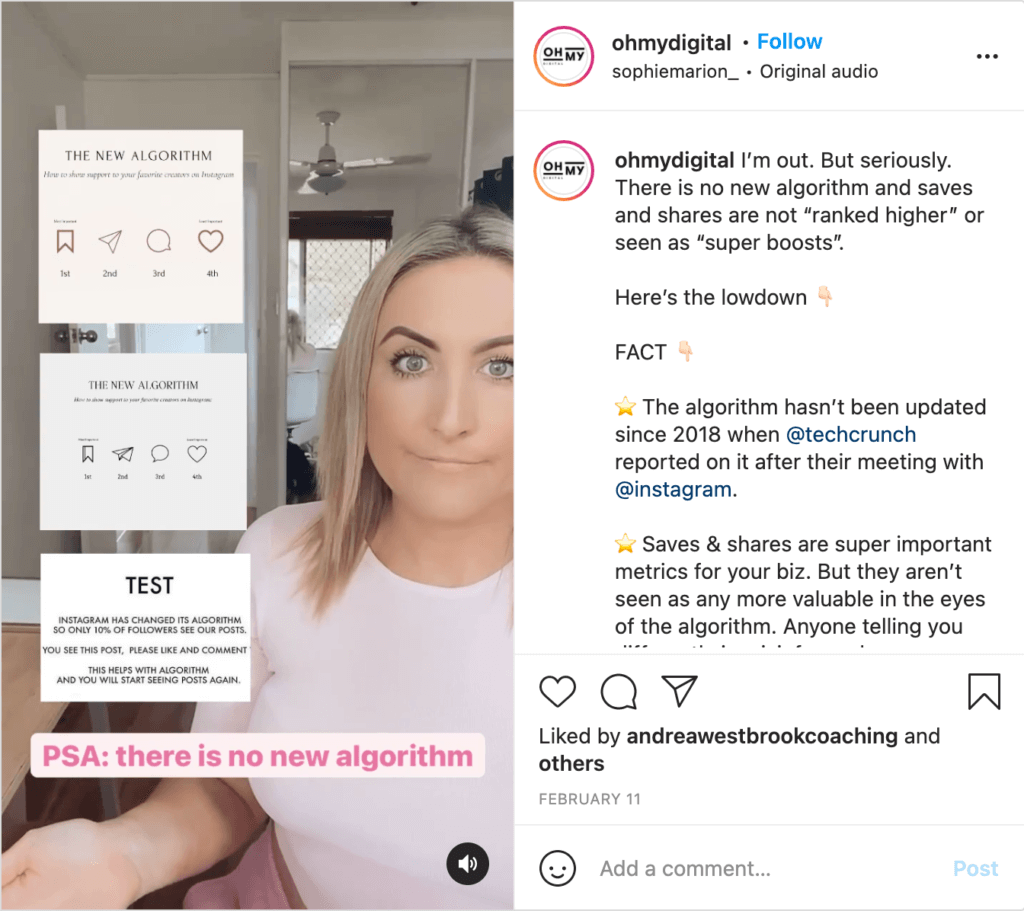 Hopper HQ friends Hayley & Katy of Oh My Digital are clued up with how to communicate on social media. They post a range of community building tips and tricks, utilize Instagram's different features and share great captions. Hook, check, emojis, check, CTA's, check. Oh My Digital find great ways to communicate across social media.
Becoming a Social Media Manager Tip #2: Creativity
Social media is all about developing content. Be that designing, taking a photograph, writing or producing a video. No matter what industry you work in as a social media manager, you need to be creative. The goal is to create valuable and buzz-worthy content that make your followers engage and share.
Social media managers need to have creativity and freedom while staying within the brand guidelines and style to get the job done.
Being familiar with the basics of photography and graphic design is necessary for success.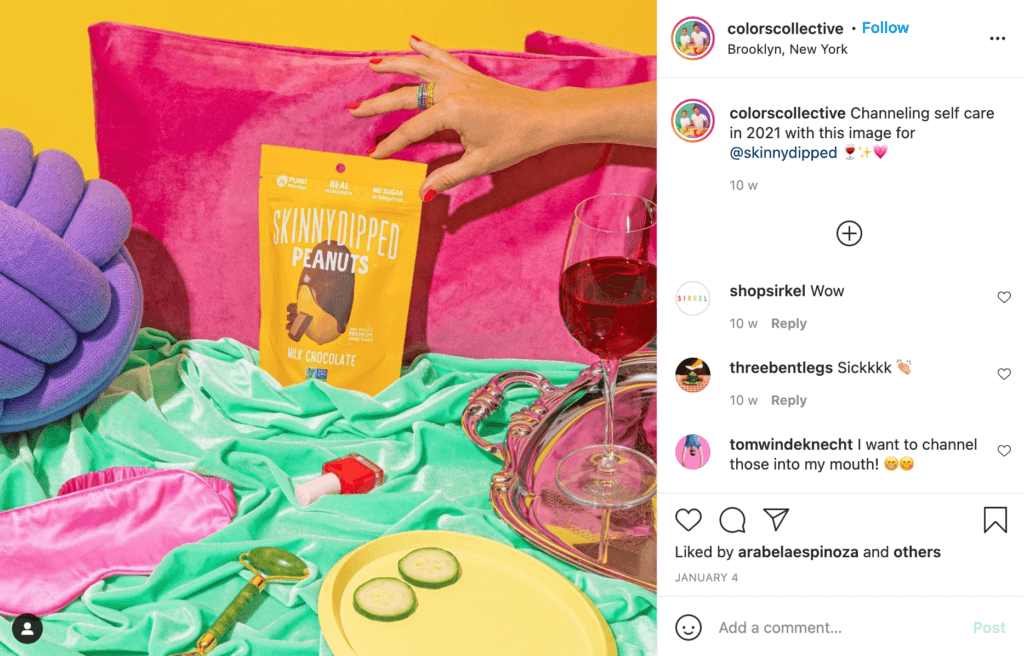 We can't get enough of Color Collective's use of visual range. Specializing in creating exciting and vibrant photography and stop-motion assets for brands social media, they truly understand what it means to be creative.
Hopper HQ has made it easy to keep your post looking their best across every social network. You can crop and add filters to each of your photos with ease.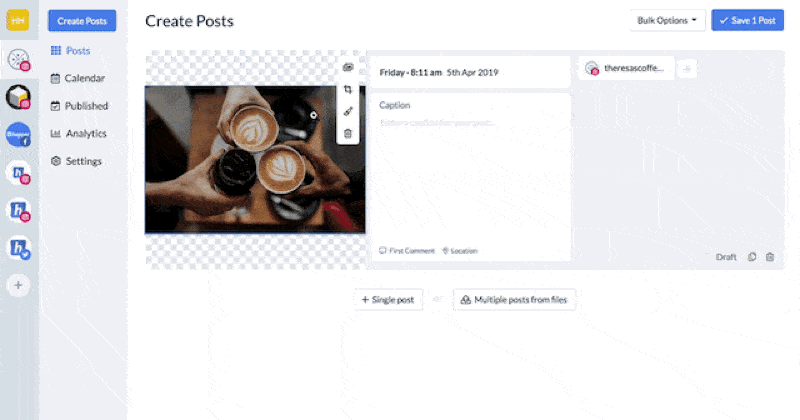 Becoming a Social Media Manager Tip #3: Using the right tools for the organization
Social media managers have to deal with a lot of different parts from day-to-day. If it's not about scheduling and posting several times a day across multiple channels or checking over and replying to comments and DM's, there is always additional short and long-term strategies to plan.
Knowing which social media tools will help you plan, schedule, and auto-post your social media campaigns visually will help with your day-to-day organization.
Take Hopper HQ, for example; we allow for fully automated posting. You no longer need to login to your social media accounts outside of work hours to get your content seen in front of your audience. We do it for you.
We make it a little more straightforward to achieve the best results with as little effort as possible. Plan, create and post content with delightful ease.
You need to be able to plan ahead, but you also need to be reactive. The best social media managers are good at being a lot of different things all at once.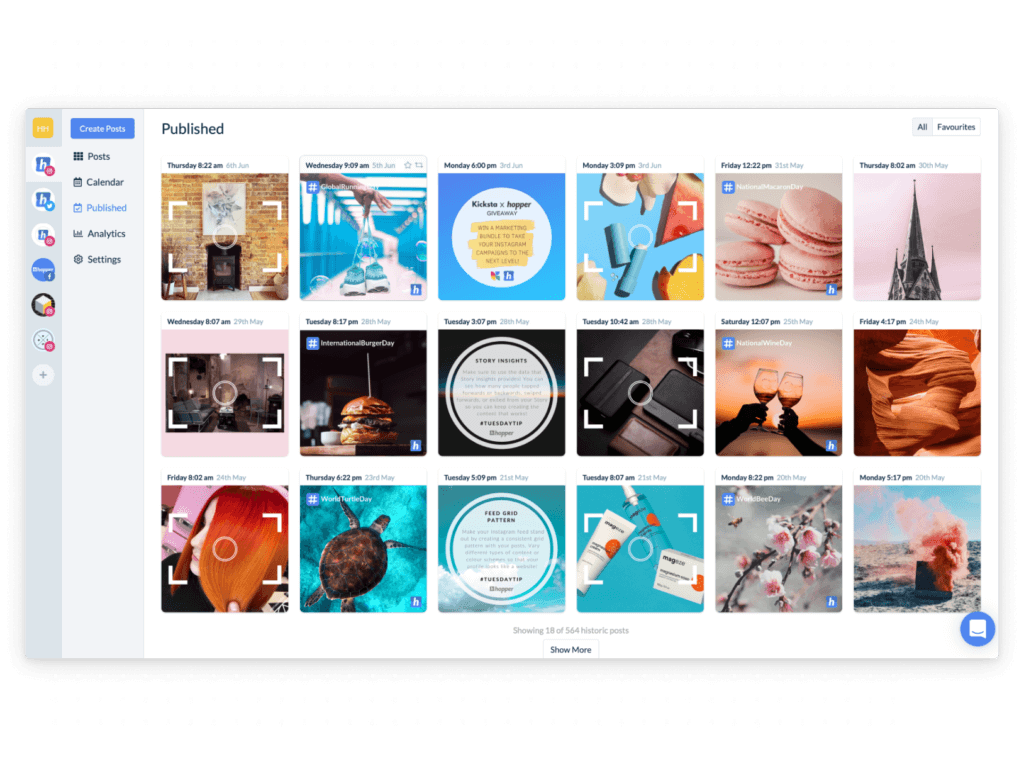 Schedule in style with our bulk upload and drag-and-drop feature. Simply select your photos or videos, drag and drop them into the calendar with your desired posting time, and it's done – ready to be published.
Becoming a Social Media Manager Tip #4: Understanding data and analytics
Social media visual aesthetic is very important, but understanding the data behind why you post something (the best time to post etc.) is so crucial. Back in the day, social media apps weren't equipped to measure social media campaigns and marketing initiatives' results.
Understanding and using analytics to prove ROI is a crucial skill for social media managers. It will set you above the rest. Making decisions based on the data will allow you to produce more high-valued and cornerstone content.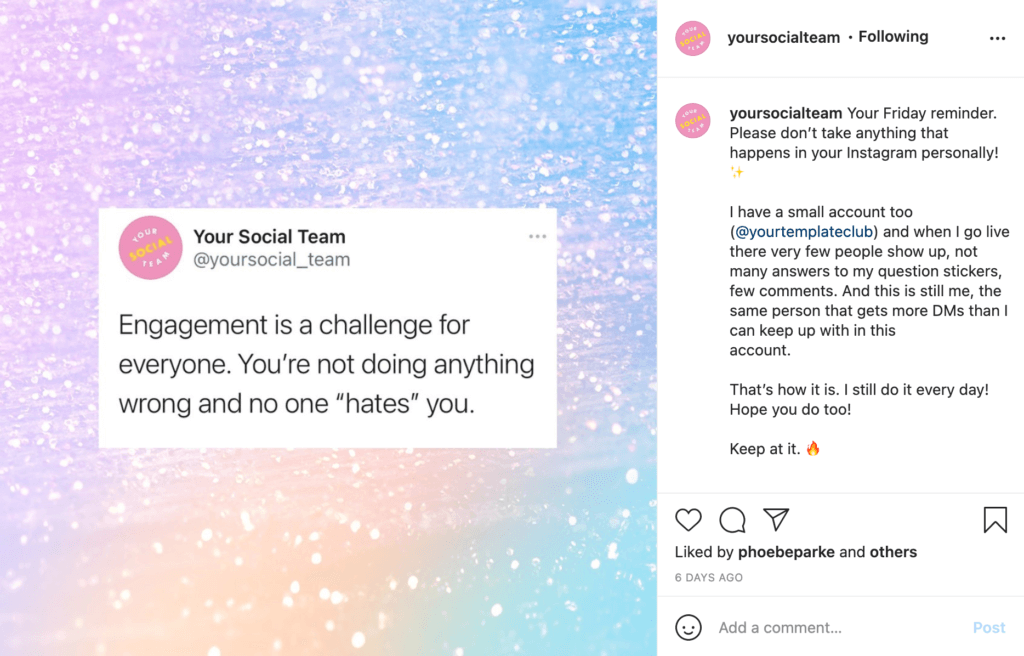 Our favourite, Manu, founder of Your Social Team, repost her tweets into Twitter Screenshots onto fun, graphic backgrounds for her Instagram content. Without knowing the back end data, you can see they receive a lot of engagement, which would indicate her audience enjoys these posts most.
With Hopper HQ, discover your best performing content & target your audience with the best times to post. We help you understand what works for your business with customized recommendations to grow your social media.
Explore The Data Behind Your Social Media Accounts 📊
Find the best time to post, track your follower growth, and understand what content works best with post and account analytics.
Becoming a Social Media Manager Tip #5: Keeping up with the latest trends
Throughout this article, you would have learnt that social media managers wear many hats.
Social media alone is only one part of marketing. But developing social strategies that strengthen overall business goals should be number one on your to-do list. It is critical also to understand other digital marketing techniques such as email, lead generation, PR and more for your brand. This understanding will help your brands' social media connect with your customers, followers and drive revenue.
The responsibilities really do range, but you need to keep up to date with the latest trends to be a great social media manager. So how do you do this? We recommended signing up to our Trending Newsletter to be the first to know about the latest Instagram and social media trends. We'll send you social media tips and trick straight to your inbox.
We also offer an Instagram marketing course designed to teach you everything you need to know about Instagram Marketing & Instagram for business. Many social media professionals have benefitted from this online learning program with key points on building a successful personal and business Instagram account.
The Ultimate Instagram Course

Learn how to build a relevant & engaged following. Create better content & leverage Instagram for your business.
Ready to become a social media manager and easily schedule your social media content? Get started with Hopper HQ if you haven't already — it's free for 14 days!