Thanks to technology, the world has become a global village of connected people of different backgrounds. These connections are both personal and professional kinds. It is no longer a case of businesses being far from people with the rising of technology and its subsets. It is much faster & more straightforward to reach a significant number of people now than it was some 20 years ago. One push of a button and you could even have a live audience from across the world.
For businesses, these modern developments in communication and networking provide tons of opportunities. Either in terms of starting up a new business or trying to grow an existing one, the importance of digital marketing trends needs not to be overemphasized.
Digital marketing has grown from being just newsletter emails and pop-up ads to more sophisticated means like personalized ads, SEO, artificial intelligence, and more. We have invested time and other resources into researching essential marketing trends for 2022 to you in discovering effective and efficient ways for digital marketing. We have narrowed it down to eight rather than flood you with loads of information. These trends are sure to be helpful, regardless of the kind of business you do online.
Customer Experience
At some point in time, you may have grumbled about loads of "template" newsletters flooding your mail inbox. These mails come in the form of a bulk message auto-sent to several others. You can tell from the tone of the message that it was a public address and not an email directed to YOU.
The focus these days, however, is now on providing an excellent customer experience that makes lifetime customers out of existing customers, rather than focusing on getting people to patronize your work. This part of digital marketing focuses on ensuring that people get the best experience while interacting with you. It also makes a provision for your business to market itself!
In 2022, customers' perception about your brand, from when they receive your mails to when they receive your products, is vital to the growth of your business.
Customers now need a great personalized experience that is convenient, factual, friendly, and efficient. Bad customer experience can cause a hitch in your 2022 business goals.
Visuals
Long and seemingly endless lines of text to read through could be monotonous and somewhat discouraging for most people. It feels like a lot of work sometimes to go through written content. On the other hand, visual content is much easier to consume! It is more natural to be drawn by a colorful catchy banner than a "why the product is for you" article—adding visual cues such as videos, images, and infographics to your marketing capture more attention. A large percentage of people have more desire to read because of visuals. So, there is a high chance that your website attracts more readers.
Plan & schedule social media ahead of time.
> Video, gallery & image posts
> Calendar, feed & grid preview
> Instagram, Facebook & Twitter
Chatbots
There are speculations that one day we would live in a world run by computers. As much as many people don't want to accept the theories, we are already having conversations with computers. Chatbots are effective computer software programs that interact with website visitors and customers. They communicate and answer questions in real-time, saving a valuable resource – time – and the cost of hiring humans to handle such a task. Its programmed personality and responses allow customers, while getting their problems solved, feel at ease and fun sometimes.
SEO
The search engine industry has been a significant driver for digital marketing. Being on top of a search result can significantly affect the growth of your business. However, changes are coming into the SEO industry in 2023. The way the search results are delivered has changed. Some six years back, loading your text with keywords would get you on the top SERPs, but not anymore. So, every website owners fight so hard to stay on top of the organic listings as most users don't look further beyond the first results page.
As a brand or company that is looking to enhance the efficiency of its marketing in the digital sphere, you can invest in a reputable SEO experts. This body of digital marketing experts can be entrusted with the responsibilities of scaling your business and establishing a better online presence with the best and latest practices in SEO.
Voice Search
Voice search has started to pick up the pace. Brands can now leverage smart speaker devices to provide voice service for their customers. Orders can be placed using simple voice commands. Voice search has also proven to improve customer experience, a vital aspect of digital marketing.
Multi Social Media
Billions of customers exist across the web, making use of different social media platforms regularly. Creating a presence on platforms such as Twitter, Instagram, Facebook, and even WhatsApp, can help you create a better connection with your customers. As celebrities do, businesses can also key to features like live videos to organize important programs like a Q&A session. Much more than the bond that the social media creates between your business and its clients, it also gives you an insight to understand your client base, their needs and preferences.
Customer Retention
Successful and productive customer experience strategy is one that ensures the experience doesn't end at first contact. This way, existing customers are kept, and new ones are also attracted. Loyal customers are invaluable assets because they will help increase your business's reputation and exposure by referrals. Some customers would willingly do an excellent and free advert for your brand, all because they've had an enjoyable experience with your brand.
Be Ahead of Trends
It is 2023 now and currently, and you're going through an article about the eight essential digital marketing skills for 2023. In the coming year, you or someone else may be looking to see an updated list. That's how trends work. As time goes on, needs, preferences, and technology will change, and so would the trends. Voice search didn't exist a couple of decades ago, but the story is different now. To be ahead of trends in the top trend ever! It allows you to develop as new technologies and strategies evolve. Don't stick with the old because it's what you're used to or they used to work.
Stay ahead of trends, so your business stays fresh and relevant. So, there you have it, the essential digital marketing skills for 2023! We hope the article has been informative and helpful.
We have a new article about digital marketing trends for 2023, read it now!
---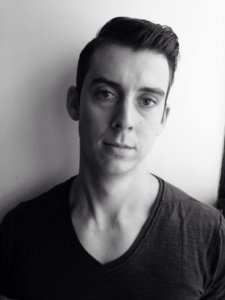 Joel House is a founder of Joel House Search Media which provides Sydney SEO Services. His Passion towards Organic SEO and Google Adwords makes him more special. He ensures one thing above all is to keep quality. It will ensure that the client gets the best ROI and SEO.