Fitness fads, transformation videos, meal preps and workout plans dominate a huge portion of content on Instagram, and it's no surprise since the emphasis on fitness and health has become a mega-trend. Instagram is a great place to document your fitness journey, gain inspiration and share tips. But to make the most out of this you need Instagram hashtags. Yes, hashtags are still so important, and using the right ones on both posts and Stories gives you a real chance to get your health and fitness account soaring. So here's a list straight from Hopper HQ on the best fitness hashtags you should use to boost your Instagram account.
Before we dive in, check out our All-In-One Guide To Instagram Hashtags!
Working Out 🏋️‍♂️
Health and fitness hashtags come in a wide variety; however these are the hashtags you're going to want to include whenever you're showcasing yourself in the gym or your workout progress. These hashtags are very popular and throwing these in will bring all the gym addicts liking your posts.
#Fitspo #Fitfam #GirlsWhoLift  #GymLife #Legday #NoPainNoGain #FitLife #GetStrong #Workout #MondayMiles #ChestDay #SeenOnMyRun #TrainHard #Gains #Strengthtraining #Physiquefreak #Fitness #Bodybuilding #Yoga #CrossFit #FitFluential #Fitnessfriday #Flexfriday  #Sundayrunday  #Instarunners #Gym #Movenourishbelieve #Squats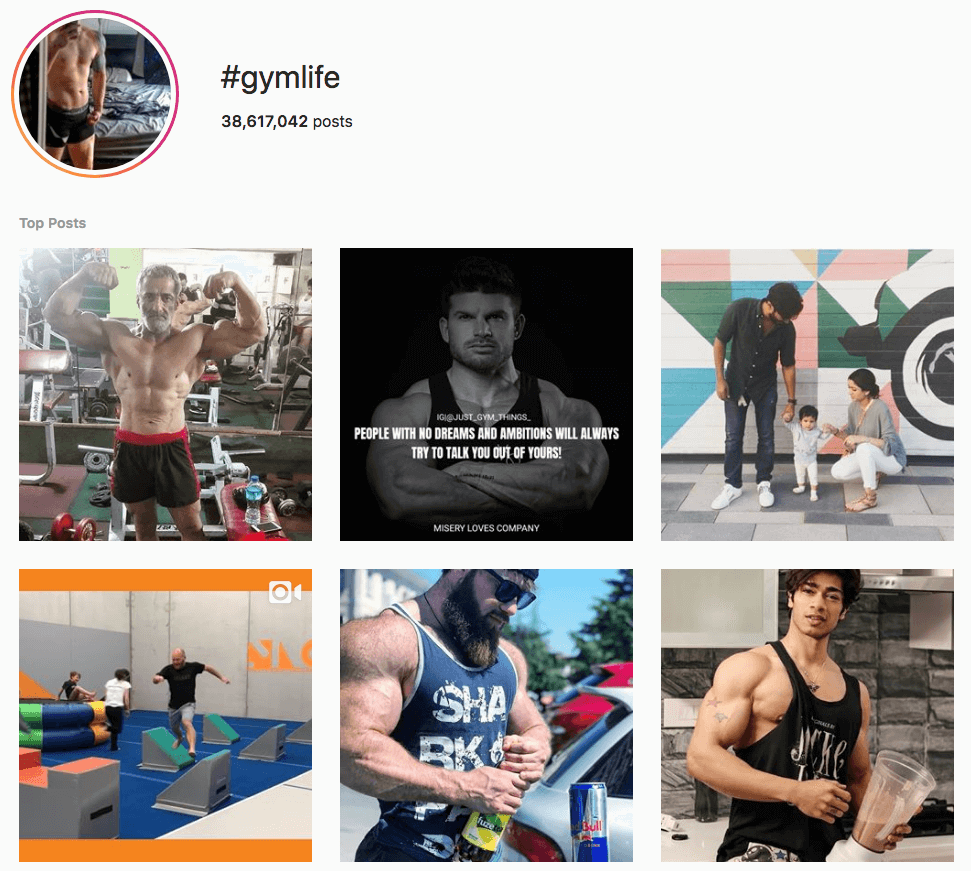 Healthy Eating 🥑
Instagram's also a great place to share healthy eating inspo! Whether you want to share your meal prep, new recipes, diet plans, nutritional information or even just post a photo of an avocado (because everyone who eats healthy loves avocados right?) you need to use these hashtags…
#Health #EatClean #EatLocal #FitFood #GlutenFree #HealthyEating #HealthyRecipes #Nutrition #Paleo #Vegan #GetHealthy #HealthyLife #HealthTalk #HealthyFoodPorn #IQuitSugar #Detox #Nutrition #CleanEating #AvocadoLove #CalorieCounting #MealPrep #MindBodyGram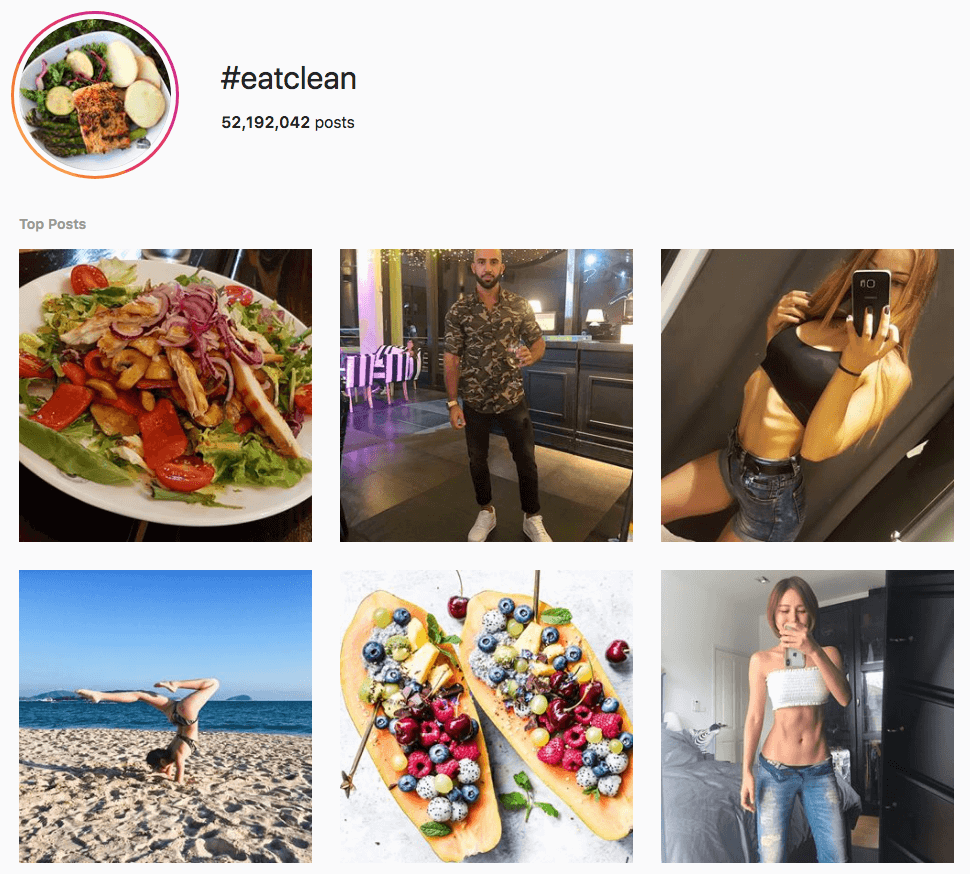 Schedule your Instagram posts.
Fully automated posts. No phone required.
Motivation & Quotes 💪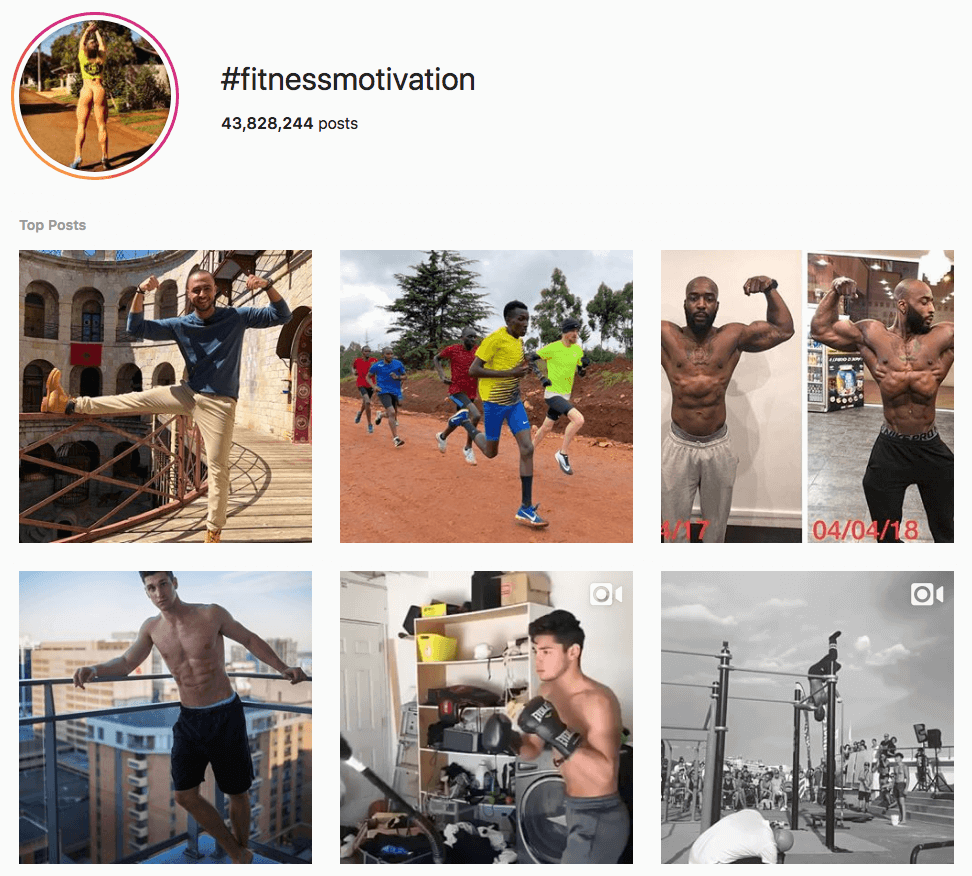 Running 🏃‍♀️
Another big community on Instagram is the runners! The app is a great place to share training progress, marathon prep, and even your new trainers. With apps such as Strava, FitBit and MapMyRun, sharing your runs online has never been easier. Get out jogging and join the hype! P.S the hashtag #Run has been used on almost 45 million posts…so stand out by using these more niche community running hashtags!
#RunnersOfInstagram #FurtherFasterStronger #RunningMotivation #Marathon #MarathonTraining #SeenOnMyRun #TrailRunning #InstaRunners #CrossCountry #Instarunners #LoveRunning #RunnerLife #RunningCommunity #RunningShoes #RunItFast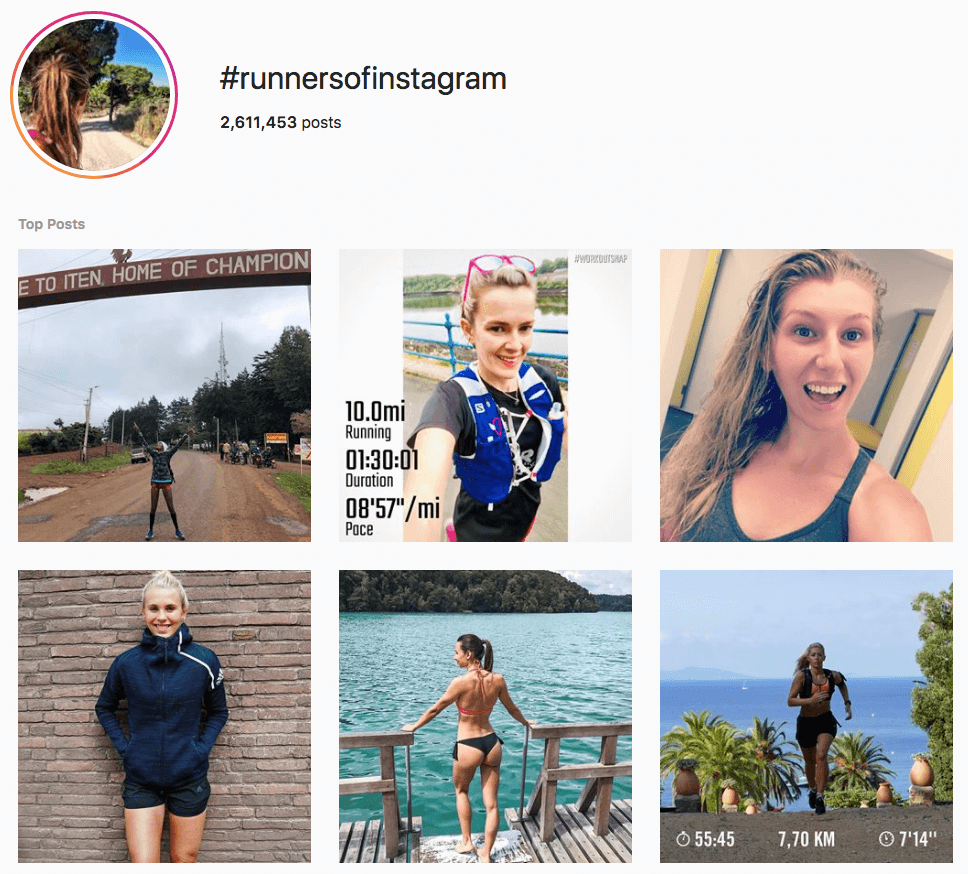 Yoga 🧘‍♂️
Instagram is a huge platform for yogis all over the world, and a great place to share practice, classes and progress. Whether you're an instructor looking to find new students, or a beginner documenting your flexibility increasing, there is a large community who want to find your posts! Make it easier with these yoga-specific hashtags along with the yoga position(s) in the post:
#Yogi #Balance #Ashtanga #BeginnerYoga #BodyPositive #Vinyasa #YogaFlow #YogaEveryDamnDay #YogaLife #Asana #YogaChallenge #SelfLove #Namaste #Flexibility #PracticeDaily #Pranayama #Meditation #YogisOfIG #Yogaholic #BendDontBreak #MyYogaLife #SelfPractice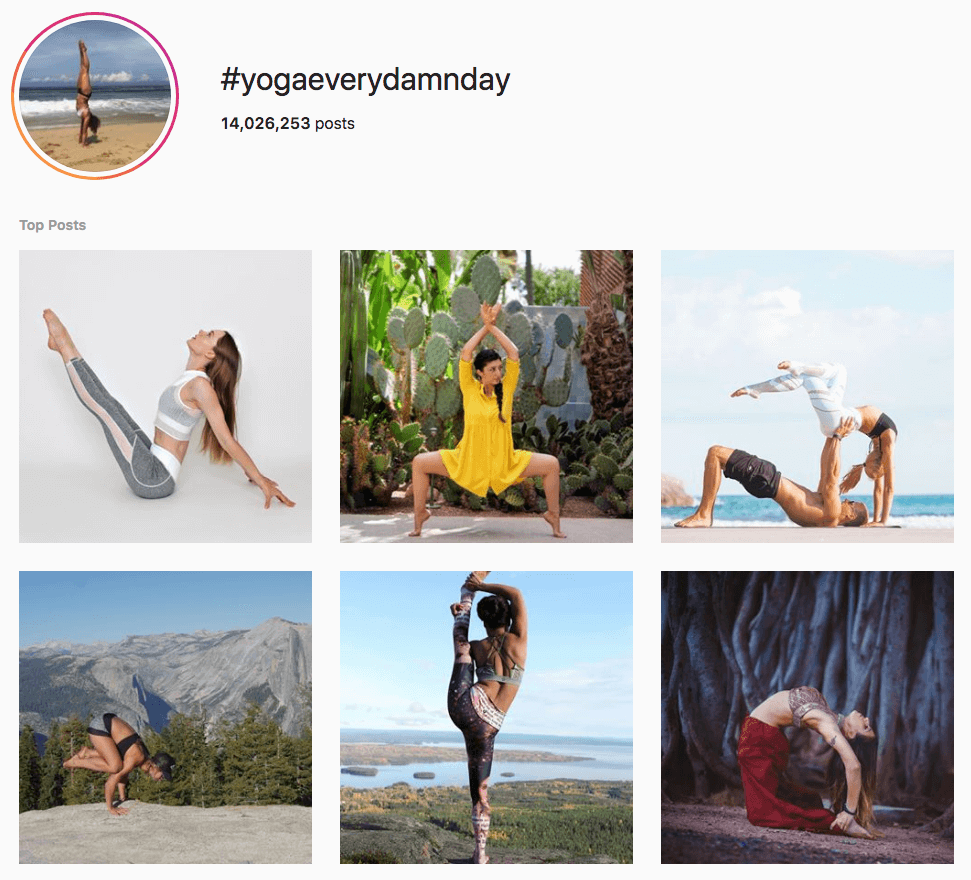 Remember
When hashtagging, it's important not to overload or spam your posts with hashtags that don't work and could result in you getting shadow-banned. The trick is to use a few generic and a few niche specific hashtags to give you the best reach – just make sure they are always relevant to the photo, video or Story you've posted. 
Check out our All-In-One Guide To Instagram Hashtags here for more tips!
For more top niche Instagram hashtags, take a look at our other guides:
Top Photography Hashtags 📸
Top Food Hashtags 🍕
Top Fashion Hashtags 👗

Schedule Your Hashtags
Plan & schedule Instagram posts ahead of time.
Video, gallery, image & text only posts
Fully automated. No 'reminders'
Instagram, Facebook & Twitter
START PLANNING YOUR POSTS NOW