Instagram hashtags are very useful in making your content more discoverable and increasing the reach and engagement on your profile.
For photographers and influencers who are looking to share their work and grow a following on Instagram, it's important to know which photography hashtags to use. Granted you hashtag correctly, you should see an increase in both likes and followers!
Many photographers, both amateur and professional, have built and developed their careers utilising the unique benefits of Instagram as a social network. Being a photo-sharing platform, Instagram has made it pretty easy for budding photographers to begin creating a portfolio.
However, it can sometimes be difficult to make yourself stand out amidst the millions of pictures uploaded daily. Hashtagging is therefore fundamental in drawing an audience and gaining exposure for your work – it can really boost your presence on Instagram and in the photography world!
So the key question arises, what are the best photography hashtags to use?
It truly depends on your content and style of photography, but we've outlined the top hashtags for a range of popular photography niches below…
Before we dive in, it would be a good idea to check out our All-In-One Guide To Instagram Hashtags so you're all clued up!
1. Most Popular Photography Hashtags
Here are some of the most popular photography hashtags on Instagram, which are great if you're starting to build your following as a photographer on the app.
However, it's worth noting that these hashtags are exceedingly popular and therefore competition is high! We'd recommend using a few of these to increase your reach, alongside more specific relevant hashtags to the context of the photo!
#JustGoShoot #InstaGood #InstaPhoto #PicOfTheDay #PhotoOfTheDay #Photogram #Capture #PhotographyDaily #PhotographyIsLife #iPhoneography #Camera #Composition #Photoshop #Instadaily #Igers #Cityscape #HDR #HDRspotters #Instafocus #IGworldclub #Visuals #Aesthetics #ThroughTheLens #Snapshot #Exposure #Moment #PhotographyAddict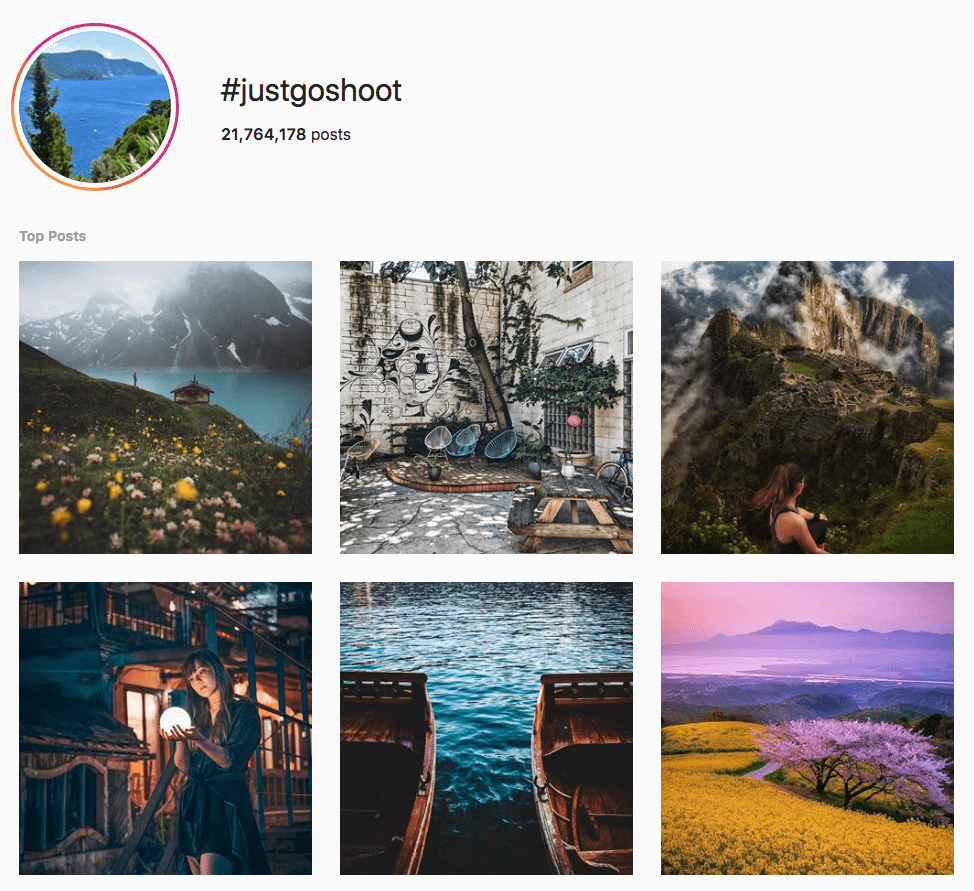 2. Technical Photography Hashtags
These technical photography hashtags relate to the content of your upload and how it's been shot. Whether it's a hashtag highlighting the style of capture, the editing tools used, or even describing the composition, this is the next level up for photography hashtags on Instagram.
By specifying hashtags from the list below that are relevant to your shots and style, you'll attract a highly relevant audience of people interested in your type of photography.
(This isn't a mass copy and paste job – only include technical hashtags that are correct/relevant)
#Aperature #LongExposure #ManualFocus #Macro #RuleOfThirds #Vignette #50mm #LightPhotography #VSCO #VSCOcam #Snapseed  #LeadingLines #Symmetry #Viewpoint #Panorama #DepthOfField #GoldenRatio #Monogram #Monochrome #DodgeAndBurn #ThroughTheLens #Bokeh #MoodyGrams #FatalFrames #ReflectionGram #Lightroom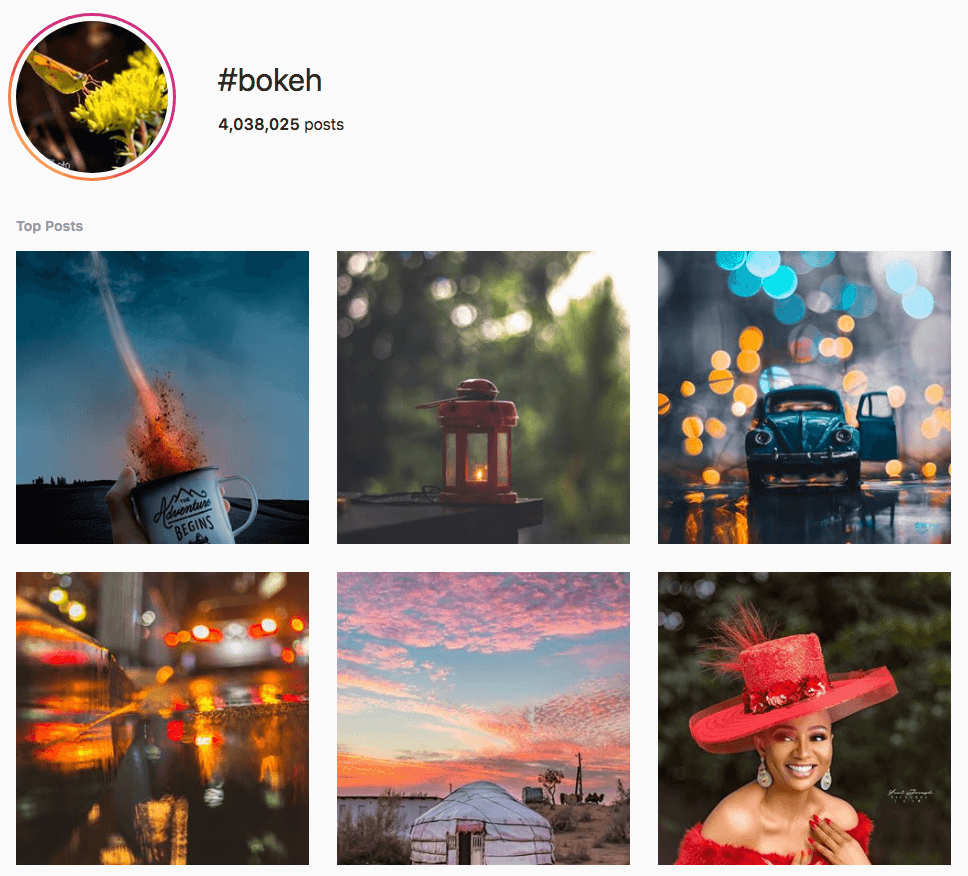 3. Portrait Photography Hashtags
If portrait photography is your speciality, there's no point hashtagging anything to do with landscapes on your Instagram profile. Keep it highly relevant with these portrait photography hashtags…
#PortraitPerfection #Portrait_Society #IGPortrait #Portraiture #PortraitOfTheDay #WithHumans #SelfPortrait #PortraitPhotography #Portrait_Mood #InstaPortrait #PostMorePortraits #Portrait_Shots #PursuitOfPortrait #PortraitPage #PortraitSociety #RSA_Portraits #DiscoverPortrait #TangledInFilm #Portraits_Today #PortraitFolk #PortraitsFromTheWorld #MoodyPortraits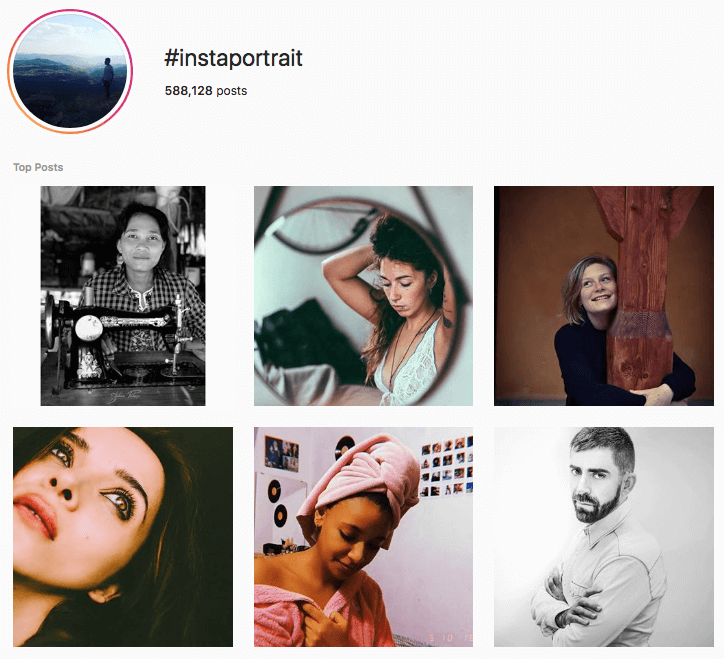 Plan & Schedule Your Social Media Posts

Visually plan your posts. Drag & drop everywhere in seconds ✨
4. Landscape Photography Hashtags
For the lovers of the great outdoors! Instagram is such a great place for landscape and scenic photography. Make sure your shots get the reach they deserve with these high-engagement hashtags…
#LandscapeLovers #BeautifulLandscape #Viewpoint #NakedPlanet #LandscapeHunter #Sky_Captures #ScenicView #Cloudscape #SkyScape #Mountains #LandscapeShot #Landscape_Specialist #Splendid_Earth #Outdoors #Earthpix #DiscoverLandscape #AwesomeGlobe #IGRefined #Earthescope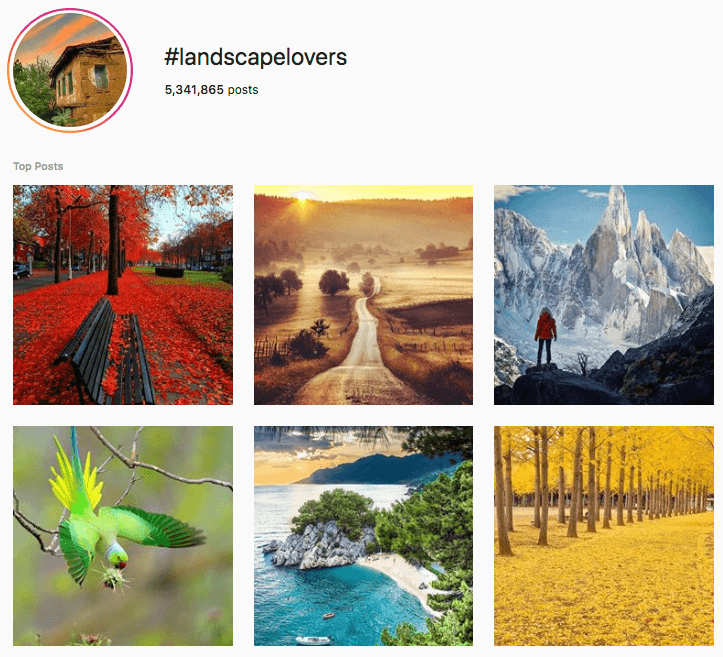 5. Street Photography Hashtags
Urban photography is very different to landscape (obviously) but you'd be surprised how many Instagram users lump unrelated hashtags together in the hope of increasing engagement. If you're a street photographer, use these hashtags to find the people most likely to engage with your posts and follow you…
#StreetShot #IG_Street #StreetShooter #StreetLife #StreetGrammer #UrbanPhotography #StreetVision #UrbanAisle #StreetTogether #StreetLeaks #ASPFeatures #In_Public_Sp #LensOnStreets #CaptureStreets #FromStreetsWithLove #Street_Photo_Club #UrbanShot #StreetView #LensCultureStreets #StoryOfThe Street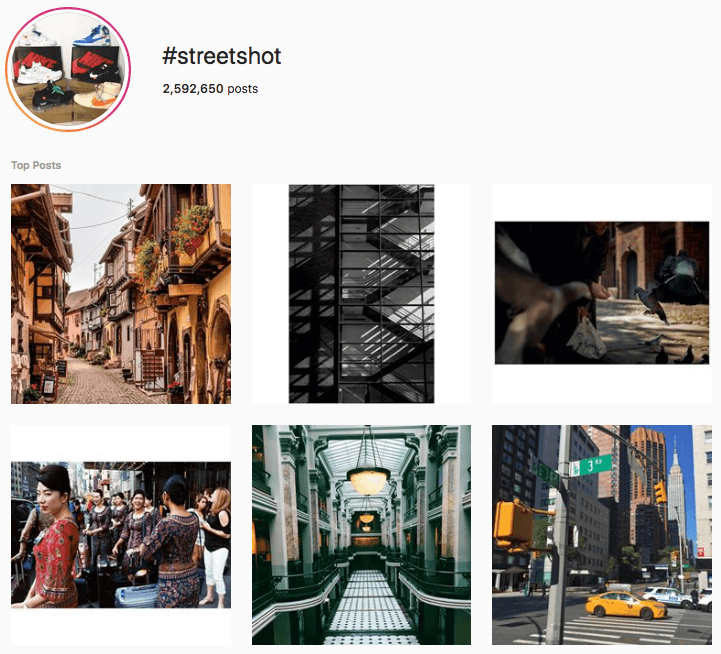 6. Travel Photography Hashtags
Instagram has become a complete hub for travel bloggers in recent years. In order to stand out from the millions of #wanderlust hashtags, use these travel photography specific hashtags on your posts…
#TravelTheWorld #ShareTravelPics #WorldExplorer #TravelBug #Travelholic #Globetrotter #AroundTheWorld #TravelAddicts #GetLost #TravelScenes #InstaPassport #PostcardsFromTheWorld #PassportReady #TravelStroke #LonelyPlanet #TLPicks #PostcardPlaces #LiveIntrepid #LifeWellTraveled #LetsGoEverywhere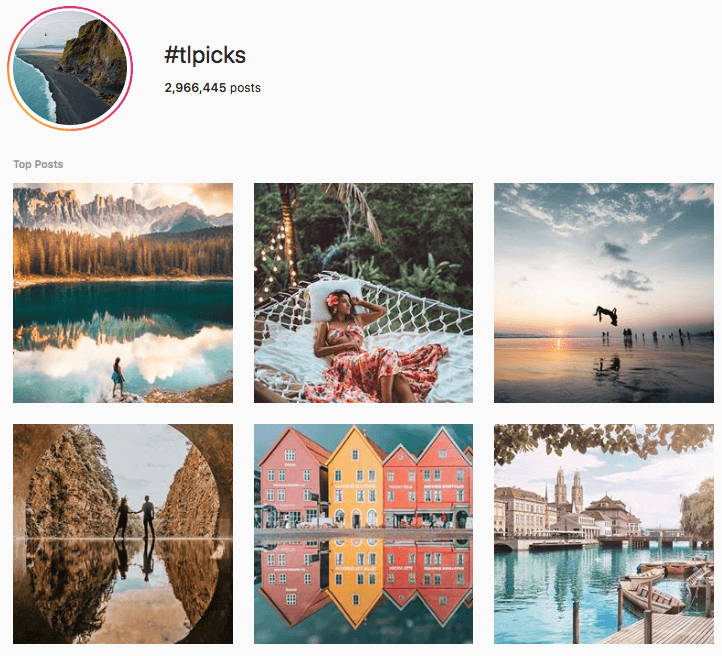 For even more travel photography hashtags, check out our complete guide!
7. Nature Photography Hashtags
Nature photography is a huge niche on Instagram. If you shoot the natural world and everything in it, make sure you reach your desired audience with these specific nature photography hashtags!
#NatureLovers #Nature_Photo #IGNature #Nature_Of_Our_World #NaturePerfection #NatureDaily #WorldNature #NaturePic #NatureInstagram #NatureCapture #Nature_Shots #Nature_Seekers #IGNatureCapture #NatureIsArt #Nature_Brilliance #NaturalWorld #BNS_Nature #FiftyShadesOfNature #ColoursOfNature #Nature_Worldwide_Miracles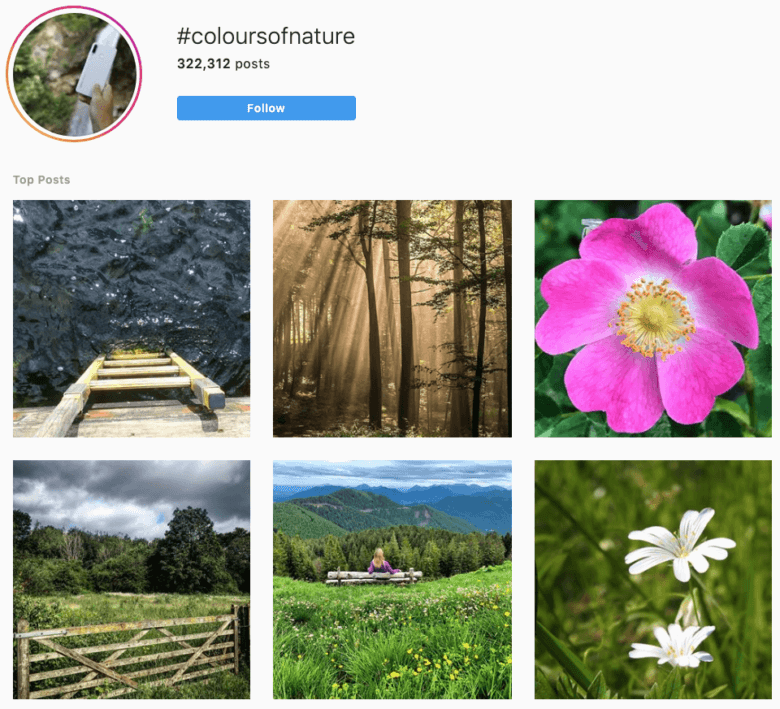 8. Black & White Photography Hashtags
If you only shoot in monochrome, use these black and white photography hashtags to share your work and reach the greyscale photography community on Instagram.
#BnW #Monochrome #BnW_Captures #BnW_Mood #BWLovers #BnW_OfTheWorld #Monochromatic #Irox_BW #IgersBnW #Insta_Pick_BW #World_BnW #NoirStreetLife #BW_Life #MonoArt #Noir #InstaBlackAndWhite #BW_Society #Greyscale #BnW_Perfection #BnWPhotos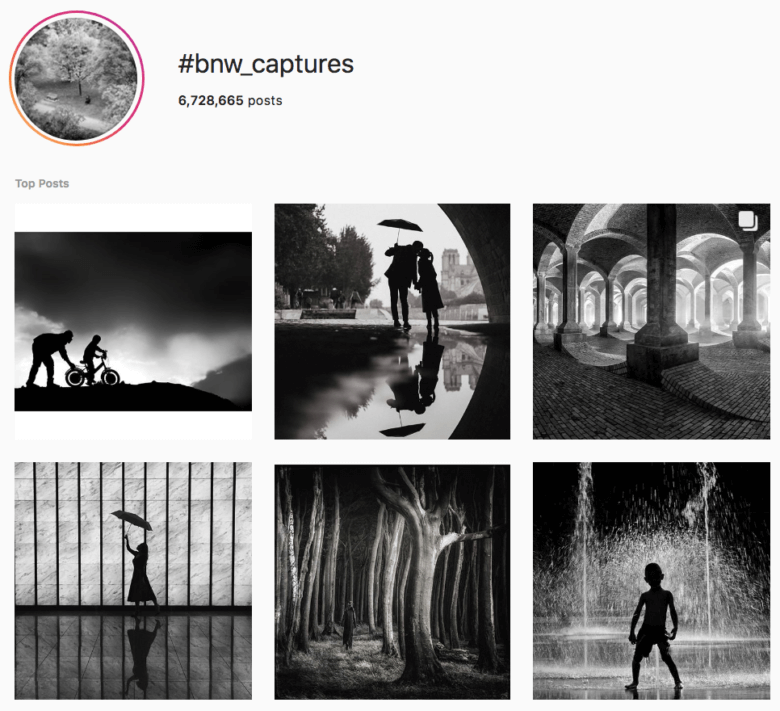 8. Food Photography Hashtags
Instagram is the place for sharing food and a huge marketing channel for restaurants. Pair these top food photography hashtags with specific ingredient and cuisine hashtags to reach your target audience…
#FoodPornShare #FoodCaptures #Foodography #Foodgasmic #FoodFoodFood #FoodFeed #Foodstagramming #FoodieGram #FoorForFoodie #Foodilysm #FoodStyling #FoodStylist #FoodPhotographyAndStyling #FoodVSCO #BeautifulCuisine #FoodPhotoADay #FirstWeEat #FoodieGram #FoodPhotographer #FoodOfInstagram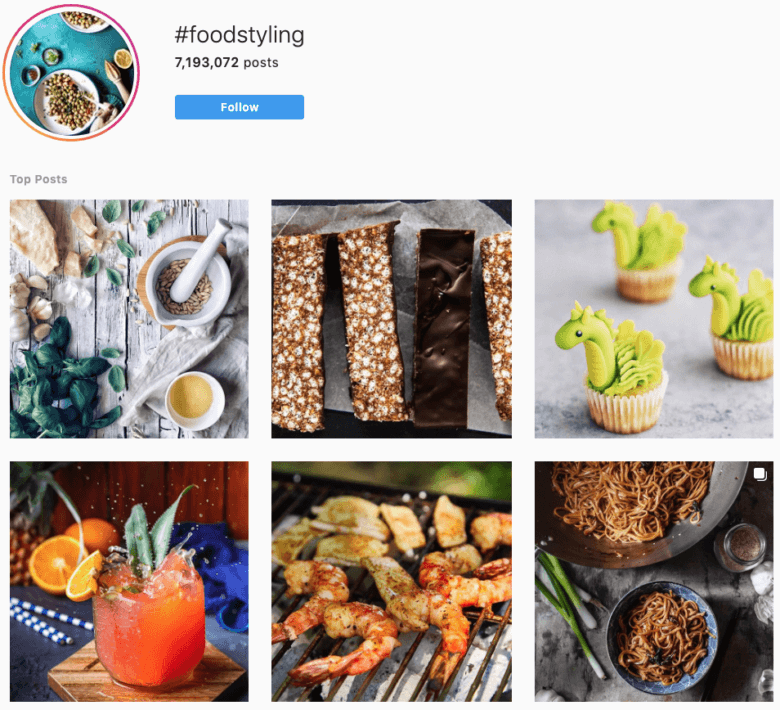 9. Wildlife Photography Hashtags
For the animal lovers of Instagram, there are a whole host of wildlife specific photography hashtags you can use on your posts to reach people who are interested in your content! Copy and paste these hashtags as well as adding particularly relevant ones.
#WildlifeOnEarth #WildPlanet #IG_Discover_Wildlife #WildPhoto #Wildlife_Perfection #Wildlife_Shots #WildGeography #WildlifeOfInstagram #NatGeoWildlife #Wildlife_Vision #Explore_Wildlife #WildlifePicture #WildlifeCaptures #NikonWildlife #WildlifeShots #WildlifeSeekers #WildlifeIG #Wildography #WildlifeCentral #WildlifePortraits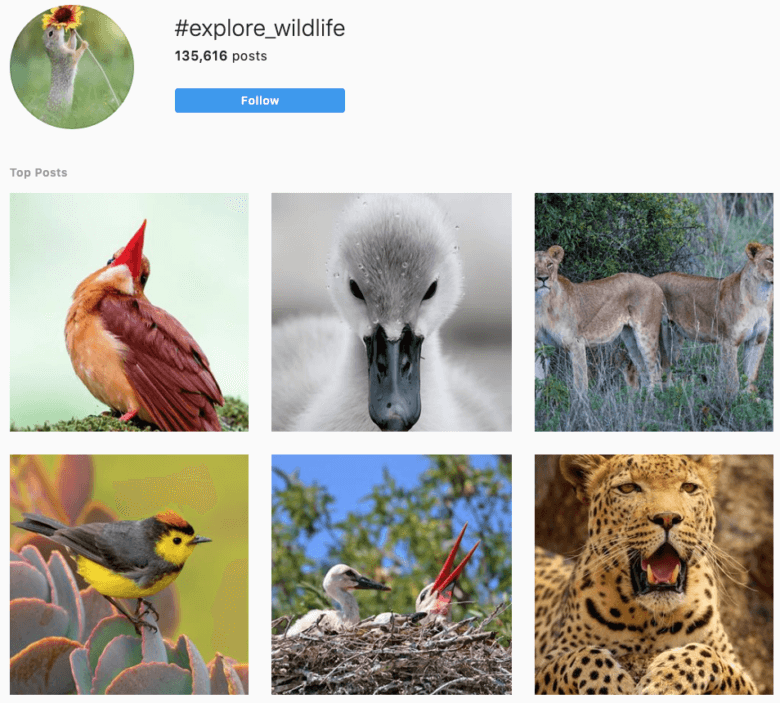 10. Film Photography Hashtags
Old school photographers, these are for you! Film photography is a large community on Instagram — make sure you include the relevant technical hashtags as well to connect with similar photographers and people interested in your work.
#FilmCommunity #InFilmWeTrust #Minolta #AnalogPhoto #TheFilmShot #35mm #35mmFilmPhoto #AnalogClub #DeathB4Digital #ShootFilmMag #AnalogShooters #AnalogueFeatures #KodakEktar100 #ShootInFilm #FilmPhotographer #Film35mm #MinoltaX700 #ShootFilmStayBroke #MadeWithKodak #FilmIsGood #ShootFilmNotMegaPixels #TheFilmGang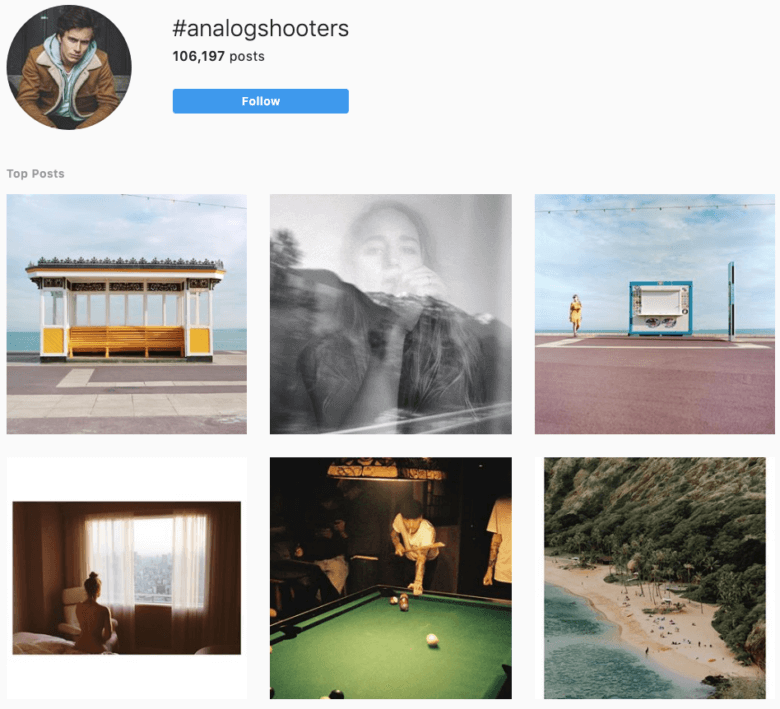 11. Community Hubs Photography Hashtags
Community Hub hashtags have been created by the community for the community. These hashtags are designed to help you connect, share and grow your presence across Instagram, and can be incredibly powerful for photographers to utilise.
There are dozens of Instagram accounts dedicated to the photography community, each within their own niche — street photography, travel, nature, portrait etc — all of which have community hub photography hashtags.
This creates an incredible micro-platform to take advantage of to give your photography a boost. Find a community account on Instagram that suits your photography style, follow the page, include the relevant photography hashtags and reap the rewards!
Naturally you should see a huge increase in engagement from those searching and using the hashtag, great for connecting with other photographers and growing quality followers.
Plus, if you do manage to secure a feature on the community account, you'll gain exposure to tens of thousands of users who follow the account!
#visualsoflife – @visualsoflife
#CreateCommune – @createcommune
#AGameofTones – @agameoftones
#artofvisuals #aov – @artofvisuals
#thecreatorclass – @thecreatorclass
#peoplescreatives – @thepeoplescreative
#streetsdreamsmag – @streetsdreamsmag
#worldtravelbook – @worldtravelbook
#passionpassport – @passionpassport
#ftwotw – @waitingontheworld
#of2humans – @of2humans
#discoverearth – @discoverearth
#pursuitofportraits – @pursuitofportraits
#exploretocreate – @visuals.collective
#portraitmood – @portraitmood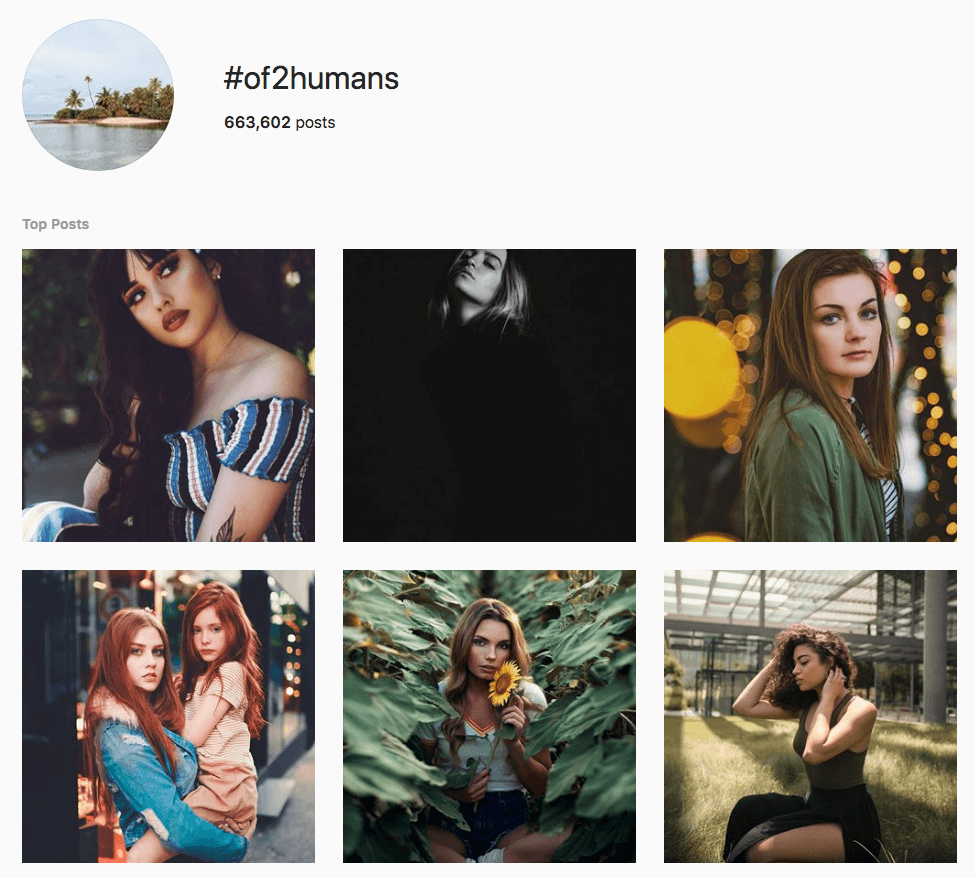 You can't guarantee a feature on a community account due to how competitive it is, but don't be disheartened as that's the beauty of the community.
It's the competitive nature you should harness, to drive you to enhance your photography skills, develop your artistry and finesse your craft. Remember, it's your individuality that will get you noticed as a photographer, so get out there and get creative!
These hashtags are designed to help you connect, share and grow your presence across Instagram, incredibly powerful for photographers to utilise.
Click To Tweet
Hashtag Tips
When hashtagging, it's important not to overload or spam your posts with hashtags that don't work and could result in you getting shadow-banned.
The trick is to use a few generic and a few niche specific hashtags to give you the best reach – just make sure they are always relevant to the photo, video or story you've posted.
Check out our All-In-One Guide To Instagram Hashtags here for more tips!
For more top Instagram hashtags by niche, take a look at our other guides:
Top Food Hashtags 🍕
Top Fitness & Health Hashtags 🏋️‍♀️
Top Fashion Hashtags 👗
Top Travel Hashtags ✈️
Check out our social media holiday calendar to use the relevant hashtags and schedule them in advance with Hopper HQ! 👇

Schedule Hashtags In Advance
Search for the most popular hashtags
Add hashtags to your caption
Add hashtags to your first comment
Schedule your post and first comment in advance
Set and forget – Hopper HQ posts automatically for you!