We've rounded up a list of our favourite food hashtags to increase your engagement on Instagram. From #AvocadoLife to #DoughnutsForDays, foodies are now using powerful new Instagram hashtags to share those drool-worthy meals, here's all you need for maximum reach (and belly growling)…
Before we dive in, it would be a good idea to check out our All-In-One Guide To Instagram Hashtags so you're all clued up! 
#EatingForTheInsta
What else for? With more than 1.000.000 posts, #EatingForTheInsta is one for all those Insta-addicts who never eat a meal without their camera. Whether at home or in restaurant, from breakfast treats to late-night snacks, add the super trending hashtag to your caption and you won't go wrong.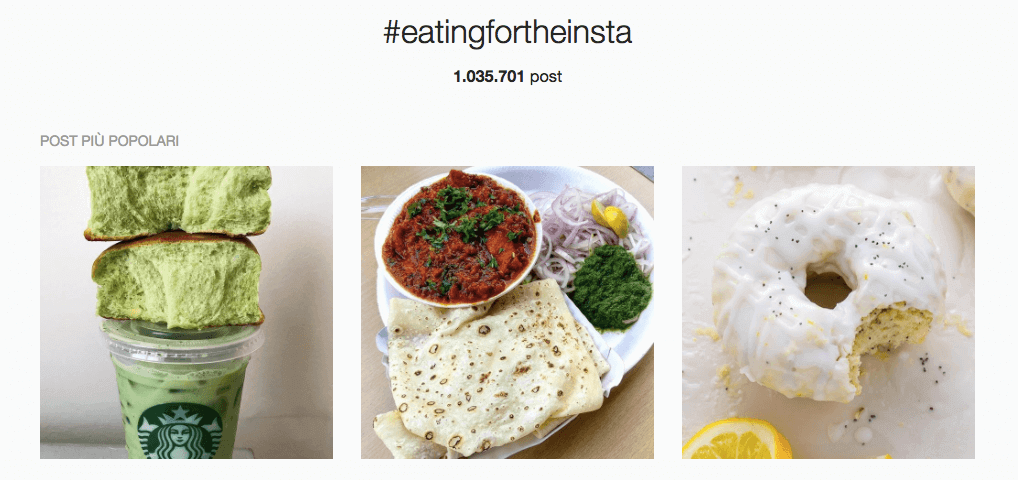 #ChefMode
Do you consider yourself a Jamie Oliver ? Then #ChefMode is what you're after. You're probably still trying to figure out how to cook an egg in the right way and your dinner wasn't even that good, but if you think your cooking skills deserve attention, join the chefs' movement on Instagram and make followers drool over your plate!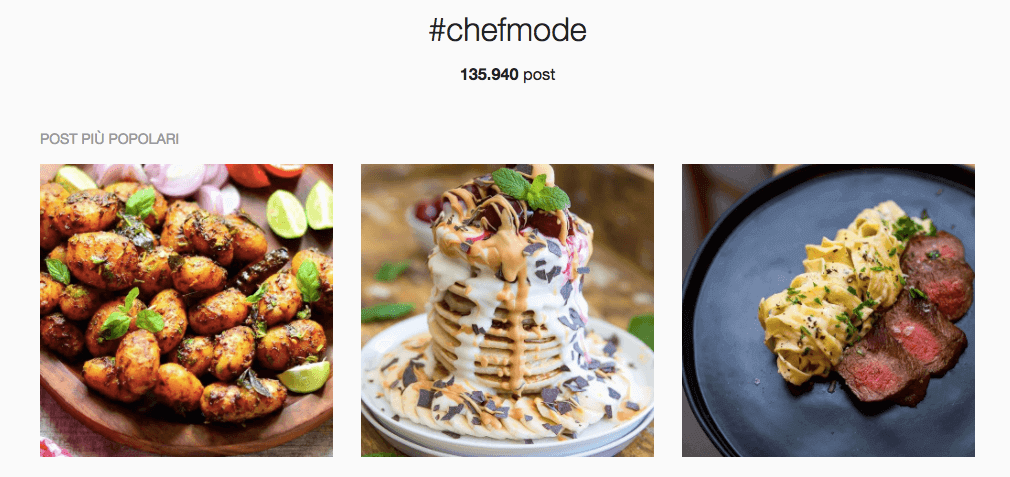 #CleanEating
Feeling serious about your diet? Or in desperate need of moral support? Then look no further than #CleanEating! The healthy hashtag has been used 31.000.000 times, and apart from a few hilarious memes tempting you to fry some bacon, its page is full of clean eating recipes ideas and motivation to stay healthy.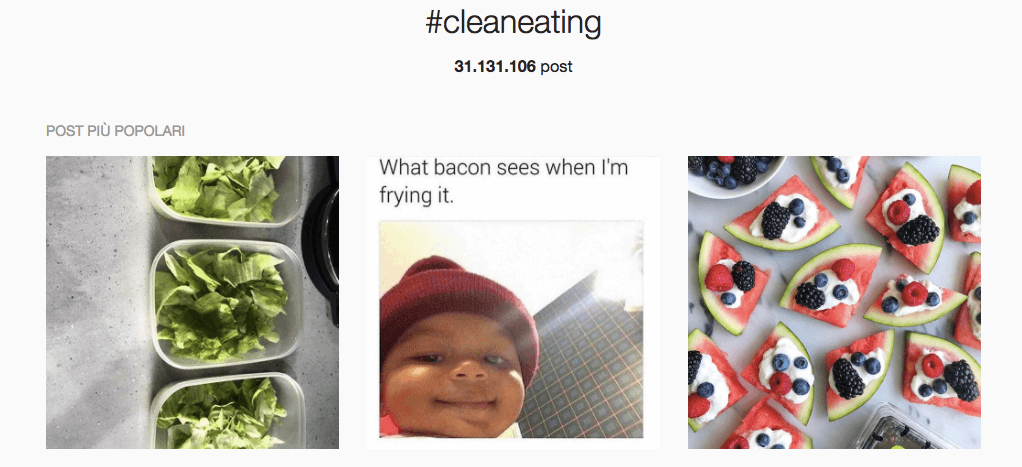 #ThisIsWhyImFat
Jumping with nonchalance from fruit salads to ice-cream towers, #ThisIsWhyImFat is another quickly growing hashtag we suggest you don't ignore. Social foodies will likely use this from time to time to simply say: yummy stuff is happening here! And with more than 150.000 mouth-watering pictures, it might be the reason itself why we are – let's say…cultivating mass?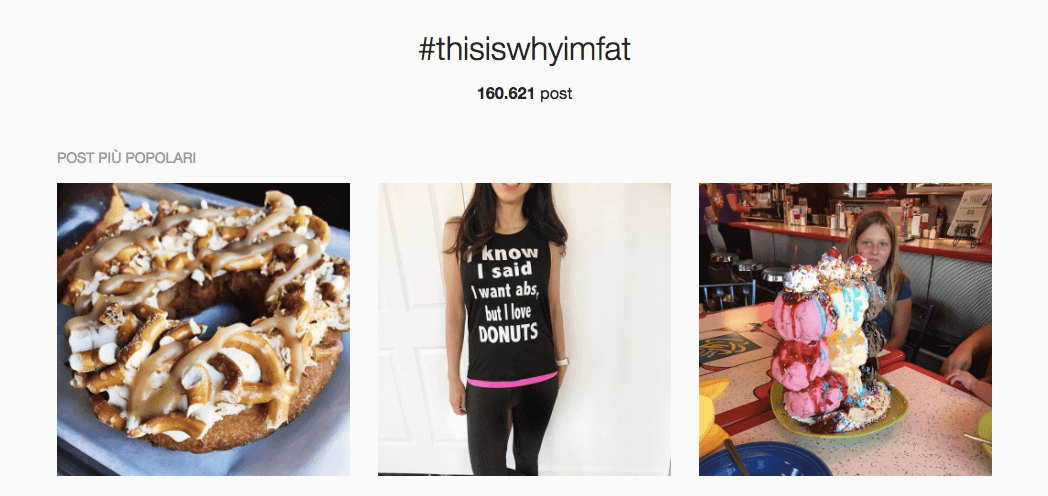 #OnMyTable
Last but not least, a firm favourite among Instagram creatives: #OnMyTable is for all those artfully arranged lovely tables that look like they're straight from a food magazine! In this case, an Instagrammer's choice of food will largely be influenced by how Instagrammable their plate is likely to be; so toasts and cakes are major stars.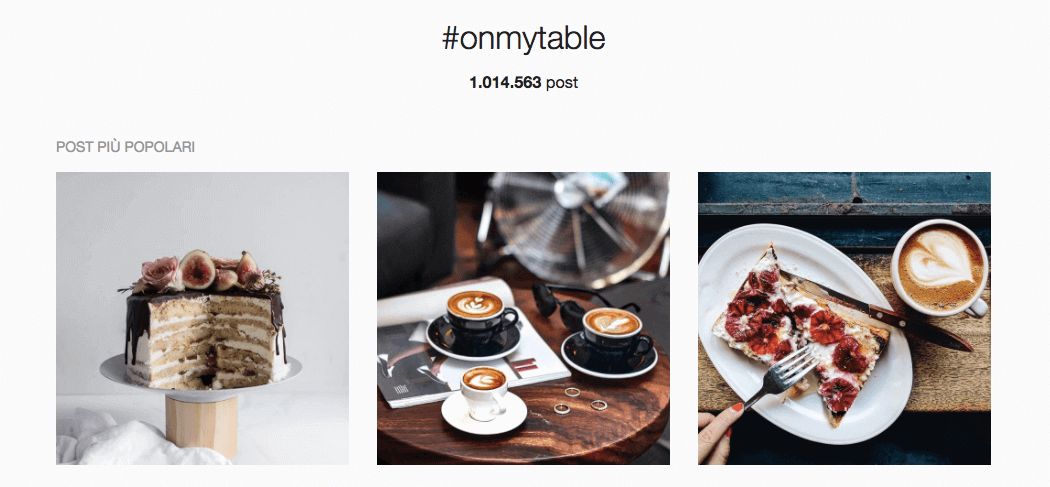 Speaking of Instagrammable meals, we'll now turn to a list of hashtags for the three most popular (and yummiest) foods on Instagram. We're talking avo toasts, cheesy pizza, and frosted doughnuts….so you'll now know how to caption that brunch!
1. Avocado 🥑
It's on toast…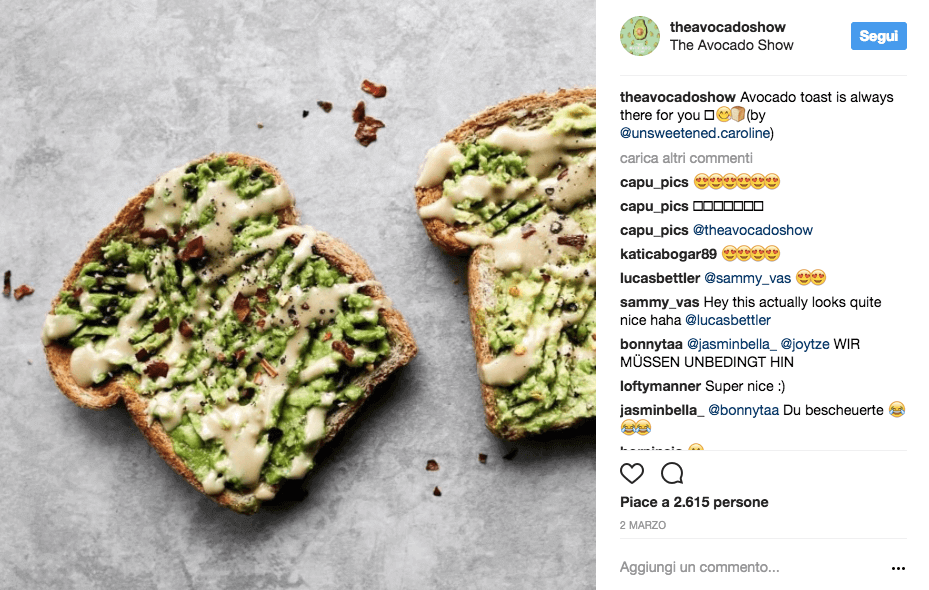 It's in smoothies…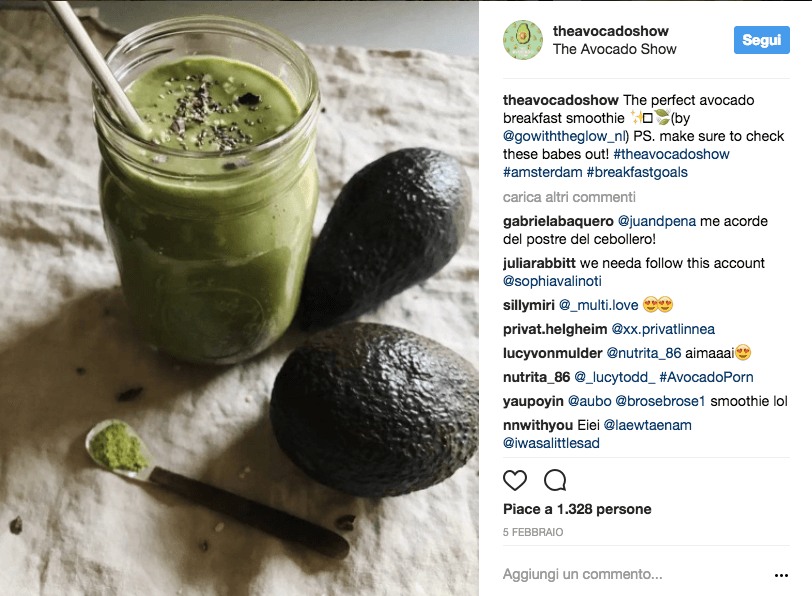 and you can even find it on pizza!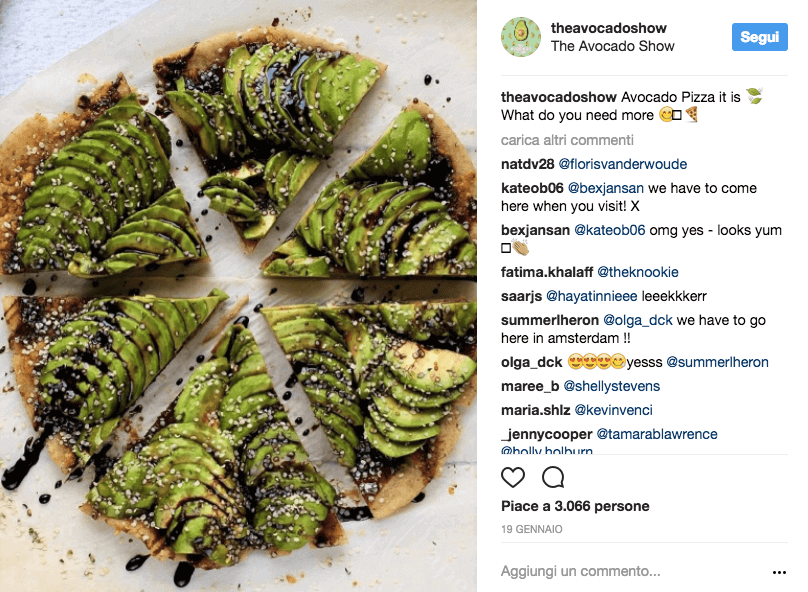 Avocado has become a real obsession and doubtless deserves a first place on our list (and heart)! There are more than 5 million posts with the hashtag #Avocado while #AvocadoLove and #AvocadoToast have made recent inroads too. Given everyone's devotion for our breakfast's superstar, we're happy to believe the green carpet will still last a long time on Instagram – so make sure you convert yourself to the #AvocadoLife asap and copy this list of trending Instagram hashtags in your notes!
#AvocadoToast #AvoToast #AvocadoShake #AvocadoLover #AvocadoAddict #AvocadoSalad #AvocadoEggs #AvocadoSushi #AvocadoRoll #AvocadoCream #AvocadoLove #AvocadoShow #AvocadoSmash #AvocadoFries #TheAvocadoShow #AvocadoPorn #AvocadoLife #AvocadoSalsa #AvocadoSauce #AvocadoSmoothie 
2. Pizza 🍕
It's cheesy, saucy and carby, it's probably your favourite food in the world and it may even be your significant half – you won't be surprised to know that #Pizza has now more than 26.000.000 posts on Instagram!
Whether you're having a #PizzaDate…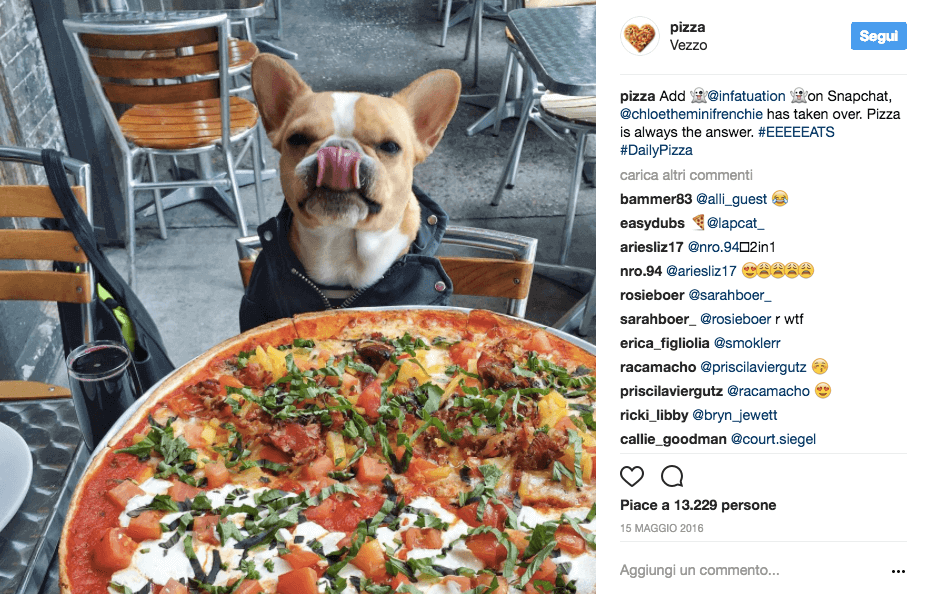 A #PizzaNight…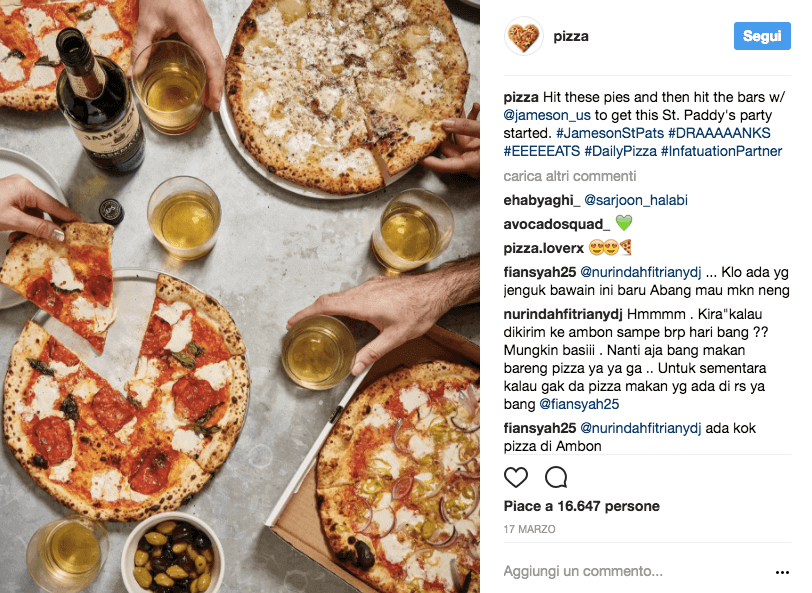 Or a #PizzaFloat…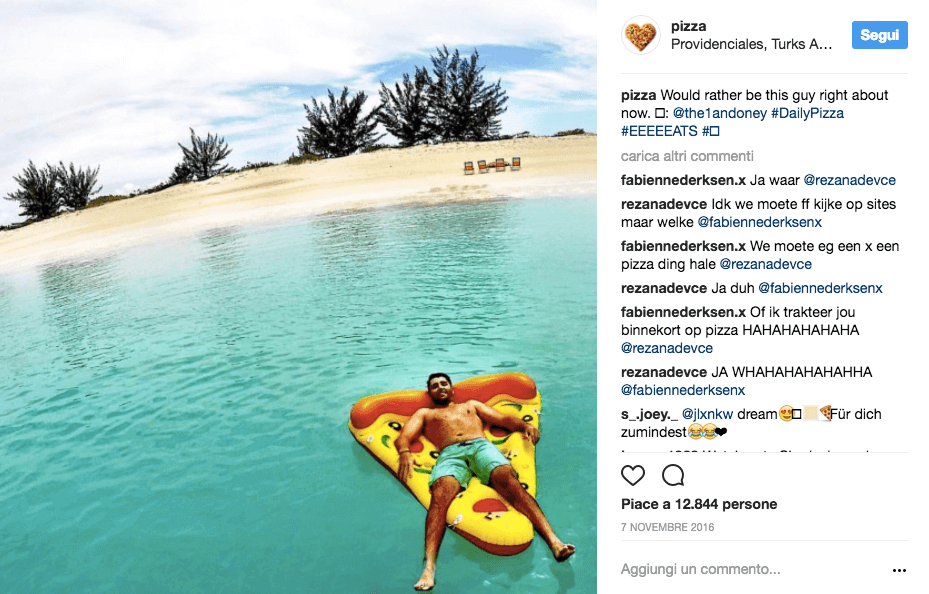 add these hashtags to your caption and watch your pizza go viral!
#PizzaTime #PizzaParty #PizzaLove #PizzaPorn #Pizzagram #PizzaLife #ILovePizza #PizzaGains #PizzaMania #PizzaNight #PizzaHut #PizzaDate #PizzaHeaven #PizzaParadise #PizzaLover #PizzaPie #PizzaGang #PizzaPizza #PizzaBox #PizzaBread #PizzaFloat #PizzaFromAbove #PizzaLove #PizzaBox
The Ultimate Instagram Course
Learn how to build a relevant & engaged following. Create better content & leverage Instagram for your business.
Register Now
Free for Hopper HQ customers • Updated October 2017
3. Doughnuts 🍩
Chocolate filled, strawberry frosted, coconut glazed…we don't think there is any debate over how people feel about doughnuts. As well as being heavenly delicious, the beloved sweet rings are also very photogenic! So what better place than Instagram to share your beautiful doughnut? #Donuts hashtag has now 4.404.690 posts…
although many people still argue they're called #DoughnutsNotDonuts.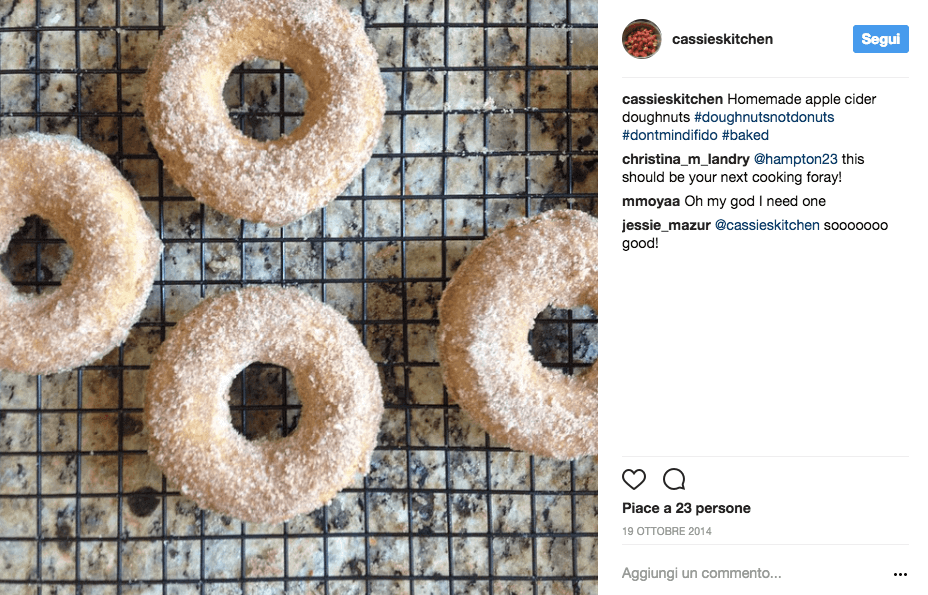 While others don't really care as they're too busy having #DoughnutsForDinner…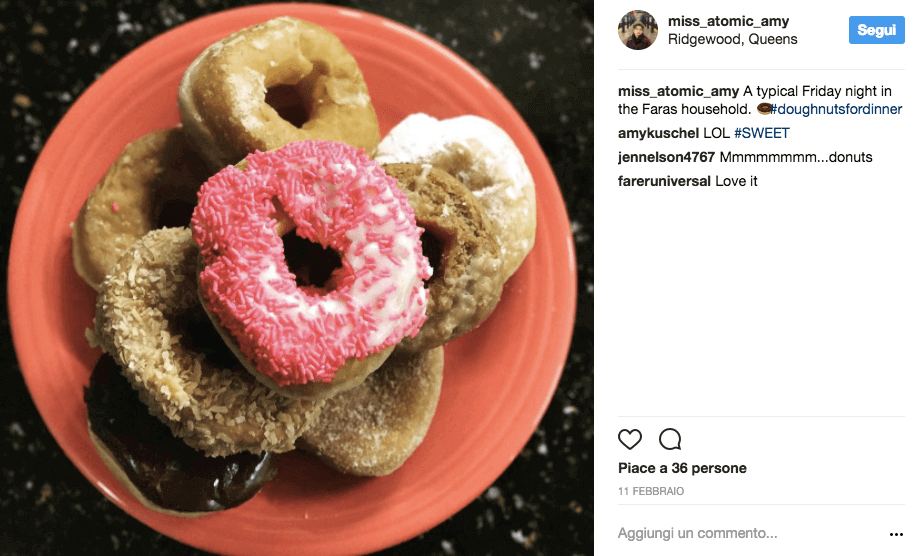 ..or throwing a #DonutsParty.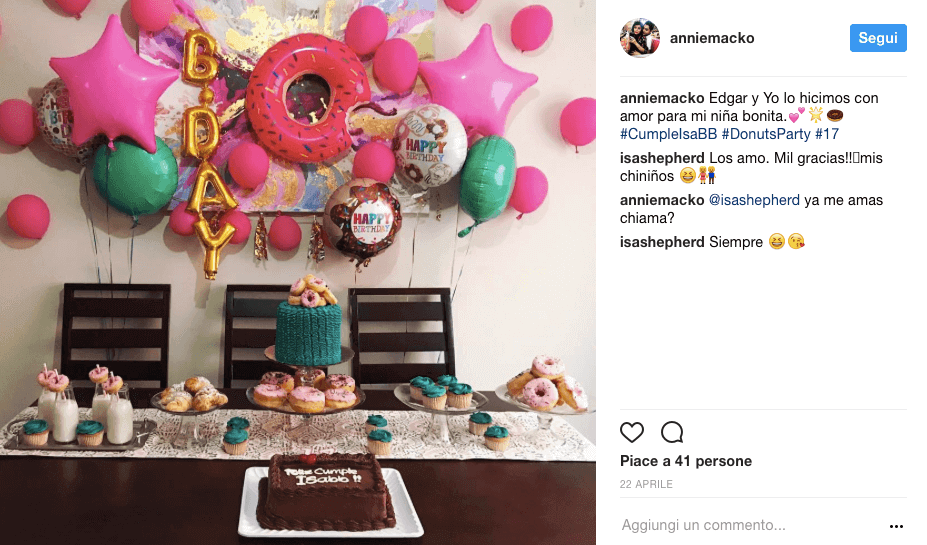 Whatever you do with your doughnuts, remember to use these hashtags if you want more people double-tapping your post!
#DoughtnutsForDays #DoughnutsAndDeadLifts #DoughnutsAreLife #DoughnutsHole #DoughnutsAndCoffee #DoughnutsTime #DoughnutsLover #DoughnutsMakeMeGoNuts #DoughnutsOfTheDay #DoughnutsFromAbove #DoughnutsForBreakfast #DoughnutsWithDad #DoughtnutSandwich #DoughnutsForDinner #DoughnutsOverload #DoughnutsNotDonuts
Remember
When hashtagging, it's important not to overload or spam your posts with hashtags that don't work and could result in you getting shadow-banned. The trick is to use a few generic and a few niche specific hashtags to give you the best reach – just make sure they are always relevant to the photo, video or Story you've posted.
Check out our All-In-One Guide To Instagram Hashtags here for more tips!
For more top niche hashtags, take a look at our other guides:
Top Photography Hashtags 📸
Top Health & Fitness Hashtags 🏋️‍♂️ 
Top Fashion Hashtags 👗

Schedule Your Hashtags
Plan & schedule Instagram posts ahead of time.
Video, gallery, image & text only posts
Fully automated. No 'reminders'
Instagram, Facebook & Twitter
START PLANNING YOUR POSTS NOW