Introducing the ultimate guide to get likes on Instagram in 2019…
Double taps, hearts, faves, whatever you want to call it – likes are the main form of currency on Instagram and have been the driving force for users putting out great content for a long time. This guide is going to talk you through a number of ways to get likes on Instagram and skyrocket your profile engagement!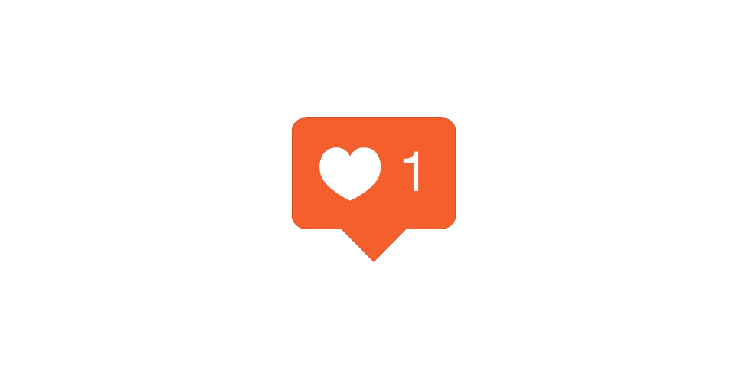 Instagram has come leaps and bounds from being the place to share your selfies and photos of your cat with your friends — going into 2019, it is the most engaged social network in the world, with 1 billion monthly active users. Instagram is a tool to promote brands and products, a platform for creatives to showcase their talents, a place to engage with different communities, and so much more. As these paradigms shifted, engagement rates (see definition) became important for users to harness the true value of the app, which is why it's so vital to get likes on Instagram. 
Unfortunately, it's no longer a simple case of putting out great content and getting the engagement you deserve. With the shift to an algorithm led feed, they changed the way users get likes on Instagram. Rather than seeing your audience's posts chronologically, we now see the content that Instagram deems us most likely to engage with first. This changed the game for brands and individuals looking to grow their account, and made likes more important than ever to drive up engagement rates and keep your content at the top of the algorithmic feed. 
For more info about the Instagram Algorithm and how to make the most of it, check out this article:
So without further ado, we have compiled the ultimate guide to get likes on Instagram in 2o19 – housing all the tips, tricks and insights you need to know to increase engagement on your posts! This guide will be updated regularly with new methods and advice as the world of Instagram changes…
Contents
#1 Content Rules Above All 👑
#2 Hashtags #️⃣
#3 Photo Tag 🏷️
#4 Instagram Engagement Groups 🤝
#5 Post At The Most Active Hours ⏰
#6 Post Consistently 📅
#7 Host A Contest Or Giveaway 🎁
---
#1 Content Rules Above All – That's Why It's King 👑
Right, the first thing we want to tell you is not a tip or a trick but rather a rule. As cringeworthy as it is to throw around cliche phrases, I can't stress this enough: content is king on Instagram! The most popular accounts on Instagram are those that produce the very best high quality content. You can tell when a brand or influencer have put time and resources into producing epic content, and they get likes on Instagram as a result. Of course what makes good content is a very abstract question, and there isn't a silver bullet answer to this however we do have some guidelines for you to follow…
Check out some of our favourite content ideas in this guide:
Now we've laid the foundations for creating amazing content, let's think about the magic pixy dust known as hashtags that will boost your engagement…
#2 Hashtags #️⃣
Hashtags are huge pillars in the social world, helping boost your content to select audiences you want to reach and get likes on Instagram. Not too long ago, you could litter your caption with dozens of generic #picoftheday hashtags and reel in tons of likes, but Instagram is clamping down on spam and the algorithm is more developed than ever, meaning those strategies no longer work.
So what is the best strategy to use when hashtagging to get likes on Instagram? For an in-depth guide dedicated to Instagram best practice, check out our ⭐️ All-In-One Guide To Instagram Hashtags ⭐️
You're going to want to find out the best hashtags available relating to your post, there are specific tools out their to help you find hashtags such as Hashtagify, RiteTag and others. These tools are great to check the strength of a hashtag and other hashtags that are similar. Other methods we recommend is manually finding content from other accounts that are doing well, and check the hashtags they're using. Trial and error is important, always try new hashtags and see how they perform for you. The best hashtags will drive engagement immediately and help you get likes on Instagram. Overtime you'll find yourself pooling together a list of the hashtags you find to be most effective, be sure to save this golden list in your notes somewhere and regularly update with new hashtags you find.
Imagine you spend hours creating the perfect piece of content, conjure up the wittiest caption, send it out to the world, only to be shadowbanned by Instagram for not following best practice with your hashtags! Instagram went on a cleaning spree this year, removing bot accounts, fake followers and even banning spammy hashtags. Using just one of these hashtags in your set post resulted in the post being 'shadowbanned' and hidden from hashtag searches, having a crippling effect on engagement. As of now it's not clear how Instagram decides on which hashtags are classified as 'spam', but there are tools online to check if your post has been shadowbanned by inputting the post URL. Ultimately you want to be careful with which hashtags you use, avoid using the same 30 on every post and make sure they are highly relevant to your content.

#3 Photo tags 🏷️
Did you know tagging relevant accounts in your post has the potential to boost engagement? Whilst tags don't function the same way hashtags do, they do serve a similar purpose: increasing reach. A top tip straight from Hopper HQ to get likes on Instagram is to tag your content with relevant accounts such as products or brands featured in the post, influencers in the space, or people you think would genuinely enjoy or be interested in the post. This will have a profound effect on how the Instagram algorithm views the relevancy of the content.  Tagging the post will increase the likelihood of it appearing on the Explore page of that tagged accounts followers, increasing your overall reach, impressions and potential for engagement!
As with hashtags, there is a risk of becoming spammy if you continually tag the same accounts in posts without a relevant reason. To avoid this, try tagging the user and then mentioning them in a comment as well to start a conversation. This will justify your reason for tagging them, as well as show you're making an effort to genuinely engage rather than pulling off a quick-hack to get likes on Instagram.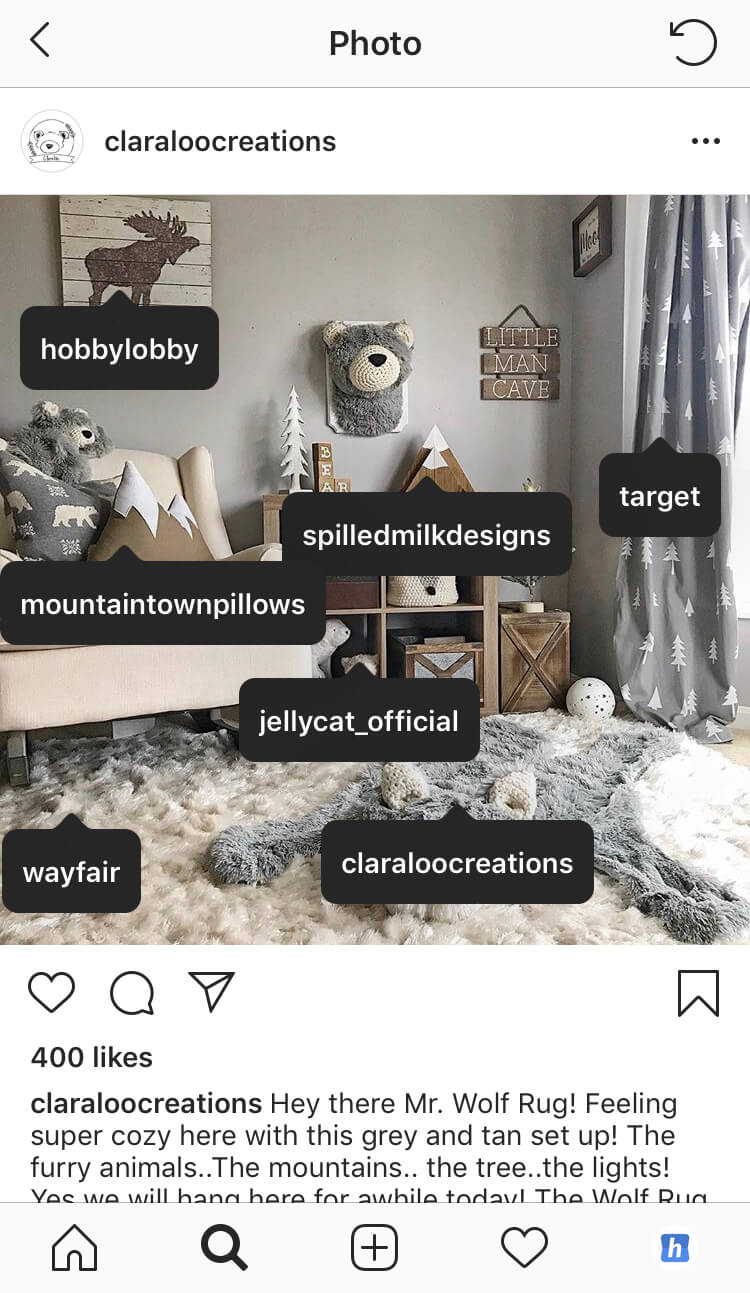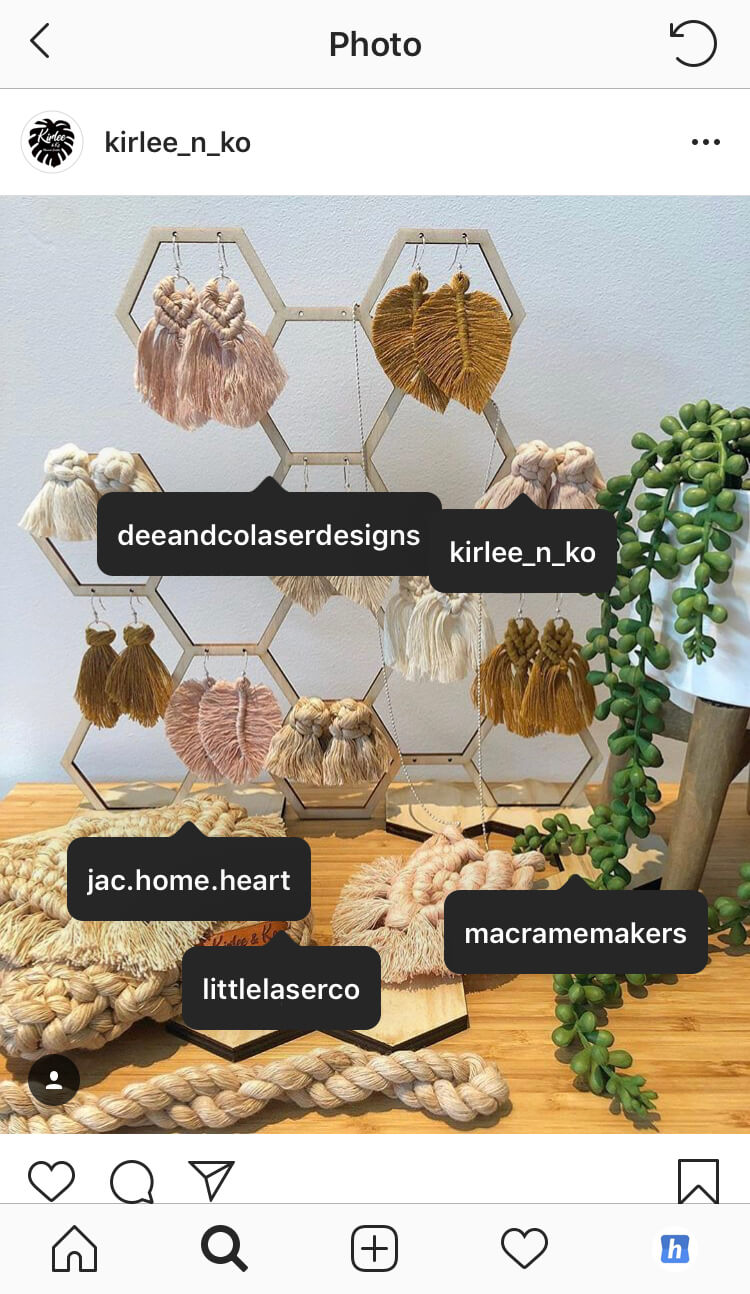 #4 Instagram engagement groups 🤝
For many users, Instagram Engagement Groups (or Pods) are a thing of mystery. However, engagement groups can be an amazing strategy to get likes on Instagram!
What is an Instagram engagement group?
In a nut shell, an Instagram engagement group is a group of users who agree to like and comment on each others' posts when you're published. Essentially they create a 'like for like' policy, but with genuine users and fellow business owners supporting one another's marketing efforts, rather than spammy bots. They are a great tool to get likes on Instagram, especially if you're just starting out.
Once a user uploads a post, they will share it with the engagement group via a large direct message, and all participants in the engagement group will immediately like and comment on the post. Your post can literally go from 0-100 likes in minutes (depending on the number users in the engagement group). The fact users interact with the post immediately after it's been posted also gives a big thumbs up to the Instagram algorithm, helping your content to get likes on Instagram faster – more on this in the next section!
To find out more about Instagram engagement groups and how to get involved, check out our full comprehensive guide:
Increase Organic Reach On Instagram With Engagement Groups!

#5 Post at the most active hours ⏰
As a result of developments to the Instagram Algorithm, one of the most important factors to get likes on Instagram is posting at the time where your audience are most active! When your post gets engagement quickly, it tells the algorithm that its a good piece of content and is therefore likely to be shown in more user's feeds and even appear on the Explore page if you're lucky.
The best time to post on Instagram is frequently debated, with many businesses and influencers declaring a set date and time to deliver optimum engagement. However, at Hopper HQ we help manage thousands of Instagram accounts, and understand that the best time to post will completely vary depending on the user and target audience.
So how do you find out when your followers are most active?
The good news is you came to the right place! At Hopper HQ we built the ultimate Best Time To Post On Instagram free tool which connects to Instagram Business accounts and assesses audience data and average post engagement to decipher the best hours to post to get likes on Instagram! You're welcome…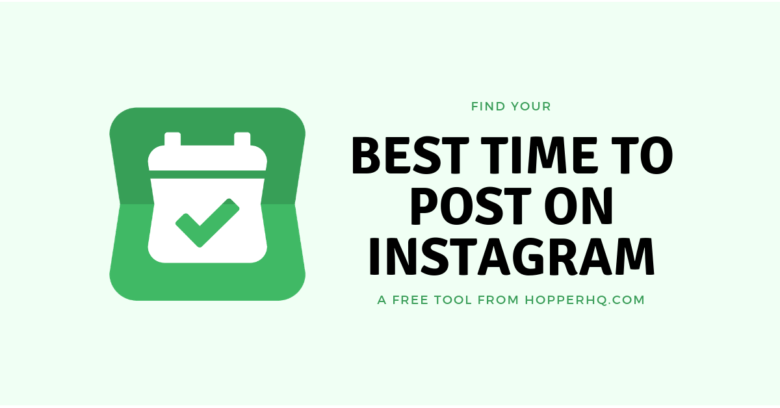 #6 Posting consistently is the best thing you can do 📅
The penultimate strategy we recommend to get likes on Instagram is to be consistent with your posting activity! There's not a set guideline for how often to post on Instagram, but remember that consistency is more important than frequency. By staying consistent with your Instagram posting, your audience will become accustomed to the regularity of your content, and in turn, you will be perceived as a reliable, authoritative and attractive brand.
"But posting consistently is too time consuming! I can't keep up"
The demand of posting frequently can be highly time consuming, and result in marketers running out of content! The way around this is to plan and schedule your Instagram content in advance. Having the ability to create weeks' worth of content in one go, upload them into a content calendar and schedule them to go out automatically days/weeks/months in advance is the ultimate solution! Using Hopper HQ, you can schedule photos and videos across multiple Instagram accounts, and we post them automatically for you – helping you to maintain posting consistency and get likes on Instagram!
Plan & Schedule + Consistent Publishing =

Success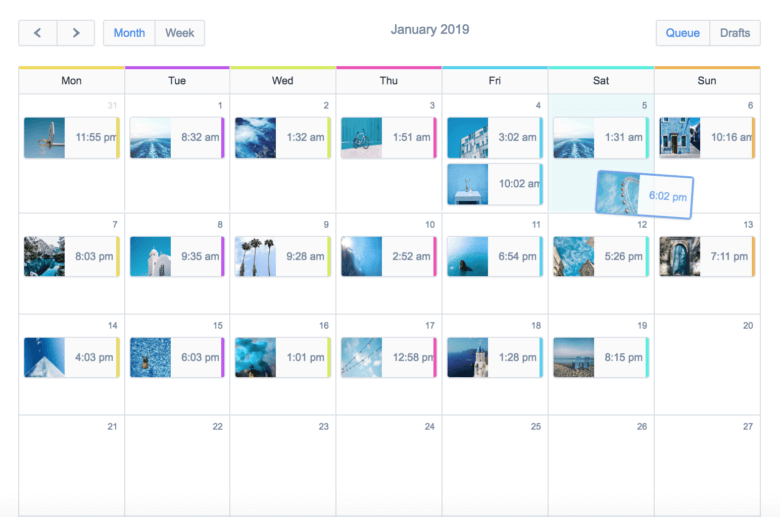 #7 Host A Contest Or Giveaway 🎁
Our final tip to get likes on Instagram involves you giving something back to your followers. Running a contest or a giveaway is a fantastic way to drive engagement to your account and guarantee you get likes on Instagram! Contests and giveaways provide your followers with an incentive to like, comment and share your content, as the chance to win a prize is considered a fair value exchange. If you plan your contest or giveaway strategically, you'll not only get likes on Instagram, but you can also encourage your followers to repost your content to spread awareness – increasing your reach too!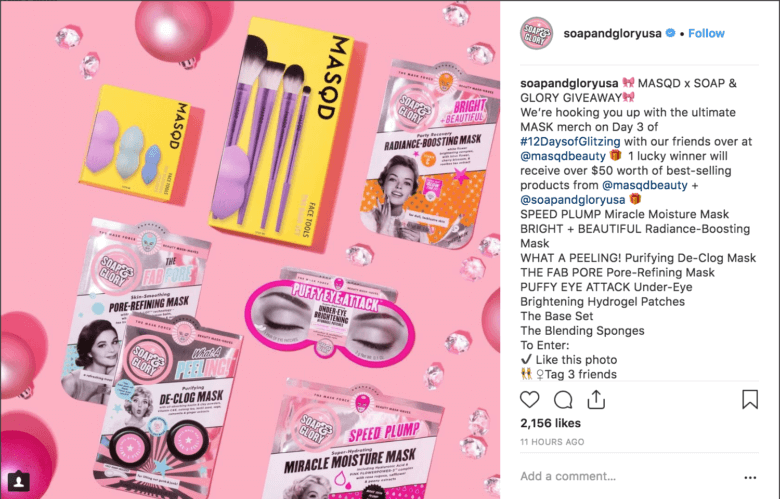 How to run an Instagram contest:
Well firstly you need to decide on the prize or giveaway, and you should make this decision based on the niche of your account and the interests of your followers. For example, if you're a brand you may want to give away one of your products as a prize, or tickets to an event or some kind of voucher. The possibilities of prizes are genuinely endless, but it's important to choose something that your followers (and their friends) will want!  There's essentially five steps to creating an Instagram contest and these are as follows:
Define a clear theme

Choose an appropriate prize

Create an entry method

Choose an appropriate prize

Spread the word like crazy
For a full step by step guide check out our full article: 
How To Run An Instagram Contest – A 5 Step Guide
Parting Words 👋
Follow these steps to get likes on Instagram and watch your profile skyrocket! If you have any questions let us know in the comments. Happy posting! 🙌