Introducing the ultimate guide to getting more likes on Instagram…
Double taps, hearts, faves, whatever you want to call it, likes are main form of currency on Instagram and have been the driving force for users putting out great content for a long time. I mean, there was no feeling more satisfying than reaching 11 Likes on Instagram when you first started out and seeing those names under your post turn to a number, or how about the first time you hit triple digits and amassed over a 100 or more likes on Instagram? Oh so satisfying!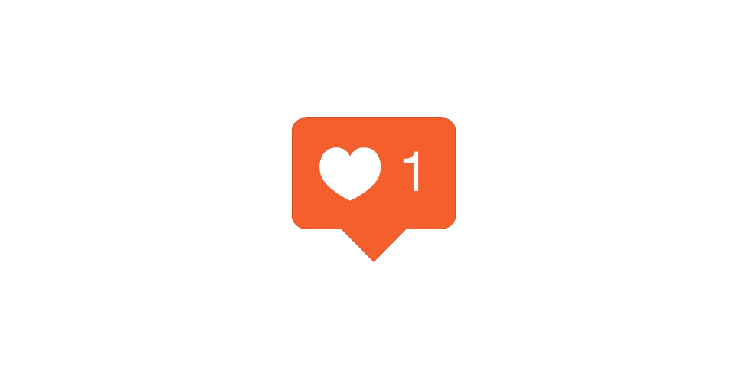 Instagram has transitioned over time from being a place to share your selfies, cat snaps and food porn – it's now more than that. For many, Instagram is a tool used to promote businesses or brands, engage with audiences and be a platform for creatives to showcase their talents. As these paradigms shifted, engagement rates became even more important and were vital for users to harness the true value of Instagram.
Now when the 'gram was first born, likes were a pretty abstract thing. We understood what it meant on an intrinsic level, but only later on we got to know the true engagement power a double tap holds. The formula was apparent, create amazing content in the hopes of amassing dozens and dozens of likes, those likes will spread your content through other user's feeds and maybe into the explore page, which by effect will get you even more likes, more followers and push your content in-front of the eyes of hundreds and thousand of users.
Just when we all thought we had it figured out, something happened…enter the Instagram algorithm led feed, which turned the whole gramming world inside out. Changing users' feeds in order of what Instagram thinks users want to see. Now the game has changed quite literally, and likes are more important than ever before in driving up engagement rates and keeping your content cycling through the algorithmic feed.
We have compiled the ultimate guide to getting more likes on Instagram, housing all the tips, tricks and insights you need to know to get the most likes on the content you post! This guide will be updated regularly with new methods and advice as the world of Instagram changes. Without further ado, let's get right into it!
Contents
---
#1 Content Rules Above All – That's Why It's King 👑
Right, the first thing we want to tell you is not a tip or a trick but rather a rule. As cringeworthy as it is to throw around cliche phrases, I can't stress this enough: content is king on Instagram! (If I had a dime for every time I chimed that one). The most popular accounts on Instagram are those that produce the very best high quality content. You can clearly tell they spent time and effort in generating ideas and creating, and for their efforts they reap in the rewards of Likes and Engagement. Of course what makes good content is a very abstract question, and there isn't a silver bullet answer to this however we do have some guidelines for you to follow.
Now we've laid the foundations for creating amazing content, let's think about the magic pixy dust known as hashtags that will boost your engagement.
#2 Hashtags #️⃣
Hashtags are huge pillars in the social world, helping boost your content to select audiences you want to reach. Before you could litter your caption with dozens of generic #picoftheday hashtags and reel in tons of likes, but Instagram is clamping down on spam and those strategies no longer work, even worse you could be endanger of being shadowbanned!
So what is the best strategy to use when hashtagging? Well first, if you haven't checked out our All-In-One Guide To Instagram Hashtags, now would be a good time to do so. Secondly, we have a some advice to maximise results and limit danger of being shadow banned…
You're going to want to find out the best hashtags available relating to your post, there are specific tools out their to help you find hashtags such as Hashtagify, RiteTag and others. These tools are great to check the strength of a hashtag and other hashtags that are similar. Other methods we recommend is manually finding content from other accounts that are doing well, and check the hashtags they're using. Trial and error is important, always try new hashtags and see how they perform for you. The best hashtags will drive engagement immediately and get you more likes on Instagram post. Overtime you'll find yourself pooling together a list of the hashtags you find to be most effective, be sure to save this golden list in your notes somewhere and regularly update with new hashtags you find.
Imagine you spend hours creating the perfect piece of content, conjure up the wittiest caption, send it out to the world, only to be shadowbanned by Instagram for using a spammy hashtags! Instagram went on a cleaning spree this year, removing bot accounts, fake followers and even banning spammy hashtags. Using just one of these hashtags in your set post resulted in the post being "shadowbanned" and hidden from hashtag searches, having a crippling effect on engagement. As of now it's not clear how Instagram decides on which hashtags are spammy, but there are tools online to check if your posts has been shadowbanned by inputting the post URL. Another indication of a shadowbanned hashtags is recent posts not appearing in the hashtag search. Ultimately you want to be careful with which hashtags you use, and make shadowbanning apart of your hashtag research.

#3 Photo Tags 🏷️
The general tricks we'd suggest with hashtags is to use a mixture of general and niche specific hashtags, in order to spread the reach of your content to be best possible audiences. But we all know how hashtags can boost engagement, (if you don't you should check out our all in one hashtags guide) however there's a little known trick with tags on photos that can boost engagement.
This is a hot take so get your note pad ready. Did you know tagging relevant accounts in your post has the potential to boost engagement? Whilst tags don't function the same way hashtags do, they do serve a greater purpose. A top tip straight from Hopper HQ is to tag your content with accounts in the same niche. For example if you're a photographer, you might want to tag your photos with big UGC IG accounts that curate posts and have loads of followers. This will have a profound effect on how the Instagram algorithm views the relevancy of the content. Tagging the post will increase the likelihood of the post appearing on the explore page of that tagged accounts followers, increasing your overall reach, impressions and potential for engagement.
#4 Instagram Engagement Groups 🤝
For many readers Instagram Engagement Groups are a thing of mystery, however Engagement groups are in fact an amazing strategy to push your content on Instagram to get dozens and dozens of Likes and Comments. So how does it work? Essentially a group of users who agree commit to liking and commenting on each others posts on Instagram. Once a user uploads a post they will share it with the rest of the group via a DM Group chat, and all participants in the Engagement Group will immediately like and comment on the post. Your post can literally go from 0-100 likes in minutes (depending on the number users in the engagement group.
There is also a theory shared by many popular influencers on Instagram, that suggests an Instagram posts that receives a quick succession of engagement when it's been published, has a greater chance of being pushed by the algorithm to the top of everyone's feed. The algorithm will initially recognise the popularity of the post from the surge of engagement and push the content to more users, via the explore page and the feed. When it come's to engagement groups however, ensuring all those liking and commenting are genuine users and not bots is essential, as spam accounts will make your content look bad!
To find out how you can join an Engagement Group, the different types of groups and how you can start your own, check out our full comprehensive guide: "Increase Organic Reach On Instagram With Engagement Groups".

#5 Posting At The Most Active Hours ⏰
For a long time the most effective strategy to boost your likes on Instagram was to post your beloved #ThrowbackThursday at the best time (i.e. the time the majority of your followers will be active on the app). This gave the content posted in front of the most possible eyeballs giving it the best chance to get the most likes and comments. Well lots have changed since then, specifically the Instagram Algorithm. Introduction of the algorithm changed everything, and the age old tactic of posting at a certain time on a certain day seemed uneffective. However this still a strategy that shouldn't be ignored, as Instagram recently revealed exactly how the Algorithm works. Instagram have stated that they do prioritise the recency of posts, with timely posts taking preference over week old posts.
Before you employ this strategy, instead of relying on guess work you should base your post times on the hours your followers are most active. In order to do so you'll need to take a look at your Instagram Insight to discover the behaviours of your followers. In order to access Instagram Insights you'll need to be set up as a business profile and follow a few steps. Unfortunately however, Instagrams native Insights tool doesn't provide the full picture, and displays the most active time in three hour chunks. Using a more accurate figure that can be found in Hopper HQ Instagram Analytics tool, you can find the exact hour you have the most online followers, which is what you need to maximise the reach and potential engagement of posts.
#6 Posting Consistently Is The Best Thing You Can Do 📅
The penultimate strategy we recommend when it comes to getting more likes on Instagram, is to be consistent with your Instagram activity, meaning post more and post often! One thing you'll notice when your you're using Instagram is the accounts you see most often on your news feed are those that post frequently. Much of the inner workings of the Instagram algorithm are still somewhat a mystery, however from experience and observation we have noticed accounts that tend to crop up on the top of feeds are those that post everyday or multiple times a week. Also from experience we have learnt that accounts that post sporadically have suffered with declining engagement rates.
Posting consistently will not only help you appear on the news feed more but also provide you with momentum boost of engagement. Seeing your content often will grow an affinity between you and your followers which will result in your engagement rates naturally growing.
"But Posting Consistently Is Too Time Consuming, I Can't Keep Up"
Although this sounds straightforward most Instagrammers struggle with the demand to post often and usually end up burning out of content, forgetting that it's a marathon and not a sprint. Scheduling and planning your Instagram post in advance can massively help you save time and stay on track with your posting frequency. Having the ability to create a ton of content, plan and schedule your posts, weeks and even months in advance, can give you a real advantage on Instagram and provide you with the tools you need to be consistent with your publishing.
Plan & Schedule + Consistent Publishing =

Success
#7 Hosting A Contest Or Giveaway 🎁
Our final tip for getting more likes on Instagram involves you giving something back to your followers. Running a contest or a giveaway is a fantastic way to drive engagement to your Instagram account and is guaranteed to get you likes! Contests and giveaways provide your followers with an incentive to like, comment and share your content as the chance to win a prize is considered as a fair value exchange. And if you plan your contest or giveaway strategically it will not only will you benefit you with numerous likes and comments, but you can also encourage your followers to repost your content to spread awareness AND encourage your followers friends to follow your account too!
So how do you set up a contest/giveaway you ask?
Well firstly you need to decide on the prize or giveaway, and you should make this decision based on the niche of your account and the interests of your followers. For example if you're a brand you may want to giveaway one of your products or if you're a foodie account you could giveaway a voucher for dinner. The possibilities of prizes are genuinely endless but it's important to choose something that your followers will want.  There's essentially five steps to creating an Instagram contest and these are as follows:
Define A Clear Theme

Choose An Appropriate Prize

Create An Entry Method

Choose An Appropriate Prize

Spread The Word Like Crazy
For a full step by step guide check out our full article on "How To Run An Instagram Contest – A 5 Step Guide".