Instagram is one of the largest social media networks, with 25 million business profiles and two million advertisers, according to recent Instagram data. Not to mention, 80 percent of active users follow at least one brand.
For many businesses, Instagram represents a valuable opportunity to connect with a global network of potential customers and clients. If you're to the platform, however, joining Instagram can feel overwhelming, if not impossible.
How do we represent our brand visually?
What should our goals be?
How can we reach our target audience?
Whether you already have an account or are starting from scratch, use this comprehensive guide to turn Instagram into a valuable marketing tool for your business.
Create Your Instagram Account
The Instagram platform is relatively simple compared to other social networks, like Facebook. When setting up your account (or updating an existing one), there aren't many boxes to check. However, because Instagram profiles provide minimal room for text or links, you need to make the most of what you have.
Tracy Ring, social media manager for 10x Digital explains: "In reality, you only have one-fifth of a mobile screen to showcase your brand identity. For our clients, we make sure the profile itself is clean and clear. We also use every possible feature to our advantage."
Consider the most important areas for maximizing branding:
Most companies use their logo. Remember that profile images are small and cropped to a circle, so don't use complicated imagery. Stick with a simple graphic, like your favicon, especially if your logo is wide.
This should be your business name, and match your website and other social platforms.
Instagram allows one link in your profile. While you can use this to link to your website, it may be wise to create an expandable link. Jump to Optimize Your Profile and Presence for more on the latter.
This is where you describe your business in 150 characters or less. You can use emojis, characters, hashtags and spaces to get creative and differentiate. Check out this list of all-star Instagram bios from Adspresso for inspiration.

Finally, make sure your account is set as a business profile, which will require you to connect your facebook account as well. A business profile allows you to have additional contact information like location, phone number, and operating hours and provides access to insights and data.
Create an Instagram Plan
Before posting anything, you need a plan. Since Instagram is a visual platform, start with a visual brand guide, which ensures that your profile represents a consistent and accurate representation of your brand. This also ensures that your audience (and potential customers) recognize your brand when your posts show up in their feed.
As you develop brand guidelines, remember that they don't have to be complicated. In How to Master Your Social Media Branding, MyCreativeShop shares a simple checklist to follow:
Choose one neutral, primary color and 2 to 3 contrasting colors that make your visuals pop.
Choose just one primary font, which can be adapted as regular, italic, or bold to allow for different looks. You can include a decorative supplemental font as well.
Choose specific layouts for different post formats, I.E. product image versus quote image. This keeps your brand consist but still allows for variety.
If you have multiple versions of your logo, like a text-based logo, favicon and symbol, specify when you should use each one so anyone designing your assets maintains the same look and feel.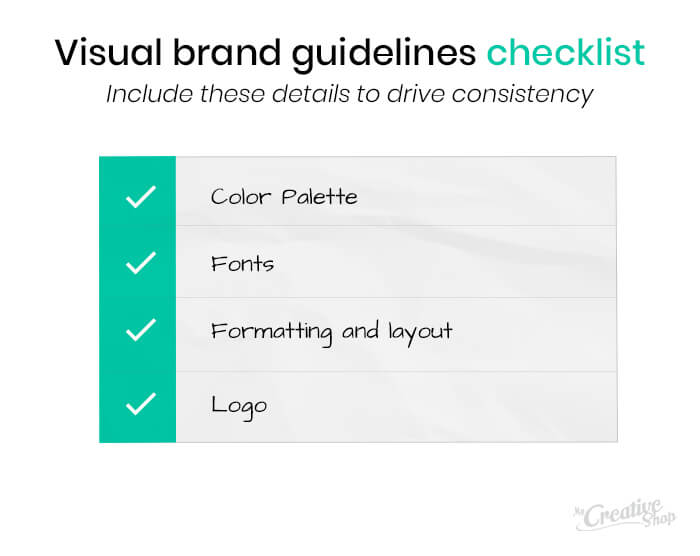 Next comes your strategy. Like any other part of your business, this is critical to getting the most from your Instagram presence. To create a focused Instagram marketing strategy, ask yourself 4 basic questions:
Why do you want to be on Instagram?
Who is your target audience?
What are you going to share?
When are you going to share?
Turn the answers to those four questions into a plan. For example, "We plan to reach women in their mid-30's who are interested in life coaching. We will share inspirational and educational content at the times when our audience is most active, based on research and data for our industry."
Now it's time to set social media goals that align with your overall business strategy. To measure the effectiveness, outline the key performance indicators (KPIs) and performance metrics that you'll be tracking.
According to 2018 State of Social report, engagement is the number one way that businesses measure ROI on social media marketing, so start here. Other metrics include: leads earned, traffic to site, and new followers earned. If you're still not sure where to start, use these simple social media metrics as a starting place.
Develop a Social Media Calendar
Now you're ready to create content and start sharing. Use a calendar or Instagram scheduler to make the most of your time and ensure that you stay consistent with posting. Social media management systems, like Hopper HQ, allow you to plan out posts, draft captions, and get a feed view of how they'll look so you can maintain great aesthetic.
Scheduling your posts will save you time in the long run and you can always post on-the-fly images in between scheduled ones.
🗓 Check out this full guide on how to schedule Instagram posts 🗓
Optimize Your Profile and Presence
Developed as a mobile-first platform, Instagram isn't as robust as its Facebook counterpart, but you can still effectively market your business and brand. Along with consistent posting, use these actionable tips to make the most out of both your profile and presence on the platform:
Instead of having a single link to your website in the bio, use a third-party tool that allows for multiple links. For example, create an account with Linktree and add all the links you want to promote.
Then use your linktree URL in the bio. This allows you increased flexibility to promote specials or content within your Instagram posts as well. I.E. In a post's caption you can tell followers to head to the link in bio for more information.

You can use up to 30 Instagram hashtags, so you have flexibility, but the key is to be targeted and specific. Stick to single words or short phrases and focus on a mix of keywords, using those that have both low and high volume of use.
Don't forget to use branded hashtags where appropriate, allowing you to collect specific types of images in a single place, promote a specific product or service, or simply drive brand engagement.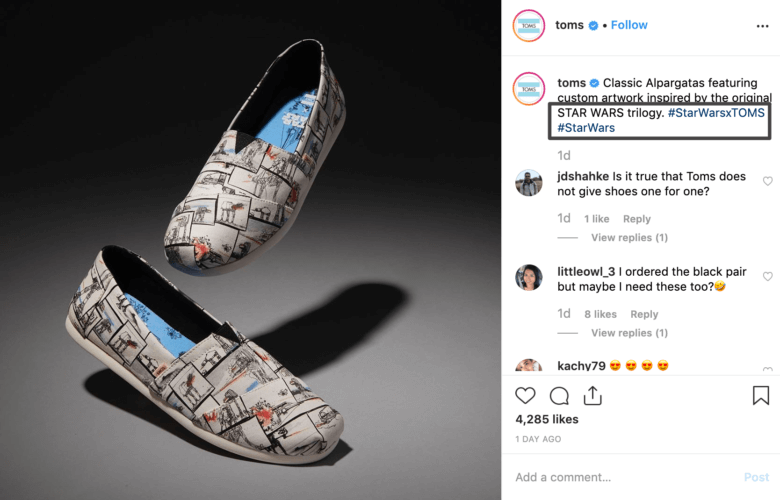 #️⃣ Read The All In One Guide To Instagram Hashtags now #️⃣
Stories are videos or images with a 24-hour expiration date. They appear at the top of your followers feeds and can be used to share real-time updates and events.
Use stories as a way to promote content from other users, share behind the scenes photos and videos, and show the many faces of your brand to humanize your business and create an emotional connection with followers.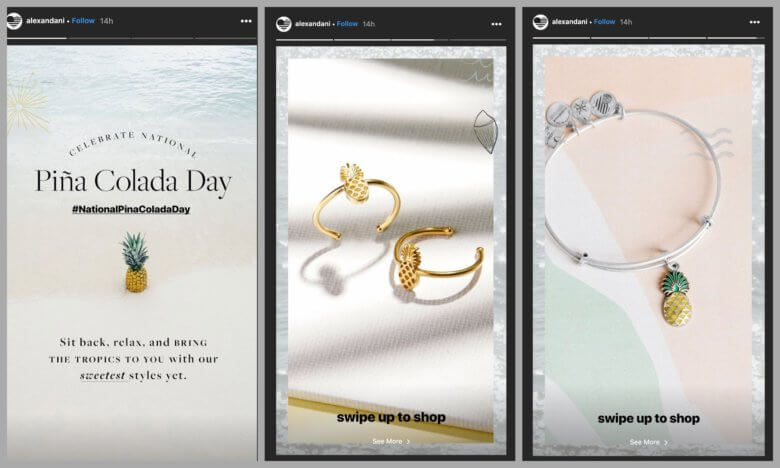 For more Stories tips, check out:
14 Ridiculously Easy Ways To Use Instagram Stories For Your Business 
Highlights are one of the most customizable features of Instagram. You can create a collection of stories (images or videos) you've posted and label them. Even if your business doesn't have updates applicable to the stories feature, you should take advantage of the highlights section, because it allows you to showcase organized information at the top of your profile.
Ring explains how she used the highlights feature to promote floor plans and renderings for a new senior living community that was still under construction. "While the client didn't have actual images or videos to put on their stories, these highlights allowed us to tease information when new followers visited their profile." See it in action:@VineyardBluffton.

Refine Your Process
On your Instagram journey, make sure to gather weekly or monthly metrics to understand which posts, captions, and images drive the most engagement.
Go back to the KPIs that you set when developing your strategy and remember that all businesses need to refine their content and process as they discover what works and what doesn't. Refer to Hopper HQ's list of five tips for better Instagram ROI to optimize your strategy.
Use Instagram to Promote Your Business
Instagram is a powerful marketing tool for businesses of all kinds. Whether you're a large business with a team of social media managers, a digital agency, or a freelancer such as a wedding photographer or baker, Instagram is the perfect platform to grow your brand.
However, it can also feel difficult to stand out or actually reach your audience in such a crowded space.
Start small, get your account set up for success, and use these tactics to get your strategy rolling. Don't forget to use metrics and KPIs to measure the ROI on your social media marketing!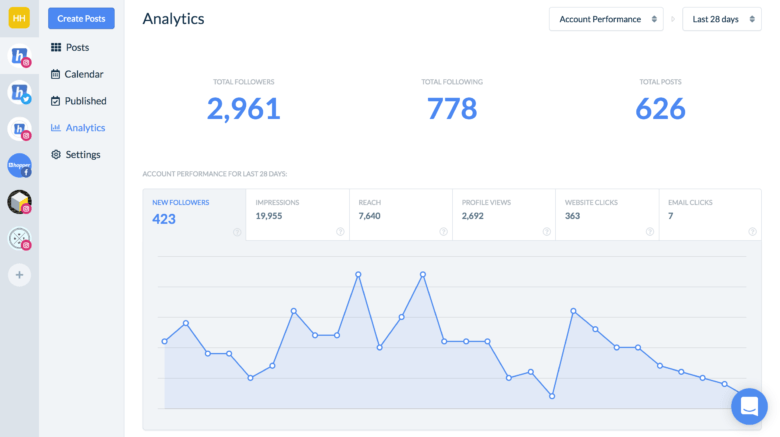 Remember: you will evolve as you go, allowing you to reach as many potential customers as possible while building a recognizable brand.
Plan & schedule social media ahead of time.
> Video, gallery & image posts
> Calendar, feed & grid preview
> Instagram, Facebook & Twitter
---
Guest Author: Jessica Thiefels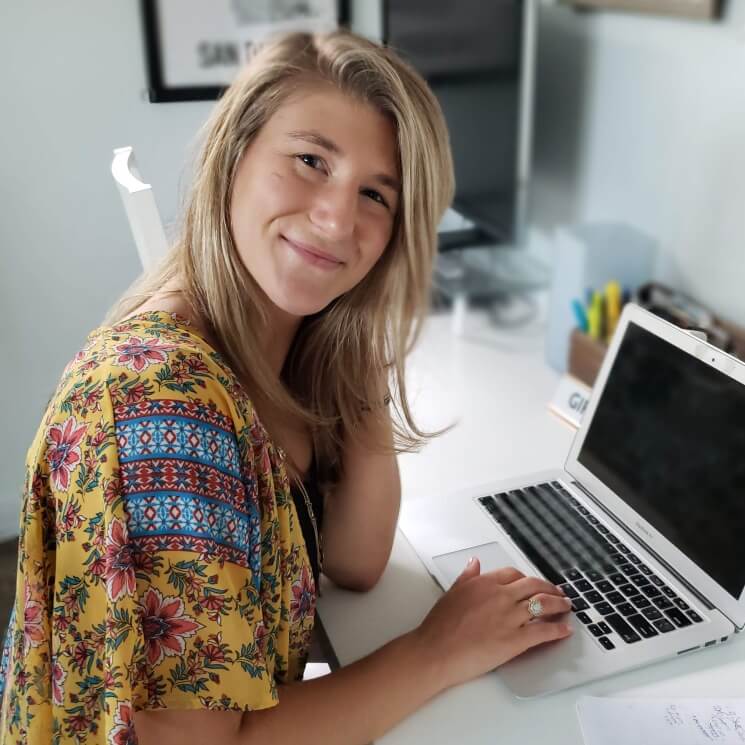 Jessica is founder and CEO of Jessica Thiefels Consulting, an organic content marketing agency providing content consulting and social media coaching. She's been writing for more than 10 years and has been featured in top publications like Forbes, Entrepreneur and Fast Company. She also regularly contributes to Virgin, Business Insider, Glassdoor, Score.org and more. Follow her on Twitter @JThiefels and connect on LinkedIn.