Having a stylish Instagram page is no longer the realm of bloggers and socialites; the phenomena has traversed into the business world. Social media has become integral to any marketing expert or PR campaign and Instagram's particular focus on the aesthetic makes it ideal for brand placement. Just by moving your business onto the photography platform, you are opening your business up to 800 million new potential customers: it's a no brainer.
Check out How To Create A Winning Instagram Marketing Strategy for your business ✨
However, just like a client card or a website, your Insta- feed represents your brand. You will be judged on how it looks, therefore its design needs time and careful consideration. Most newcomers look in from the outside and try to 'imitate' aspects of successful Instagrammers; they adopt the hashtags, the buzzwords, the filters. These aspects are, of course, important, but they are not the be all and end all. To be a success, you should first adopt the techniques that any photographer would apply to building their Instagram page…
#1 Up Your Gear
First off, the iPhone is a fantastic piece of technology. It has revolutionised how we interact both professionally and personally, it has popularised an app-driven economy and opened up communication…but it's just not a camera. Not only iPhones, but all smartphones lack the pixel density or light sensitivity to capture a 'true' image. Smartphone cameras have come on leaps and bounds and they take a decent quick snap, but compared with a DSLR they just can't compete.
Every shot has different conditions, and you will have different expectations as well, so equip yourself with a decent DSLR and know your lenses. For instance, if you are shooting in a room full of people, know the pros and cons of shooting on a prime lens versus a wide angle. This will help you build a consistent and tasteful visual style.
I can almost sense the reproach as I write these words, as it seems like all I'm asking you to do is spend more money, but it needn't come at a massive expense. You can find very reasonably priced DSLRs online now and when it comes to lenses; the best course of action is to rent them from Fat Lama. This peer-to-peer lending platform specialises in photography equipment and boasts an impressive selection of lenses and cameras to boot. It is free to use and renting only costs a small daily fee.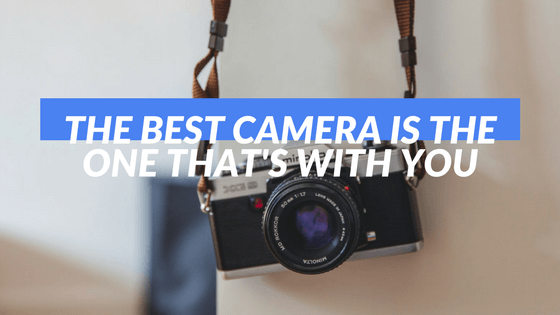 #2 Be Ruthless With Your Content.
The downfall of any Instagram accounts is over uploading. Just like taking a picture, too much exposure will ruin your photography. Flooding your news feed with banal and irrelevant shots of your breakfast, or the sunrise outside your office (as inspiring as that may be) will anaesthetise potential customers to your content. They will just stop noticing your uploads.
So keep it fresh, exciting and most importantly brand orientated. When constructing a post, stop and think: what is this bringing to the brand? Is it relevant enough? If the answer is no then scrap it. Remember that this isn't a recreational activity, you need to treat it as you would any ad campaign. On this note, it's a good idea to think up brand-specific hashtags that will appear constantly in all your posts. This will help build continuity as well as a coherent thread!
Check out our All-In-One Guide To Instagram Hashtags for more strategy tips! #️⃣
Every photographer will tell you that you cannot afford to be sentimental with material, so take a leaf from the professionals and get ruthless.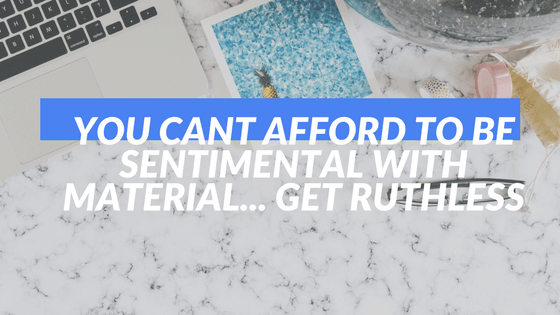 #3 Edit Like the Pros
I have mixed feelings about Instagram filters. On the one hand, they are part of the Instagram image and have become an integral part of the uploading process. On the other, over-filtering can easily ruin photos (augmented reality is particularly dismaying: nothing could detract from content more than the subject having an animated dog face). 
Fun though all of this might be, if you are using Instagram to market your brand then it's best to again follow the professionals and download an editing suite like Adobe Photoshop. Having access to image-manipulation tools means that you can play around with elements and graphics in a way that will produce an image that is tasteful and professional looking. Moreover, there are a lot of helpful template-edits that you can select if you don't have the time or the energy to manually go through all the different elements. This is not just useful to have for Instagram but for literally any graphic project your company is looking to release, so is very worth purchasing if you're looking to up your visual marketing game. 
The overarching point here is that attention to detail matters on Instagram, as it matters with any other press or marketing campaign. These three sections aren't really floating any revolutionary ideas, but rather just drawing your attention to areas that are usually poorly done. Sort the foundation out and the rest will fall into place.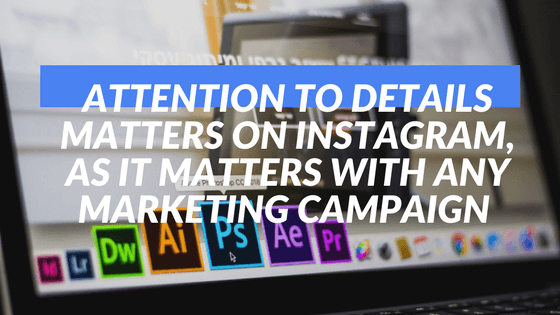 BONUS TIP: Schedule Your Instagram Posts
Casually using Instagram in your spare time won't make it an effective marketing channel, sorry to burst your bubble! The only way you're going to grow your brand's Instagram account is by investing time into it. We know it's hard work, at Hopper HQ we've worked with thousands of brands to make them excellent as visual marketing, and the number one issue we come across when speaking with brands, is time (or lack thereof). Building and maintaining a successful Instagram presence takes a huge amount of time and effort that is often overlooked.
The best way to make your Instagram marketing activities as efficient and effective as possible is to start scheduling Instagram posts. The biggest brands you've come across on Instagram schedule there posts, it's a sort of trade secret to make your Instagram seem amazing and effortless. There are huge advantages to scheduling your Instagram posts, for sake of brevity I'll list a few major advantages here:
Save Time – The obvious but probably biggest advantage of scheduling is saving you time. Posting to Instagram is quite time intensive and possibly the least value part of your workflow. By scheduling you can save heaps of time, and focus on the more valuable tasks, such as creating content and extending your reach.
Plan Your Feed Ahead – As mentioned above you should be ruthless with your content, plan your feed aesthetic ahead of time by scheduling months in advance. You'll have the upperhand this way, being able to control the look and feel of your feed before it's published to your followers.
Post from Desktop – A huge annoyance experienced by brands and businesses when using Instagram is the restriction to post via mobile, especially if you capture your content with a DSLR and edit on a desktop. Using a scheduling tool like Hopper HQ can massively improve your workflow and make you more efficient by allowing you to post from desktop, edit and publish directly from one place, no more transferring back and forth from mobile!
Check out our complete guide on How To Schedule Instagram Posts now!
That wraps up our top tips, head over to our blog for more insight and advice on all things Instagram related!
Simple Post, Story + Reel Scheduling ✨
Visually plan your social content. Instagram, TikTok, Twitter, Facebook, LinkedIn + Pinterest