Attention Instagrammers, it's time to double check your Insta practices and make sure everything is alright. You might think you're doing great and that your pics are just amazing, but post one more selfie full of those ridiculously useless hashtags, and prepare for eyes to roll (plus a few followers to flee).
From hashtags overload to grainy and blurry pictures, here are 5 Instagram faux-pas you absolutely need to avoid. So don't say we didn't warn you!  
1. Posting at random times
A "throw things at the wall and see what sticks" kind of strategy will not get you far; posting at random times is the best way to lower engagement and stop your following from growing. Nor you should simply upload a picture during the general peak hours of Instagram! Due to the new algorithm changing the traditional chronological order of the Instagram feed, photos are now ordered based upon users likes, the accounts they interacted with most, as well as the best performing posts rather than those that were recently posted.
So how do you choose the best time to post on Instagram?
Lucky for us, the platform launched a hidden feature helping you better calculate YOUR timings and massively boost engagement. It's called Instagram Analytics, it's free, and it provides you with essential data for planning and scheduling your posts at the right times.
Head over to our ultimate guide on the "Best Time To Post On Instagram" and see how you can get access to the magic feature!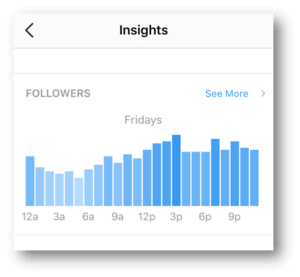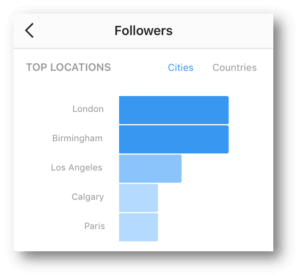 Using Hopper HQ Analytics you gain access to even more in-depth metrics to avoid posting at times that will get you the least engagement! Sign up for a free 14 day trial to test it out!
Explore the data behind your Instagram account.
Find the best time to post on Instagram
Track your follower growth overtime
Understand your post engagement
TRY INSTAGRAM ANALYTICS NOW
2. Going hashtag crazy
Oh, really? You think your selfie should also be tagged #Cats, #Sky, #AvoToast and #MileyCyrus?
Well, maybe not. Using too many hashtags can make your post look sloppy, desperate, and spammy – so stop embarrassing yourself immediately.
That doesn't mean you should not take advantage of all 30 hashtags Instagram allows per post! The trick is to use a few highly relevant hashtags in your caption, and then separate other hashtags by hiding them line breaks or in the first comment.
#VSCOcam #beautiful #photoshoot #sunset #love #bloggers #photography #blogging #igersuk #seetoshare #bestoftheday #photooftheday #socialmedia #fashion #style #happiness #coffeenclothes #coffee #girls #friends #bestfriends #weekend
In this way your followers won't be distracted by plenty of ugly-looking hashtags in your caption, as your comment will show up with only three dots instead of the whole block of text.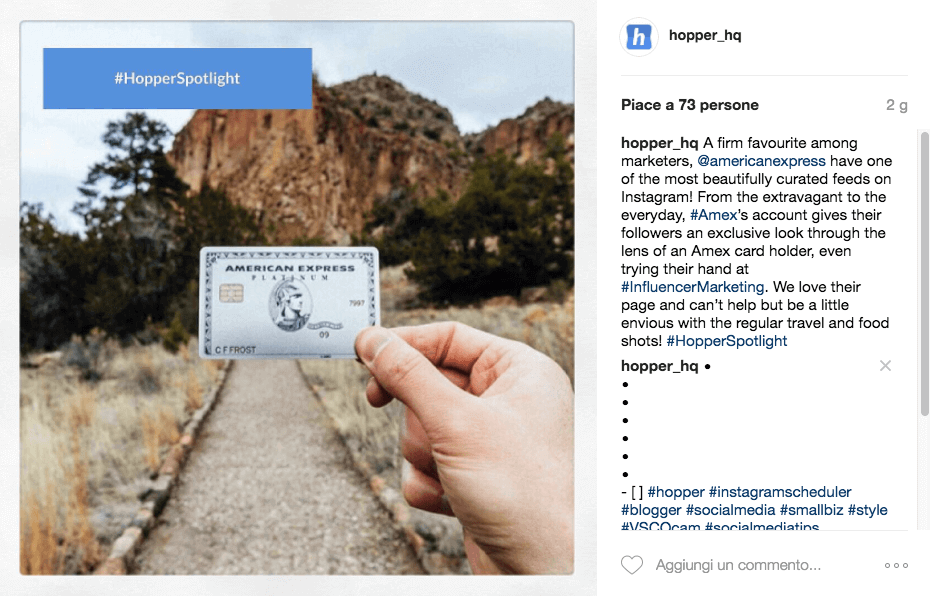 💡 Check out our All-In-One Guide To Instagram Hashtags 💡
3. Being self-obsessed
Take out a piece of paper and mark down your last 10 Instagram posts: who are the photos about? If the answer is mainly yourself (or your products), we're sorry to say you are experiencing a massive #InstagramFail.
Whether you post tons of promotional posts or a sea of #WokeUpLikeThis selfies, focusing too much on yourself can quickly leave a bad impression on followers and push people away from your channel!
It is perfectly okay to show the great things your brand is offering or being proud of your natural beachy hair, but make sure you keep these kind of posts to a minimum. Your content should instead be entertaining, educational, motivational or funny! Providing value 99% of the time will ensure you attract more followers and keep them coming back for more.
From make-up inspos to awesome tutorials, @wander_beauty ensures to provide strong value to their followers instead of just spamming them with cosmetic discounts and promotions.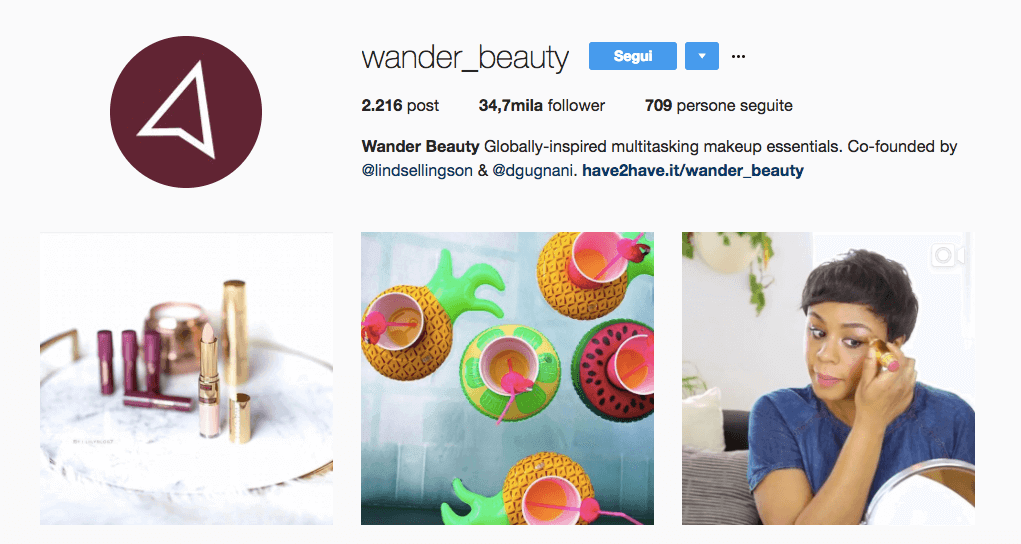 4. Sharing low-quality photos
Stop blaming your phone's camera for those horribly grainy pictures, but most importantly, stop sharing them on your feed! Instagram is all about visuals; so if you post low-quality photos, don't be surprised when you'll see your followers count has dropped.
You don't need an expensive camera to do justice to that outfit. Have a look at our 5 step-guide on "How To Take The Perfect Instagram Photo" to turn your feed into a beautiful art!
If you're out of ideas for Instagram-worthy pictures, why not finding cool stock photos or give your fans the chance to show off by simply regramming their photos. Start by monitoring the posts people have tagged you in or create a unique hashtag for content submissions; don't forget to @-mention the original poster when you regram his or her picture.
@fromwhereistand selfeet page and its #fwisfeed buzzy hashtag are a great example of user-generated content!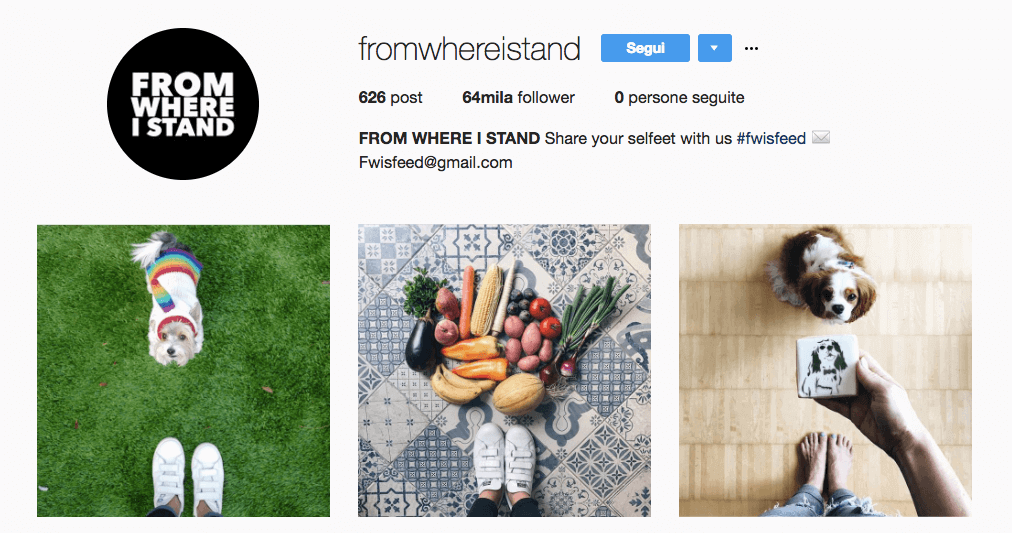 5. Not engaging with your followers
We've said it once, we've said it a thousand times, the size of your audience doesn't matter if no one is paying attention. And if no one is paying attention, it's probably because you are not doing it either!

Unless you're David Beckham and have 48 million followers, you can't always expect fans to strike up the conversation and engage with your content. If you want to build buzz around your channel, you are the one that has to drive it!
Interacting with your audience is essential to maintain a loyal following; listen to what your fans have to say and always respond to their comments and questions. You can also invite them to engage with your posts by turning your caption into a question.
Take it from @royalcaribbeanuk making their fans get nostalgic about Rome ❤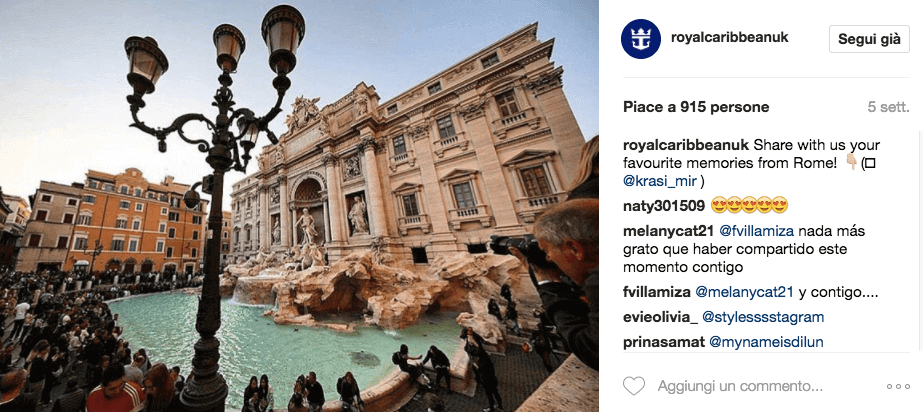 That's it !
You now know why people are running away from your Instagram – so make sure you stop doing these 5 #InstaFails and do your best to make your followers stay.
Plan your social media posts.
Visually plan your posts. Drag and drop everywhere.